How to start a corporation in Malaysia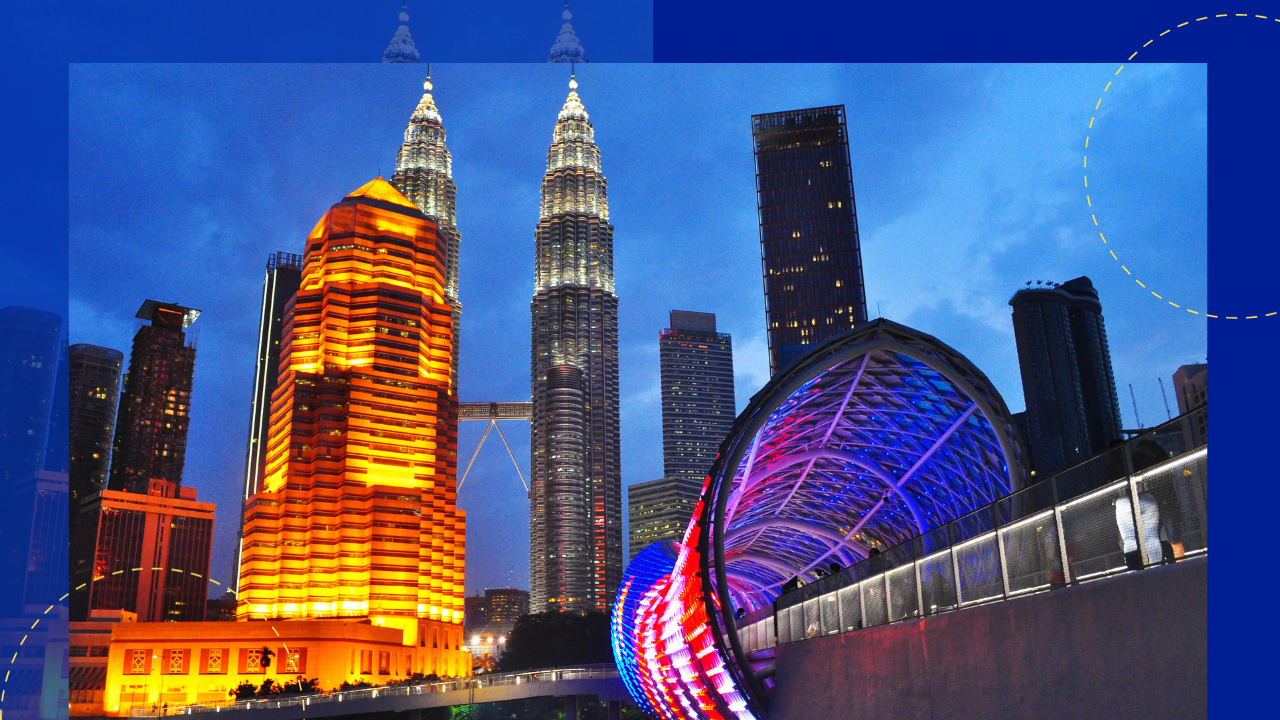 Malaysia is a great place that offers a lot of benefits to those starting a business. For aspiring entrepreneurs, consider Malaysia the best place to start your corporation.
This article lays out the requirements and step-by-step process to start a corporation in Malaysia.
Why start a corporation in Malaysia?
Why Malaysia, of all the countries? Well, it has more benefits than you might think. Listed below are some of the reasons to get started in this country:
Thriving economy
According to an S&P Global report, Malaysia's economy continues to increase, maintaining a positive rate of 5.6% since the first quarter of 2023.
Malaysia has adopted several strategies to keep its economy growing. The country has made great strides in digitalization, investing in research and development, and utilizing its unique resources. These are favorable conditions for aspiring businesses.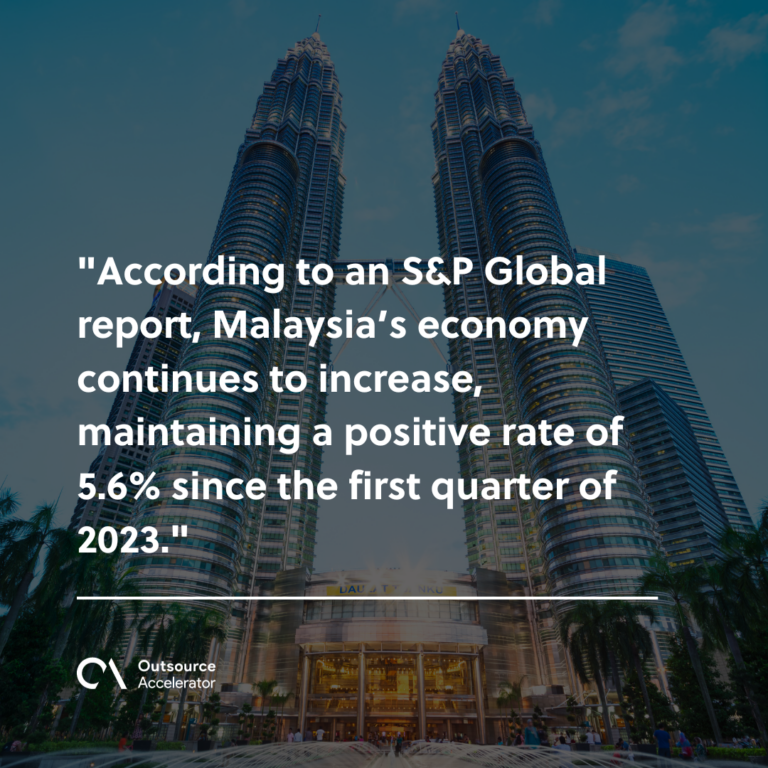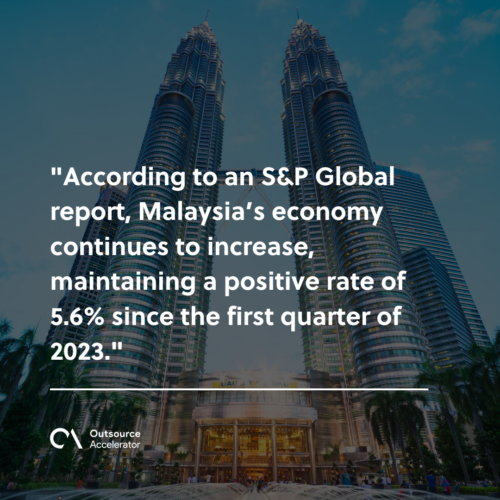 Easy registration
The Companies Act of 2016 makes starting a business in Malaysia easier and more convenient. Some of the conditions that allow this include:
Starting a company with one shareholder and director

Companies with no revenue or little activity are exempted from audits

Resolutions are easily passed

Not required to hold general meetings
Low labor cost
Malaysia is one of the go-to places to outsource at lower labor costs. Despite its reasonable prices, you get access to a highly-trained pool of skilled individuals.
More importance is placed on human development and resources, making the cost of living lower than in other countries.
Strategic location
Malaysia is a part of the ASEAN countries, together with the Philippines, Singapore, Vietnam, Indonesia, Brunei, Laos, Myanmar, Thailand, and Cambodia. 
Putting up your business in Malaysia gives you access to a huge, diverse local and international market. Additionally, it is convenient for sea route trading, thanks to its many seaports.
Requirements to start a corporation in Malaysia
There are certain requirements you must fulfill before starting a corporation in Malaysia. Here are the criteria to follow:
At least one director who is 18 years old and above

At least one shareholder who is 18 years old and above

At least one company secretary who is 18 years old and above

Minimum of RM 1 paid-up capital

Appointment with a SSM-licensed secretary

Local registered address 

Must reside in Malaysia
For foreigners, you need to fulfill the following requirements:

Nature of the business

Identity of all shareholders and directors

Three possible business names

Articles of incorporation to the Malaysian government

Issuance of registration in Malaysia 
Steps to start a corporation in Malaysia
The process of starting a corporation in Malaysia can be divided into three main stage.
Let's break down each stage into the specific steps:

1. Pre-registration
Pre-registration is where you will gather the basic requirements. In this stage, you have to decide on the following parameters:
Business structure
First, you must decide on your company's business structure. You will come across different types, so research which is best for your corporation.
The common Malaysian business structures include: 
Proprietorship

Limited liability partnership

Private limited company

Public limited company
Company name
Create a company name and check for its availability with the Companies Commission of Malaysia. If the name is available and approved, it will be reserved for your company.
The company name must adhere to these guidelines:
Non-Malay, non-English, coined, and created words must have their meaning given.

Combining Bahasa Malay and English is allowed as long as it describes the company.

Offensive, blasphemous, or religion-based names are prohibited.

Only the names of the specified directors can be used as the company name.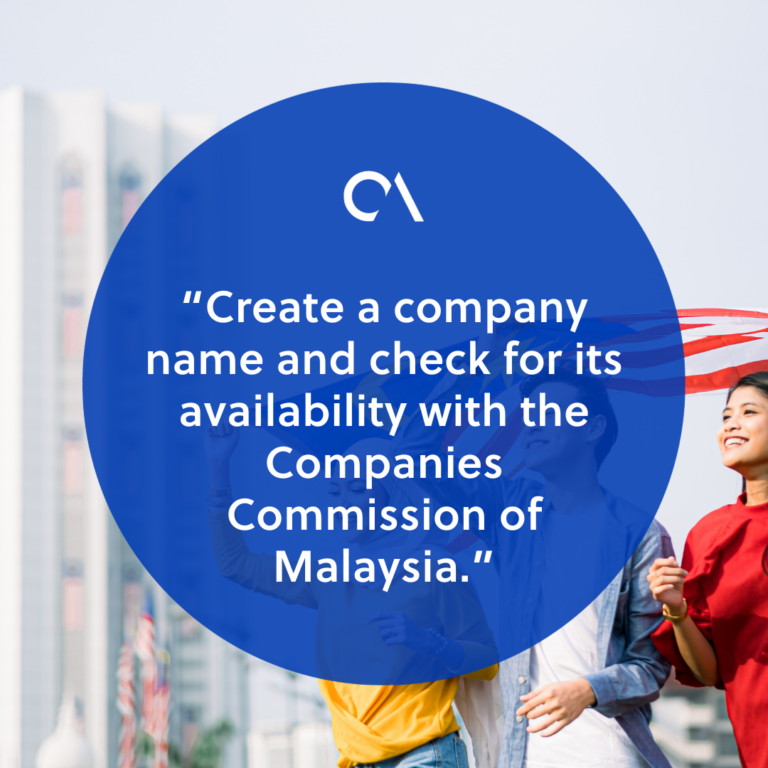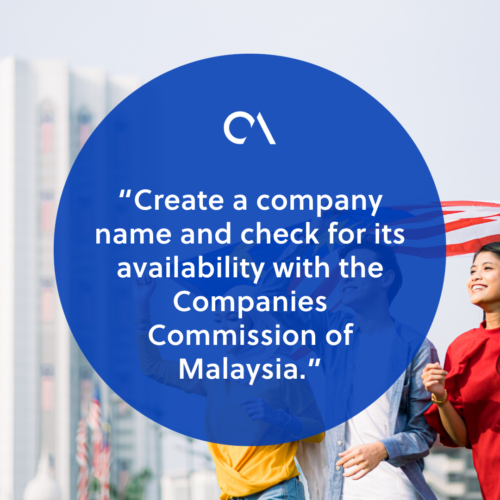 Respective officers
Your officers must include your director, shareholder, and company secretary. As mentioned earlier, you can have a minimum of one of each.
Your shareholder can be an individual or a corporate body, and private limited companies can only have up to 50 shareholders.
Company secretaries must be SSM-licensed or a member of any professional body.
Registered address and capital
You are required to have a registered address for communication purposes and to receive official documents from the government. P.O. boxes are not allowed.
Additionally, as mentioned earlier, you must have a shared capital of RM 1 minimum with no maximum.
2. Registration with the Companies Commission of Malaysia
Once you have all the requirements above, the next step is to register your company with the Suruhanjaya Syarikat Malaysia (SMM), also known as the Companies Commission of Malaysia.
Your company name will only be registered for 30 days from the day of approval. You can extend it to RM 50.
You will need the following documents to incorporate your company:
Identification of every director

Declaration of compliance

Declaration by a director or promoter before appointment

Constitution (optional) 
3. Post-registration
Once you have successfully registered with the SMM, the following are the final obligations you must address:

Opening a bank account

Securing business licenses and permits

Fulfilling tax obligations

Hiring auditors

Registering

employee provident fund
Start a corporation in Malaysia now
Starting a business is an incredible feat for any aspiring entrepreneur, and Malaysia is a wonderful place to get started.
With the right requirements, following the right steps, and attitude, you will find yourself starting operations in no time.