Definition
What is a sole proprietorship?
A sole proprietorship is the most fundamental legal structure for any business. This is the most basic path to take for entrepreneurs just starting out and is different from incorporated businesses.
This type of business has been very popular with self-contractors, freelancers, consultants, and individuals who want to start a business.
It will be a tremendous accomplishment for a sole proprietor if the business expands significantly and becomes a more complex business structure.
As a sole proprietor, you take a-hundred-percent control of the business, including decision-making.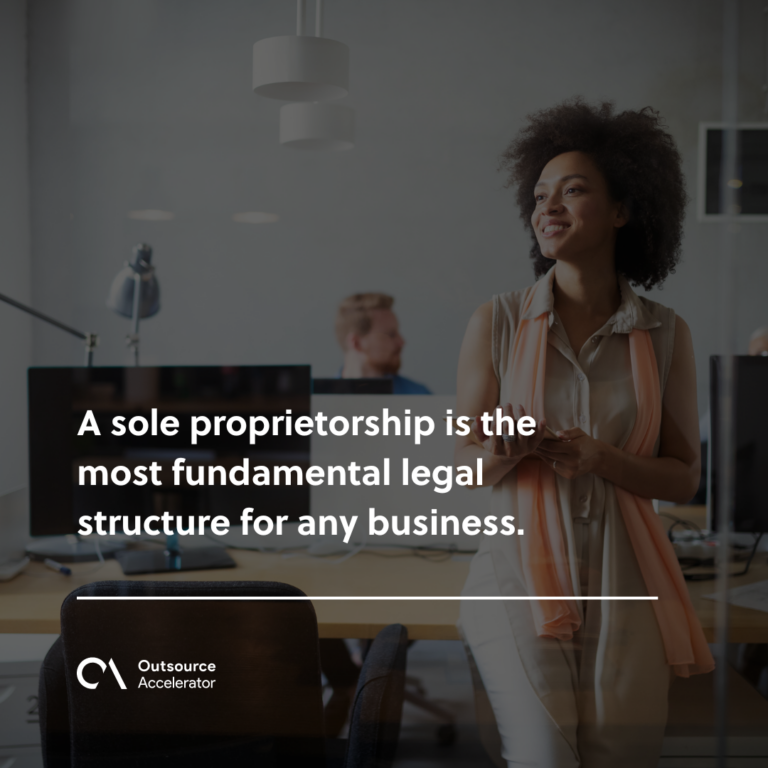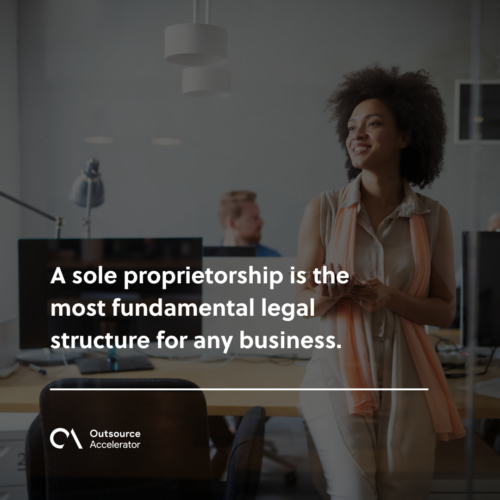 Benefits of a sole proprietorship
Despite its simplicity, a sole proprietorship has huge benefits.
Establishing a business is simple and affordable
The single proprietorship is the most straightforward and cost-effective option to begin a business. 
The only fees you will encounter are those needed to register your business name and obtain licenses, and permits. The processing of a sole proprietorship differs depending on the country, state, or province where the business is located. 
Another benefit of starting a business as a sole proprietor is that you can scale your business easily with less government paperwork.
You have complete control over the company
As a sole business owner, your business is tied to you personally, giving you complete control of the brand. You can take charge of your decisions, finances, and anything involved in your company functions.
You may focus on your everyday operations and create your own long-term goals without having to bother about boards, officers, shareholders, or legal partners.
With a sole proprietorship, you take your own risk, plan your strategy, and take your business in any direction you wish to grow.
Tax preparation is easier
Unlike corporations and other entities, a sole proprietorship is straightforward in tax requirements. Tax reports are easy to fulfill, and the entity itself does not have to pay for the income tax. 
Banking is straightforward
Lastly, a sole proprietorship entails straightforward and simplified banking. This is the only kind of business that does not require any business checking account to function. 
As a sole proprietor, you can accept and handle business payments straight from your bank account. You can also keep track of your personal and company expenses in a systematic and easy-to-understand manner.