How to find the right payroll services company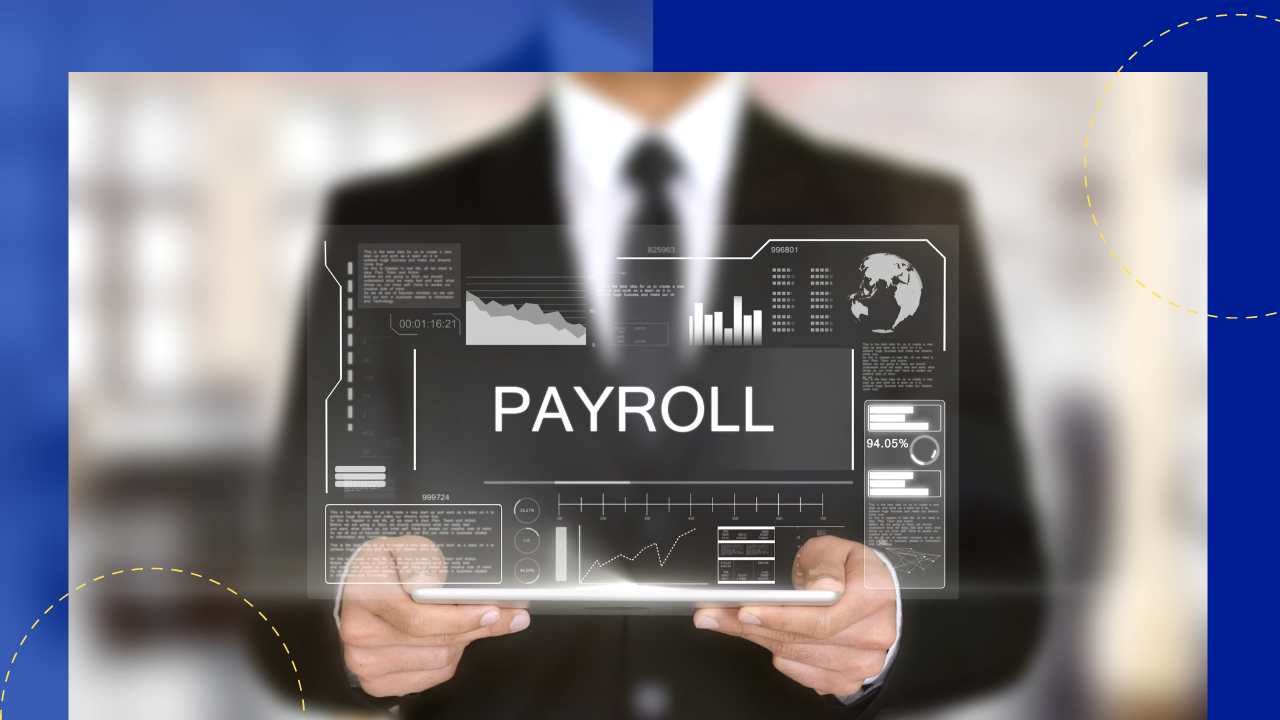 How to find the right payroll services company
Outsourcing your company's payroll is an excellent idea if you want to allocate more time and manpower to your growing company's core functions. There are plenty of BPO companies in the Philippines that offer this particular service at affordable rates, but it's still imperative to choose your payroll services provider with care. The provider will be responsible for keeping your employees paid accurately and right on time, and as such, the company you choose should be reliable and trustworthy. KMC Solutions, a leading Philippines outsourcing supplier, shares their insights on this topic.
Before beginning your search, it's essential to come up with criteria of qualities that you want your payroll services provider to have. Of course, there are qualities that every good company should have. Still, in addition to this, you should also consider services that complement the particular issues your company faces regarding payroll. List these down as it will prove to be a helpful reference that outsourcing consultants can use to match you with the perfect provider.
Here's a sample list of criteria that you can use to find the right payroll services provider for your company.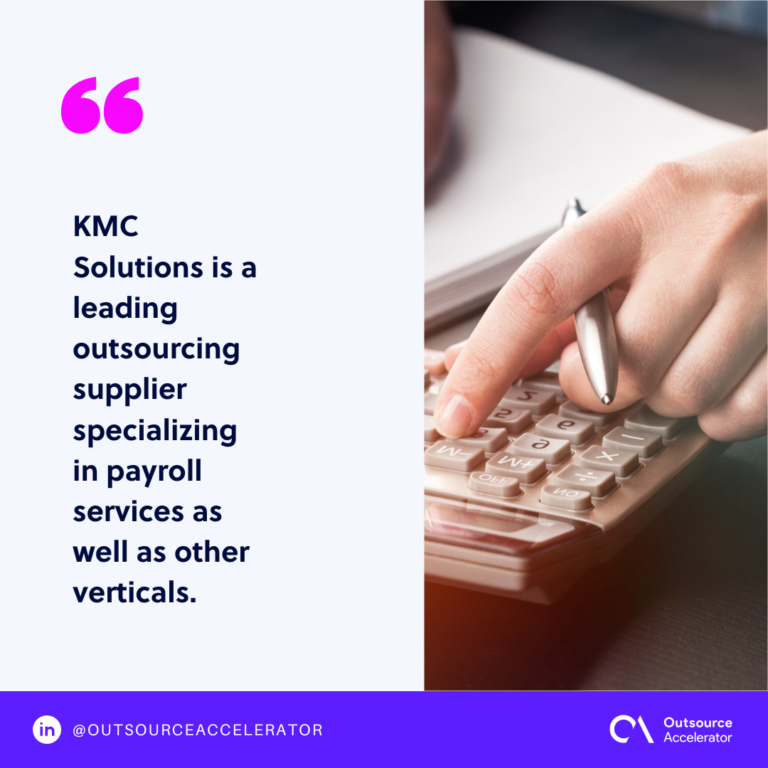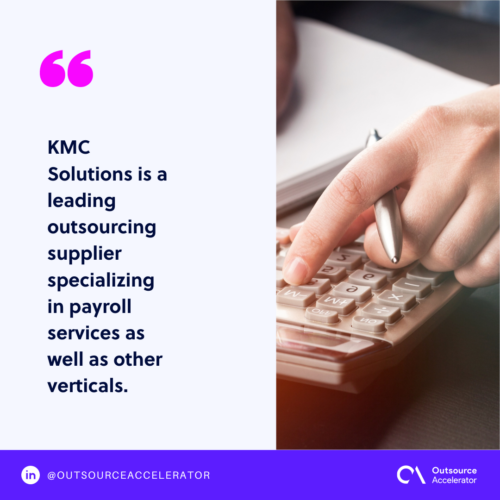 Good Reputation
You'll want to work with a provider with a good track record, one that has earned the trust and positive reviews of their former or present clients. While glowing testimonies from others is not an end-all assurance that your business will have the same experience, it can be an indicator that the company you're looking at has experienced payroll professionals in its employ and provides high quality service. Aside from looking at reviews from the company's website and other places online, you might also want to get recommendations from other businesses and people you trust.
Expertise
One of the reasons many business owners make mistakes when processing payroll is because they are not up-to-date with the changes that affect how taxes are calculated, deductions are accounted for, and other similar issues. This shouldn't be a problem once your business partners with a good payroll company and professionals who have made it their business to stay on top of these changes. Don't be afraid to ask a prospective provider about the specifics of the tax laws in your location, as well as the system they use and how these can help with payroll issues that are particular to your business. They should be able to give you well-defined, concrete answers.
Tools and technology
The tools and technology available to your provider can improve the accuracy and timeliness of the services they provide. Automation can simplify and speed up the provider's processes, and it can also significantly reduce the cost of handling your payroll. In a way, your business directly benefits if you choose a provider that readily adopts new technology and tools that can make their processes easier.
Wide range of services
Whether or not you are looking to expand and hire more people along the way, it is worth the effort to look for payroll providers that can offer a wide range of services. This way, you have a good number of options available to you should you need a more economical choice or if you need to add more people to your team. Plus, you won't need to look for other providers to accommodate your growing staff.
Savings
Finally, choose a provider that significantly reduces your company's overhead cost. Outsourcing should be more affordable than hiring dedicated in-house payroll personnel, but some service providers offer more economical rates than others. Find a provider that offers flexible payment schemes and pricing models based on the number of employees or checks issued.
Build on the list above and record questions that you may have for the providers in your shortlist. Keep them in mind during inquiries and meetings, and you'll have an easier time finding the right payroll services provider for your business.
KMC Solutions is a leading outsourcing supplier specializing in payroll services as well as other verticals.