How oil and gas industry benefit from outsourced recruiting services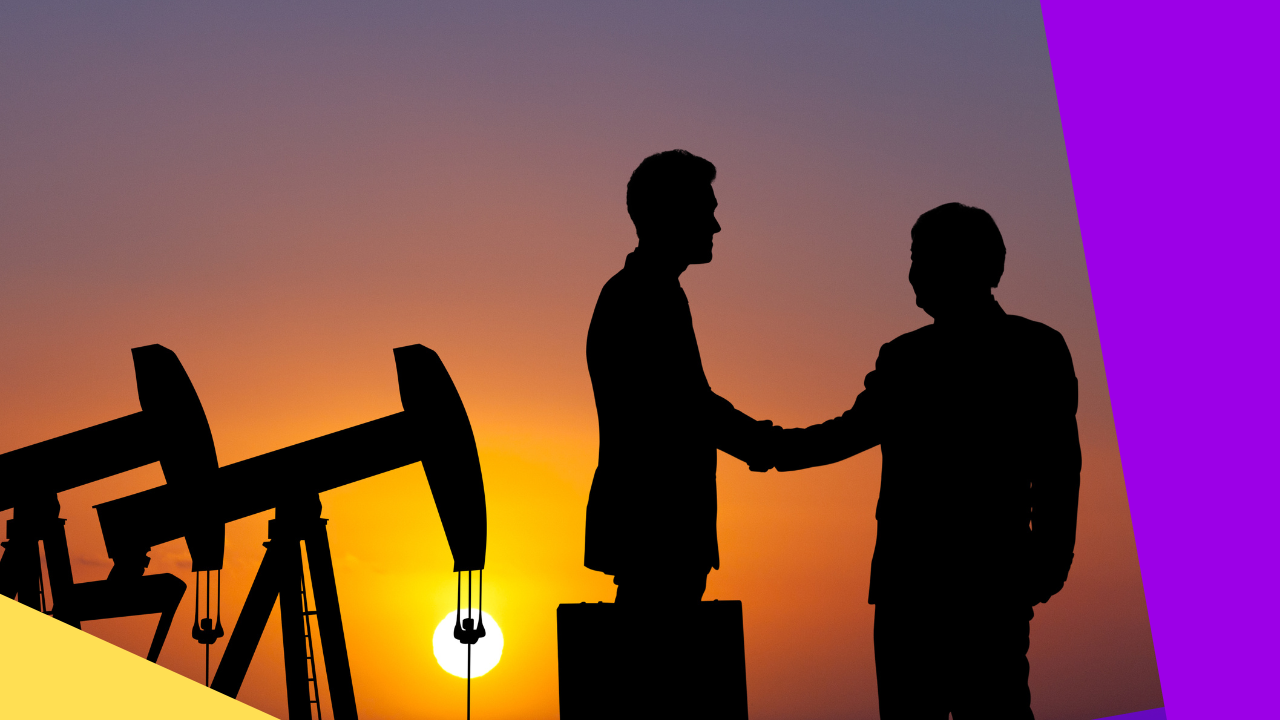 How oil and gas industry benefit from outsourced recruiting services
In this day and age, oil and gas companies can also take advantage of outsourced recruiting services. This is because the staffing situation in the said industry has changed so much in recent times.
Now, hiring a third-party service provider seems to be becoming a necessity. The change came after the mass layoffs that happened from 2014 to 2016. Because of that, oil and gas workers became hard to find as the fear of getting laid off once again haunted them.
Thus, third-party staff outsourcing solutions play a crucial role in helping oil and gas companies hire the employees that they need to continue to do business.
Advantages for a global industry
Outsourcing recruitment services provide a lot of benefits for the global oil and gas industry. Some of these advantages are the following:
1. Recruitment specialist for every country of origin
Outsourcing firms are authorities in their fields of expertise. In this particular case, oil and gas outsource agencies possess vast knowledge and experience in this specific industry, that they have a recruitment specialist in any part of the world.
What is advantageous about this setup is you can select what country of origin your workforce will come from. This is crucial for oil and gas companies because their facilities are typically stationed in different parts of the globe. It should be noted that labor costs differ from country to country, so it is essential to consider that as well.
Outsourcing firms can find you appropriate outsourced staff who fits your corporate culture and who you can rely on to get the job done. In other words, you can gain access from a pool of the best talents from all over the world affordably utilizing outsourcing.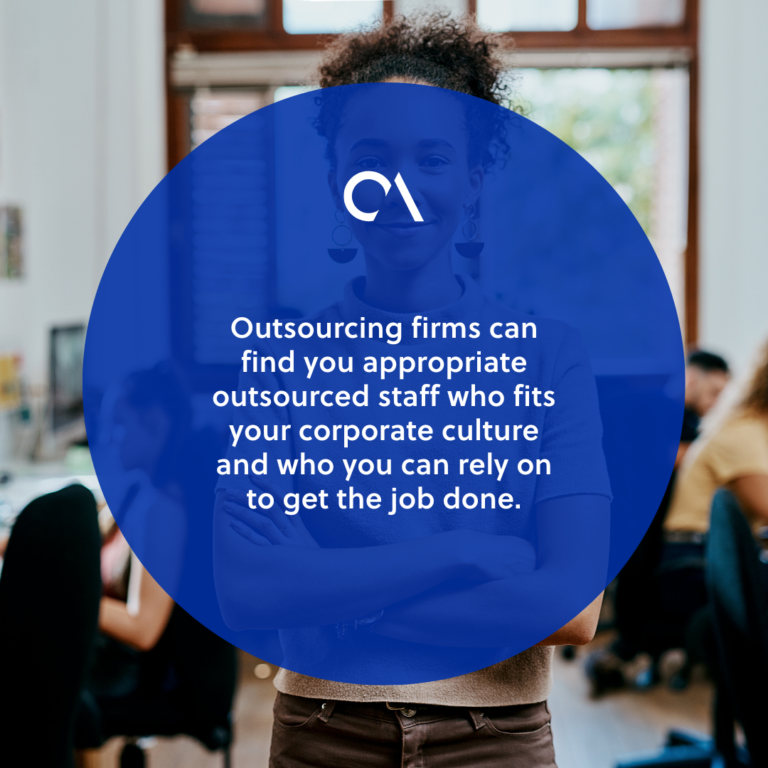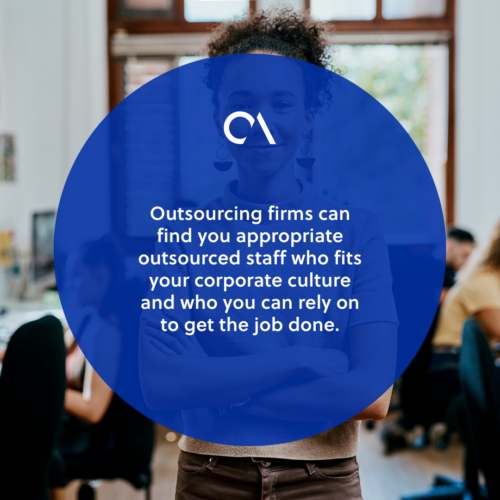 2. Compliant outsourcing agency
An expert outsourcing agency is knowledgeable on the issues of labor laws, taxes, and other workforce standards. You can have peace of mind that any government will not get close on your heels because the whole recruitment process is seamless.
Professional recruitment services not only comply well with what the government requires but also with what you, as the client, want.
Because you are paying for their services, outsourcing agencies guarantee a compliant implementation of your requirements. Every step of the recruitment process is documented and evaluated, ensuring that you get what you pay for.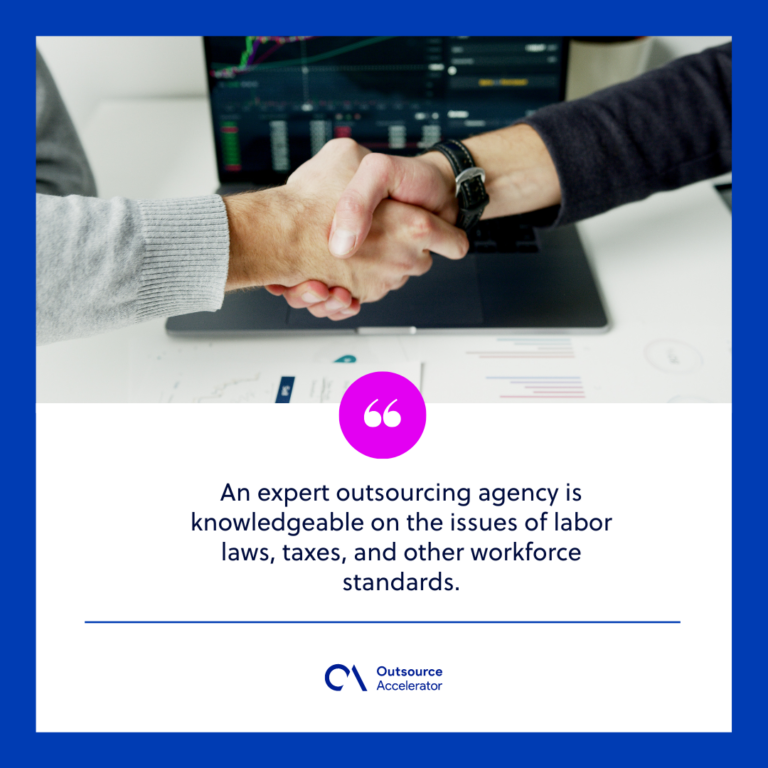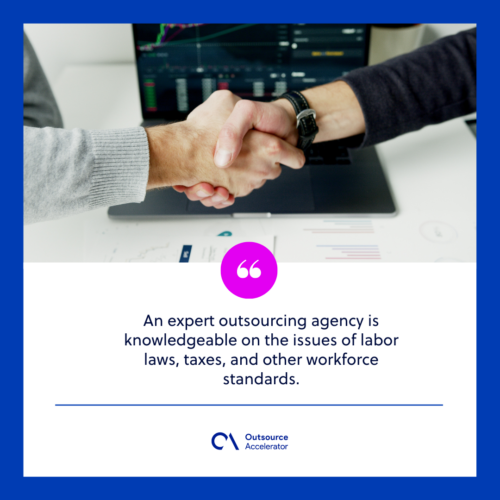 3. Highly-technical and specialized staff outsourcing solutions
As mentioned before, oil and gas outsource firms are well-versed in the industry they employ specialists who can cater to your exact needs, whether your concerns are in the technical aspect of the business or not.
This is the best benefit of hiring a third-party provider. With them, you are sure to have a higher quality workforce. Outsource companies invest their resources in creating a comprehensive and streamlined system on how to source out, screen, and present to their clients the best workers from all over the world.
Also, these high-level staffing solutions reduce the time to hire significantly. This allows you to begin your project sooner, which means profit also comes quicker.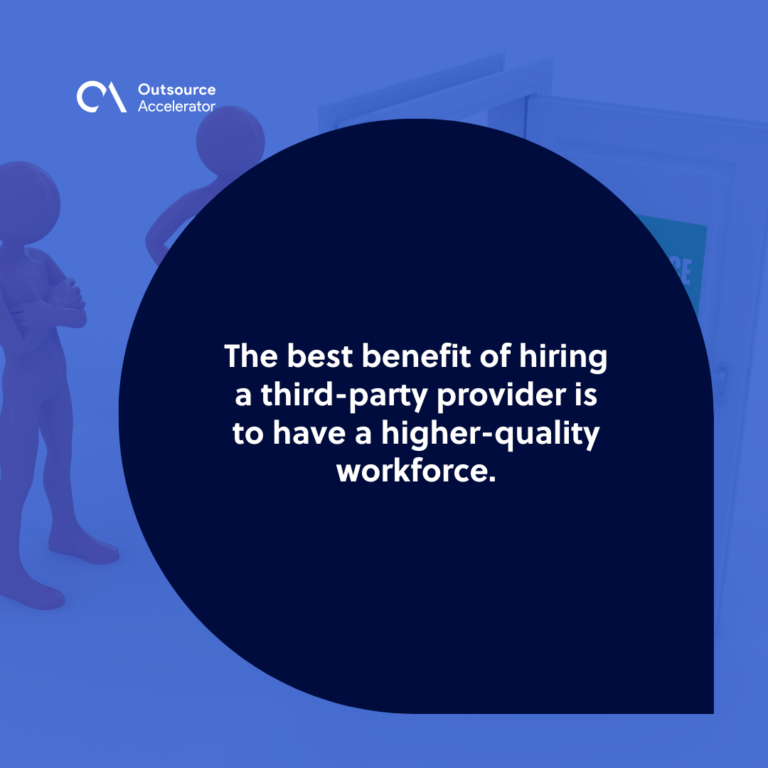 4. Harbor the full benefits in terms of recruitment and management from workforce outsource services
There are so many benefits you can get from workforce outsource services, some of which you may not even think about yet. Hiring a third-party provider lets, you enjoy the full gamut of these benefits.
Aside from having more talent options, increased compliance, quality hires, and faster hiring, you also have the power to scale your manpower easily with outsourcing. Outsourcing lets you scale up or scale down depending on your needs.
For example, one of your oil rigs stationed on a particular country needs to be transferred to another country. Outsourced staff can be let go much easier and without drama than when you hire regular employees that you have to fire eventually.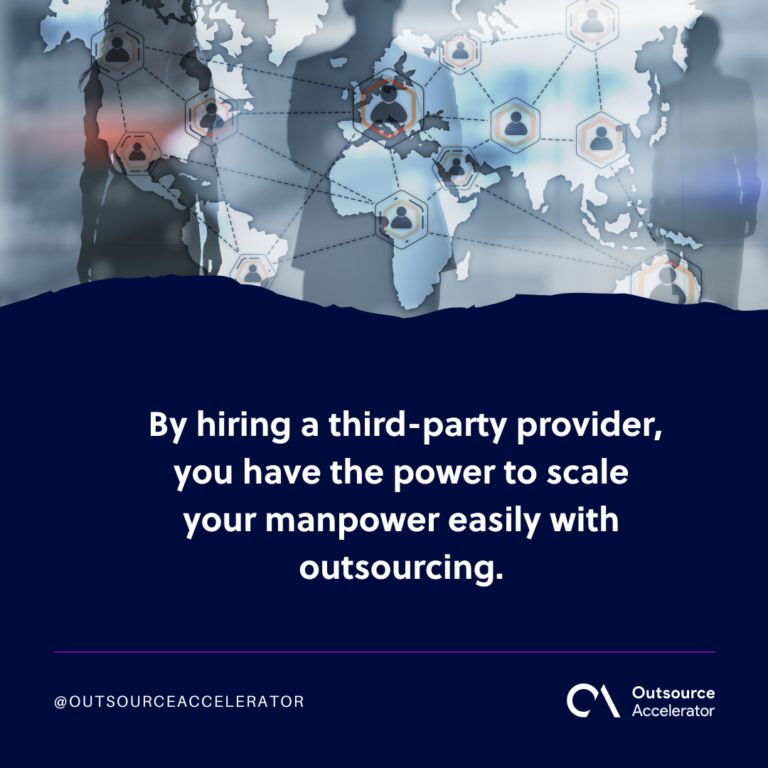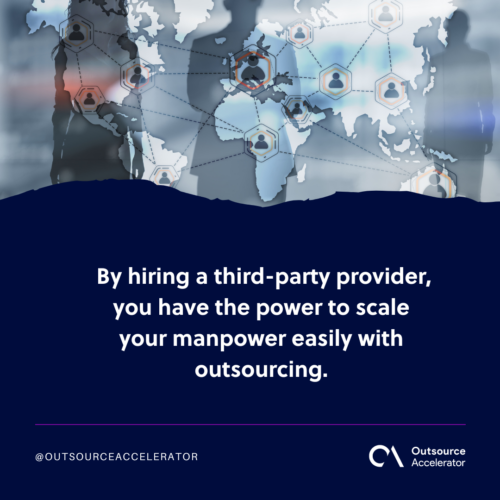 Invest in effective recruitment process outsourcing providers
Investing in a recruitment process outsourcing provider is one of the best things you can do for your oil and gas business. However, the key to making the most out of your hard-earned investment is to select a trustworthy and proven outsourcing company.
Getting outsourced recruiting services is better than hiring traditional recruitment agencies in the sense that the former is responsible for the whole system, including its outcomes. Having this type of arrangement with outsourcers is beneficial for the industry as a whole.