How professional web hosting sites help businesses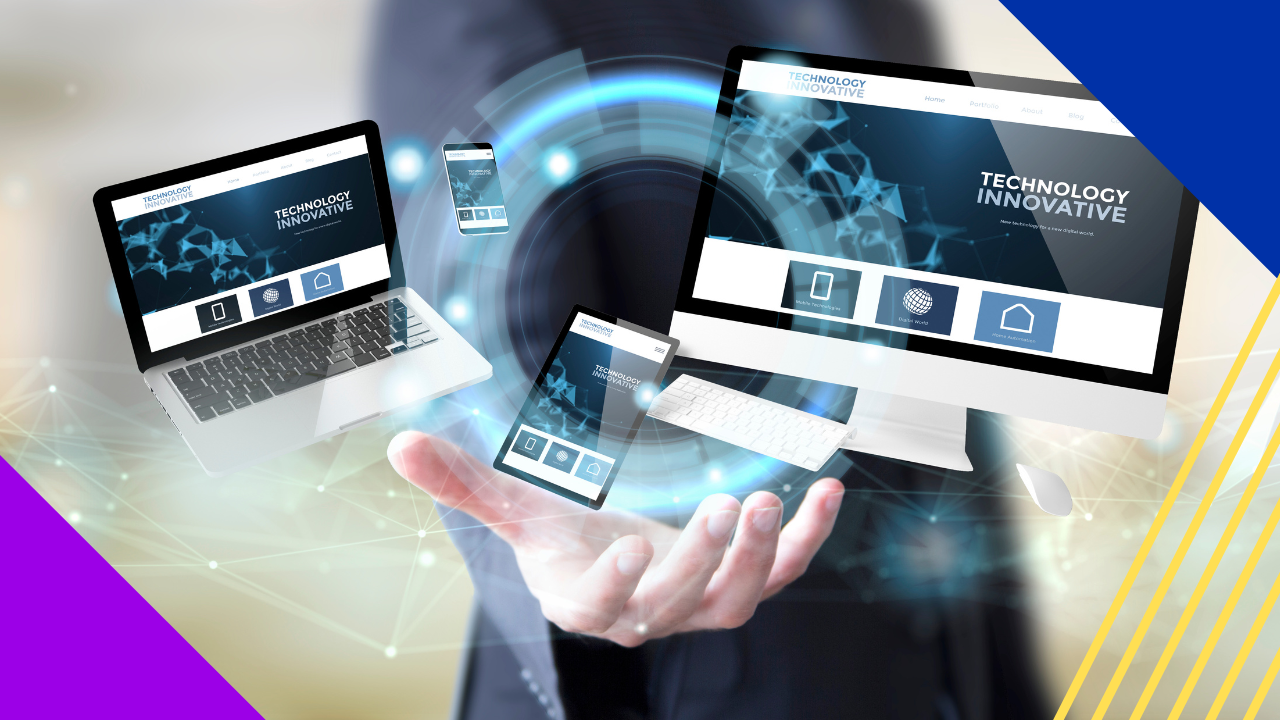 How professional web hosting sites help businesses
Businesses need both on-the-ground and digital presence. A website is vital if they want to boost their online presence. However, visitors are more likely to access the website with hosting sites. 
Before diving into web hosting, learning about the inner workings of business websites is necessary. Some people might think of it as something that only exists digitally.
Websites are collections of large computer files such as images, text, videos, and code. But where do businesses store these files? This is where web hosting sites come into play. 
What is web hosting?
Web hosting is an internet service that allows organizations and individuals to place their websites online. Some companies sign up for web hosting services where they rent a space on a server to keep all the data and files. These servers are like filing cabinets. 
To understand the concept better, think of the internet as a commercial building with spaces available for rent. People can rent one of the vacant spaces to put up their store. 
Now think of web hosting services as landlords who people contact to talk about space in the building. Once these landlords accept the offer, the store owner can start running the business. 
This is how web hosting works. To keep the business running, it is always the right decision to allocate the budget to trusted web hosting providers. 
If you're interested to learn more in-depth about web hosting, you can check this article.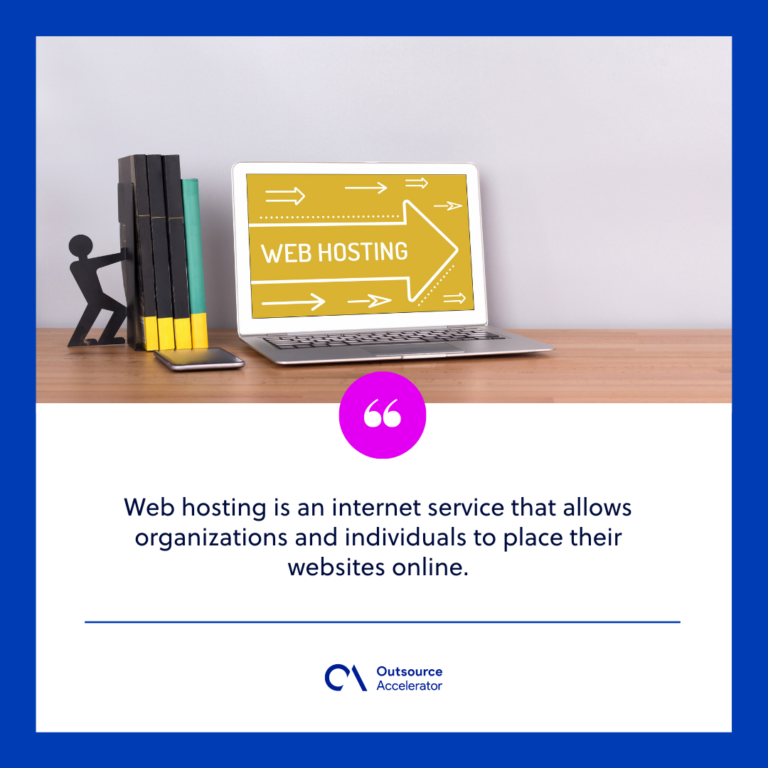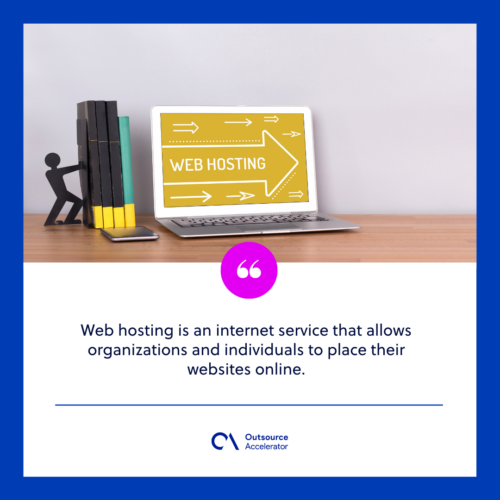 Web hosting: Advantages and disadvantages
Companies may be tempted to look for free or cheap web hosting sites, thinking they can save a lot of money. 
However, these web hosts can bring more harm than good in the long run. They should remember that the right web hosting sites play a crucial role in business growth and results.

Web hosting advantages
Aside from the apparent benefit of website accessibility, here are the other advantages that only professional web hosting sites can offer:
Reliable technical support
One of the mistakes that start-up companies commit is not prioritizing technical support. Technical errors, like glitches and lags, can negatively impact business operations, and this is where a professional solution comes in handy. 
A reliable web hosting provider can give round-the-clock technical customer support to resolve problems. Doing this can help reduce dissatisfied customers and gain more traffic.   
Data recovery
Data security is crucial for businesses; losing data means losing brand reputation. With professional web host services, companies can ensure constant and proper backed-up data with easy retrieval. 
High uptime
Uptime refers to how often a website goes online, which is a crucial component of every business website. A higher website uptime means happier customers and more revenue. 
Again, the web hosting provider plays a role in keeping the systems up and running. Professional web hosting sites offer a high percentage uptime, like 99.5 percent. They allocate the remaining percentage to maintenance and updates. 
High SERP
Web hosting significantly impacts technical SEO. It lays the foundation for the business's SEO efforts regarding website speed, security, and server location.
For example, slow websites result from a slow and cheap web host. What happens if a business has a slow website? There would be a domino effect. Visitors will likely look for faster websites, resulting in low organic traffic, minimal leads, and poor rankings.  
Thus, investing in the right web host can help businesses stand out and boost rankings.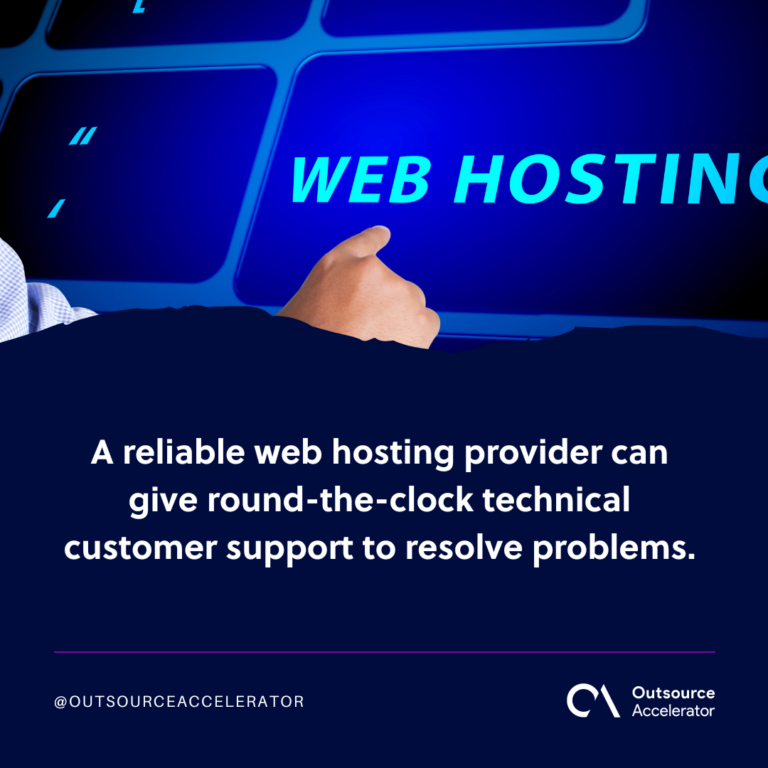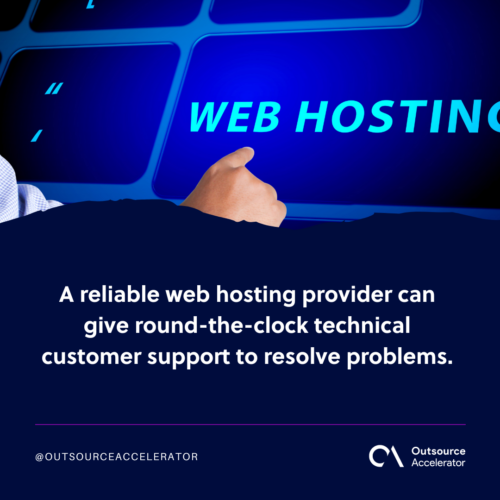 Web hosting disadvantages
If there are advantages, there are also a couple of disadvantages. These drawbacks can occur when businesses gear towards cheap web hosting services instead of established ones. 
Avoid one of these potential pitfalls: 
Lax security protection
Using web servers brings security issues. For instance, some web servers allow HTTP instead of HTTPS. The HTTP transactions undergo the network packet sniffing process, or the gathering and recording data packets across a network. 
In lay terms, packet sniffing is monitoring all activities without the person's knowledge or approval. On the other hand, the secure version of HTTP is HTTPS. Cyber attackers would see random characters in the communications between browsers and websites.  
Limited bandwidth
Bandwidth measures the maximum data transferred over the internet or network at a given time. It is a vital component for websites with media and non-media content. 
A limited bandwidth affects the overall performance of the website. The higher the bandwidth, the faster the load time will be. 
However, some free web hosting platforms have limited space. Visitors will find it challenging to navigate the site if there are several pages, content, and media. So if the website has more content and traffic, then expect downtime. 
Traffic congestion
Imagine the website stopped running because it reached its limit for the day. According to the study conducted by Northern Arizona University, 88% of online consumers will likely think twice about returning to the website because of bad experiences. 
Expect a loss of potential consumers when the website does not run properly due to traffic congestion. It happens when hardware failures, maintenance, and software errors occur.  
When the web server receives more traffic than usual, cheap web hosting providers will not be able to handle this problem.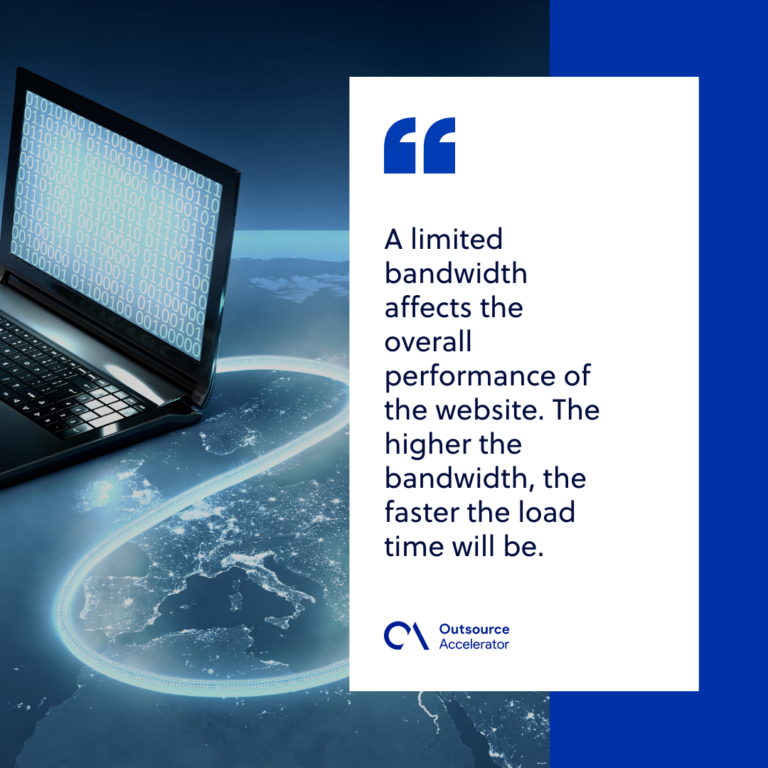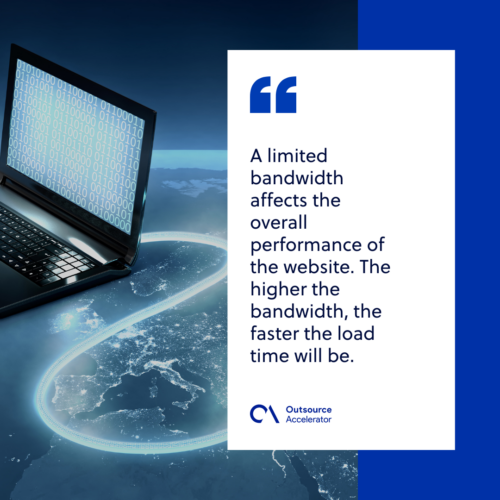 Choosing the right hosting site provider
The right business hosting service is key to establishing a strong business website. However, web hosting is complicated, and the technologies can add stress if not implemented properly. 
There are several reputable web hosting sites globally. They offer various services at different costs, including storage, uptime guarantee, and domain support. Thus, companies must identify their specific needs and budget to decide what platform to purchase. 
Choosing a suitable web hosting provider requires research and consideration.