How a hosted call center benefits your business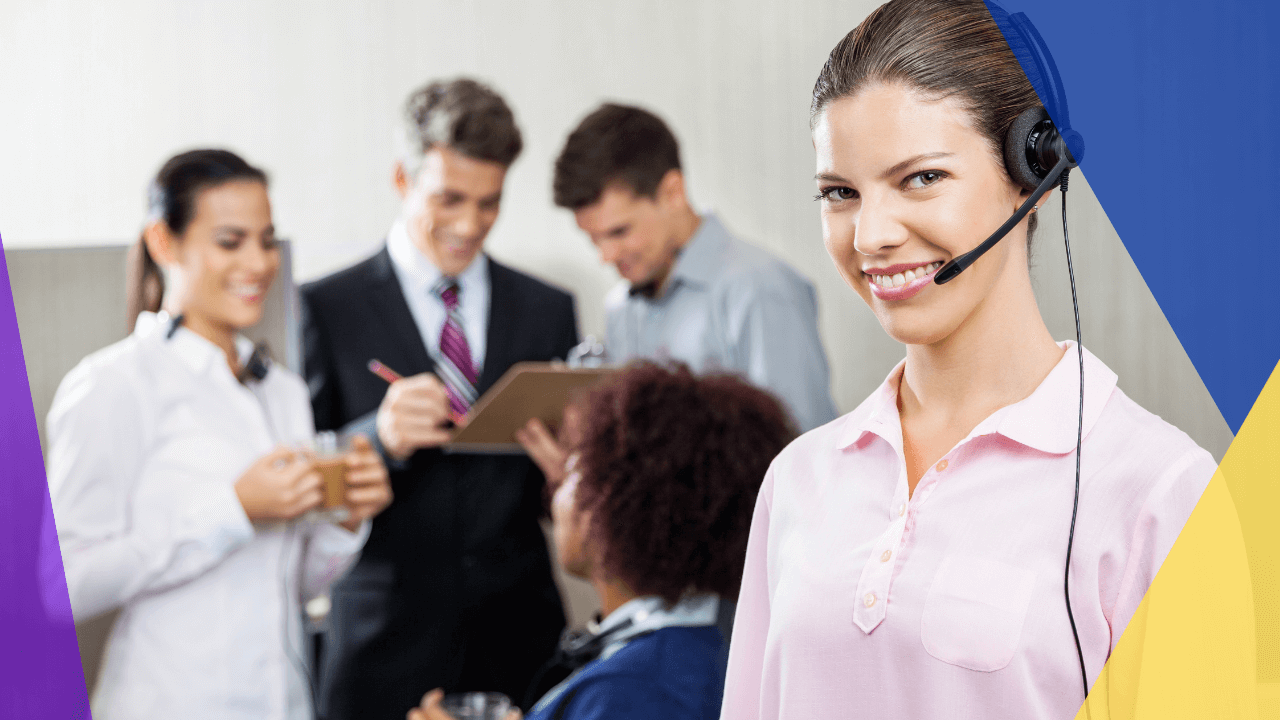 Every thriving business is built on the foundation of excellent phone support. Phone assistance is still in high demand even if traditional call centers are gradually being replaced by call center software or hosted call centers.
Most customers choose phone support over digital channels, including emails, online contact forms, and social media. As a result, you must provide speedy, individualized, and competent phone support to your clients.
The easiest and least expensive method to do this is to invest in a hosted call center.
What is a hosted call center?
A hosted call center is a piece of software that manages incoming and outgoing calls and Interactive Voice Response (IVR) interactions in one place. Because they are cost-effective and web-based, hosted call center solutions are excellent alternatives to conventional call centers.
Instead of being situated on premises, a hosted call center is managed in the cloud. It gives a business all the tools it needs to manage its call center operations while requiring less demanding onsite equipment.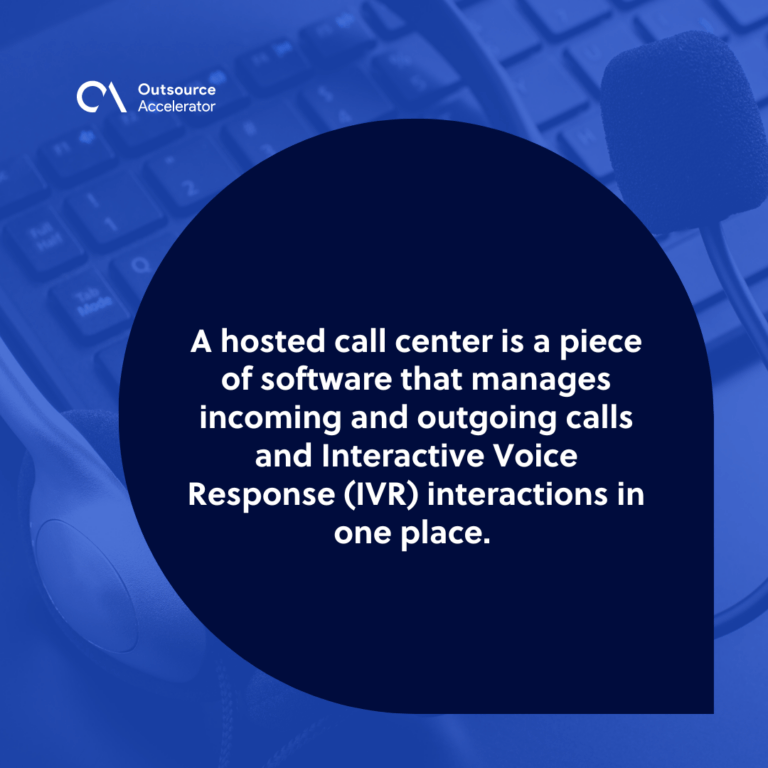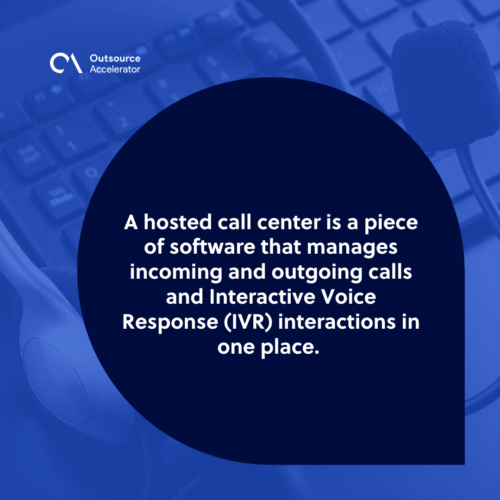 Hosted call center vs. on-premise call center
On-premise call centers are the standard call center configuration in which all physical equipment is kept on-site. In the case of an on-premise call center, the company is responsible for system maintenance, usually forming a dedicated team for this purpose.
A hosted call center, on the other hand, can easily scale up or down. There is no need to change the hardware involved; all that is required is for the call center to renew its subscription plan.
Hosted call centers are an alternative to on-premise call centers and are located either in data centers or a third-party service provider.
Compared to on-premise call centers, hosted call centers are more affordable and scalable than on-premise call centers. They don't require enterprises to invest in additional infrastructure or maintenance when starting or expanding operations. 
With a hosted call center, there is no more requirement for on-premise setup because all solutions are on the cloud.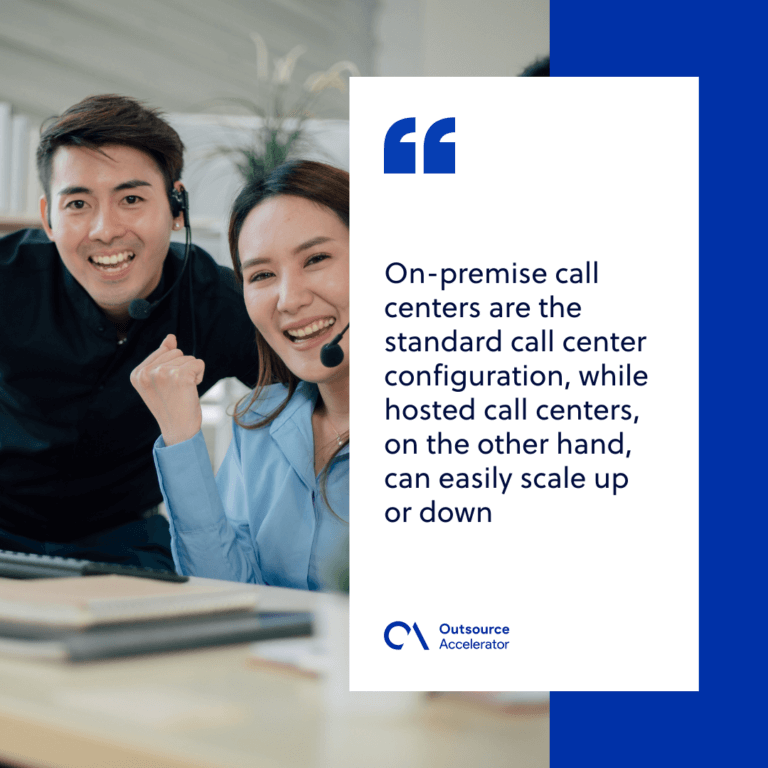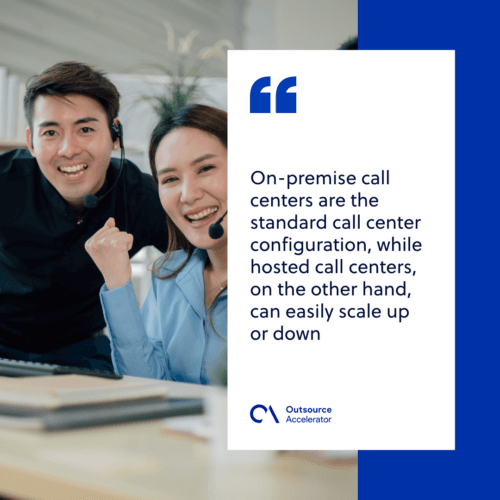 How can a hosted call center help your business?
Hosted call centers appeal to businesses because they can be set up quickly. Additionally, it does not require a financial outlay upfront. It also gives companies access to cutting-edge features that transform traditional call centers into modern call centers.
Here are some other benefits of adopting a hosted call center for your business:
Cost efficiency
The costs of setting up, running, upgrading, and troubleshooting a conventional call center are significantly more than a hosted call center.
Companies can save time and money on equipment and utility costs by reducing their physical office space, computer needs, upgrades, and telephonic infrastructure.
Using a hosted call center for your business is much less expensive. Your monthly membership and voice-over-internet protocol (VOIP) phone number are your sole expenses, and you just pay for actual consumption. There are no additional minute fees or any unstated costs.
There is also no need to pay for rent, pricey equipment, electricity, and other expenses. Any computer or smartphone with internet connectivity can reach the hosted call center.
Flexibility
Your agents can work from almost anywhere with a hosted call center if they have a reliable internet connection. Even when you experience large call volumes, the pay-as-you-go approach of hosted call centers makes it simpler to scale up operations without hiring more live agents.
Your agents will have more independence and flexibility. They will be able to work from home instead of in front of a computer in an office. They can answer calls on the go by simply forwarding calls to their personal devices.
Guaranteed customer satisfaction
Advanced hosted call center systems include features like automatic call distribution (ACD), IVR, voice bots, and call analytics. Some even have automated skill-based routing and predictive dialers that target enhancing customer satisfaction. 
Furthermore, an AI-powered hosted call center solution with real-time dashboards and call analytics provides agents with immediate access to CSAT scores.
Hosted call centers gradually turn customer annoyance into satisfaction by delivering insights on top call drivers and customer call frequency to your agents.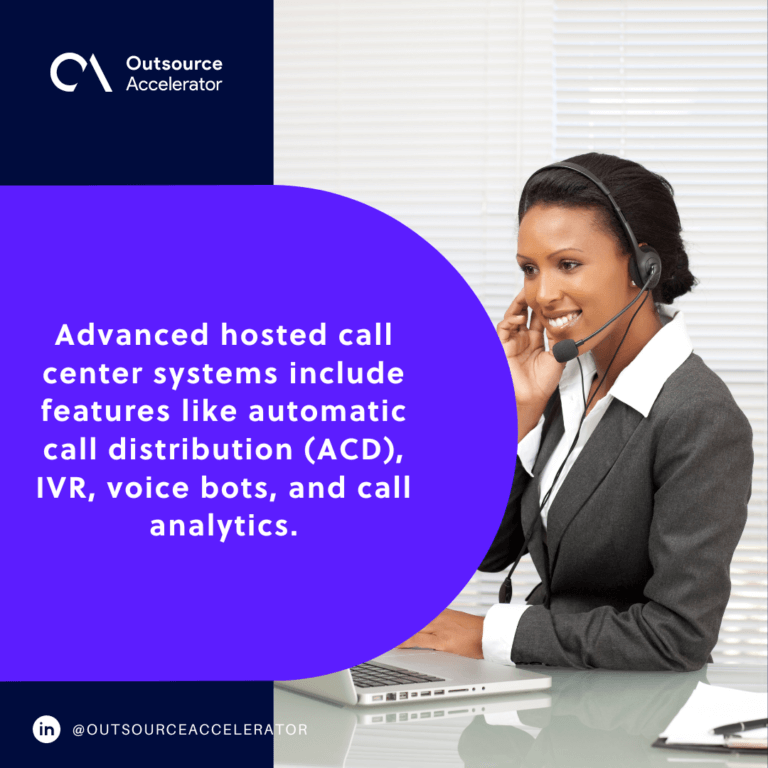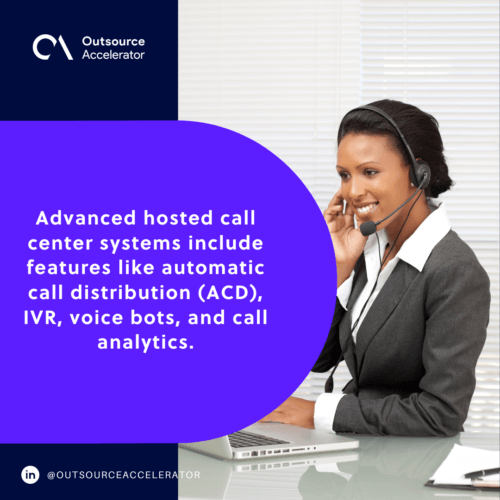 Increased productivity
A 360-degree view of all callers from a single database allows your agents to stay on top of all discussions, even when callers alter interaction channels or devices. Accessing all customer information from the call interface increases agents' productivity and resolution time. 
For effective operations, selecting the best-hosted call center software is crucial. Of course, usability is important, but you should also consider integration and ease of setup. 
A hosted call center should ideally work in unison with the other enterprise software programs and services you already use. With all these strategies in place, you should be able to provide top-notch customer service using a hosted call center.