There are a lot of reasons why people might offshore their staff. But the key reason remains: Price!

To be clear: this is not the only reason, nor the only benefit. But without a significant price advantage, you probably wouldn't do it.

Other benefits include:
Expanding the talent pool from your local market to a global market

Flexible employment and team expansion

Operational oversight and expertise

Service specialzation
If money were no object, then I would suggest that the best scenario for everyone would be to:
hire the best people you can find

have them all live close to the office 

meet, work, and collaborate daily
Alas, we are all on a budget. Even Goliaths such as Apple and Google must stick to a budget (as recent months have shown).

Few companies can afford to hire all the staff they want, where they want, and when they want. Employees are incredibly expensive, after all. 

Offshoring allows a company to save 50%-70% on its employment costs. That's a massive chunk of money! Freeing up this money means you can hire even more people, or divert the savings into other parts of the business.

Today, with so many service-based businesses, staff salaries can make up 40%-70% of the total cost base. So saving 70% of this amount is monumental.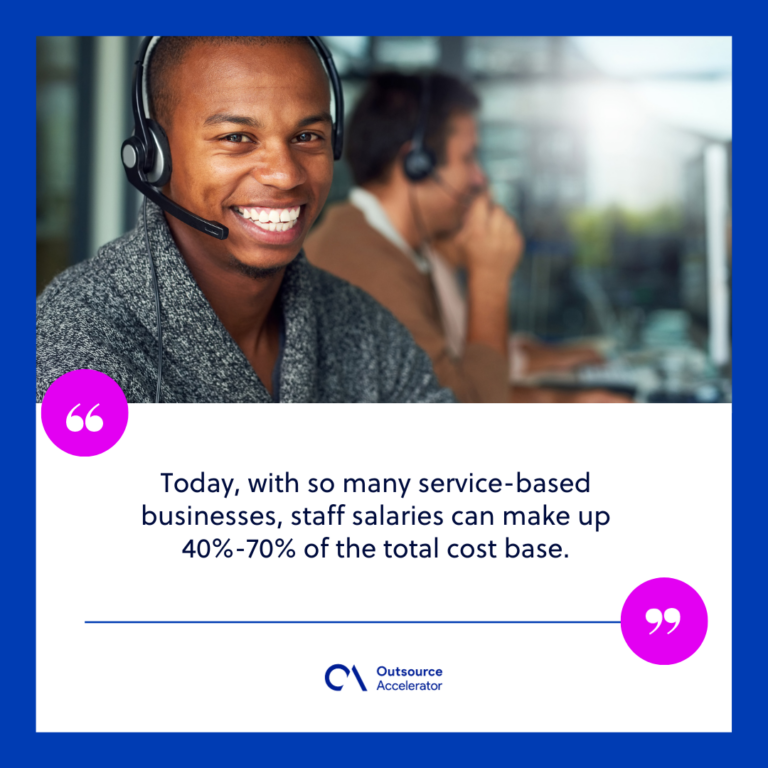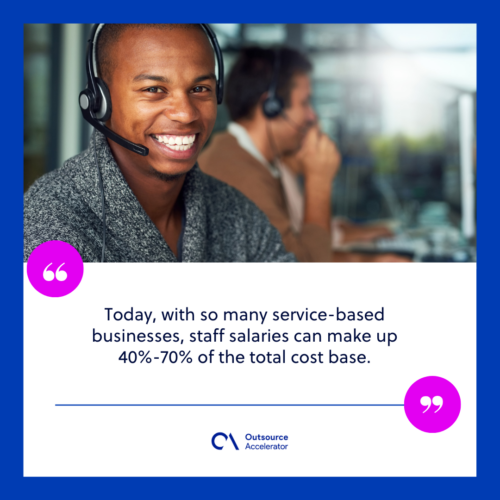 Then, there's the 'but'
BUT…

It's not just about the price.
Too many people have tried outsourcing and failed? Why? Because they are disappointed by the quality, capability, or results.

And this is a shame. It's a big loss for everyone.

The critical consideration should not be price – but quality and results.

As Uncle Buffet says: "Price is what you pay, value is what you get."

Too many people come 'offshore' and try to save too much. And this can be a fatal flaw.

When offshoring to an emerging market, it is important to realize that education and working standards differ from the West. In the West, you can usually do alright if you hunt for the cheapest option (of anything). But in an emerging market, the cheapest option might shock you, and will certainly disappoint.

To counteract these emerging market 'issues,' you should shoot high above the average. In fact, when starting out, you should seek out best-in-class staff and firms. Instead of hiring average employees, you should seek out the best.

If you do this, you might overpay slightly, but you will still save around 50%-70% on your all-in costs compared to the West. By spending that bit extra, you will avoid the common pitfalls many encounter when offshoring.
The question for your business
What's holding you back from starting this quarter?
Read more thought leadership articles here: