Everything you need to know about GDP per capita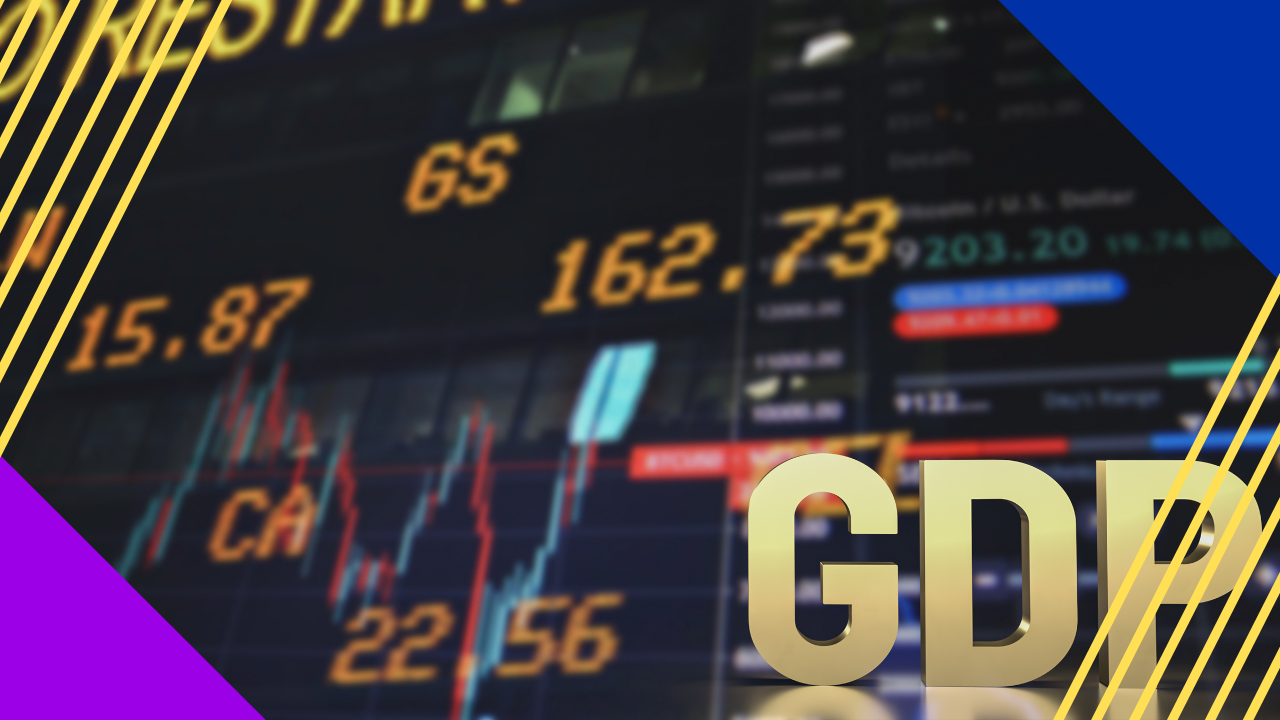 Measuring a country's economy can get tricky, and differences in language, standards, and practices make it appear intimidating. 
To work around this problem, the international community has established standards, such as the gross domestic product (GDP) per capita.
This economic metric has far-reaching results, from overseas workers and outsourced businesses to entities like the World Bank. 
This article will help you understand GDP per capita and how it affects individuals, businesses, and the economy.
What is GDP per capita?
Gross domestic product (GDP) per capita refers to the total economic output of a nation per citizen. 
Whereas the GDP computes the gross value of all products and services generated by a nation, GDP per capita simply divides it by the total population.
Leveraging available census and economic growth information gives economies and banks an idea of how prosperous a country is. Economic agencies usually monitor this and make regular reports. 
For example, the Bureau of Economic Analysis is responsible for GDP per capita reports in the United States.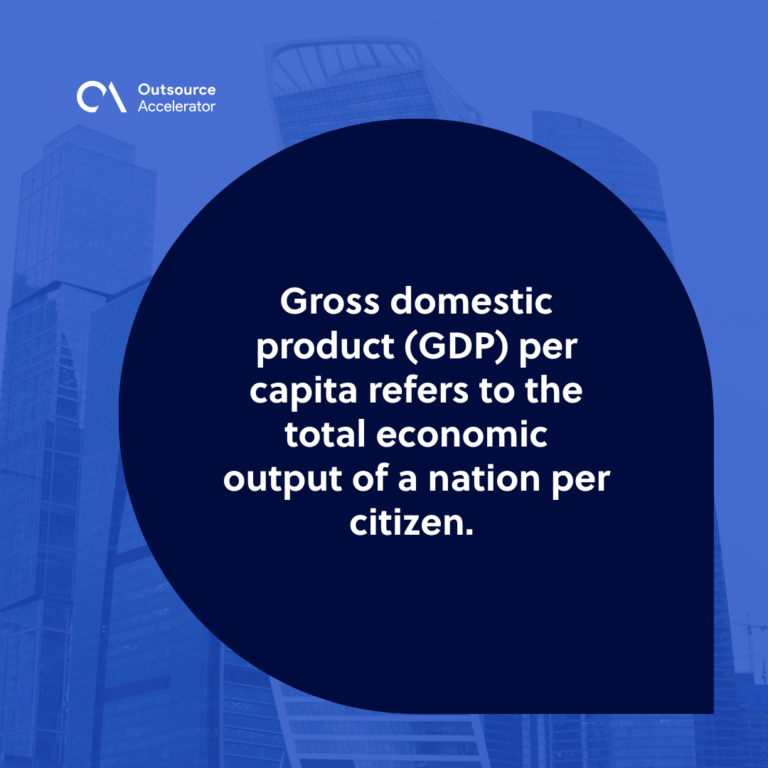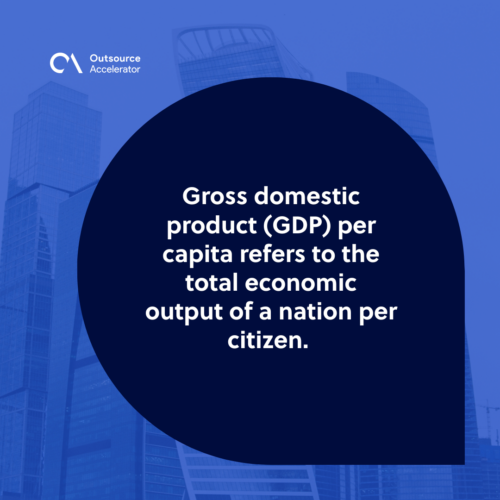 How is GDP per capita computed?
The World Bank defines GDP per capita as the sum of the gross value created by all resident producers in any given economy. 
Product taxes (subsidies not included) are added on top of it. The resulting value is the GDP divided by the country's population. Usually, the mid-year population data is used for this computation.
Basically, the formula for GDP per capita is simply the GDP divided by the population.
Economic progress can be measured by comparing year-to-year values. Positive economic growth is expected as long as the GDP keeps up with a nation's population. 
On the other hand, when population growth outpaces economic output, this could signal a negative economic trend.
5 main factors affecting GDP per capita
Computing GDP per capita appears to be straightforward, at least according to the formula provided above. However, understanding the context and implications of these figures requires more effort.
Since driving the economy is a multi-faceted effort, here are five main factors affecting a country's GDP per capita number.
Population and land area
Based on the formula alone, a larger population means more mouths to feed. On the plus side, this could translate to an increased labor force. The problem is when the growing population is not converted into drivers of positive economic growth.
On the subject of population, an often-overlooked factor is the geographic setting of a country. Proximity to industry and basic services affect the quality of life of residents. 
Consequently, these could help determine progress and development, especially among local communities.
Gross domestic product (GDP)
All private and public consumption, creation, and investments factor into the computation of an economy's gross domestic product. 
Labor productivity is a main consideration, which is improved when the government and private organizations invest in physical capital.
Better working conditions and the latest technology drastically increase a worker's productivity. Good infrastructure is also another driver for GDP. When goods are moved faster between locations, lead time is reduced, and productivity is also improved. 
On the other hand, poor infrastructure adds costs and negatively affects output. A 2018 JICA study reveals that poor traffic conditions cost the Philippines 3.5 billion pesos in opportunities daily.
Transparency metrics
Various transparency metrics are assigned to economies based on categories of data transparency and accountability. Better transparency ratings translate to a more positive outlook from investors and international financial firms.
One of the most commonly-used measures for transparency is the Corruption Perceptions Index, released by the nonprofit Transparency International. 
Inflation (based on the consumer price index)
Inflation and GDP growth usually go hand-in-hand. Increased labor wages enable increased demand. However, uncontrolled inflation can be a sign of a looming problem.
This usually follows a cycle. First is when increased demand requires increased production, which drives down the unemployment rate. Higher GDP and inflation are expected as more people obtain purchasing power with their wages.
Increased demand with a limited supply is often regulated by increasing costs. When left uncontrolled by entrepreneurs and policymakers, these metrics start spiraling out of control. GDP usually slows down, but inflation moves at a much slower rate.
Government
Policymaking is a critical part of a nation's economy. From incentivizing entrepreneurs to make investments to imposing laws and regulations, various government agencies play a role in stabilizing the local economy.
Similarly, their efforts to promote accountability and transparency affect opportunities from loans and investments granted by the international community.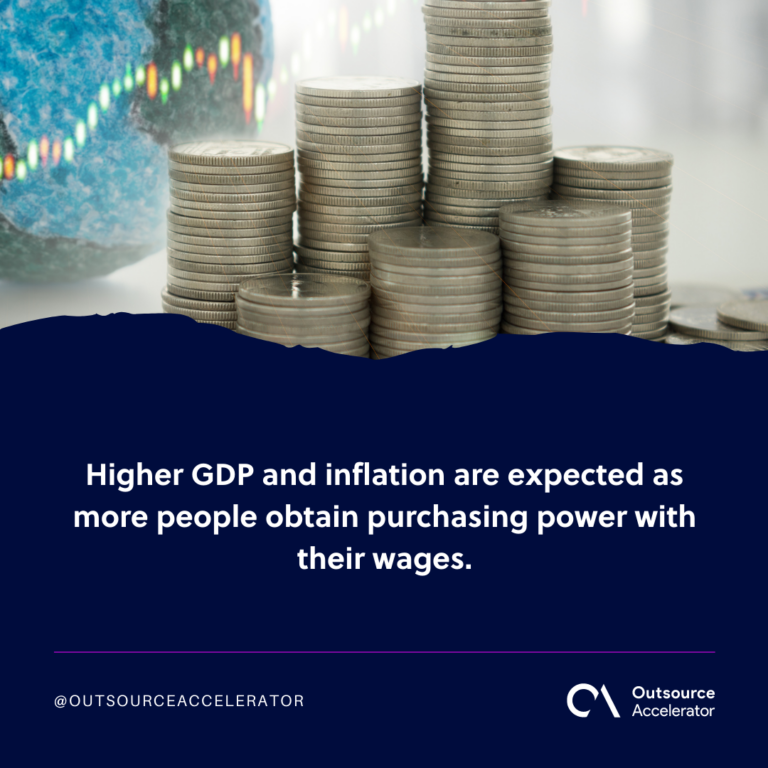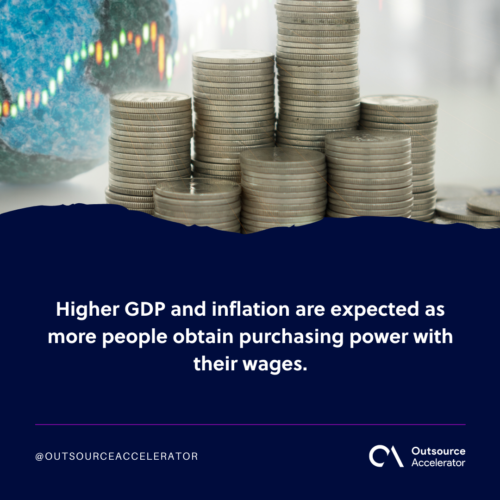 How GDP per capita affects the standard of living
GDP per capita measurements create a cycle that determines the quality of life afforded by its citizens. 
As an economic metric, it gives information about the size and condition of a particular nation. Similarly, its historical trends offer insight into the future of a certain economy.
The standard of living is a general idea used to describe people's happiness or contentment with their current living conditions. It is directly affected by their ability to purchase necessities.
GDP per capita also provides an idea of the inflation currently experienced by its citizens and their ability to keep up with it.
It's also worth noting that GDP per capita provides a rough idea of the standard of living. It doesn't consider other factors affecting the quality of life, such as environmental conditions and leisure.
Top 10 countries with the highest GDP per capita
Generally, higher GDP per capita is associated with more industrialized and developed countries. 
The UN even taps into this information by identifying nations under its Division for Sustainable Development. This metric provides information on how the international organization should prioritize allocating its resources.
Below are the top 10 countries with the highest GDP per capita in 2022. A more comprehensive assessment is available in this GDP per capita report summary.
Country
GDP per capita in current prices

(in USD millions)

Luxembourg

127.673

Ireland

102,217

Norway

92,646

Switzerland

92,434

Qatar

82,887

Singapore

79,426

United States

75,180

Iceland

73,981

Australia

66,408

Denmark

65,713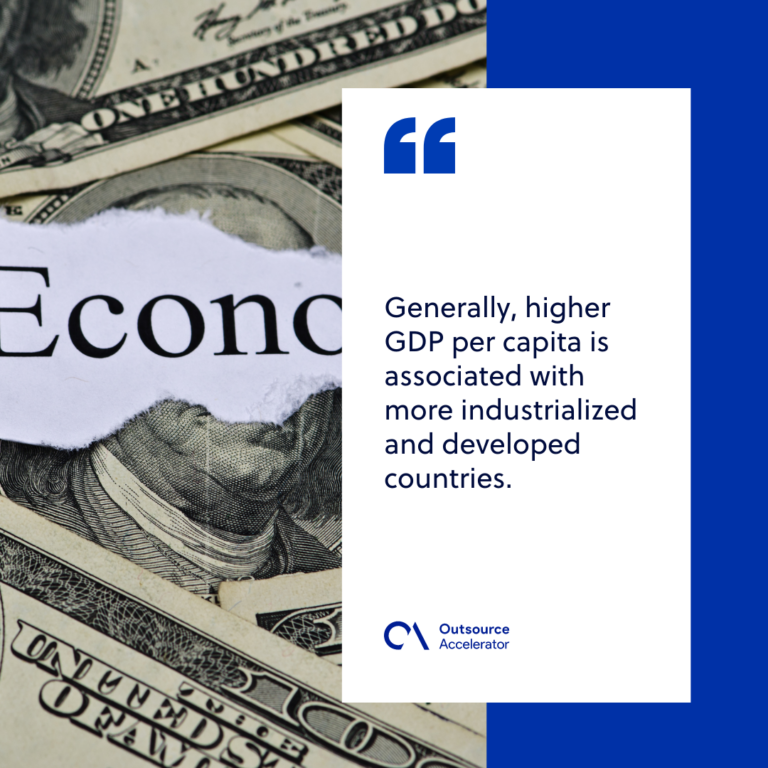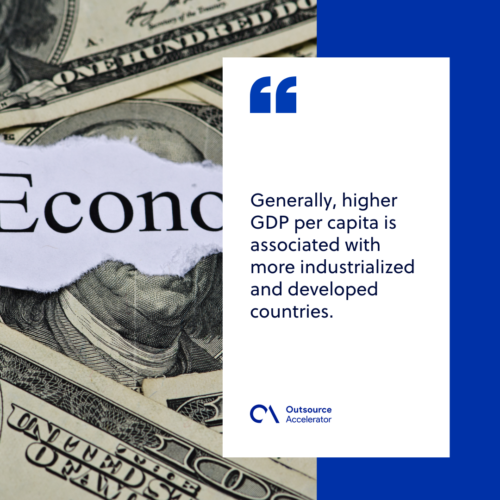 Use GDP per capita as an outsourcing metric
For entrepreneurs, GDP per capita can be used as a rough estimate of the state of a particular economy. More importantly, it offers insights into infrastructure and wage conditions. 
Beyond GDP per capita, the factors affecting this economic metric could also help firms make important business decisions.
If you're looking to outsource business processes, understanding the implications of GDP per capita values could ensure that you are extending into a safe and reliable foreign environment.