A summary of the GDP per capita around the world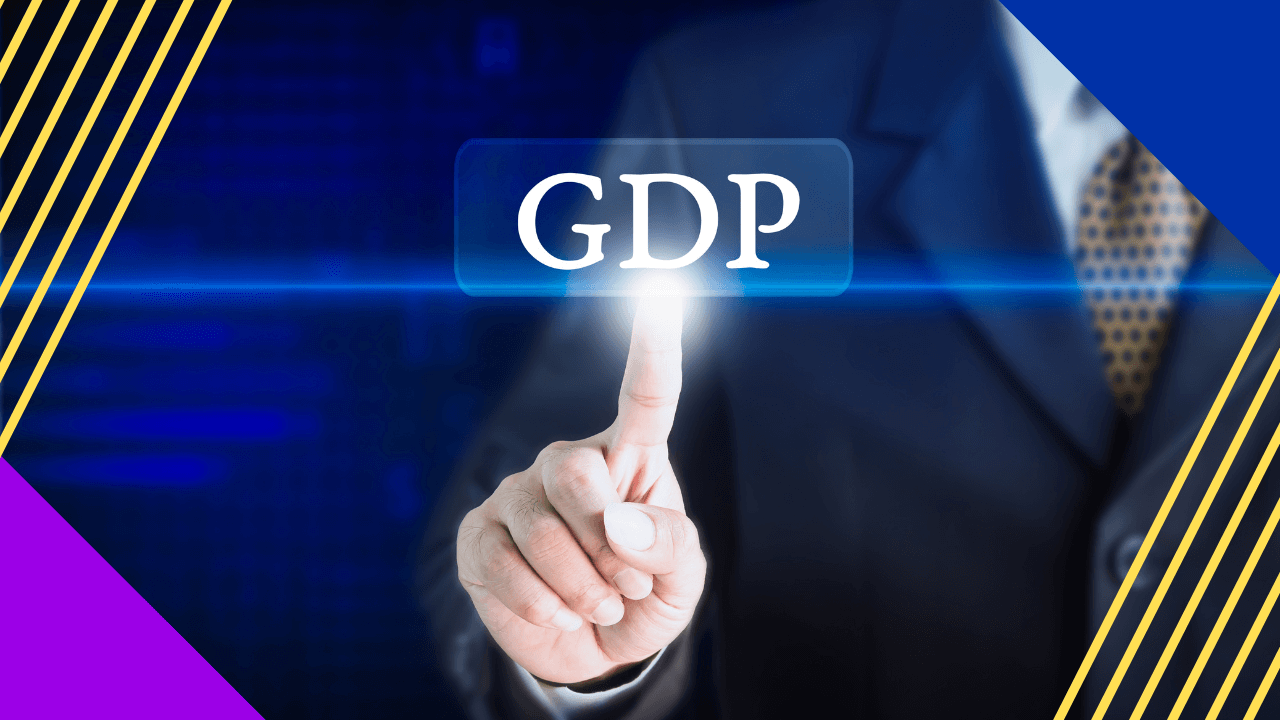 GDP per capita is widely used as a measure not only of a country's wealth but also of the living standards and economic development of its citizens. These calculations are prepared by various organizations like the International Monetary Fund (IMF) and the World Bank. 
In this article, we'll take a look at how GDP per capita is calculated and the figures per country around the world. 
GDP per capita definition
GDP per capita equates to a country's gross domestic product divided by its population. 
The GDP is the total value of all goods and services produced in a given year, while GDP per capita measures the average person's income in that country. 
Additionally, the gross national product (GNP) may add net income from abroad to the total GDP. Financial analysts and economists can divide this sum by the local population to get the GNP per capita. 
A country's GDP per capita depends on economic performance and population size. A country with a small population may have a high GDP per capita if its economy performs well. 
GDP per capita is often used as an indicator of a country's standard of living; the higher the GDP per capita, the higher the expected quality of life. While it's a good rule of thumb, it isn't always accurate. 
The United Nations uses GDP per capita as part of their Division for Sustainable Development under their Department of Economic and Social Affairs. The GDP per capita serves as a basic growth indicator reflecting changes in the total production of goods and services.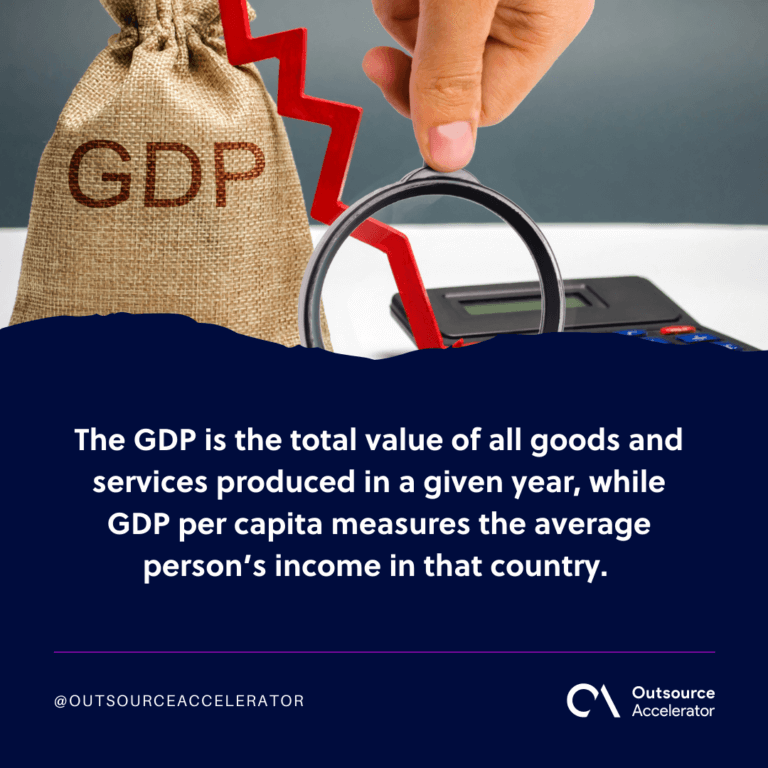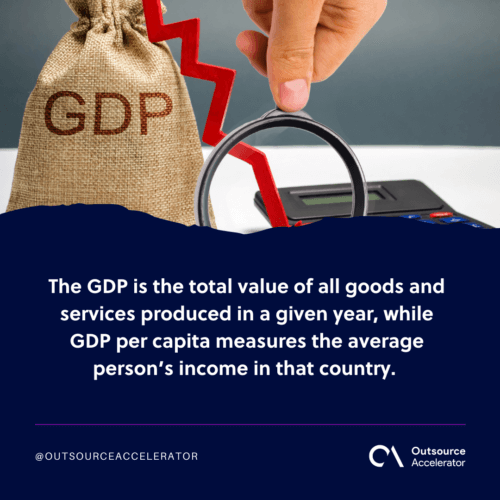 The UN also links it to other indicators such as:

Population growth 

Net migration 

Land use change 

Arable land per capita 

Forest area 

Other GDP indicators 
These are all necessary in the UN's mission to accelerate sustainable development in countries. 
Calculating GDP per capita
The most common way to calculate GDP per capita is to divide the total GDP by the population size:
GDP per capita = Growth domestic product / Population size
Countries with the highest GDP per capita
Listed are the top five countries with the highest GDP per capita around the world. Except for Qatar, these nations are situated in Europe. 
*All GDP per capita and population figures are taken from the World Bank's 2021 records.
Luxembourg
Luxembourg is situated at the heart of Europe, bordered by Belgium, France, and Germany. The three countries are also Luxembourg's main trading partners. 
Luxembourg's government is stable and efficient, offering its citizens the highest standard of living in Europe. A large share of wealth delivers top housing, healthcare, and education. 
The country is a well-known tax haven, offering little to no tax rates, particularly to foreign businesses. This has resulted in Luxembourg hosting major multinational corporations like Skype and Amazon.  
The finance sector is the biggest contributor to the country's GDP per capita, establishing Luxembourg as a major center for private banking.
Ireland
Ireland had a high GDP per capita and an unstoppable economy even before the pandemic hit. It grew 5.7% compared to the 1.5% of its European neighbors, and it even rose to 6.1% during the pandemic. 
After the 2008 financial crisis hit the country hard, it instituted brutal reform measures to its public-sector wages and banking industry. As a result, it regained its fiscal health and boosted employment rates, seeing its GDP per capita almost double. 
Ireland is also one of the world's largest corporate tax havens. This has made it a go-to place for international businesses like Apple and Microsoft.
Switzerland
Switzerland has the advantage of high salaries, political stability, safety, and good ecology,  contributing to its high GDP per capita. 
More than 70% of the GDP comes from the service sector. Thanks to a boom in the stock market, average Swiss wealth increased in 2021. However, this average is skewed by a small minority that owns billions in assets.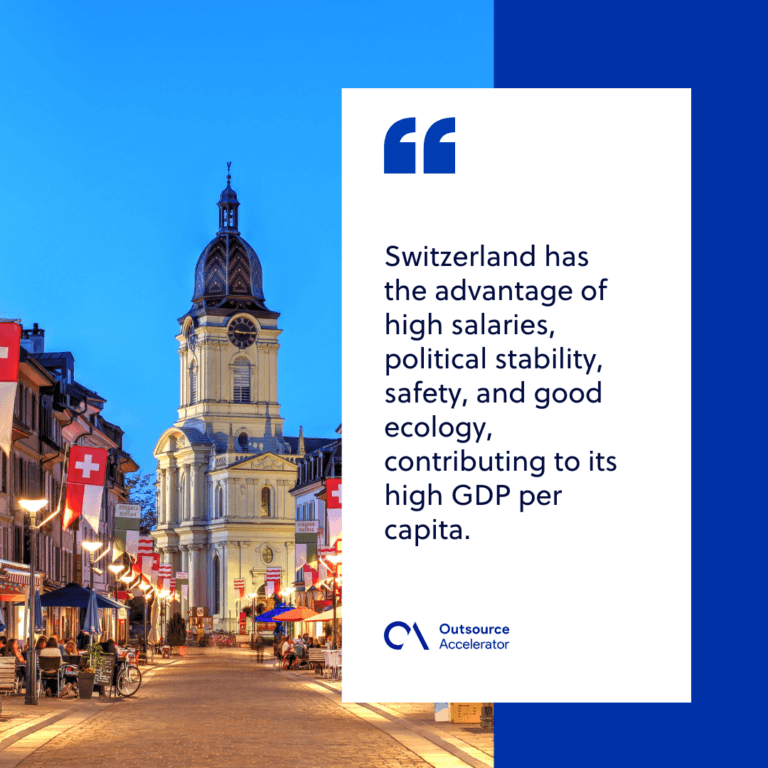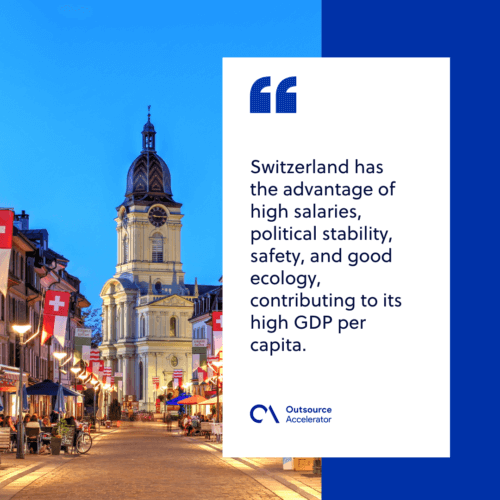 Norway
Norway is Western Europe's top petroleum producer. Since the discovery of large offshore reserves in the late 1960s, 30% of the economy has been fueled by oil.
Norway is also one of the few countries with the highest GDP per capita that are not considered tax havens. Should there be any unforeseen economic problems, it can also count on its 11.3 trillion USD sovereign fund, the largest in the world.
Qatar
Qatar enjoys the status as the Arab nation with the highest GDP per capita. The World Bank considers it the fastest-growing global economy. 
Unlike other countries that benefit mainly from foreign investment, Qatar has plenty of natural resources, including massive reserves of hydrocarbons. The Sheikh is also actively developing non-primary sectors like telecom and IT.

Countries with the lowest GDP per capita
Listed are the top five countries with the lowest GDP per capita around the world. Common to these countries are focused on agriculture and location on the African continent. 
*All GDP per capita and population figures are taken from the World Bank's 2021 records.
Burundi
Burundi takes the spot as the poorest country as it has the lowest GDP per capita in the world. With a density ratio of 442 people per square kilometer, it's also one of the most densely populated countries worldwide. 
80% of the population is employed in the agricultural sector, with the primary exports being coffee and tea. However, even these earnings are subject to weather fluctuations and international prices. 
The low GDP per capita can be attributed to several weaknesses, namely:

Low governmental capacity

Corruption

High poverty rate

Poor educational levels

Weak legal system

Poor transportation network

Overburdened utilities 
These combined factors have prevented the implementation of planned economic reforms.
Central African Republic
The Central African Republic suffers from a weak central government, with armed groups freely operating and controlling large portions of national territory. 
Along with a low GDP per capita, CAR is the only nation with the Global Hunger Index listed with "extremely alarming" hunger levels. 
Although rich in natural resources like gold, oil, uranium, and diamonds, CAR continues to be inhabited by poor citizens.
Sierra Leone
Sierra Leone long suffered from civil war until 2002, only for the Ebola epidemic in the mid-2010s to disrupt employment and trade. 
The economy is restricted by a narrow export base (base metals, wood, diamonds, cocoa), poor governance, and limited fiscal space. Agricultural efforts are also highly vulnerable to climate change, all contributing to a low GDP per capita.
Madagascar
Madagascar is the fourth-largest island in the world and is known for its impressive wildlife. Still, the weak tourism industry has been unable to lift the country out of poverty. 
Dependence on agriculture comes with a vulnerability to weather-related disasters. The pandemic has also triggered a sharp recession. 
To raise its GDP per capita, Madagascar must deal with challenges in improving education, healthcare, and the environment.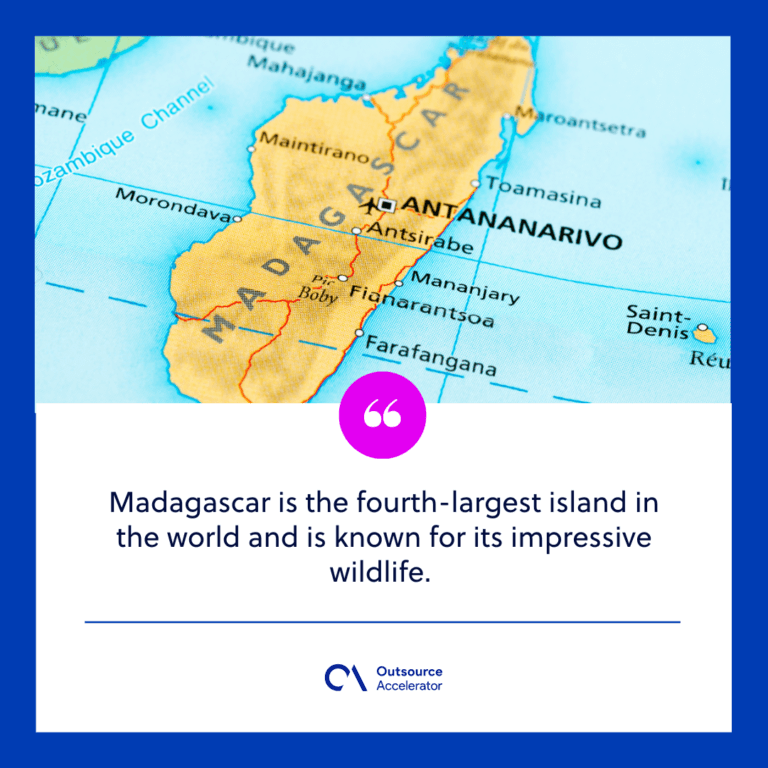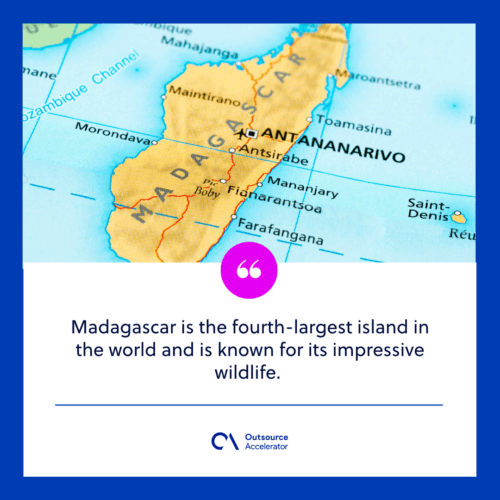 Malawi
Reliance on subsistence agriculture and a single cash crop of tobacco constrains Malawi's economy and GDP per capita. 71.9% of total employment is in farming. 
While living standards may be improving in urban areas, food insecurity in rural spaces remains extremely high. High public debt crowds out private investment, with electric blackouts disrupting business activity.