Why game development outsourcing is a pro-gamer move for businesses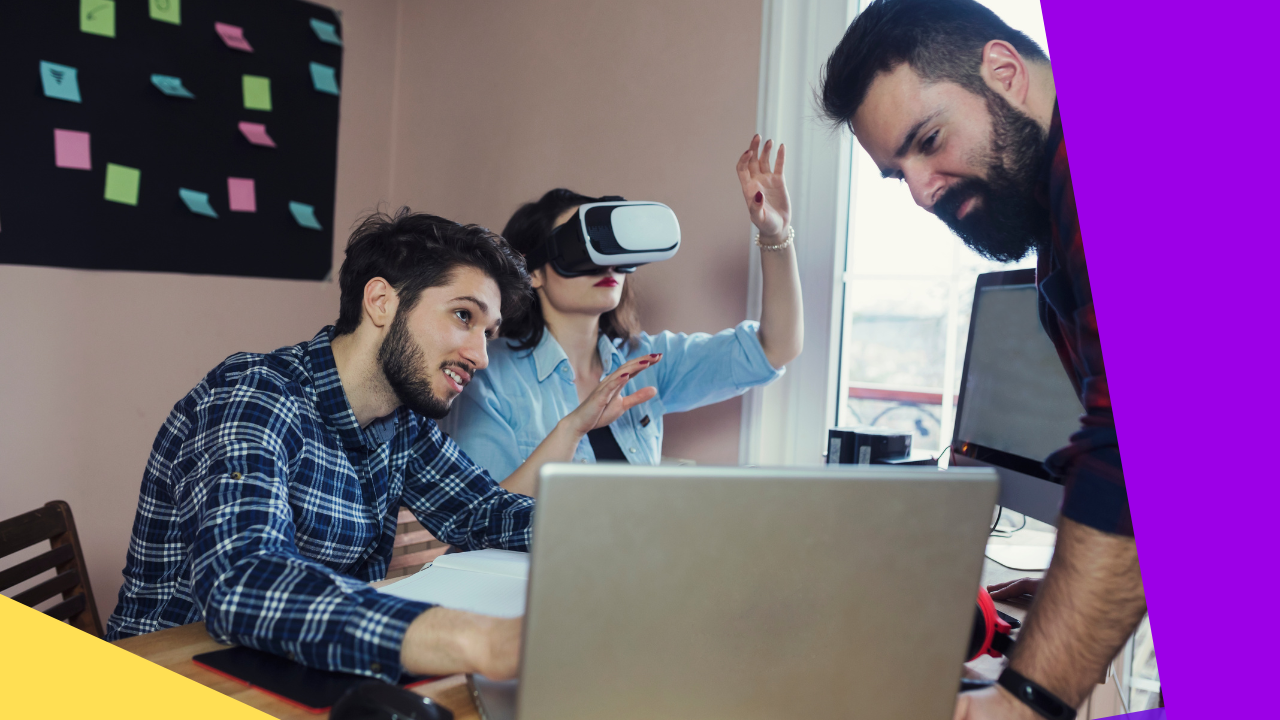 Business process outsourcing (BPO) companies are commonly associated with customer service representatives engaging with clients through live calls.
However, BPO companies aren't limited to just providing their partner companies with customer support agents.
Among the other services a BPO's partner company can take advantage of is game development outsourcing.
Even during the coronavirus pandemic, the gaming industry experienced a sustained growth – growth that experts predict will breach the USD 218.7 billion mark by 2024.
The industry's progress naturally led to increased consumer demand for the development and production of more video games, whether sequels to older game titles or entirely new ones.
To keep up with the rising demand for more innovative and high-quality video games, some video game companies resort to outsourcing game development to third-party providers.
What is game development outsourcing?
Game development outsourcing is the process of delegating the game development processes of a company to third-party developers.
These external game development teams may be independent contractors or, more commonly, employed under an outsourcing company like Outsourced.
Game development outsourcing may involve entrusting the entire end-to-end process to a single outsourcing partner or outsourcing multiple processes across several companies.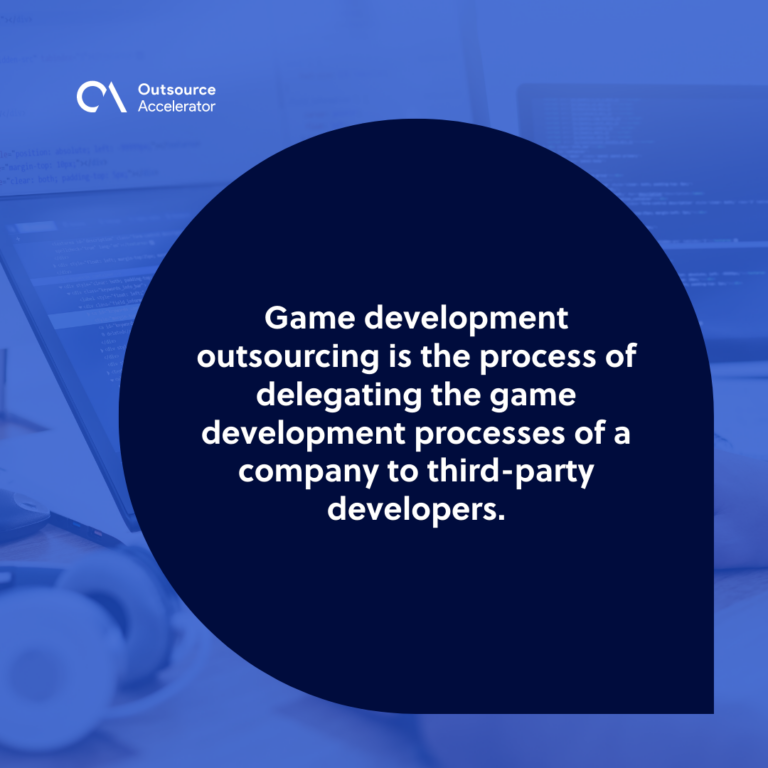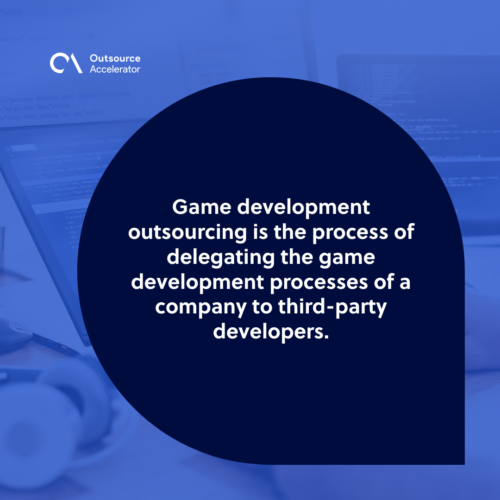 Game development models
Below are some game development models companies can outsource to third parties like Outsourced.
Full-cycle development
Full-cycle development involves the entire end-to-end game development process – from programming and arts and sound design to the product launch and future updates.
With this model, the outsourcers need only to provide their outsourced team with the concept, storyboard, and other pre-production requirements. The outsourced team will then handle the rest of the process.
Full-cycle development is more expensive than other game development models. Still, it's a good choice for companies with other primary revenue sources that want to venture into the video game industry.
Arts and sound design development
Video games, even modern pixel art ones, are full of vivid imageries and captivating ambient music and sound effects.
Developing interactive open-world games similar to Red Dead Redemption 2 or even the old favorite, Skyrim, would need highly specialized skills not commonly found in most companies' roster of employees.
Fortunately, these talents are readily available in many outsourcing companies that offer game development services.
Specialized programming language
Developers primarily use two programming languages in game development: Unreal/C++ and Unity/C#.
Companies with their own development teams but lack the expertise needed for programming may turn to outsourcing firms for these services.
Co-development
Co-development is a good option for companies that may have access to some in-house experts with game development skills but not enough human resources to cover the entire development process.
These companies can collaborate with game development specialists from outsourcing firms that can supply them with the expertise their in-house team lacks.
Game development outsourcing as a cost-efficient and cost-effective solution
One of the main reasons why even large video game companies opt for game development outsourcing is its cost-efficiency and cost-effectiveness.
As with other outsourced business functions, entrusting offshore outsourcing firms with their business processes saves outsourcers expenses without sacrificing output quality.
Delegating the game development process to an outsourcing firm's development team saves outsourcers from additional costs and delays incurred by purchasing necessary software and equipment and recruiting experts.
While the cost-reduction aspect of game development outsourcing is a major selling point for outsourcers, it is by no means the sole reason gaming companies choose to outsource.
Other benefits of game development outsourcing
Here are the other benefits that game development outsourcing offers.
Flexibility
Working with an outsourced game development team offers a great degree of flexibility.
With an outsourced team, the outsourcer can easily scale up or down depending on their current needs and situation.
It also allows for contingencies, such as when a member of the outsourcer's in-house team leaves in the middle of the game development process.
Access to niche specialists
Not every company has digital visual designers and other creatives on standby for projects.
Outsourcing gives companies access to these specialists and other professionals with specialized skills necessary for game development.
Time-efficiency
Even when a company has its own in-house team of game developers, partnering with an offshore outsourcing company is a good choice as it allows them to "follow the sun."
Deadlines are a constant in the video game industry, and crunches – mandatory overtimes during game development – are a common and unfortunate industry feature.
Outsourcing can help companies reduce, if not eliminate, the need for crunch times by distributing the workload across different teams working in different time zones.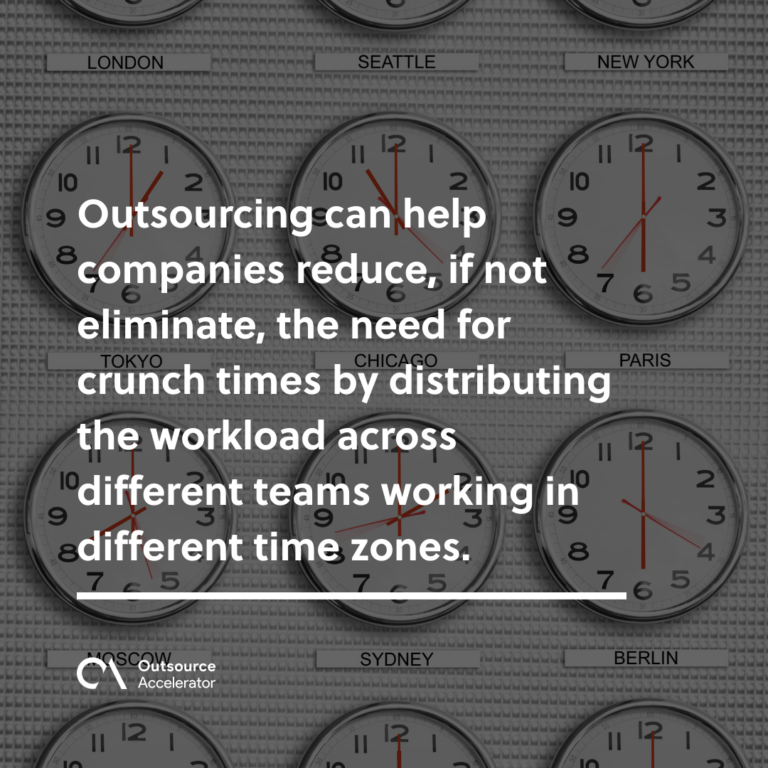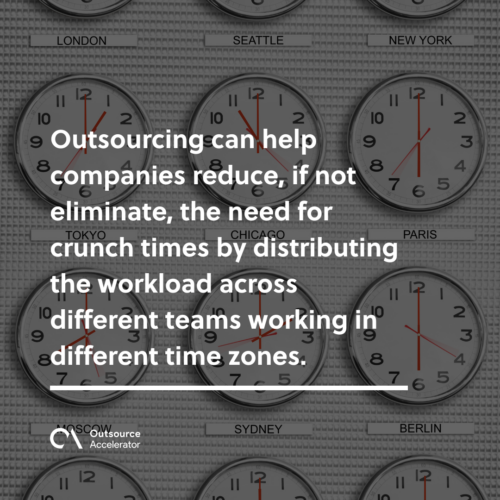 Why Outsourced should be your top choice in game development outsourcing
Outsourced is one of the Philippines' leading outsourcing companies.
With over a decade of industry experience, this ISO-certified company assures its clients of top-notch services in whatever business function they are entrusted with.
Aside from its ISO certification and over 95% staff retention rate, this firm's more than 500 Filipino professionals work in premium facilities with state-of-the-art equipment to deliver high-quality products and services.
If you're looking for a partner company with at-the-ready game development professionals – UI game programmers, software engineers with C++ SDK and Unreal Engine experience, Unity developers, games UI designers, etc. – then Outsourced is a perfect choice.
Connect with them now and jumpstart the development process of your next best-selling games.