Boost your game development process with MVP Asia Pacific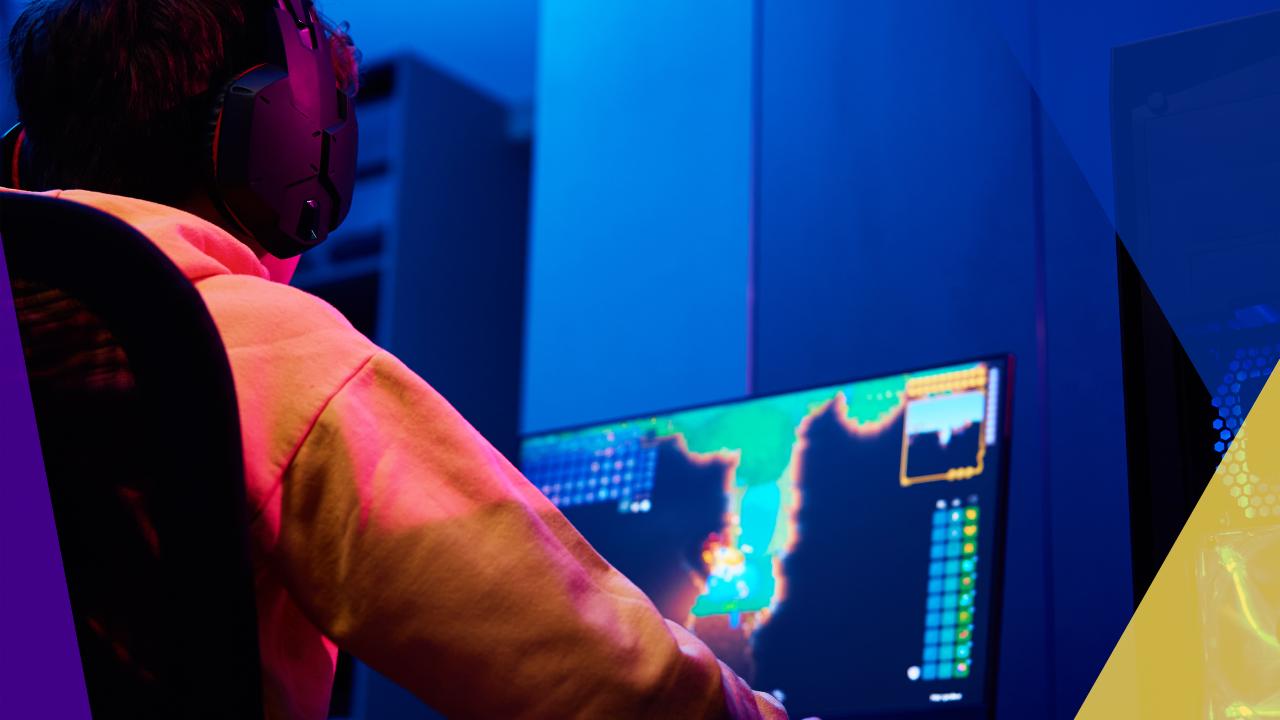 Boost your game development process with MVP Asia Pacific
With the rise in popularity of gaming technology, it is no secret that the gaming industry has come a long way from its beginnings. 
Today, gaming services are among the strongest and most effective marketing tools. However, game development can be tricky and stressful. 
It involves several aspects, including a winning game design that ensures businesses are able to grow their fan base with each release.
Offshoring can be a viable option for companies looking to invest in game development. Continuous technological innovations enable businesses to develop products through a wider selection of resources available all over the globe. 
With MVP Asia Pacific, you can expand your game development capabilities and achieve your business goals. 
How offshoring game development works
Offshoring game development is the practice of contracting out parts or an entire game development project to a third party located in another country.
Game development is an expensive process, and offshoring allows companies to cut major costs without sacrificing quality.
Businesses will need to decide the types of tasks they will be offshoring. These may include art (3D modeling, animation), sound effects and music composition, or even backend programming tasks. 
The game development market shows no signs of slowing down. In fact, Grand View Research's latest study reveals that the global gaming market size is projected to expand at a compound annual growth rate (CAGR) of 10.2% from 2022 to 2030.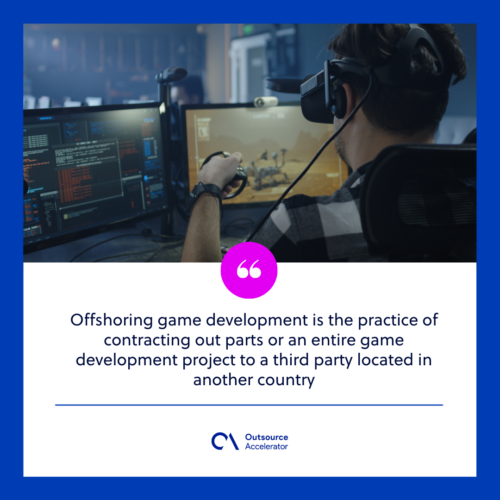 What are commonly offshored game development services? 
As the game industry continues to grow, so does the number of service providers specializing in various aspects of game development.
The following are some of the commonly offshored game development services:
Full SKU development 
Full SKU development involves creating characters, environments, and levels, building gameplay mechanics and storylines, and testing everything to make sure it works properly.
In-house developers can sometimes do this themselves, but with so many different disciplines involved, offshoring to experienced developers is a better option. 
LiveOps
LiveOps is an umbrella term for live operations. It refers to the constant monitoring, updating, and maintenance of games. 
Game developers either have their own LiveOps teams on board or work with outside companies. In some cases, third-party LiveOps teams also handle customer support.  
Co-development and maintenance 
When it comes to co-development and maintenance, game studios work with an external company on a project to improve the quality of the game. 
The main benefit of this game development service is that it allows studios to offshore their development needs to a team with more experience and expertise than their own.
Game porting 
Porting a game from one platform to another can be extremely difficult for some companies.  For instance, creating an entirely new version of the game specifically designed for a different platform.
Offshored developers can bring projects from one platform to another with little to no hassle or loss of quality.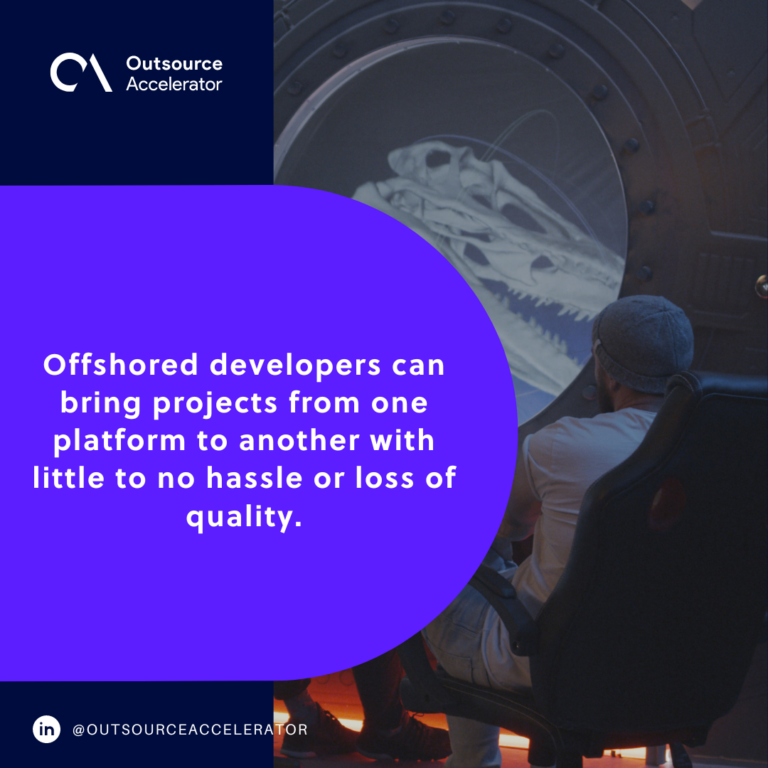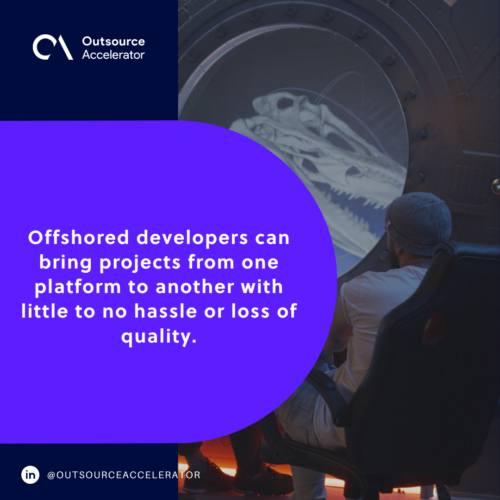 Game marketing 
Game marketing is an important part of the overall game development process. Since it is not their forte, it can be difficult for developers to market their games effectively. 
Gaming development providers often have experts who know how to get their games in front of as many people as possible through advertising and social media campaigns.
Art Services 
Creating art for games can be challenging for inexperienced artists as this includes everything from art direction to character design and visual effects. Offshoring a game designer specializing in digital art can help solve this problem. 
Key benefits of offshoring game development 
Offshoring game development has become an increasingly popular way for companies to grow their business.
It allows businesses to take full advantage of the following benefits: 
Access to a tech-savvy talent pool 
Developing a game involves having experts who understand the technical aspects of creating games. Their knowledge shouldn't just be limited to programming but also the best practices and limitations of different platforms and devices. 
By offshoring game development, companies can tap into a global talent pool with the expertise to create games for any platform or device.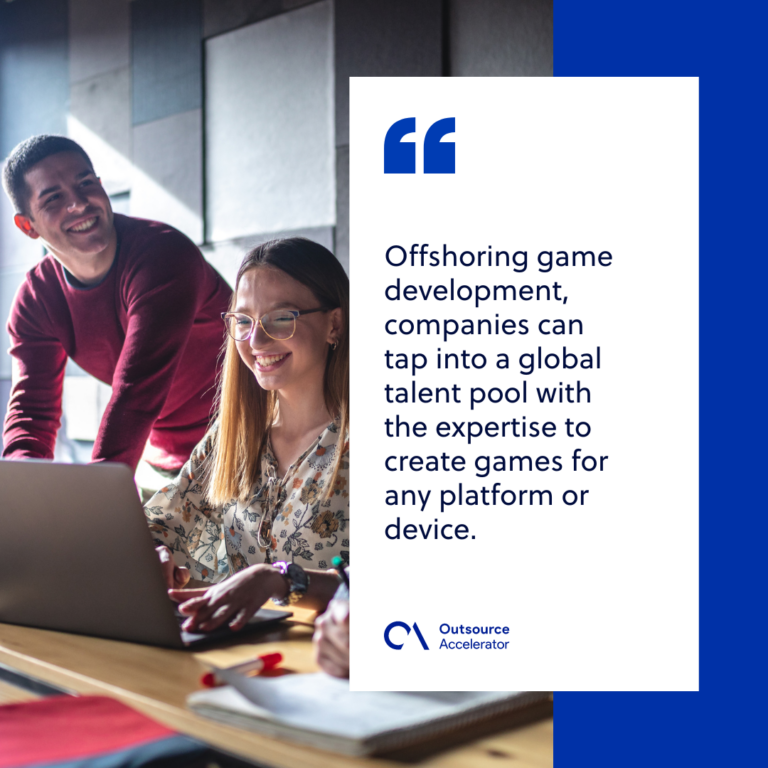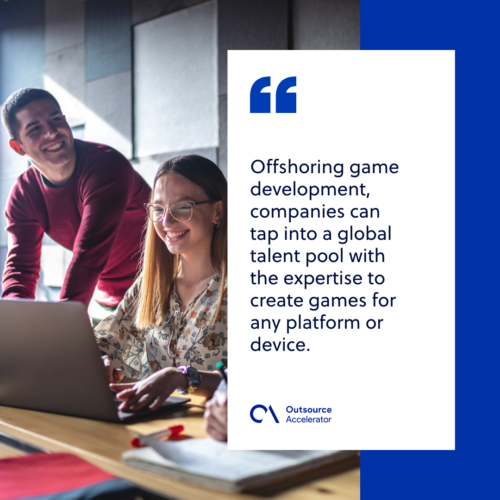 Time-saving 
Offshoring game development helps businesses to save time, allowing them to focus on what they do best.  Instead of spending hours designing levels or creating art assets, they can allot more time to improve the core gameplay experience.
Companies can also easily increase productivity by assigning several projects at once and having them completed simultaneously by different offshored teams.
Risk management
Offshoring to a development team who knows exactly what they are doing lets firms fill in skill gaps and prevent the project from failing.
This also will make it easier, especially for small businesses, to enter into new markets without having any major financial risk involved in the process.
Offshore game developers through MVP Asia Pacific
MVP Asia Pacific is a premier provider of game development services for startups, large-scale gaming companies, and enterprises. 
This offshoring provider has a proven track record in matching talent to businesses. MVP Asia Pacific can efficiently recruit top-tier game developers that can deliver innovative solutions to your projects from concept to completion.
MVP Asia Pacific is passionate about their work and committed to providing customers with top-notch service at all times.
Contact them today for first-rate game development services!