From thin line to remarkable growth working with Filipinos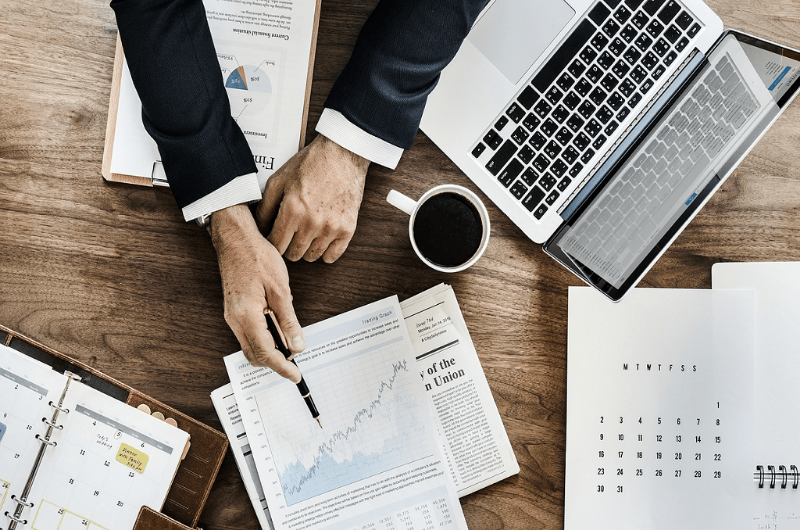 Outsourcing to Filipino workers is not only the catalyst that turned MiniMovers around but also catapulted it into the top mover in Australia.
Nothing is worse than not having a choice at all. Once the last option is gone, then there is no turning back. It can break the hearts and minds of people, and it is the ruin of any business. Such is the dilemma faced by an Australian businessman. In an ideal world, companies outsource for scalability. Though, many only do so when their business is threading on a thin line. In Podcast Episode 84, the founder of the moving company Mike O'Hagan tells Derek Gallimore how he turned his business around because of outsourcing in the Philippines.
MiniMovers, today, is the 'go to' moving company of choice in Australia. One can look at the company as a traditional mover because that is what they do. However, it is also innovations that resulted in pocket-friendly services as well as having an impeccable record of reliability that put the company on top of its field.
Not only do Australians get the best value for the money, but it is also worry-free. Each day, as people relocate all over Australia, not one of them is likely to realize how they could not have been enjoying the convenience of using the services of MiniMovers. It was not even ten years ago when the company was operating at a loss.
With not many choices, it was either time to call it a day or do what many others in the past had done – outsource to the Philippines. It was a bold move, but one that paid off handsomely. Working with Filipino offshore workers, Mike did not only turn his business around but also brought it to new heights. At present, he no longer handles the day-to-day operation. Instead, he spends much of his time conducting business tours and speaking engagements.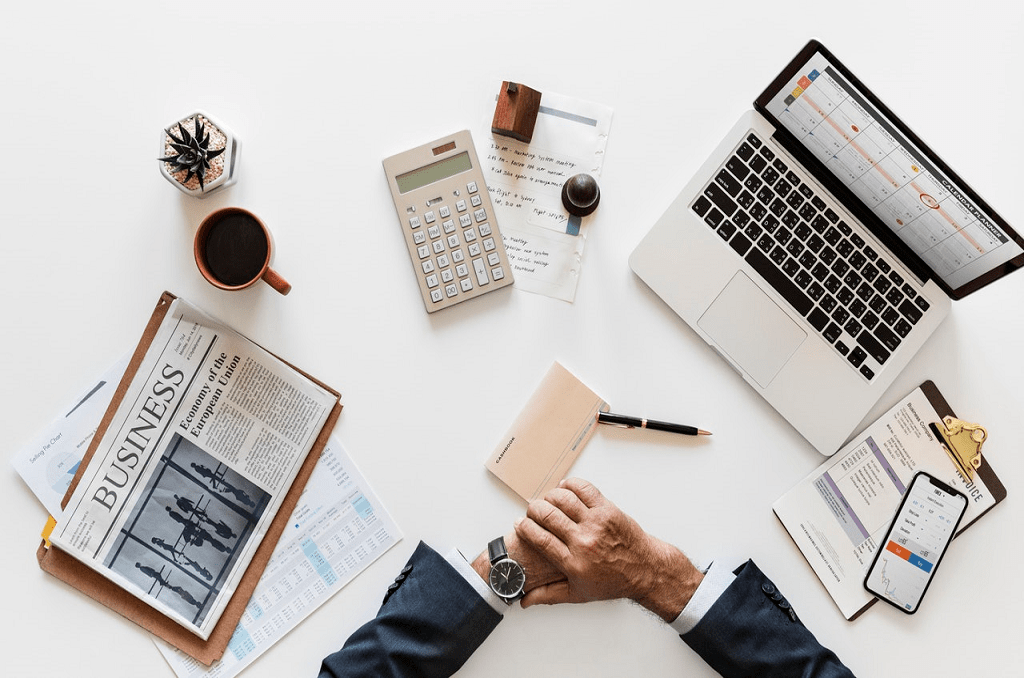 MiniMovers move to the Philippines
Mike O'Hagan was threading on a 'thin line' not long after the global financial crisis. Cash was dwindling, and the future looked bleak. Instead of succumbing to the pressure, he made one bold move. It was a business decision that presented its challenges. Nonetheless, it was also becoming a necessity.
1. Cost-cutting move
Governments impose austerity measures when the country runs out of cash. Individuals and families do that too. Hence, cutting cost was the only reasonable move for Mike. If not for anything else, it was a temporary solution to stop the bleeding.
"I asked my Filipino PA to go forth and find somewhere on setting up here (in the Philippines)," he said. "She discovered this thing that we now know as staff leasing or co-managed space."
Business, as a concept, is not at all complicated. Keep away from the red and do not only stay in the black but keep increasing the number.
When talking about staff leasing, most people think of it as a viable solution for startups. Of course, as Mike showed, even a struggling company can use it as a stopgap fix. Perhaps the benefits may not be significant enough to local businesses. While the Filipino staff is earning more than the national average, the overall cost of using co-managed space here is much cheaper compared to Australia.
In the beginning, Mike outsourced back-office administration jobs. These are the type of work in which there is not much thinking to do. Starting with processing job applications, he then integrated accounts payable and receivable.
Often, companies new to outsourcing begin with simple processes. It is, after all, a sound business decision and one that is almost fool-proof. In other words, a mistake on these type of jobs is not likely to lead to a catastrophic failure.
It gives these businesses a chance to try out and learn the outsourcing model and, at the same time, acclimatize itself with the Filipinos. Even more critical, cautiously starting out is a means to develop relationship and trust with the key people in place.
2. Conquering new challenges
Filipinos can adapt to many situations in a short period. One of the reasons is that they are humble and hospitable, and sometimes, to a fault. For instance, they defer to elders and tend to do the same to foreign people. It is not because of inferiority complex, but mostly as a sign of respect.
Foreign nationals may see this as a sign of weakness and take advantage. By and large, it is also the same trait that allows them to integrate with different cultures.
After six months, with everything working out well in the Philippines, another challenge came up. In essence, a new regulation in Australia means the MiniMovers have to pay more for a call center service they had been using for two decades. Once again, Mike found himself treading on the 'thin line.'
"I made a decision that we would start training out Filipinos to sell MiniMovers on the phone," he said. "We were very nervous about it, but it was economics that was forcing us to do something."
Putting Filipinos on the phone to talk to prospective Australian clients seems like a risky proposition.
Indeed, not many Filipinos are even familiar with all the regions of the country, let alone a foreign country. Because of that, the logical conclusion is that putting them on telemarketing appears to be an exercise in futility.
Once again, circumstances forced Mike to outsource a part of his operation to the Philippines. As incredible as it may sound, it turned out to be one of the best business decisions he ever made.
3. Scaling new heights
Once the telesales operation in the Philippines started, Mike was able to compare the metrics from both sides. Using the same sales methodology, he saw how the Filipinos were out-converting the Australian call center. In a sense, it is the ability to produce results that led to the booming BPO industry.
For an offshore operation to become a success, three things have to fall into place.
3.1. Filipinos by nature are resilient and used to adversities. Hence, they can conquer hindrances posed by cultural differences.
3.2. Culturally, the influence of Asian and Western foreign nations is heavy. While Filipinos retain much of their traditions and customs, they are also more open-minded in accepting international culture. As such, adapting and circumventing cultural barriers is almost second nature.
3.3. Finally, no matter how talented or skilled a workforce is, training is needed. Instead of merely transferring the processes, Mike also adapted. As he gains more understanding of the Filipinos, he was also able to adjust their system into ways that his offshore workers can understand and execute. In essence, he was able to put them in a position to perform at a high level.
From the time that he started an operation in the Philippines to adding voice calls, the decisions were mostly influenced by cost-cutting as a means to sustain the company. Seeing how it has worked out beautifully, it was time to scale new heights. At last, Mike took yet another step that is in line with the true nature of outsourcing, and that is to scale up his business.
While maintaining the first operation in which the structured process was the same as they have always done it, Mike started another sales operation using a new system.
In the second group, his key people were proactive and had taken the initiative of what the company was doing. Because of that, they outperformed the first team. Furthermore, in his words, "The management on the side of the Filipino team are now driving future productivity gains and changes from within from here."
4. Speeding to new frontiers
A business often has a humble beginning by offering its products or services to a local area. From there, it can branch out to cover an entire city or province, and then the whole country. Perhaps that is the end of the journey for some, but a whole world of opportunities exists for others.
Opening new frontiers is a big move for any company. However, through the expertise and the inherent unique traits that Filipinos have to offer, it is not far-fetch to think that such expansion is possible. For instance, one of the biggest markets worldwide is the economic powerhouse United States. No other nation on earth comes close to being an American than the Philippines. In essence, businesses that seek to penetrate the American market should utilize Filipino offshore workers.
Regardless, it does not matter where businesses and its market are; the time zone differential does not matter. "Not only is working 24/7 shifts socially acceptable, but it is also super affordable," Derek said. "It is almost maybe the same in Australia, but in the UK, you could not drag someone into work over a 24-hour shift."

Filipinos and phenomenal business growth
The phenomenal growth of MiniMovers was not an accident. Although outsourcing to the Philippines started as a desperate move to cut costs, it eventually paved the way for the company to become the biggest mover in Australia.
What new companies need to understand, though, is that the move to the Philippines may be a viable option, but there is more to it than merely starting an operation. For that reason, Outsource Accelerator is offering its expert consultancy services on getting started and connected with the BPO industry of the Philippines.
From the outside looking in, a few things that come to mind is the issue of safety and security blown out of proportion by the media or the beautiful beaches spread all over the archipelago of over seven thousand islands. It is not until one sets foot in the country that the best traits of Filipinos are seen and experienced that often captivates the hearts of visitors.
Filipino offshore workers have not only captured the hearts of businesses, but they have also become the driving force behind success and growth.
For Mike, it means that he could use his offshore operation to expand his business to other countries. Moreover, being the entrepreneur that he is, he could also start new ventures made possible by tapping into the highly-skilled Filipino workforce.
His move to the Philippines may be one of necessity, but it also led to the discovery of a gold mine. After bringing a small group of Australians to the country and showing them the fantastic opportunities that await them, it led to the establishment of Mike's Business Tours in which he trains prospective clients offshoring solutions and working with Filipinos.
For more insight, listen in to the podcast conversation between Derek Gallimore and Mike O'Hagan.
References:
https://www.outsourceaccelerator.com/podcast/episode84/
https://minimovers.com.au/
http://www.mikesbusinesstours.com/