Flexible work hours: 5 ways it improves productivity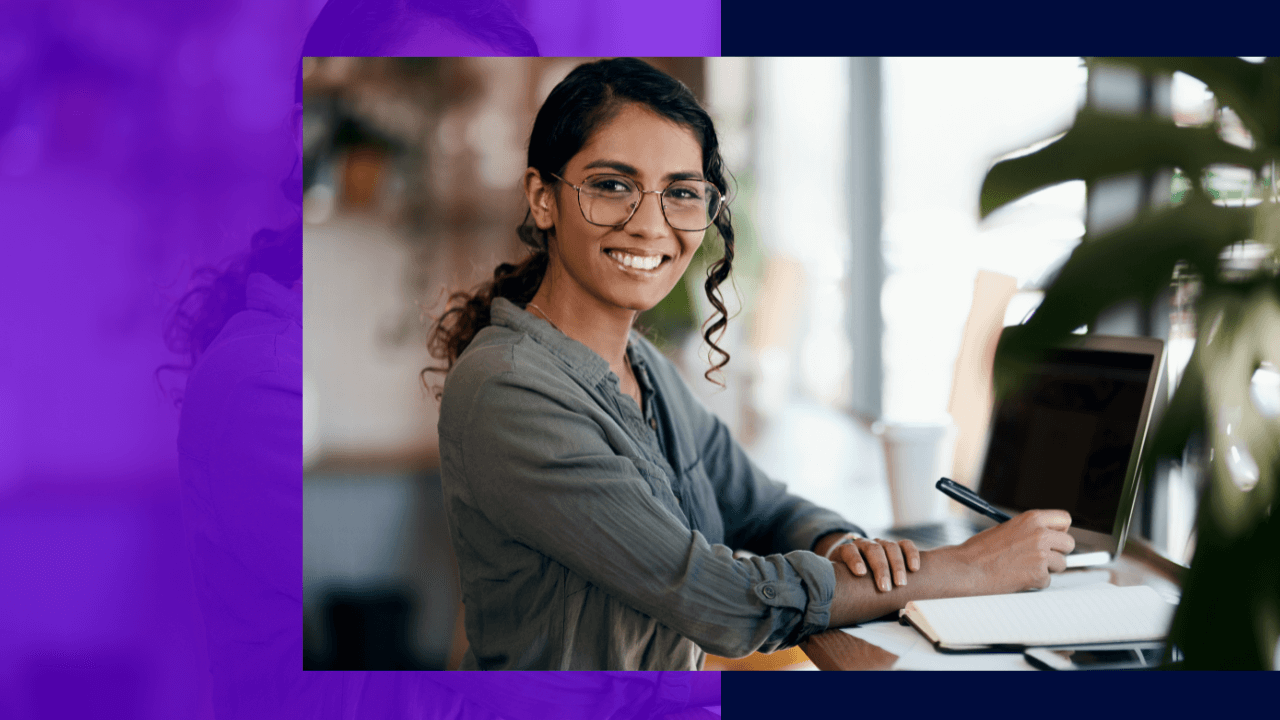 Many firms today provide workers with flexible work hours to assist them in better managing their personal and professional life. Employees can negotiate a less rigorous working arrangement to improve their overall value to their firm.
Additionally, technological improvements allow individuals to access critical information from anywhere, so employees are no longer required to work in an office to be effective. 
If your company and employees are dealing with long commutes, clashing schedules, and low productivity, perhaps, it's time to consider the advantages of a flexible working arrangement.
But first, understanding what flexible hours is might help you decide if this schedule is right for you, your company, and your workers. 
This article defines flexible work hours, how they differ by sector, and the ways it improves productivity.
Flexible work hours defined
Flexible work hours is also known as flextime or a flexible work schedule. Employers may establish various work schedules to fulfill the demands of their customers. And employees can choose when to work outside the typical work schedule. 
Employees with flexible work hours might start their job earlier or later than the initially scheduled time.
Flexible work hours vary depending on the job's requirements, how the company functions within its sector, and the employee's specific preferences or demands.
An employee, for instance, can schedule their workday from 8 a.m. to 4 p.m., 11 a.m. to 7 p.m., or 10 a.m. to 6 p.m. or any other convenient time.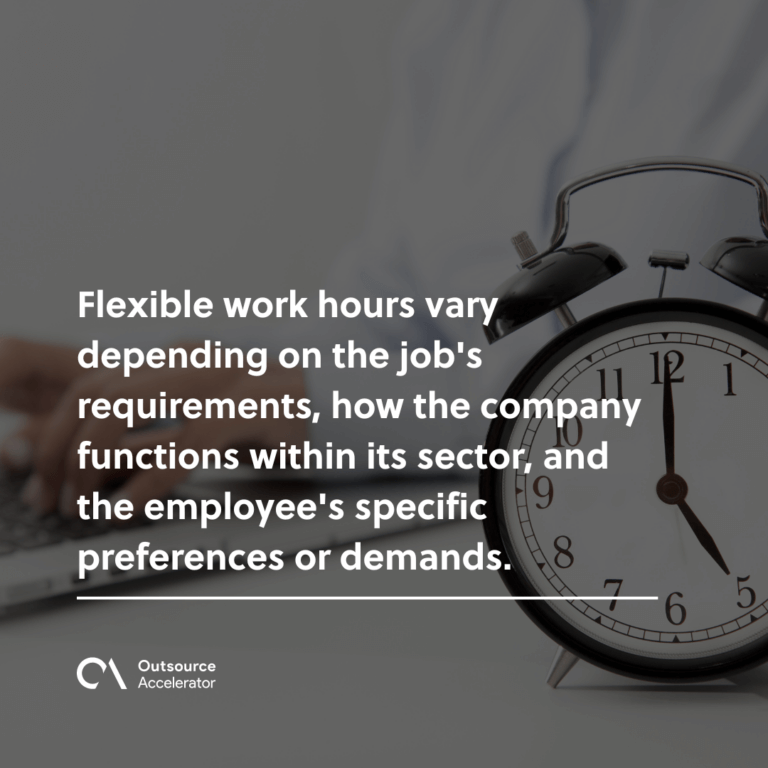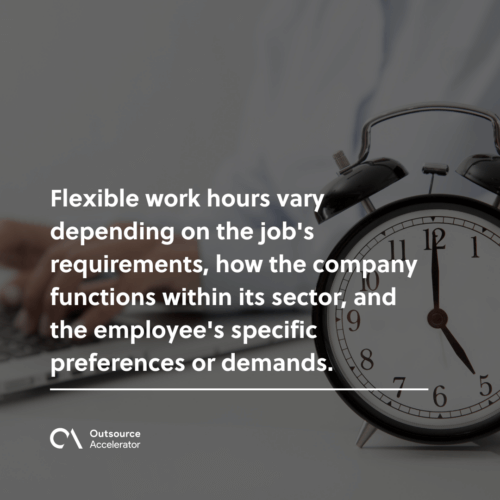 How do flexible work hours vary per industry?
Some businesses permit flexible work schedules, while others only permit flexible work arrangements during regular business hours.
Several industries now implement flexible hours depending on the nature of the company and its unique requirements.
For instance, in the BPO industry, flexible work hours are frequently determined by the sales volume made during the company's operational hours. Employees in this field might coordinate or bargain with co-workers on their specific schedules to meet the company's operating hours.
In contrast, technical firms with the following job roles may give employees more flexible work hours if they execute their assignments on time:
Graphic designer

Project manager

Information technology

Web designer
Flexible work hours arrangements
Here we have the types of flexible working arrangements: 
Different types of flexible work hours
Compressed flexible work hours

Employees typically work four 10-hour days during a shortened workweek. This gives employees an extra day off to improve their

work-life balance

.

For example, workers can take Sunday, Monday, and Tuesday off or any combination of three days that best matches their requirements or preferences.

Daily flexible work hours

Workers can start and conclude their shifts early with a daily flexible schedule.

For instance, workers can start late or take additional time over their lunch break to compensate for the lost time. 

Customized flexible work hours

This is also known as flextime. It allows employees to adjust their working hours within a workday. They can work only

when

they feel they are most productive.
Source: Time Doctor
Keep in mind that these flexible work hours arrangements are subject to approval between the employer and employee. It may change depending on the workload 
5 ways flexible work hours improve productivity
Here are the five ways flexible work hours can improve your business and employees' overall productivity:
1. Greater work-life balance
Employees with flexible work hours have greater control over their workday. 
In other words, having the privilege to work flexible hours allows employees to create a schedule compatible with their personal life or family demands.
It allows workers to do the following during their free time:
Doctor visits

Child-care

House chores

Rest

Do exercises

More time to cook good meals

Grocery and shopping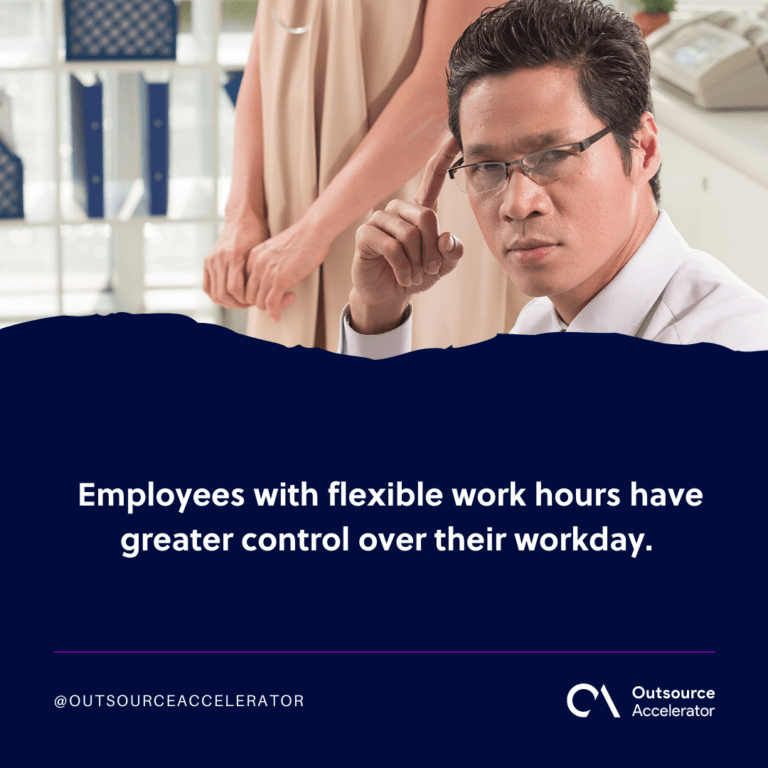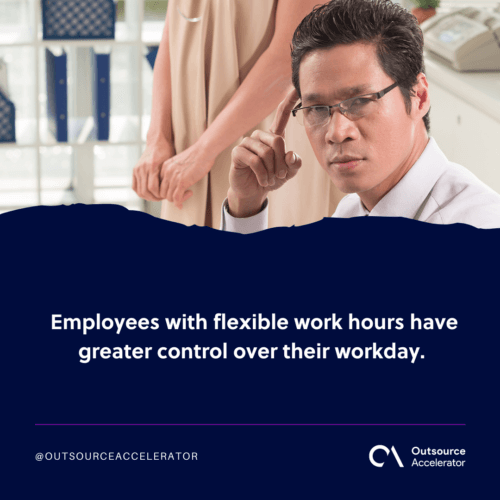 2. Better job satisfaction
Choosing your flexible work hours might make you feel more in control. Being in control makes your employees feel more inspired and respected at work. It may also result in higher job satisfaction — leading to lower employee turnover.

3. Produce better results
When companies do not provide the benefit of flexible work arrangements, job quality may suffer because workers begin to perform poorly.
An organization offering employees flexible work hours leads to higher-quality outputs. The latest statistics reported by Gitnux state that after establishing a flexible work-hour policy, 85% of organizations claim an improvement in their overall productivity.
4. Increased retention 
Workers are more likely to remain around for the long term, even during difficult times. This is because of the job satisfaction that flexible work arrangements provide.
5. Improved work culture
Flexible work hours establish overall employee morale and engagement in the workplace.
Providing workers with a better work-life balance encourages them to be happier and more satisfied in their personal lives while increasing their appreciation for their work.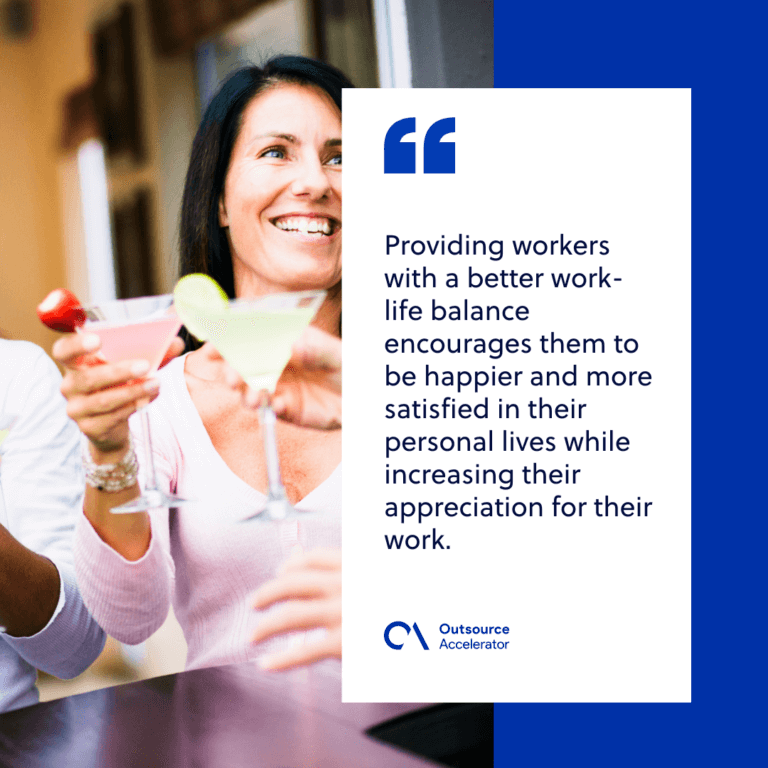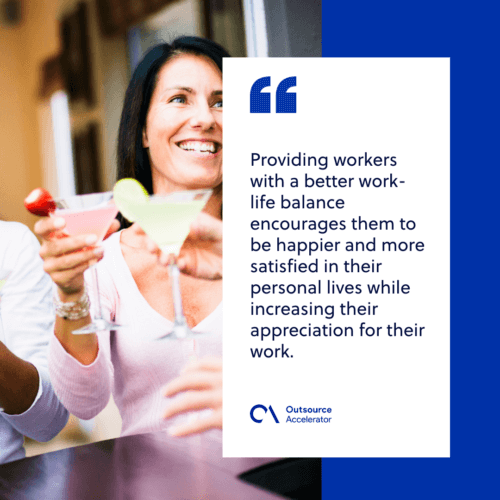 Flexible work hours: Drives employee and business growth
A flexible work schedule promotes job stability and expands the potential for employee autonomy. It is also an employee-friendly company approach that can drive business growth and retain great employees. 
Further, if you want to create a pleasant working experience for your employees, this may be the best time to establish a flexible working arrangement in your organization.