Where to find skilled staff for your business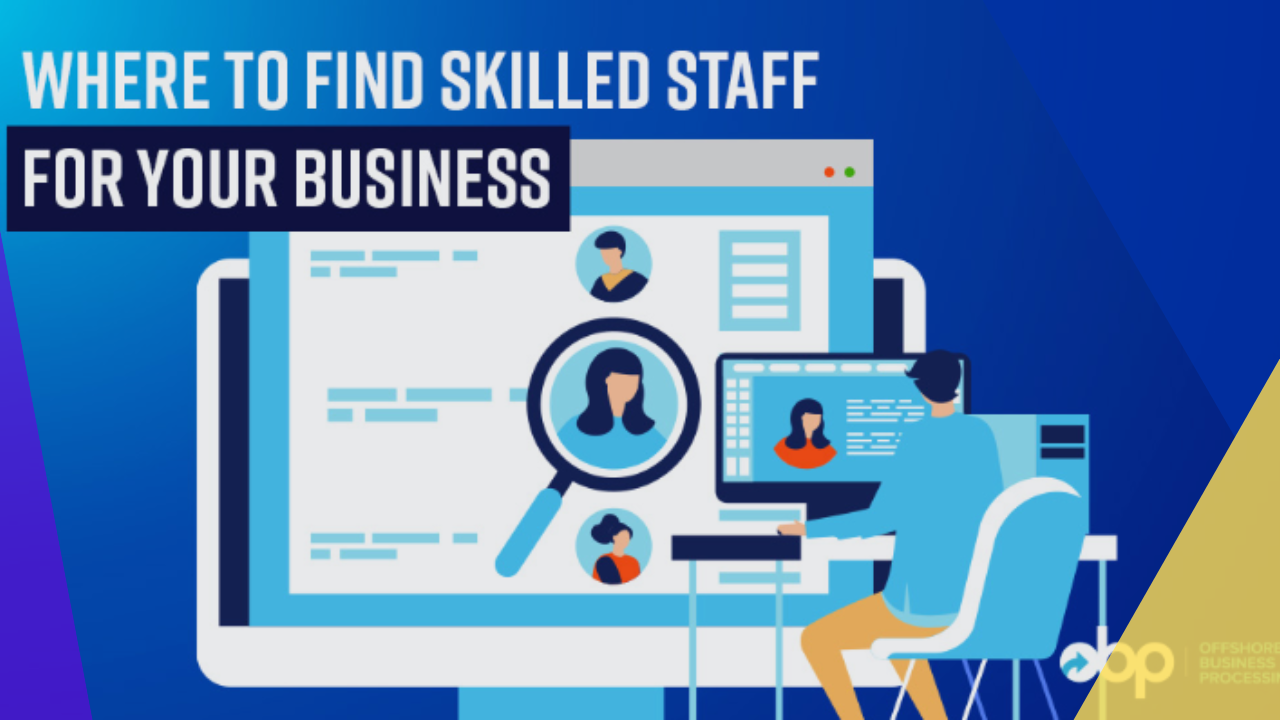 This article is a submission by Offshore Business Processing (OBP). OBP is a recognized industry leader in Australian offshore services and business solutions, providing outstanding, reliable service to clients worldwide.
Whether your business is still in its budding phase or has already bloomed into an established company, expansion will always be one of the ultimate goals.
Growth in the number of clients requires the same growth for the business's workforce, but scouting for talented, outstanding professionals to join your team can be a bit of a challenge due to different factors.
With low turnouts in the job market, increase in overhead costs, and other labor problems, offshoring appears to be a viable solution not just to keep the business afloat but also to outshine other competitors.
This poses the question of where global companies should look for highly skilled staff.
Advantages of offshoring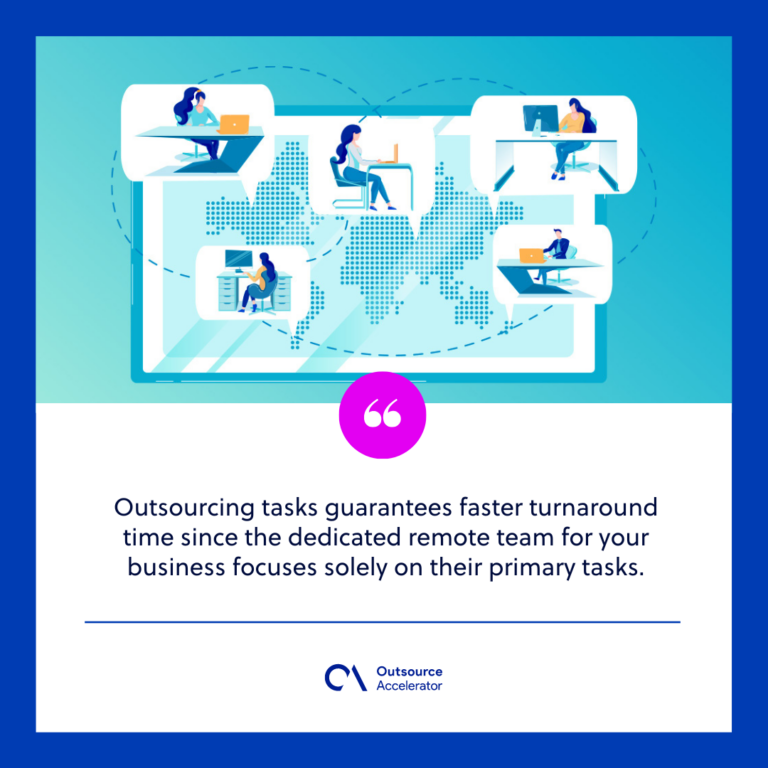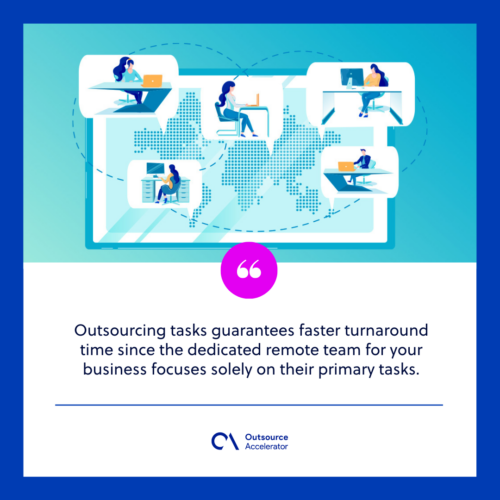 Outsourcing certain business processes and tasks equate to a myriad of benefits, some of them being lower labor costs, increase in staff productivity, and reduced overhead expenses.
Cutting down labor costs by up to 80% is possible by analyzing the business and identifying its pain points. Fully understanding the business's process and goals helps create a tailored system model that, when integrated, improves the operation's efficiency – saving time and money.
A streamlined workflow entails increased staff productivity. Outsourcing tasks guarantees faster turnaround time since the dedicated remote team for your business focuses solely on their primary tasks.
Running a business can get expensive, especially with business costs. Other than labor costs, expenses such as rent, utilities, maintenance, and the like are to be taken care of.
However, these overhead expenses can be reduced when a business opts to offshore.
Now that we've discussed some of the benefits of outsourcing, you might be wondering where to find your ideal offshore team.
This article aims to provide insight into why outsourcing in the Philippines is the right way to go.
Why the Philippines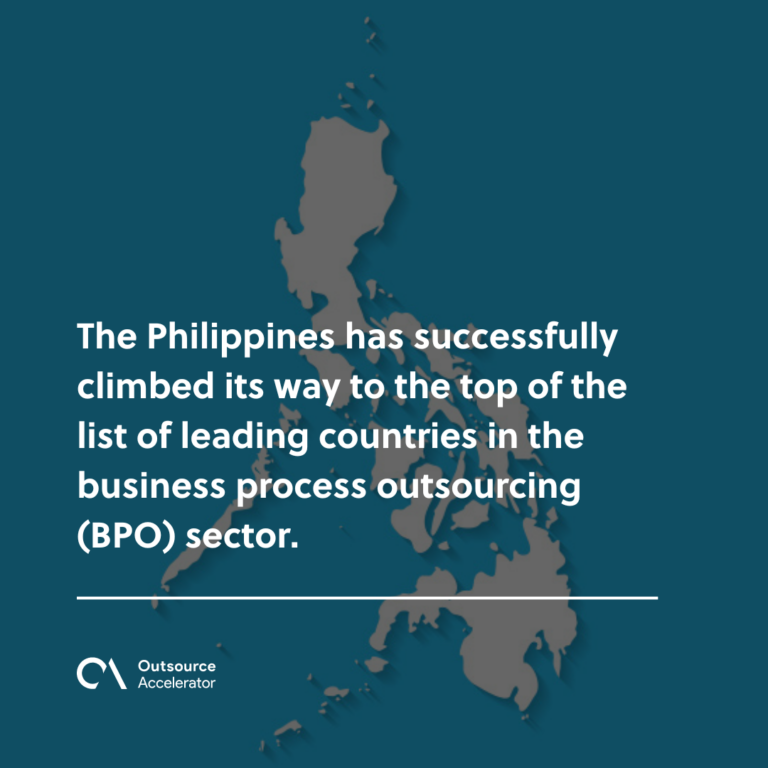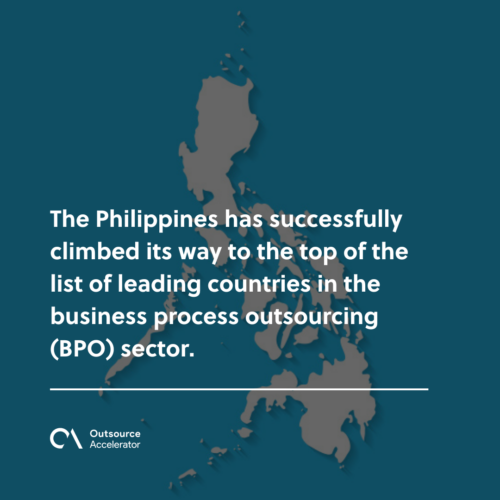 The Philippines has successfully climbed its way to the top of the list of leading countries in the business process outsourcing (BPO) sector. Many global companies consider the Philippines as a top choice for offshoring.
Filipinos are known for their hospitality, diligence, and positive outlook on life. They are responsive to industry demands and know how to adapt to any situation and environment.
Their ability to adjust easily is deeply rooted in their history. Because of western influence, conformity is second nature to them.
According to the EF English Proficiency Index, the Philippines has a high English proficiency score of 60.33. The Philippines ranks third in Asia, following Singapore and Malaysia, and ranks 13th out of 72 countries.
Moreover, Filipinos are technologically proficient and highly confident in their computer skills. The country ranks third out of 12 markets surveyed, after India and Indonesia, in terms of the ability to succeed in a modern, digital landscape.
In terms of cultural compatibility and work ethics, Filipinos are hardworking, adaptable, and respectful. They attend to their clients as quickly as possible, given their service-oriented nature.
Filipinos are also globally competitive and can meet, if not exceed, clients' expectations.
Where to find your dream team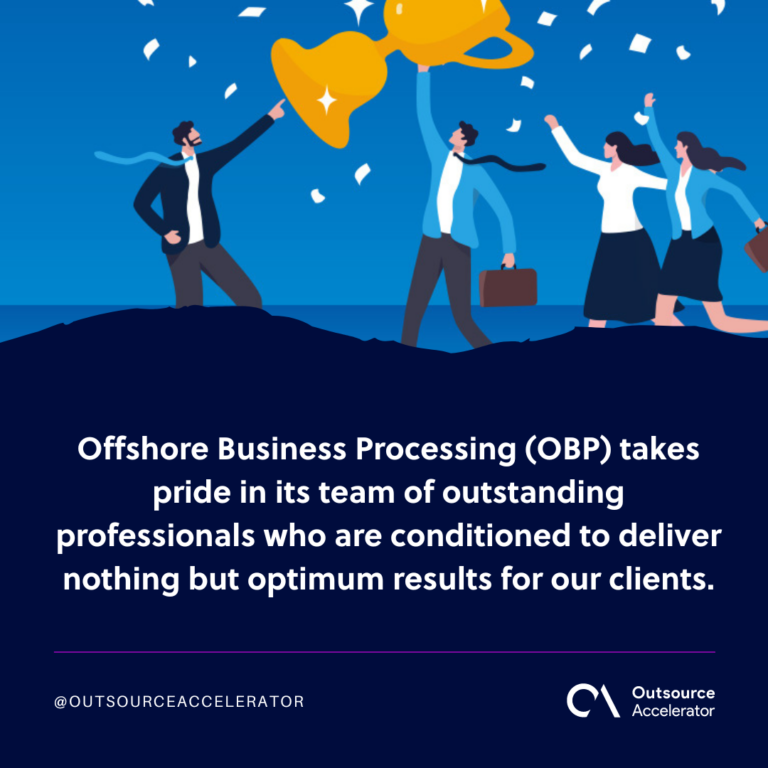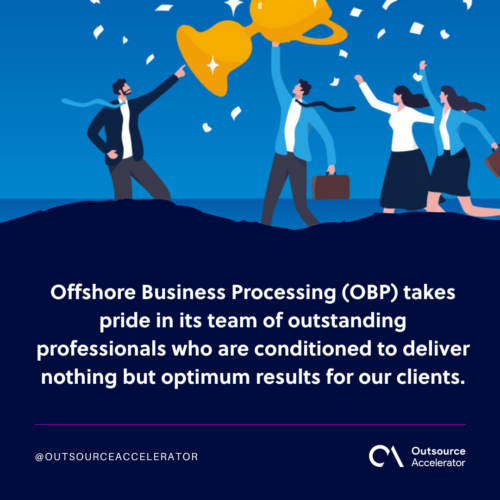 Offshore Business Processing (OBP) takes pride in its team of outstanding professionals who are conditioned to deliver nothing but optimum results for our clients. We provide intensive training to our experts to equip them with the right knowledge to achieve their goals and enable clients' business success.
If you are looking into offshoring some of your business processes, contact us and we'll discuss with you the best way to optimize your operations.