Unveiling false advertising and its impact on consumers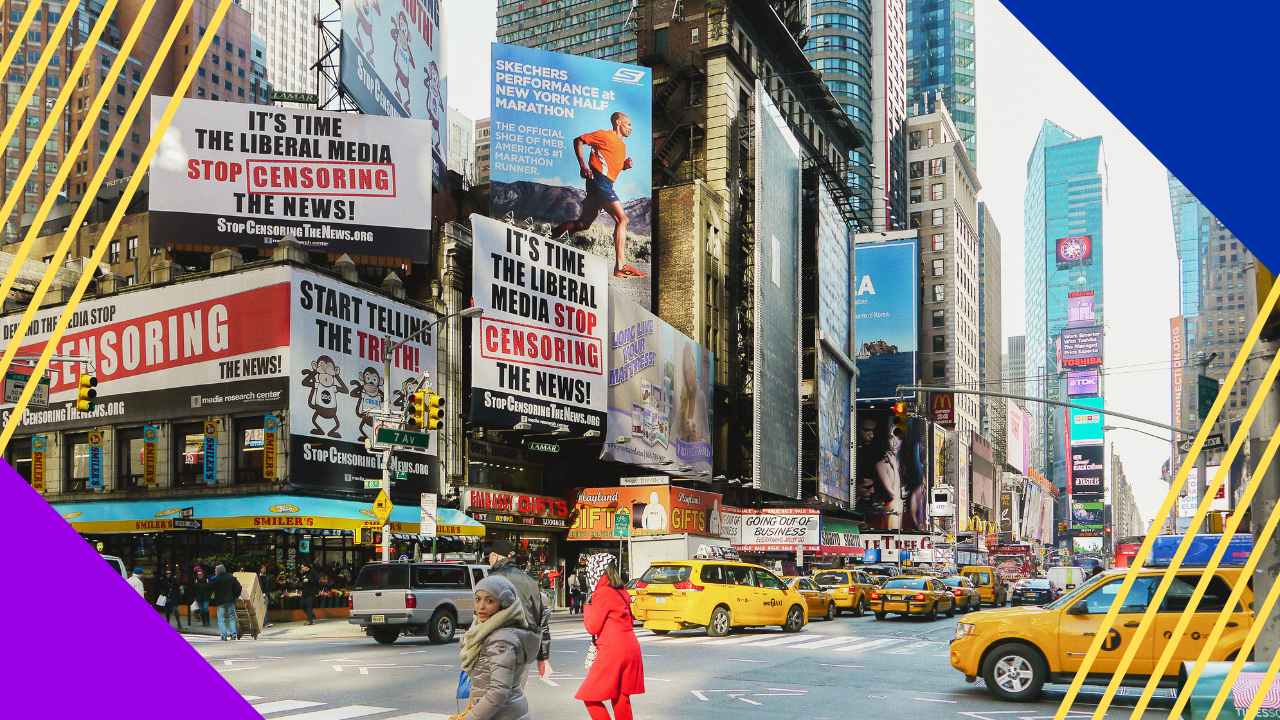 Businesses in highly competitive marketplaces may feel pressured to outperform their competitors and gain consumers by whatever means necessary. This might be the initial driving factor for the emergence of false advertising.
Enterprises might gain a short-term advantage by misrepresenting products or making exaggerated promises to entice customers to pick their brands over rivals. The second probable cause for deceptive advertising is the desire for financial gain.
From a psychological view, firms engaging in this unethical promotion strategy generate a sense of superiority by providing an idealized picture of a product or service.
A lack of stringent regulations may also intensify the rise of deceptive advertising. The legal structure may be insufficient in certain areas to prevent unethical marketing activities.
In this article, let's define what constitutes false advertising. We'll cover its types and the impacts of misleading product claims to consumers. 
Defining false advertising
False advertising is the practice of promoting items or services in deceptive ways, causing customers to make purchases based on false or inaccurate information.
It entails misleading claims about a product's characteristics, advantages, or efficacy to increase sales or obtain a competitive advantage.
One example of false advertising is a beauty product that says it will immediately eliminate lines and make your skin look younger.
The ad shows pictures of people before using the product, showing how much better they look after using it. 
But the "before" and "after" photos shown in ads are either highly edited or show models who have had expert makeup and lighting done to make them look better.
In this case, the false promotion makes people think the product has amazing anti-aging benefits. This leads them to spend their money on a product that doesn't do what it says it will do. 
False advertising plays on the wishes and aspirations of people, manipulating their emotions and influencing their purchasing decisions.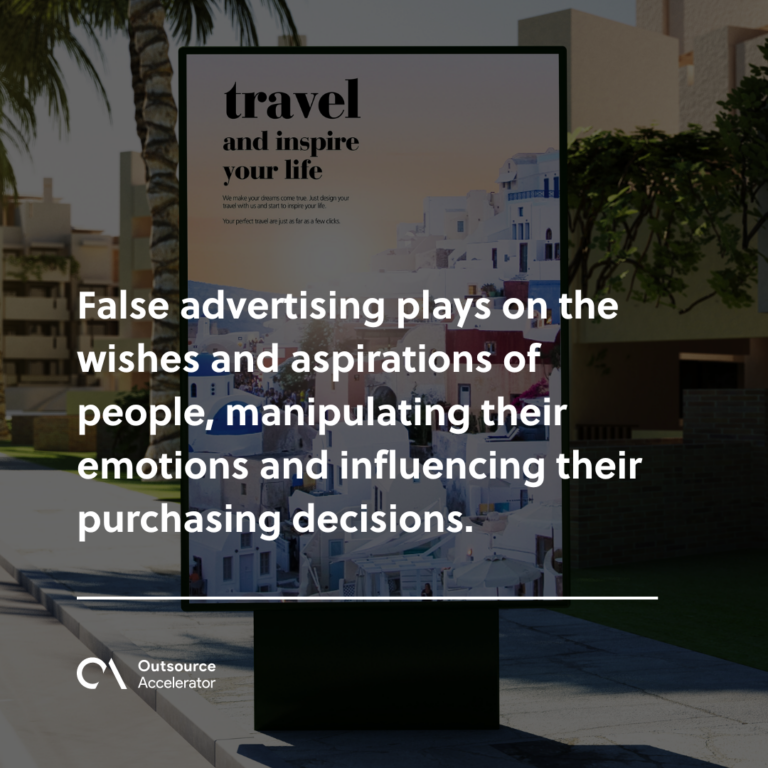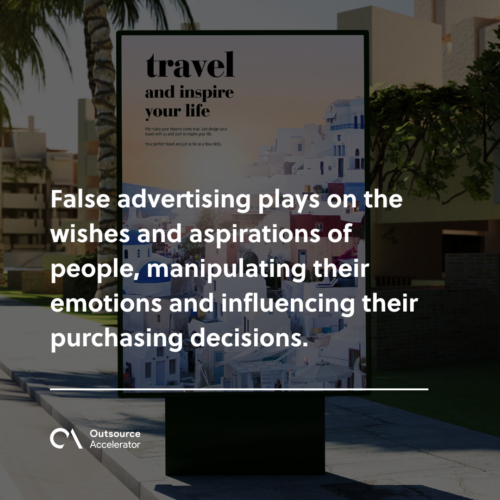 Importance of addressing false advertising
Regulatory organizations must address false advertising to prevent more customers from making ill-informed purchase decisions that may not meet their requirements or expectations.
It also retains customer trust in the marketplace and builds digital trust amongst loyal consumers. This maintains the advertising industry's overall integrity.
Further, it promotes fair competition among firms by prohibiting unethical methods that give false advertising an unfair edge. 
4 types of false advertising
You must understand the types of false advertising to familiarize yourself and know what you're getting into when interacting with certain products.
Here are the four common types of false advertising:
Misleading claims
Misleading claims are those that promote products or services by providing incorrect or exaggerated facts.
When buyers discover that the promoted goods do not live up to their promises, such deceptive statements can lead to disappointment.
False testimonials
False testimonials happen when businesses make up good evaluations or endorsements to give the impression that their products are of high quality or that their customers are satisfied.
These endorsements intend to deceive customers into thinking a product is well-respected or efficient, influencing their buying decisions based on incorrect information.
Hidden fees or charges
Some companies use false advertising to hide additional costs or fees related to their goods or services. Enterprises may offer a lesser price only to include additional fees when you check out.
Deceitful businesses may trick consumers into paying more than intended—weakening trust and harming the connection between customers and enterprises.
Bait-and-switch tactics
Bait-and-switch tactics entail advertising a product or service at a low price to entice clients but then trying to sell them a different, generally more costly, product.
This deceitful strategy involves luring clients with low-cost items and shifting their attention to a more expensive option.
Impact of false advertising on consumers
False advertising can have far-reaching consequences for consumers. Here are the negative effects of deceptive advertising to customers:
Influence on consumer decision-making
When false advertising distorts the decision-making process, customers may feel pressured to choose products or services that may not meet their expectations. This can result in wasted money and time spent on unsatisfactory purchases.
Psychological effects
False advertising may have a detrimental psychological impact on customers. Customers may feel angry, betrayed, or disappointed when they discover they have been misled or tricked.
This can weaken customers' faith in the individual brand and the advertising industry, making them more wary.
Financial consequences
False advertising can lead to financial losses for consumers. Customers who purchase products based on misleading claims or hidden fees may spend more than their budget.
They may receive products that do not deliver its promised benefits. These financial repercussions can cause frustration and create a financial burden for consumers.
Health and safety risks
In some circumstances, deceptive advertising can endanger customers' health and safety.
False advertising in healthcare can lead to people taking inadequate or potentially hazardous therapies.
For instance, customers may be at risk if a product claims to be safe yet includes hazardous components or fails to exceed safety requirements.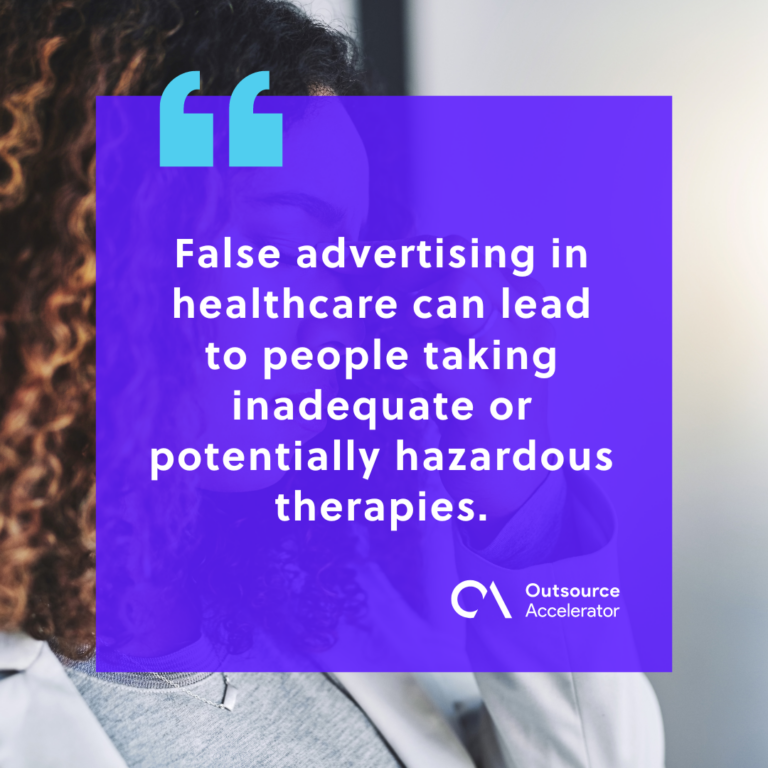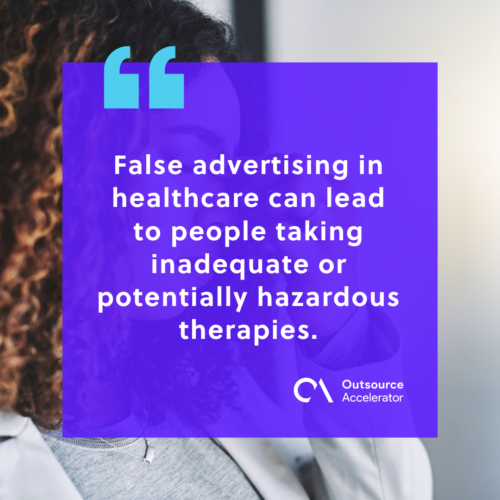 Combat false advertising through consumer education
Consumer awareness and customer education are critical for combating deceptive advertising and empowering patrons to make educated decisions.
Consumers may acquire a more cautious attitude to analyzing commercials by enhancing consumer knowledge of deceptive advertising methods.
Good businesses and anti-false advertising organizations should also begin to foster media literacy and spread reliable information.
Further, regulatory organizations and consumer protection agencies should impose strong laws and penalties for deceptive advertising to prevent product dishonesty.