10 enterprise content management systems for modern business needs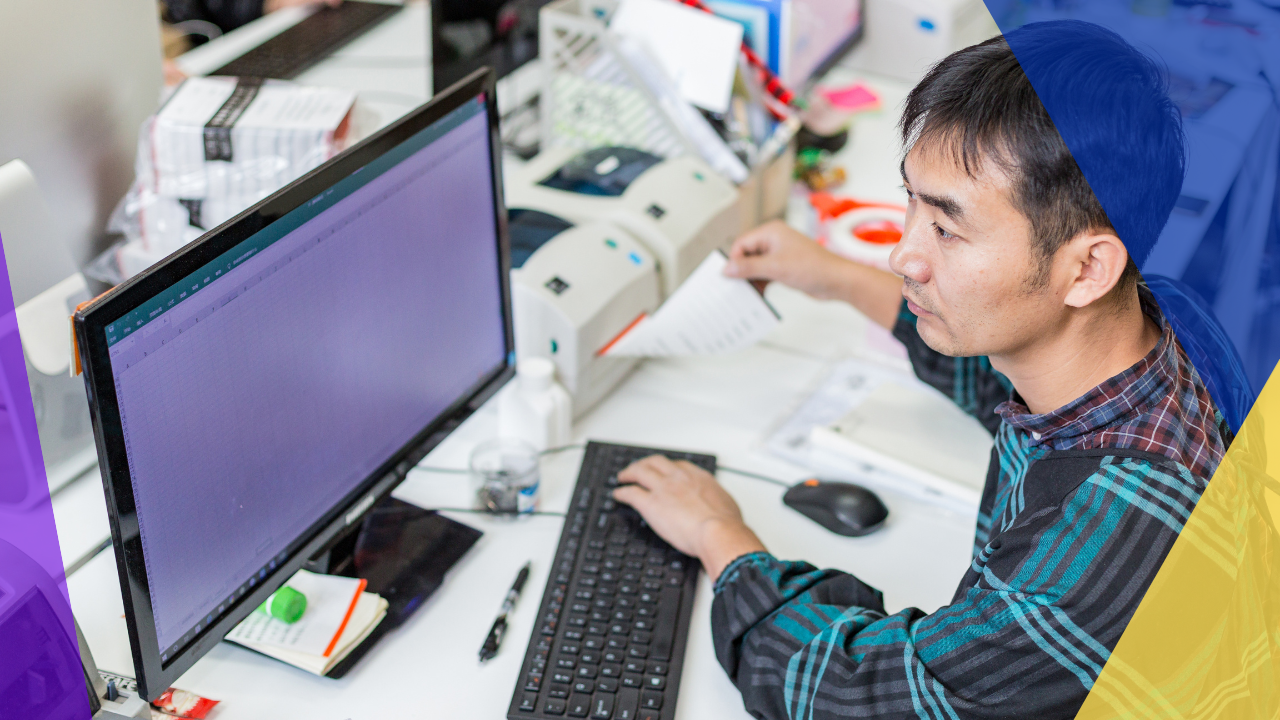 In today's digital era, managing and organizing large volumes of content is crucial for the success of modern businesses.
Enterprise content management (ECM) systems provide comprehensive solutions for efficiently storing, managing, and delivering content within an organization.
With numerous ECM systems available in the market, it's essential to identify the ones that align with your business requirements. 
For starters, we have listed ten enterprise content management systems that can cater to your modern business needs.
10 enterprise content management systems today
What is an enterprise content management (ECM) system?
An enterprise content management (ECM) system is a software platform that facilitates an organization's digital content creation, management, storage, and distribution.
These tools provide a centralized repository for structured and unstructured data for the team's perusal. It houses raw and processed documents, images, videos, and other types of content.
ECM systems offer robust functionalities to support a firm's content needs. This includes document capture, version control, metadata management, search capabilities, workflow automation, and third-party integration.
How enterprise content management systems benefit modern businesses
Basically, enterprise content management systems allow teams to access information needed to make business decisions easily and collaborate in real-time.
It goes the same with most collaboration tools in the market, where processes and workflows are better streamlined.
Apart from this, ECM systems provide various benefits, such as the following.
Centralized source of information
Through enterprise content management systems, firms can structure information and centralize them.
Their platform's integrated features can even prevent duplication and discrepancies in verification by allowing files to be stored once.
Employees can easily search for and retrieve relevant information, eliminating time-consuming searches through physical or digital file cabinets.
Enhanced security and compliance
ECM systems ensure that confidential information remains protected from unauthorized access, ensuring compliance with industry standards and data privacy regulations.
Modern businesses deal with sensitive information and must comply with various regulations. ECM systems provide robust security measures and eliminate processes that expose companies to non-compliance risks.
These features include access controls, encryption, audit trails, and data loss prevention
Guarantee business continuity
Enterprise content management systems can ensure business continuity during interruptions and disasters.
With version control and document-sharing capabilities, ECM systems allow multiple users to work on the same document simultaneously. At the same time, these tools provide backups, archives, and recovery options through cloud storage.
Key features to look for in enterprise content management systems
An ideal enterprise content management system comprises five elements: capture, manage, store, preserve, and deliver. 
To explain further, here are the features to look for in ECM systems.
Capture
ECM systems capture various content types and formats. They support documents, images, emails, and multimedia files in their raw forms.
Some ECM systems even have advanced scanning and optical character recognition (OCR) functionalities to automate the capture process.
Manage
Robust management features enable organizing and categorizing content effectively. Look for features like metadata management, tagging, and customizable taxonomies to ensure content is appropriately classified and easily retrievable.
Store
Reliable storage capabilities are essential for securely storing and archiving content.
ECM systems should offer scalable storage options according to business needs. Some features to look for are cloud integration, data replication, and disaster recovery mechanisms to safeguard content from loss or corruption.
Preserve
Preservation features ensure the long-term integrity and accessibility of content. Look for ECM systems that support records management, retention policies, and legal hold functionalities to comply with regulatory requirements and preserve historical information.
Deliver
Efficient delivery mechanisms allow users to access content seamlessly. Look for ECM systems that offer robust search functionalities, customizable interfaces, and integration capabilities with other business applications and portals.
10 enterprise content management systems for your business
Hyland is a robust enterprise content management system offering comprehensive features to help clients make smarter and faster business decisions.
With Hyland's suite of content management platforms, businesses can effectively capture, organize, and secure content. It provides advanced search capabilities, version control, and tools for seamless collaboration.
Hyland also offers automation features that help streamline repetitive tasks, saving time and increasing productivity.
Furthermore, their tools' scalability and customization options suit businesses of all sizes. They provide integrated solutions in various industries, such as healthcare, retail, and education.
Box is a cloud-based content management platform enabling businesses to store, manage, and share content securely.
The platform offers a suite of collaboration, security, and process workflow management features so teams can collaborate on projects and share files seamlessly. It also integrates with third-party applications if firms need continuity and compatibility with their current tools.
With its user-friendly interface and intuitive file organization, Box is popular for businesses seeking an intuitive ECM solution.
Laserfiche is a comprehensive enterprise content management system empowering companies to transform the way they work.
For one, it offers intelligent document capture capabilities to digitize and store physical documents efficiently. It provides powerful workflow automation tools so teams can automate repetitive tasks and streamline operations.
Laserfiche also offers intelligent analytics and reporting features, giving businesses valuable insights into their content and processes. It is well-suited for the healthcare, government, and financial services industries.
M-Files is a metadata-driven enterprise content management system that simplifies document management and improves information access.
With M-Files, teams can organize their content based on metadata attributes for easier search and retrieval. It promises efficiency in capturing and delivering the right information at the right time while ensuring compliance.
The platform also offers version control for documents. This guarantees that users always have access to the latest version of a document.
Its integration capabilities with other business applications further enhance productivity and streamline workflows.
M-Files is ideal for businesses prioritizing efficient content organization and quick access to information.
Microsoft 365 is a comprehensive suite of cloud-based applications that includes SharePoint – an intelligent enterprise content management system.
SharePoint offers various features for document management, collaboration, and communication on different devices. Their mobile app synchronizes with their desktop platform so users can keep up with their work.
Teams can create their own sites, share documents, and collaborate in real-time using SharePoint's intuitive interface. It integrates seamlessly with other Microsoft tools, such as Word, Excel, and Outlook, enabling users to work with familiar applications.
The platform also provides robust security controls, compliance features, and customizable workflows. These features make it a trusted choice for companies heavily relying on Microsoft technologies.
Storyblok is a modern headless content management system designed for developers and content creators. It allows businesses to create content and experiences faster and without limits.
Storyblok separates the content creation and presentation layers for better content management. It offers a visual editor, customizable components, and rich APIs, empowering developers to build engaging digital experiences.
With Storyblok, businesses can deliver personalized content, optimize SEO, and track user interactions. It is used by more than 160,000 developers and marketers worldwide.
Oracle WebCenter Content is an enterprise-grade ECM system that offers comprehensive document management, records management, and web content management capabilities.
It also provides a repository for storing and organizing content for easy access and retrieval.
Oracle WebCenter Content offers advanced search capabilities, version control, and metadata management for digital asset management. This makes it easier for users to locate and manage their documents.
It also provides tools for collaboration, allowing teams to work together on projects efficiently.
With scalability, security features, and integration options, the platform is a reliable solution for firms with complex content management requirements.
OpenText is a versatile enterprise content management platform that offers various solutions to manage and govern content effectively.
It provides features for document management, workflow automation, collaboration, and archiving.
OpenText allows businesses to capture, store, and secure their content through the cloud. The tool provides a holistic approach to managing their content, from capture to its full lifecycle and archiving.
It also offers integration capabilities with other enterprise applications, enabling seamless information exchange.
OpenText's extensibility and scalability make it suitable for businesses of all sizes and industries looking to support their content management needs.
IBM CloudPak is an AI-powered enterprise content management system that combines document management, content analytics, and intelligent workflows.
It leverages AI to automate content-related tasks and extract insights from unstructured data.
IBM CloudPak offers powerful search capabilities, content classification, and natural language processing to uncover meaningful information from their content repositories.
It also provides customizable workflows for automating and streamlining business processes.
With its advanced AI capabilities, IBM CloudPak is an excellent choice for businesses looking to harness the power of AI in their content management strategies.
Sanity is a modern and flexible headless CMS that offers a user-friendly platform for creating and managing content. It provides a structured content model and allows businesses to treat their content as actionable and scalable data.
With Sanity, developers can build custom front-end experiences using their preferred frameworks. Content editors can create and update content easily using Sanity's intuitive interface.
It offers real-time collaboration, version control, and content localization features. Sanity best suits businesses with multilingual content needs.