Create winning campaigns through email marketing strategies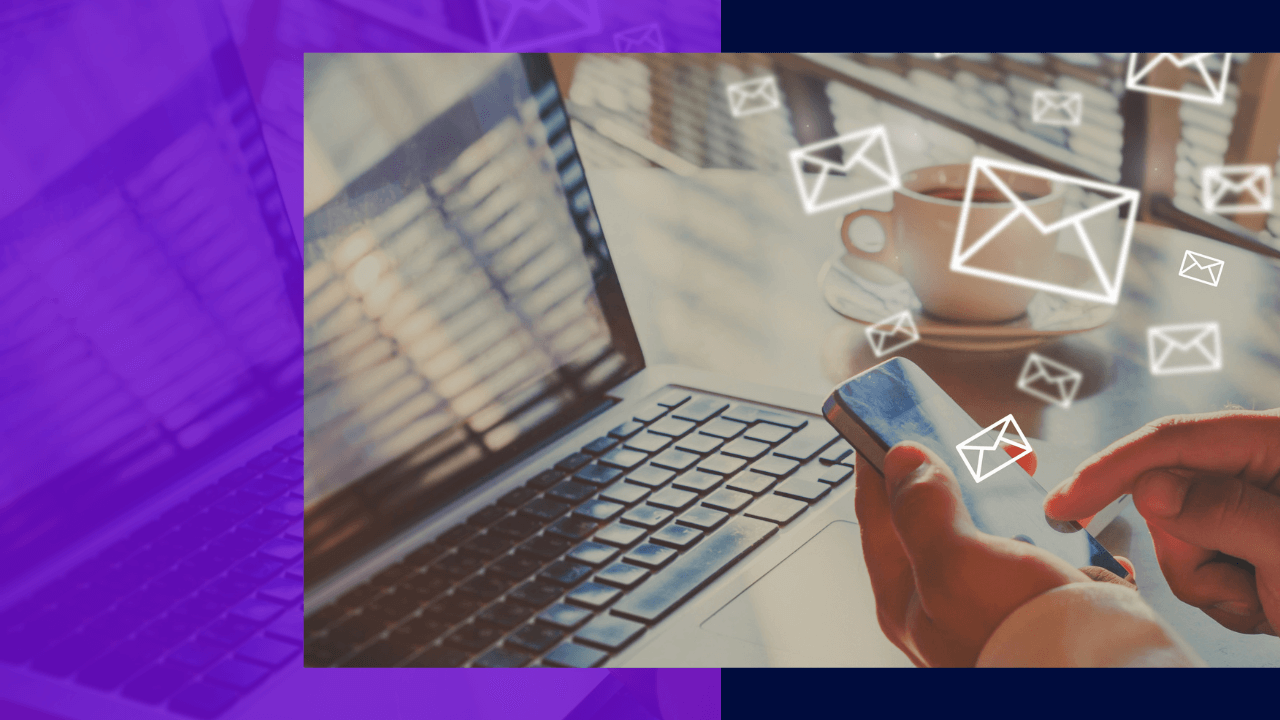 Before email was born, marketers used traditional mail to distribute ads through catalogs, flyers, and promotional letters. Then Gary Thuerk sent an email blast to 400 people in 1978 to promote his company's computers, which resulted in $13 in sales.
While it was considered the very first spam message, it also marked the day when email marketing was born. 
Email marketing as a marketing strategy
Known as an old form of digital marketing, email marketing refers to using email in marketing campaigns. It aims to advertise a brand or a company's products and services and to reward repeat business from customers.
Through email marketing, people who receive these promotional messages can be informed about new products, deals, and other services.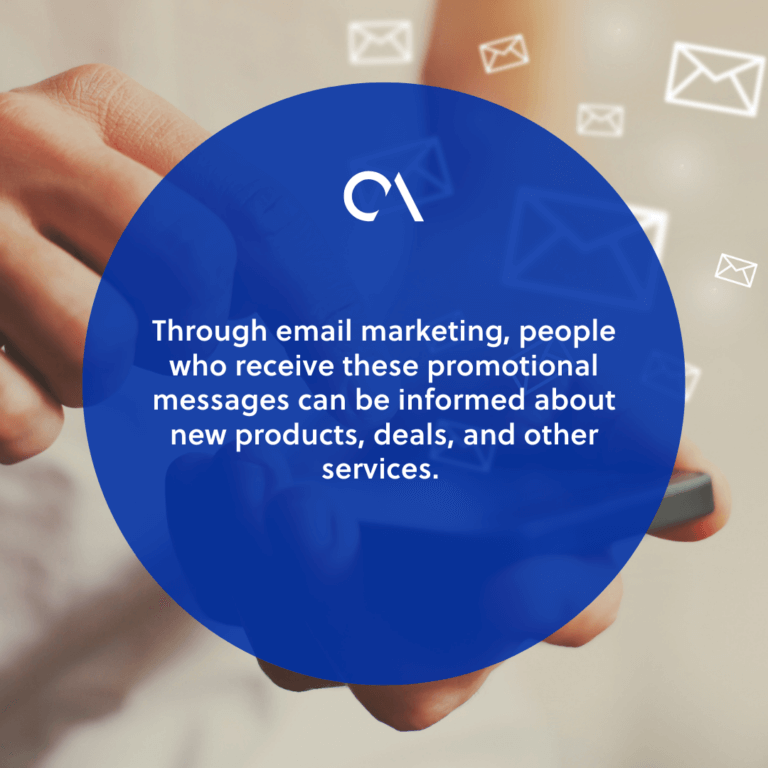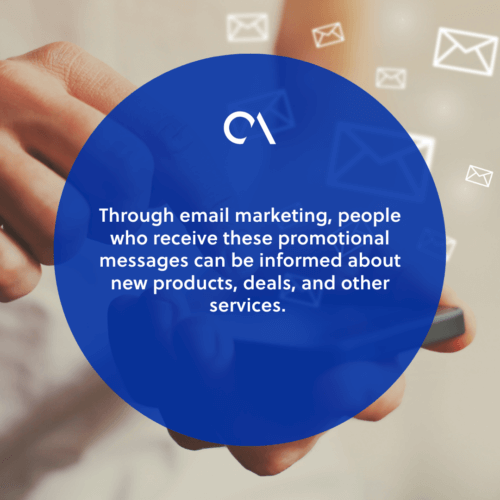 An email marketing strategy should be in any marketing strategy. Email campaigns are the most inexpensive way to advertise goods, interact with clients, and achieve business objectives.
With an estimated number of 4.6 billion email users across the globe by 2025, there is no doubt that it indeed performs better than other digital marketing strategies like content marketing, SEO, and PPC.
Types of email marketing 
Not all email marketing is created equal—it comes in a wide range of varieties. Each has a different function and takes a different strategy to interact with the audience. Here are some of the most common types of email marketing that businesses often use.
Email newsletters
Email newsletters are pretty popular and showcase a brand's new products and services. They could also contain articles, blogs, and client testimonials. It usually has a "call to action," encouraging the reader to take action for a particular content.
Although most email newsletters are often used to promote a brand's products and services, it is not meant to sell. These emails aim to build customer loyalty by providing them with content that adds value.
Acquisition emails
Acquisition email marketing is the strategy of sending email campaigns to expand the customer base. This includes sending emails to potential customers interested in a product or service and who would like to get emails about it. 
Each subsequent email in the campaign brings the prospect one step close to conversion as it moves along. Hence it is not as easy as just buying an email list and distributing product information.
The success of acquisition emails is usually determined by a couple of factors—a carefully curated email marketing list and a compelling email marketing collateral. 
Retention emails
In retention emails, existing customers are contacted via email to remind them to keep using a product. There are different types of retention emails, but they are all intended to explain the benefits of the product or service and maintain the brand loyalty of the existing customers. 
Customers may have subscribed to the service, made a previous purchase, or browsed the brand's website. Retention emails are sent to remind these customers of their interactions with the brand and express appreciation for them regardless of their actions. 
Promotional emails
A promotional email's primary focus is to inform potential customers about the brand's product or service. Some examples of promotional emails include coupons or other discounts, access to premium content, or admission to an event.
The ultimate goal of this strategy is to convert potential customers by guiding them through the sales funnel.
Depending on the business, the conversion form will vary, but the most typical conversion is the purchase of a good or service. A whitepaper download or signup might be considered additional conversions.
The recipient might feel pressured to act immediately because the email campaign promotion might only be available for a limited period.
Creating a winning email marketing strategy
With billions of emails sent daily, it is only natural to think about how a brand can stand out from the crowd. Here is how to create a winning email marketing strategy.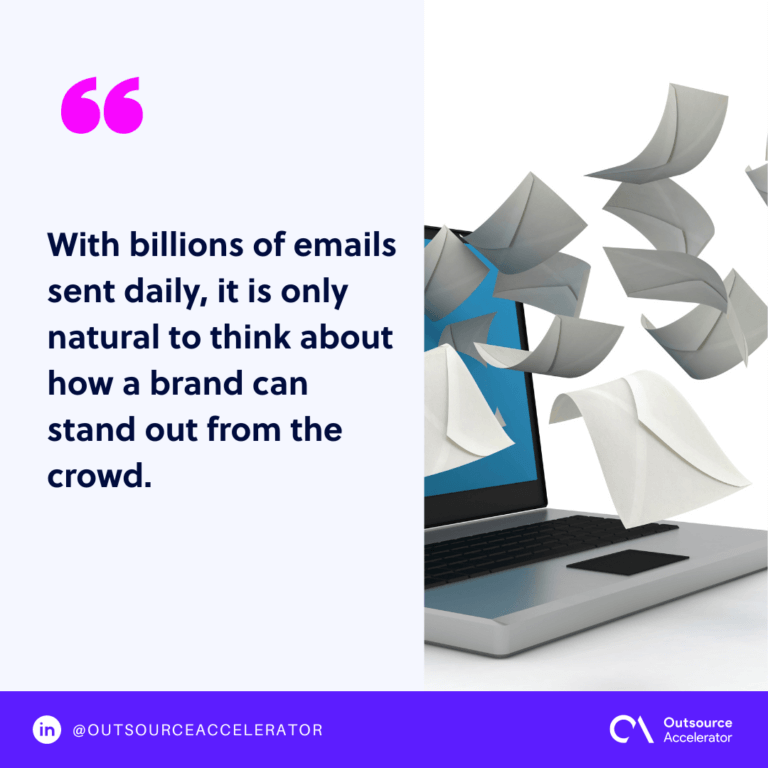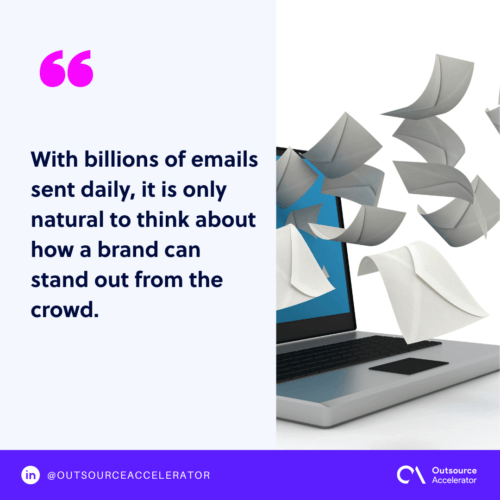 Here are some email marketing tips to create a winning strategy:
Design your emails
A successful email marketing campaign is incomplete without a robust design.
While sending an email in plain text is effective, an HTML email will more effectively entice the recipient to click the Call To Action (CTA) button.
Use a snappy email signature
Emails look more professional with a signature—it helps establish credibility, engage the audience and give subscribers a sense of the brand's individuality. 
When creating an email signature, keep in mind three things: make it simple, reflect the branding, and include the necessary links. 
Segment audience
Subscribers have different readiness levels to convert; hence segmenting them based on their interests and distinctive qualities is a good idea. This ensures delivering the right message to the right people. Identify the key segments and send them the relevant campaigns.
Customize content
Through email marketing personalization, businesses can target audiences with email campaigns based on their most recent product purchases, demographics, and other information.
To provide a more personal experience, customize the content to their needs and make offers that align with their interests.
Conversions and sales would increase simply by connecting, interacting, and nurturing connections with the audience.
Use a short and catchy subject line
The recipients' open rates depend on the subject lines. The more personal subject lines, the higher the chances of the email getting opened and read.
This makes the subject lines essential to the success of an email marketing campaign. In creating a subject line, make sure it contains six to ten words that create a sense of urgency. 
Optimizing email marketing strategies for the mobile age
The number of smartphone users worldwide in 2023 is estimated to be 6.92 billion. This translates to 86.29% of the world's population owning a smartphone.  
Mobile devices have become the primary means of consuming online content. This is particularly true with email marketing, as more than half of all smartphone owners check their email while on the go.
The shift toward mobile has led to a host of new challenges for email marketing campaigns, but it also presents opportunities for businesses to better engage with their target audience.
Fortunately, you can optimize an effective email marketing strategy for the mobile age in several ways. 
Below are three ways to improve your mobile email marketing campaigns:
Use responsive design templates

Make sure your emails are readable on small screens

Optimize for mobile browsers
If you're not optimizing your email marketing efforts for mobile yet, you're missing out on a major opportunity to grow your business.
The best email marketing campaign strategy
There isn't a foolproof strategy for effecting marketing campaigns, but integrating the fundamentals and enhanced efforts is an excellent place to start. The types of email marketing strategies discussed provide ideas for developing a successful campaign. 
Finding the best strategy for a brand will increase its conversions and sales. This is the perfect opportunity to take advantage of targeted emails in a subscriber list.