Driving employee performance using HR analytics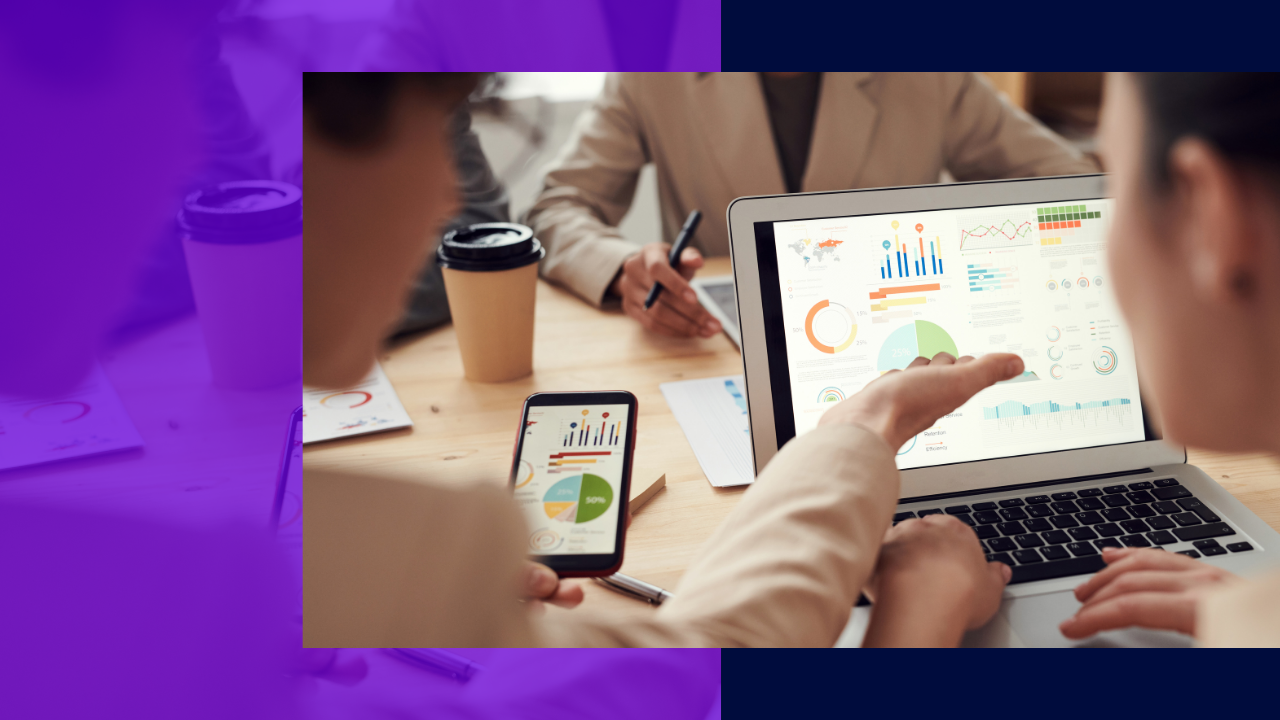 The use of HR analytics is growing rapidly as businesses look to gain an edge over their competitors. By taking better advantage of employee data, HR analytics can help identify factors that influence employee engagement, productivity, and turnover.
This, in turn, can help businesses improve their performance by ensuring they have the right people in the right roles and by reducing costs associated with lost productivity and turnover.
What is HR analytics? 
HR analytics is the process of gathering and analyzing data to help improve decision-making in human resources, which includes organizational policies and procedures.
It can be used to identify trends and patterns in employee behavior. This information can then be utilized to improve recruitment and retention strategies and develop better processes.
By understanding what drives employee behavior, businesses can develop targeted interventions that improve outcomes.
It improves organizational performance in many ways — including increased profitability and reduced costs — and can also identify patterns in recruiting, hiring, and terminating.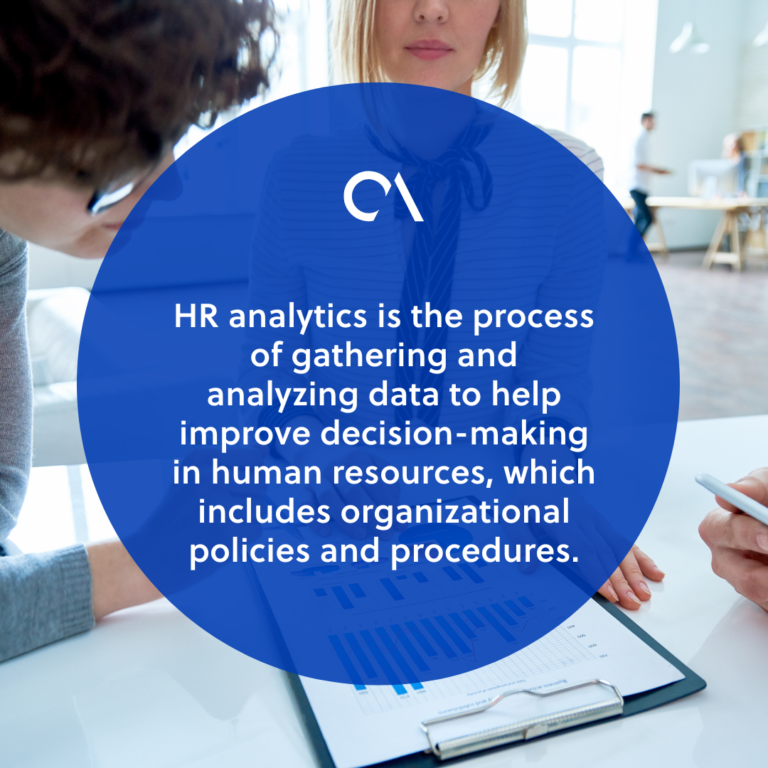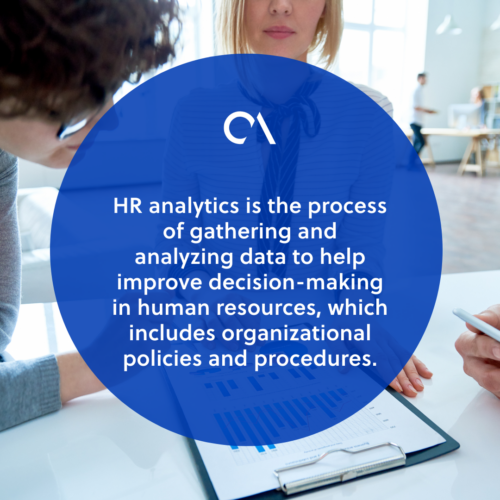 Which HR metrics should you analyze? 
Employers need to track certain metrics to gauge the effectiveness of their HR department. By analyzing HR metrics, they can determine if they are meeting their goals and identify areas that need improvement.
Some of the most important HR metrics to track include the following:
Employee turnover rate
Recruitment costs
The time it takes to fill a position
Employee engagement
Employee satisfaction rates
By analyzing these metrics, employers can get a better understanding of how well their workforce is performing and whether they are happy with their jobs.
3 types of HR analytics
Here are the three most common types of HR analytics:
Predictive analytics
Predictive HR analytics uses historical data, statistical algorithms, and combined machine learning and HR analytics strategy to forecast future HR trends and business outcomes.
Organizations can make informed decisions regarding workforce planning, talent acquisition, and employee performance by analyzing patterns in data.
This type of analytics helps HR professionals anticipate challenges and opportunities, enabling them to take proactive measures to address them.
Workforce analytics
Workforce analytics, also known as talent analytics, focuses on understanding and optimizing various aspects of the workforce. It involves analyzing employee demographics, skills, performance, and engagement data.
Workforce analytics can provide insights into productivity, employee satisfaction, team dynamics, and training needs in the hiring process.
By harnessing these insights, organizations can make data-driven decisions to enhance employee experiences and drive overall organizational success.
Data analytics
HR data analytics encompasses a broader spectrum of analytical techniques to collect data necessary for processing and analyzing HR-related insights.
Data analytics empowers HR professionals to make informed decisions across various areas, such as:
Recruitment
Performance management
Compensation
Employee engagement
It is a foundation for other specialized HR analytics metrics, helping organizations leverage data to improve their HR strategies and processes.
What are the benefits of HR analytics?
HR analytics uses data mining, predictive modeling, and machine learning techniques for strategic decision-making. It is a relatively new field that has been gaining traction in recent years due to the vast amount of data that organizations now have access to.
When done right, HR analytics can provide many benefits for businesses, including the following:
Improved employee experience
The employee experience is a critical element of any company's success. Happy, engaged employees are more productive and create a better company culture.
The use of HR analytics has the potential to improve employee experience in several ways. When data is collected and analyzed in a structured way, HR professionals can gain insights that were previously unavailable.
It can help identify issues early on before they become serious. Knowing the factors contributing to employee satisfaction and engagement allows organizations to take corrective action and improve the overall employee experience.
Gain workforce insights
HR analytics tracks, shares, and analyzes performance-related data of each employee. This can be used by hiring managers to identify excellent performers in the organization.
Moreover, this enables managers to look into people who could be struggling with their workloads. Identifying key areas where the workforce is growing or shrinking lets businesses plan and address them appropriately.
Reach data-driven decisions
HR analytics can help an organization to know the following:
How well they are staffing their teams
What types of performance management are working best
Whether or not they have too much turnover
Organizations that use this data can make better hiring decisions and have clear developmental goals.
Analyzing data related to employee interactions, recruitment, training, and performance enables firms to understand better what is and isn't working. In turn, they can make more informed decisions about strengthening the organization's operations.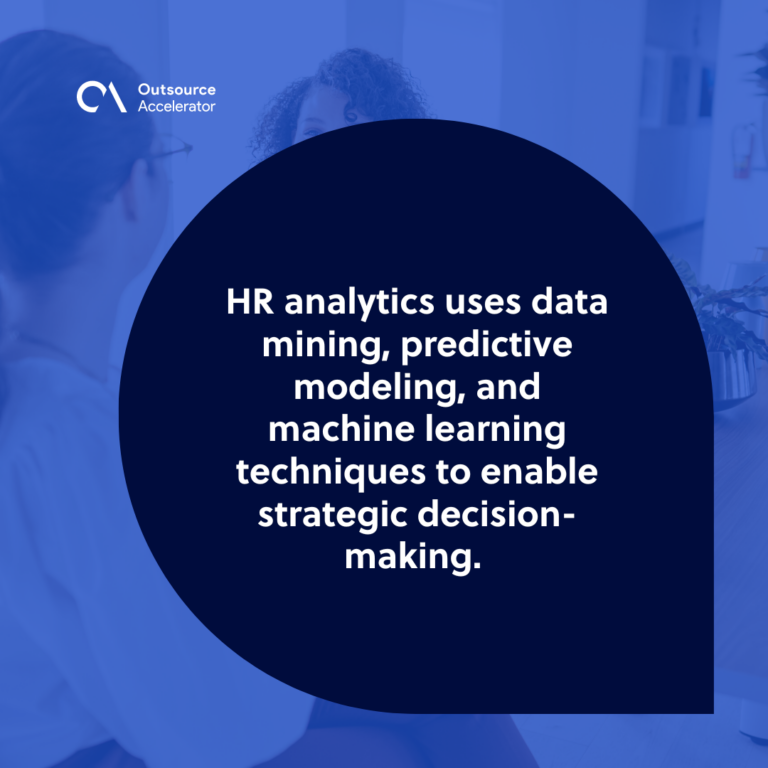 How to use HR analytics in boosting your company's performance
With the rise of HR analytics, more businesses see a better return on investment. It can be useful in various aspects of the workplace. Some of them include:
Talent acquisition
HR analytics allows companies to sort through thousands of applications and produce a shortlist of the most promising candidates.
After the first selection round is completed, you can also use HR analytics to review resumes and choose who should be invited for an interview.
Training
The real challenge of recruiting new talents is introducing them to their new roles in the company. New employees need to adapt to corporate procedures and then learn all the details about their position and the tools that they will use.
HR analytics aids in developing training courses in accordance with each employee's learning patterns. This helps employers modify training that is most productive to them and to their recruits.
Evaluation
Evaluating employee performance is one of the most important roles of human resources. HR analytics helps companies monitor and evaluate the key performance indicators of each employee.
Recruiters and managers are able to determine the potential flaws at work and offer feedback. This can save time and give a more personalized feel to their job.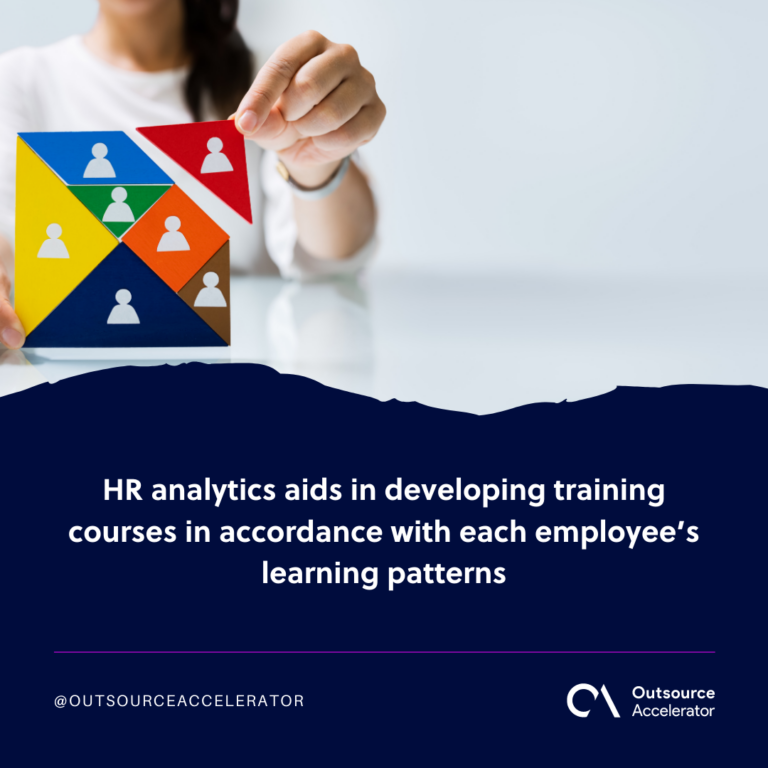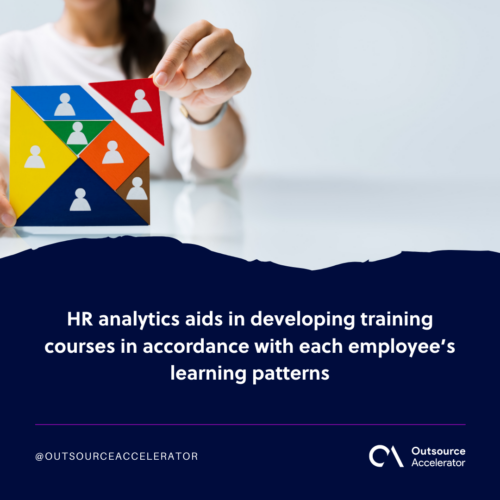 Retention
An organization cannot ensure its workforce will be with the company long-term. Retention is one of the top priorities for most companies today, especially with the Great Resignation around.
HR analytics helps point out issues such as low compensation or poor management before they spiral out of hand. This allows HR leaders to find acceptable solutions or make adjustments even before the problems occur.
Compensation
The basic factor of employee satisfaction is financial compensation. It's the first thing employees think about when looking for a job. Having a good salary helps keep them content with their job.
HR teams can now use analytics to identify the best financial model for each member of the team. It also helps the company assess what salary raises are necessary to make their workers happy and satisfied.