Importance of digital marketing for startups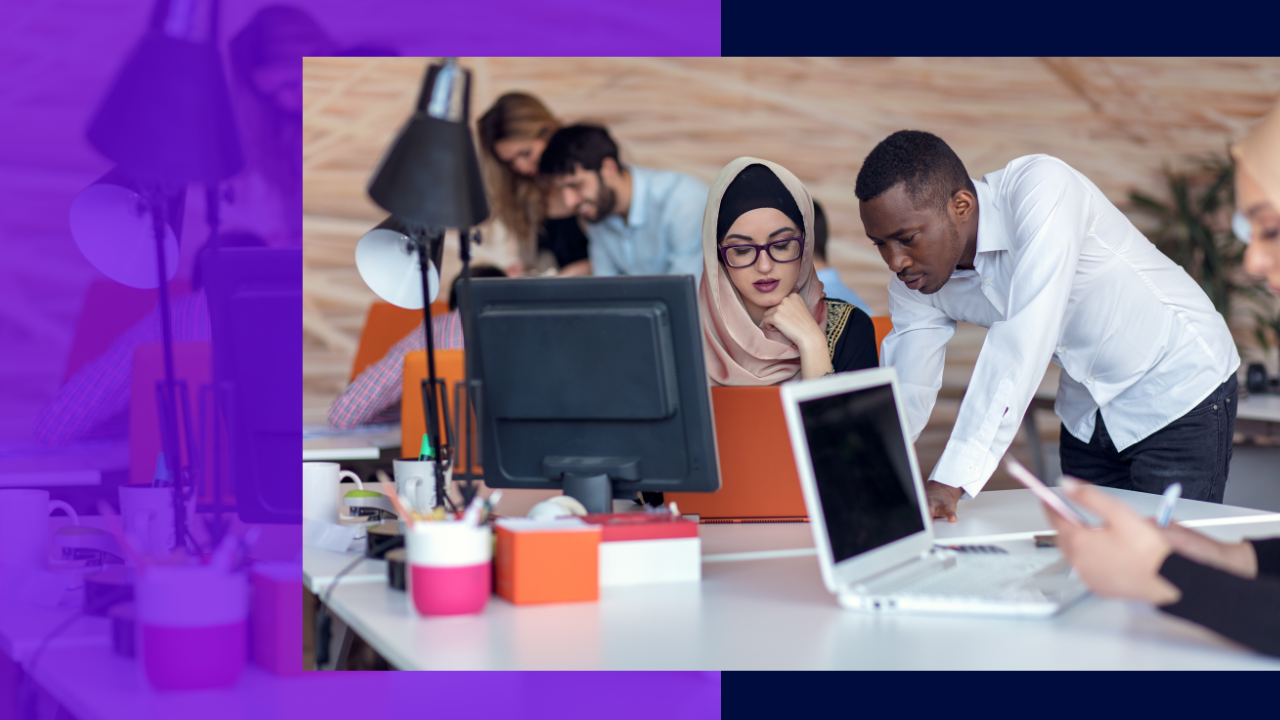 As the world shifts toward using digital platforms, it's becoming increasingly important for businesses to establish a strong online presence. 
PR Newswire reported that the global digital advertising market will reach $786.2 billion by 2026. This proves that digital marketing has become a vital tool for enterprises, especially startups.
You might wonder why digital promotion is a trusted solution. It helps establish an online presence, reach a wider audience, build brand awareness, and drive growth. 
In this article, we explore digital marketing for startups, how it benefits them, and the useful strategies they can adopt.
Defining digital marketing
Digital marketing refers to any type of online advertising or promotion. It covers strategies and techniques that leverage digital channels like search engines, social media platforms, email, and content platforms to connect with potential customers. 
Digital marketing for startups means harnessing its advantages to compete with established businesses and gain a modern edge.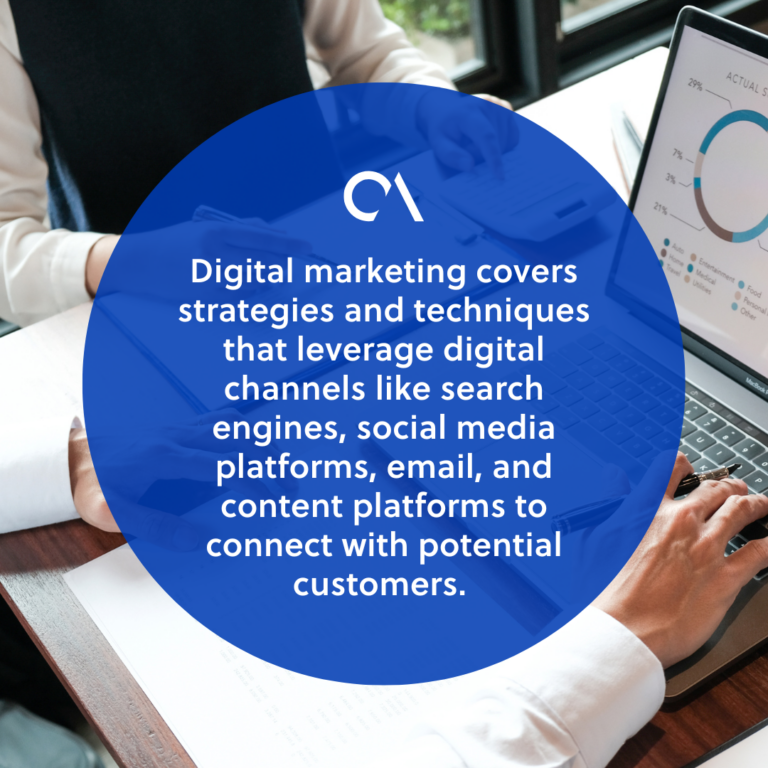 Benefits of digital marketing for startups
Digital marketing offers numerous advantages, especially for new businesses. It enables them to level the playing field and make a significant impact. 
Here's why digital marketing for startups is beneficial:

Increased brand visibility
Through targeted digital advertising efforts, startups can enhance their brand visibility and create awareness among their target audience. 
Young firms can attract more potential customers and build brand recognition by strategically optimizing their online presence.
Cost-effective reach
Unlike traditional marketing methods, digital marketing provides cost-effective ways to reach target customers. Startups can utilize online advertising platforms and targeted campaigns to reach potential customers at a fraction of the cost.
Targeted audience engagement
Digital promotion allows startups to tailor their messaging and engage with their target market on a more personal level. 
By analyzing user data and consumer behavior, startups can create highly targeted campaigns that resonate with their audience. This results in better engagement and higher conversion rates.
Measurable results
Digital marketing has the ability to measure and track marketing efforts' effectiveness accurately. 
Startups can use analytics tools to gain insights into KPIs like:
Website traffic

Conversions

Customer behavior
These series of data help facilitate data-driven decisions and optimize marketing strategies for better results.
Enhanced customer relationships
Digital advertising allows businesses to establish and nurture meaningful relationships with their customers. 
Startups can engage in two-way communication, address customer concerns, and provide personalized experiences using social media and email marketing. Therefore, it fosters long-term customer loyalty.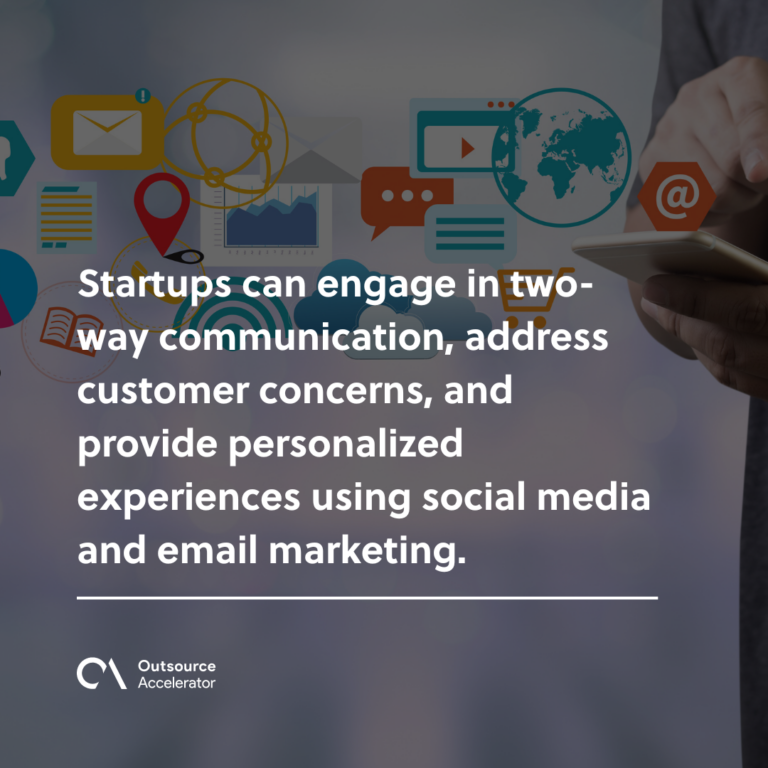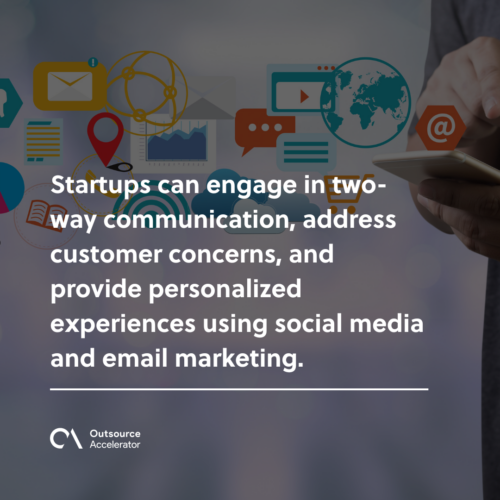 6 digital marketing strategies for startups
There are many ways to maximize the advantages of digital marketing for startups. They can implement various strategies tailored to their specific goals and target audience. 
Here are digital marketing strategies startups should consider:
1. Search engine optimization (SEO)
SEO is crucial in improving visibility in search engine results. Startups can improve their organic search rankings by:
Optimizing website content

Utilizing relevant keywords

Ensuring a user-friendly website structure
SEO helps new businesses attract organic traffic, enhance their online credibility, and increase the chances of converting visitors into customers.
2. Pay-per-click (PPC) advertising
PPC advertising displays targeted ads on search engines and other digital platforms. Startups can bid on specific keywords related to their products or services. Then, their ads appear when users search for those keywords. 
With PPC, new companies can reach potential customers at the right moment. They can pay only for actual clicks or conversions and track the performance of their campaigns to refine their strategies.
3. Content marketing
Content marketing involves creating and distributing valuable, relevant, and consistent content to attract and engage target customers. 
This method of digital marketing for startups can be done through:
Establishing thought leadership

Providing informative blog posts

Sharing engaging videos

Offering valuable resources such as e-books or guides
By delivering valuable content, newly-established businesses can build trust, drive traffic, and generate leads.

4. Social media marketing
Social media platforms let businesses connect and engage with their target audience. By developing a strong social media presence, organizations can share updates, create engaging content, and interact with their customers in real-time. 
Social media marketing enables startups to build brand awareness, foster customer loyalty, and drive website traffic through effective campaigns.
5. Email marketing
Email marketing remains an effective strategy to nurture leads, build relationships, and drive conversions. This type of online advertising can be used to send personalized and targeted messages to subscribers. 
By crafting compelling email campaigns, growing businesses can:
Deliver relevant content

Promote their products or services

Encourage customer loyalty through exclusive offers or discounts
6. Influencer marketing
Influencer marketing involves collaborating with influential individuals or personalities with a significant following in a particular niche. 
Startups can partner with relevant influencers to promote their products or services. This lets them reach a wider audience and build trust through the influencer's endorsement and credibility.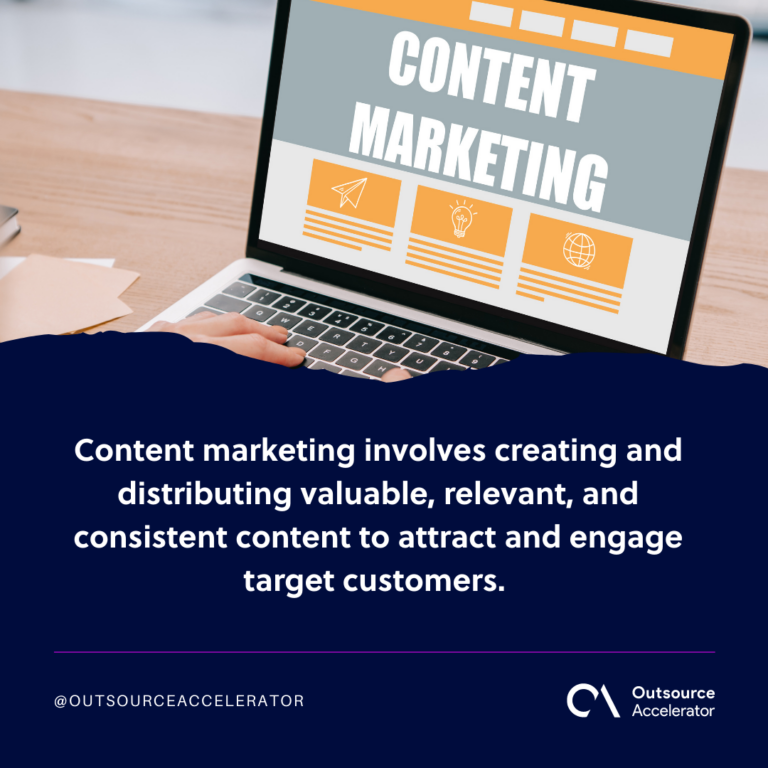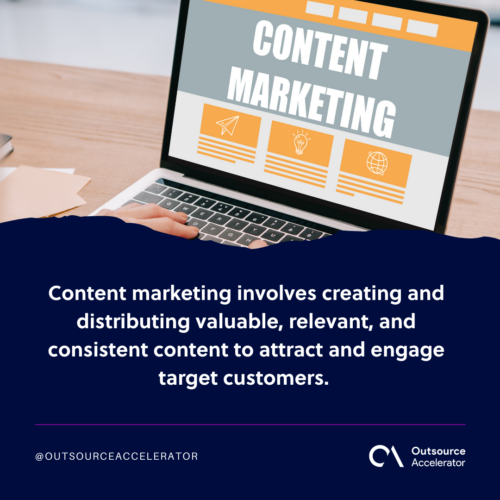 How Connext helps startups with digital marketing
Connext understands the importance of digital marketing for startups. It offers a range of digital advertising services designed to help companies to grow their business.
You can entrust your digital marketing needs with Connext, as it's one of the top BPO companies that have helped startups achieve their goals.
Connext enhances marketing teams by augmenting them with highly talented offshore professionals. Some of the online marketing roles they offer include:
Social media coordinator

Content creator

Web designer

Outreach specialist

SEO specialist

Digital marketing coordinator
Get in touch with Connext and learn more about their outsourcing services.