Here's why you should outsource your debt collection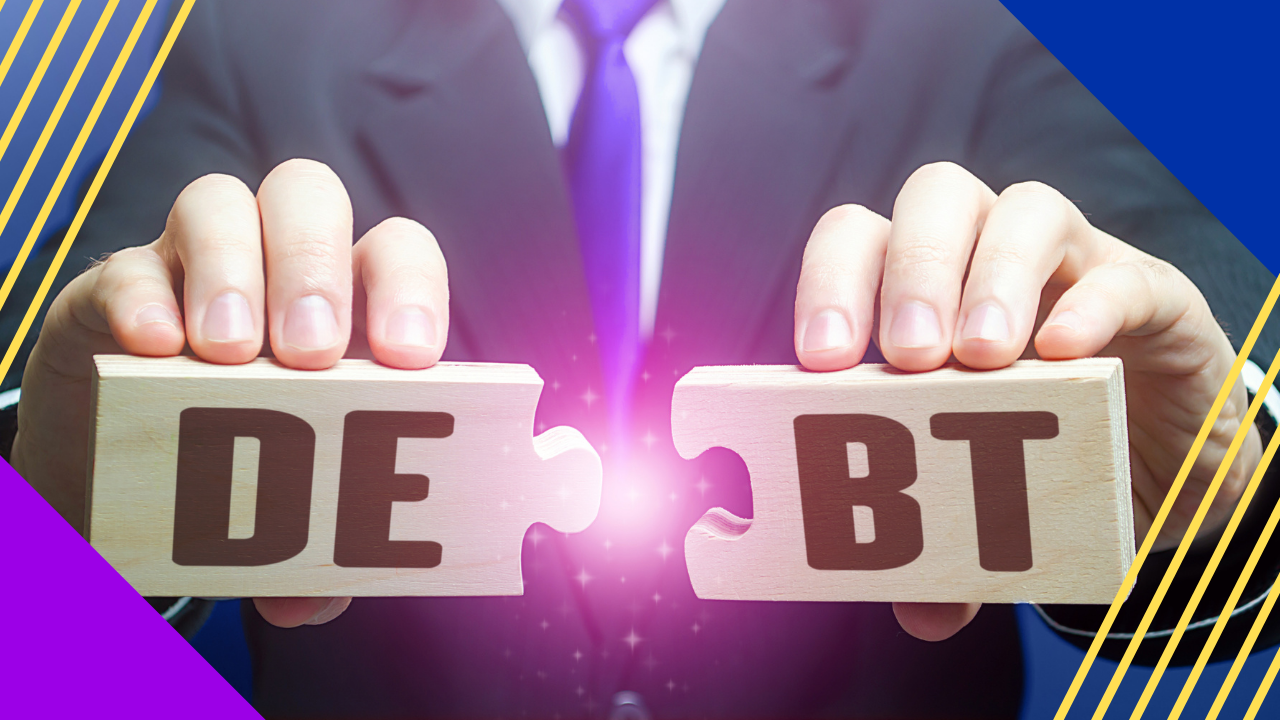 Dealing with debt recovery processes can be exhausting, time-consuming, and, if inefficient, can also be expensive. 
For your debt collection to be effective, you will need a dedicated team with the right skills and expertise. You also have to invest in reliable systems and software for your overall process. 
For these reasons, businesses are choosing to outsource their debt collection as they can take full advantage of their provider's staff and resources. 
Outsourcing this critical part of your business is a huge decision you need to make. To help with your resolution, we'll give you five perks of outsourcing your debt collection process as well as where you can acquire the service.
What is involved in a debt collection process?
Debt collection refers to the process of procuring overdue debts from certain borrowers. These debts can be in different forms:
Personal loan debt

Car loan debt

Credit card debt

Utility bills 

Phone bills

Student loan debt 

Medical debt 
Debt collectors serve as middlemen between creditors and debtors. They contact borrowers through written notices, phone calls, emails, or text messages for payment negotiations. 
Collectors also reach out to delinquent borrowers who have already been served with proper judgment.  
While some creditors have their own in-house collection team, most companies opt to farm out debt recovery to third parties. 
Some collection firms only deal with specific types of debts like credit card debt or unpaid bills. On the other hand, other outsourcing firms like Cloudstaff also provide debt collection services for various industry sectors.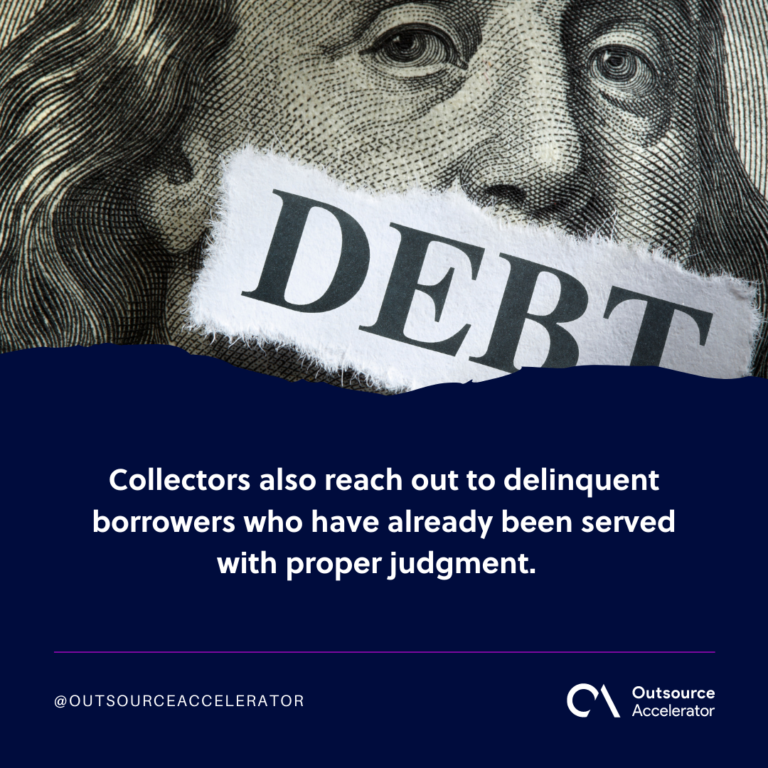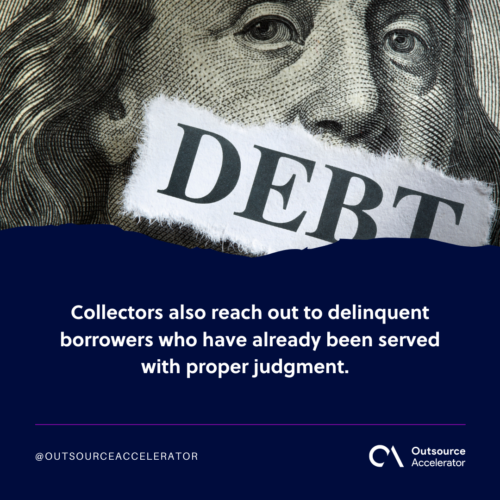 5 powerful perks of outsourcing debt collection 
Outsourcing your debt collection process gives your business the following advantages: 
Lower delinquency rates 
Acquiring a third party allows you to acquire debt collection agents who are well-equipped with training and experience. Although outsourced, they will function as your full-time staff. 
Firms like Cloudstaff are always up-to-date with the latest best practices concerning fund collections. You are also guaranteed that your dedicated cloudstaff team has the knowledge to handle difficult situations with delinquent borrowers. This, in turn, helps reduce your delinquency rate. 
Lesser collection costs
Debt recovery can be a long and tedious process. Hiring in-house collectors will also require you to spend for intensive training, office space, and other needed resources for the job. 
Meanwhile, debt collection outsourcing firms will be in-charge from recruitment and hiring to training and employee management. More so, they make use of the latest tools and software to augment their services.  
Saves collection time 
As we have mentioned, outsourcing debt collection gives you access to highly qualified collectors. Your outsourced staff will devote their time and focus to all debt recovery efforts, which usually results in a shorter collection cycle. 
Boosts productivity and revenue 
Outsourcing your debt collection processes gives your in-house employees more room to perform other important job functions. 
On top of that, they get more time to focus on reaching your business goals. Or, the saved time can be used to plan out how you can generate more revenue through upselling or cross-selling.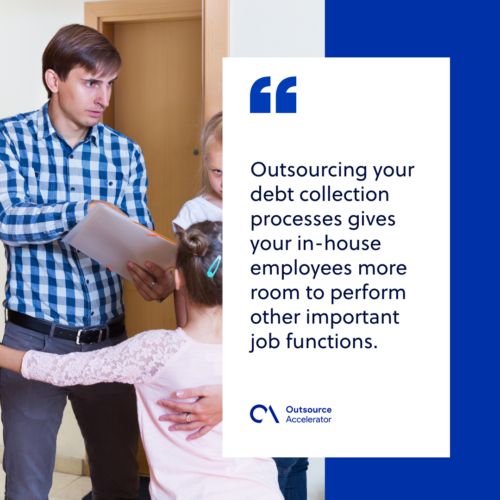 Increases collection rate
And lastly, having a reputable outsourcing provider ensures that you will be working with debt collectors who know exactly what they are doing. More so, they understand your business requirements. Having an efficient team automatically leads to an enhanced collection rate. 
Procure your Cloudstaff for a more effective debt collection process
Avoid delinquent borrowers and optimize your debt collection processes through cloud staffing with Cloudstaff! 
Cloudstaff has professionally adept collection and debt recovery specialists who have in-depth knowledge of collection laws and processes. Inquire about Cloudstaff's pricing here!