How a data visualization analyst empowers businesses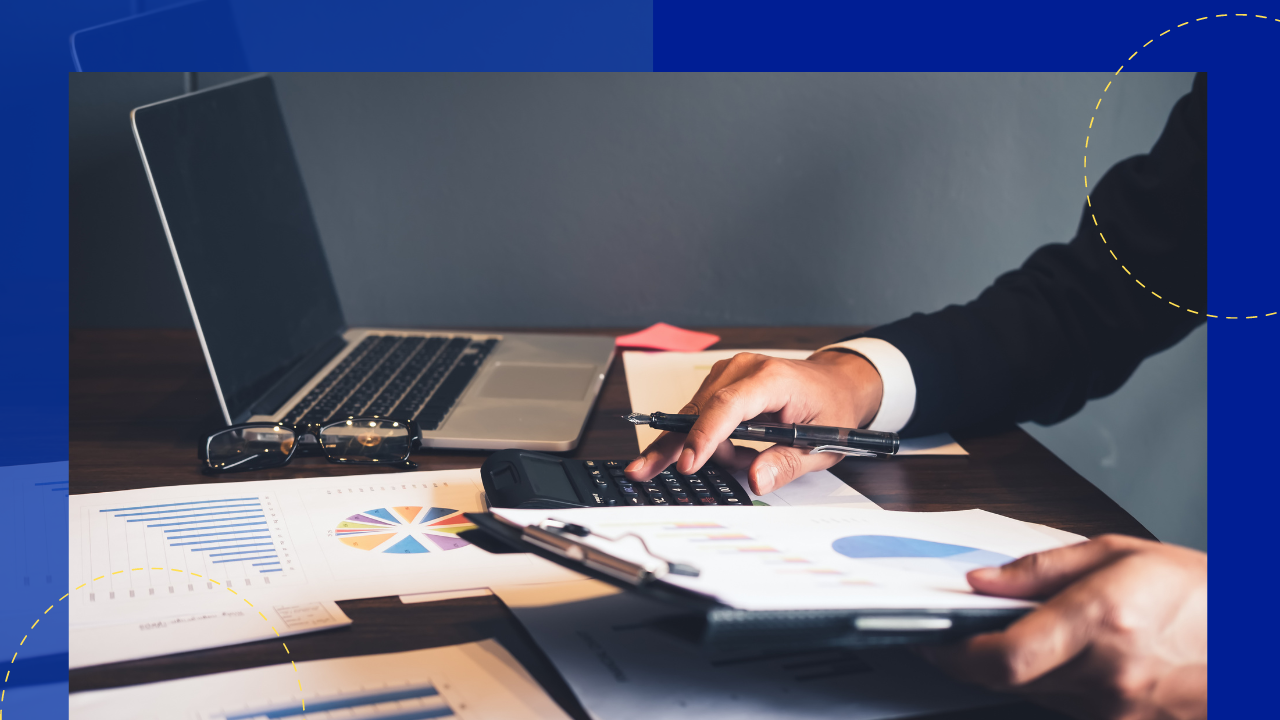 Data can sometimes be overwhelming. As companies deal with higher volumes of both internal and external data, they must make sense of it all. 
They are now more open to adopting the latest technologies, which helps analyze data quickly to make important decisions.
To truly harness the power of data, businesses invest in data visualization analysts to make data sets easier to navigate. Data visualization analysts help firms identify outliers more easily and leverage the full potential of their data.
Outsourced is an offshore staffing provider that guarantees you get the best data visualization analyst to help generate critical decisions for your business. 
What is data visualization? 
Data visualization represents information in a visual format. It enables viewers to understand complex datasets and make decisions based on them. 
By organizing data into graphics, users can easily spot trends, patterns, and outliers within the data set. These illustrations present information clearly and effectively to diverse audiences.
According to Facts and Factors' latest report, the global data visualization market is predicted to grow by around USD 19.25 billion by 2028. This includes a compound annual growth rate (CAGR) of roughly 10.15%. 
Businesses use data visualization for many purposes, such as data analysis, hypothesis generation, knowledge discovery, and decision-making.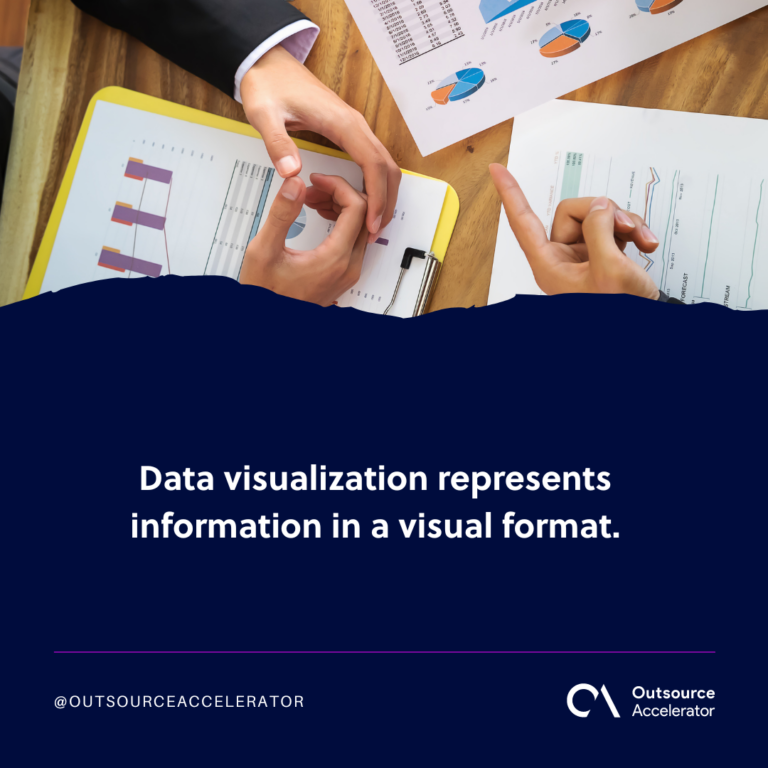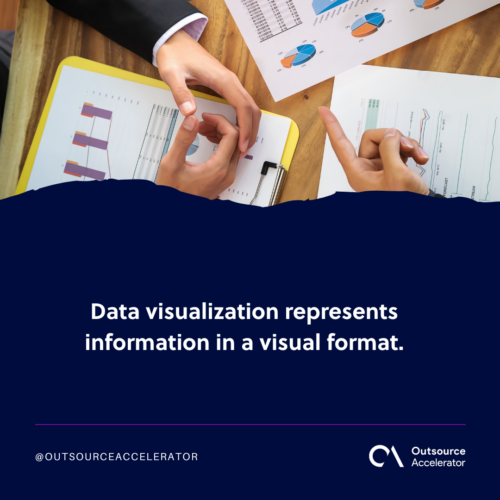 What does a data visualization analyst do? 
Data visualization has become increasingly important as businesses utilize volumes of datasets that cannot be analyzed by humans alone due to their sheer size and complexity. 
With the help of a data visualization analyst, organizations can have a full grasp of valuable insights derived from various datasets. 
Now let's take a look at the essential responsibilities of a data visualization analyst: 
Integrates databases and reports with key metrics
Data visualization analysts are often responsible for integrating databases and reports with key metrics, then creating visualizations that tell a story about the data. Creating effective visualizations will depend on the quality of their data. 
They study how different departments use this information within an organization to find ways to make their processes more efficient.
Transforms disparate data sources
As data comes from disparate sources, data visualization analysts analyze all kinds of data to help companies make sense of their data. 
They use visual representations to communicate information in easier ways to digest, understand and act on. 
Makes large data sets useful and meaningful
With the huge amount of data available, companies might confuse about which one is useful for business. 
A data visualization analyst is responsible for taking large data sets and finding useful and meaningful information within them.
Business leaders rely on them to determine what types of data they need to collect, analyze, and store in order to make better decisions. 
Why hire a data visualization analyst 
The need for data visualization analysts is growing in the business world. They help enterprises to identify areas where changes would improve their efficiency or profitability.
Outsourcing a data visualization analyst can give you the following benefits:
Identify trends and patterns 
Data visualization analysts use cutting-edge technology to find trends and patterns in the data they collect. 
They use their statistics and computer science knowledge to help businesses make sense of their data so they can make better decisions.
This can be a very valuable skill for companies looking to increase their market share or improve their customer experience.
Enhance audience engagement 
A good data visualization analyst conveys the same information as any other presentation format but in a more digestible manner. It allows the viewers to grasp key messages at a glance easily. 
With effective visuals, businesses are able to satisfactorily interact with customers without having to spend too much time explaining them first. 
Boost decision-making process
Visualizing data is only half the battle — interpreting it correctly is just as important. It's easy to throw up a bunch of charts on a screen and call them "analytical insights." 
But they can be useless in making business decisions if they don't tell an accurate story. A data visualization analyst knows how small changes can make a huge difference in the results they show.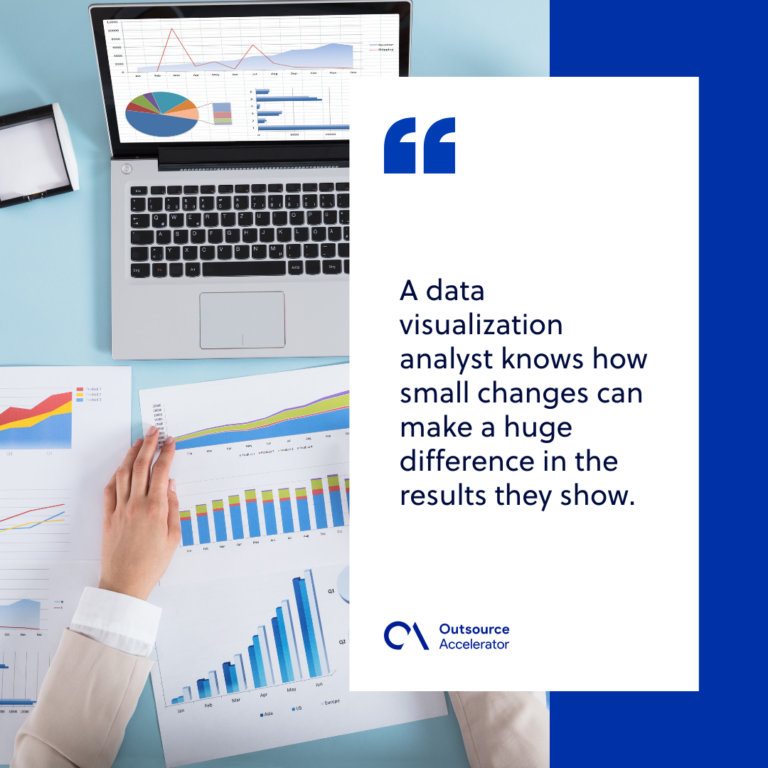 Improve customer experience 
The goal of any firm is to provide customers with a positive experience while they use certain products or services. This can be accomplished through effective communication between an organization and its customers. 
Thus, data visualization analysts provide customers with information in an easy-to-understand manner. They won't need to spend too much time figuring out how to use specific products or services.
Partner with Outsourced to hire a qualified data visualization analyst
Working with Outsourced takes your business to the next level by providing highly skilled offshore staff essential for your organization. 
Outsourced helps clients scale their businesses by providing dedicated and custom-built remote teams from the Philippines.  
Outsourced will select the best data visualization analyst that fits your company's vision, relevant to drive results in your business. 
Contact Outsourced today to hire superior offshore talent and ensure increased efficiency in your business operations.