Data verification outsourcing 101: What you need to know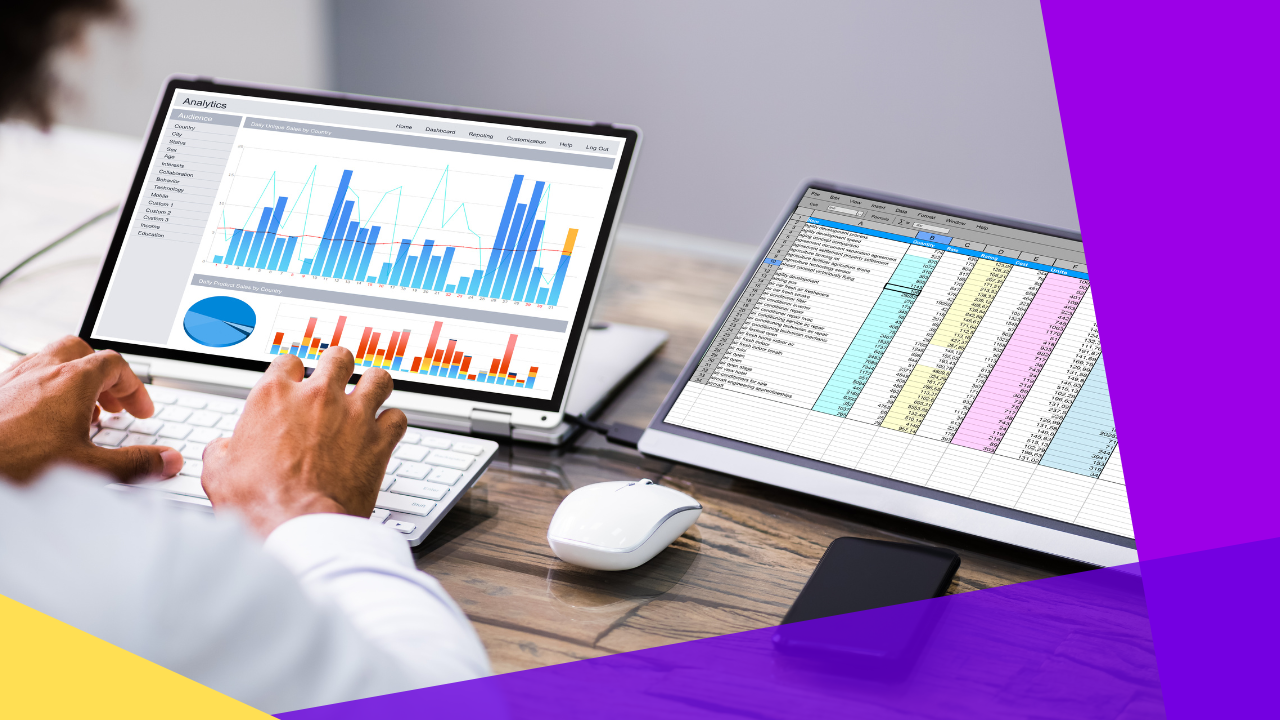 Reliable and precise information is the cornerstone for making thoughtful decisions and gaining a competitive advantage. However, ensuring data accuracy can quickly become an overwhelming and resource-draining task.
Good thing you can now outsource data verification to seasoned experts allowing you to redirect your focus to your core operations. 
This article covers the necessary information you need to know about data verification outsourcing. We'll explore its types, examples, and benefits. 
Discover why Executive Boutique Call Center is the unrivaled ally for outsourcing your data-related processes.
Understanding data verification: Types and examples
Data verification checks the correctness and completeness of the gathered business data. This process includes:
Validating data 

Checking for inconsistencies and errors

Ensuring data satisfies quality requirements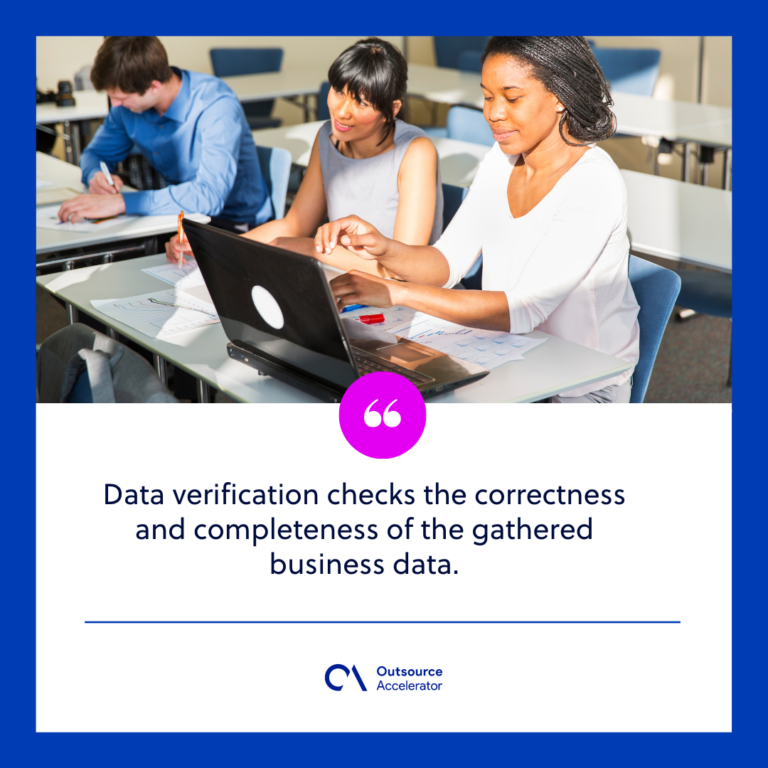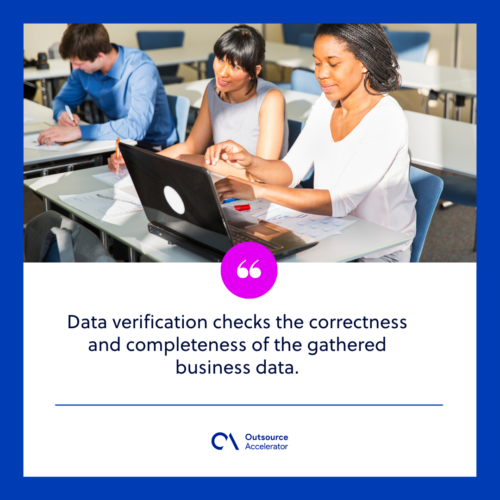 Let's look at the types of data verification and their examples:
Field-level verification
Field-level data verification method guarantees that each data field has correct and relevant content. Individual data fields are validated against predefined criteria.

Example
A company outsources its large datasets to a third-party service provider. Skilled professionals at the outsourcing company may meticulously verify each product's details, such as: 
Product name

Product description

Pricing

Specifications
This ensures the information is accurate and consistent across all fields before the product's launch.
Record-level verification
Record-level verification focuses on verifying entire data records for accuracy and consistency. It ensures that each record contains no missing or duplicate entries.
Example
A healthcare organization outsources its medical data entry services to an outsourcing firm. The outsourced experts may conduct a record-level verification to ensure each patient's record contains complete and accurate information.
Cross-reference verification
Cross-reference verification entails comparing data from many sources to assure consistency and eliminate errors. This verification is helpful when merging data from different systems or databases.
Example
Suppose a global e-commerce company partners with a trusted outsourcing partner like EB Call Center.
The data entry specialist may cross-reference the sales records from the company's website and internal systems to ensure all data are aligned. It makes it easier to identify and resolve any errors if there are any.
Consistency verification
This type of data verification is required to ensure data integrity and dependability. It guarantees that data across several fields or records are consistent and correct.
Example
A banking institution decides to outsource consistency verification. It's now the responsibility of the third-party provider to perform rigorous checks on the bank's data.
This ensures that customer details, account information, and transaction records are accurate and consistent across all channels and databases.
Benefits of outsourcing
data validation
Now that we have explored the various types of data verification, let's discuss the advantages of outsourcing data verification:
Cost savings and efficiency gains
Outsourcing data verification allows businesses to reduce costs associated with: 
Hiring and training in-house staff

Setting up infrastructure

Managing ongoing operations
Moreover, businesses can benefit from cost-effective solutions in their data management processes by partnering with a trusted outsourcing provider like Executive Boutique.
Access to specialized expertise and technology
Outsourcing data verification provides access to highly skilled professionals. These professionals have extensive knowledge of the following:
Industry best practices

Advanced verification techniques

State-of-the-art technology
By leveraging an outsourcing firm's expertise and cutting-edge tools, businesses can ensure the overall quality of their data.
Scalability and flexibility
One of the significant advantages of outsourcing data verification is the ability to scale operations quickly and efficiently.
Leading outsourcing providers like Executive Boutique have the resources and infrastructure to handle fluctuating data volumes. This firm can ensure that businesses can scale their data verification process up or down—depending on their specific needs.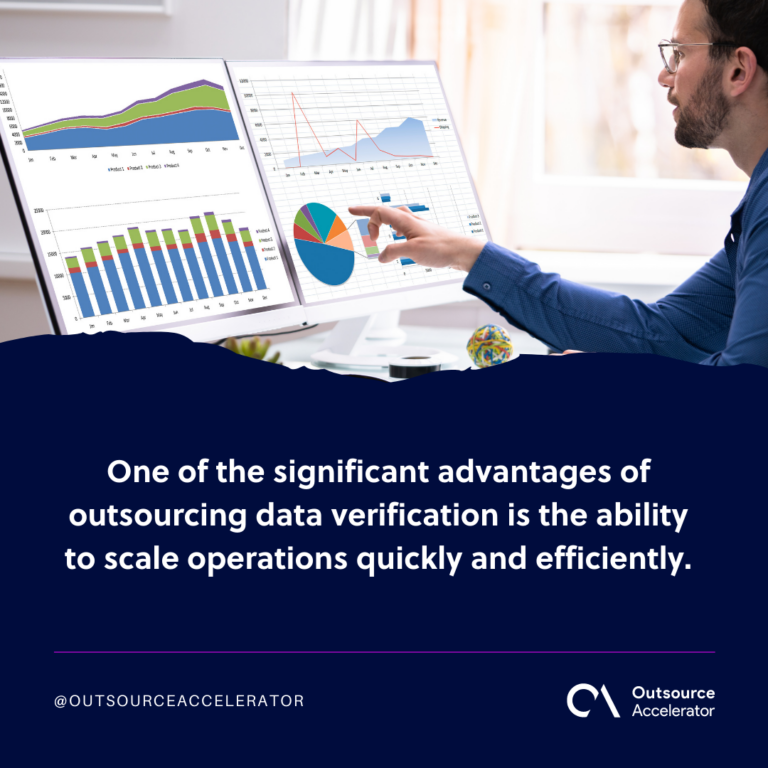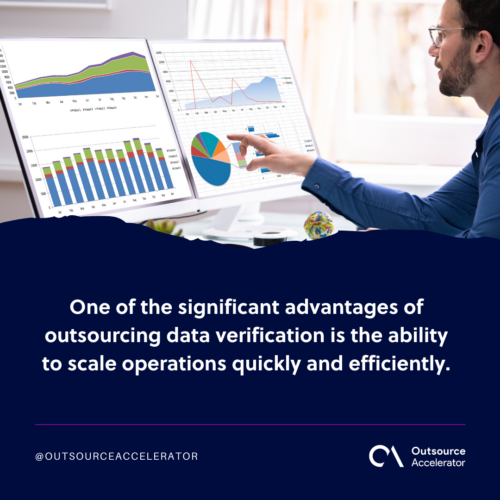 Reduce risk and errors
Data verification is a complex task that requires meticulous attention to detail. Outsourcing this process to experts mitigates the risk of errors and ensures that data is verified accurately and consistently.
Ensure data quality
Lastly, outsourcing data verification to professionals enables businesses to achieve and maintain high data quality standards.
A legitimate outsourcing provider like EB Call Center can guarantee data accuracy, completeness, and consistency through adherence to quality control measures.
Outsource your data verification process to Executive Boutique
When it comes to outsourcing data verification, Executive Boutique (EB Call Center) stands out as a trusted partner.
With years of experience providing top-notch outsourcing services, EB Call Center offers comprehensive data verification and management solutions. This firm also delivers exceptional data verification results.
If you are looking for an outsourcing service provider offering data-related services, look no further. Contact Executive Boutique Call Center today!