Why data archiving is essential for ensuring compliance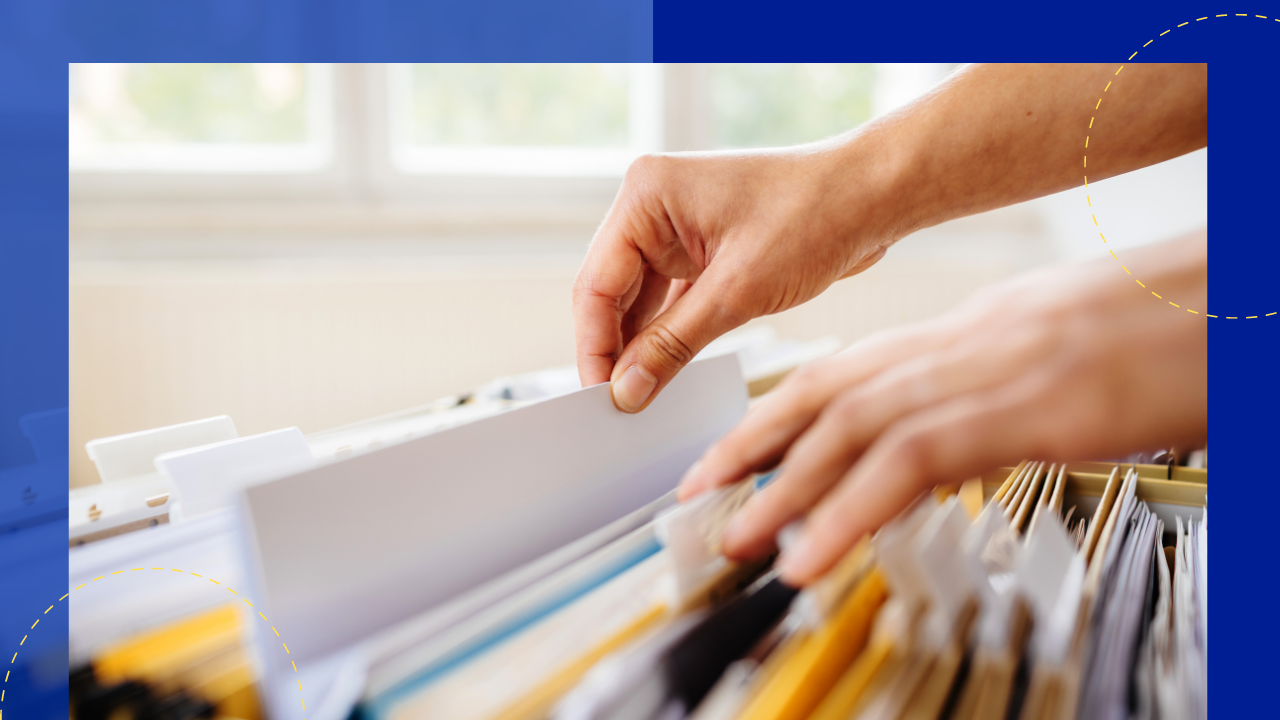 Data fuels innovation and success in today's world, but managing it efficiently can be challenging. That's where data archiving comes in.
Data archiving is the process of moving data that you don't frequently need to lower-cost storage, where you can still access it when needed.
However, data archiving doesn't only save you money. It also helps you stay compliant with the regulations that require you to keep certain types of data around for a set period and make it accessible for audits and investigations.
But compliance is not the only perk. Data archiving protects against risks like data breaches, hefty fines, lawsuits, and damage to your reputation.
Plus, it helps unlock valuable insights for better decision-making, improved performance, and uncovering exciting new opportunities.
Let's explore why data archiving is essential for your compliance and data management efforts and is desperately needed in today's fast-paced data world.
Importance of data archiving for compliance
As mentioned above, data archiving is about moving old and unused data to low-cost storage systems, which can be kept and accessed when needed.
As data grows exponentially and becomes more complex and diverse, the process has become an essential component of efficient data management.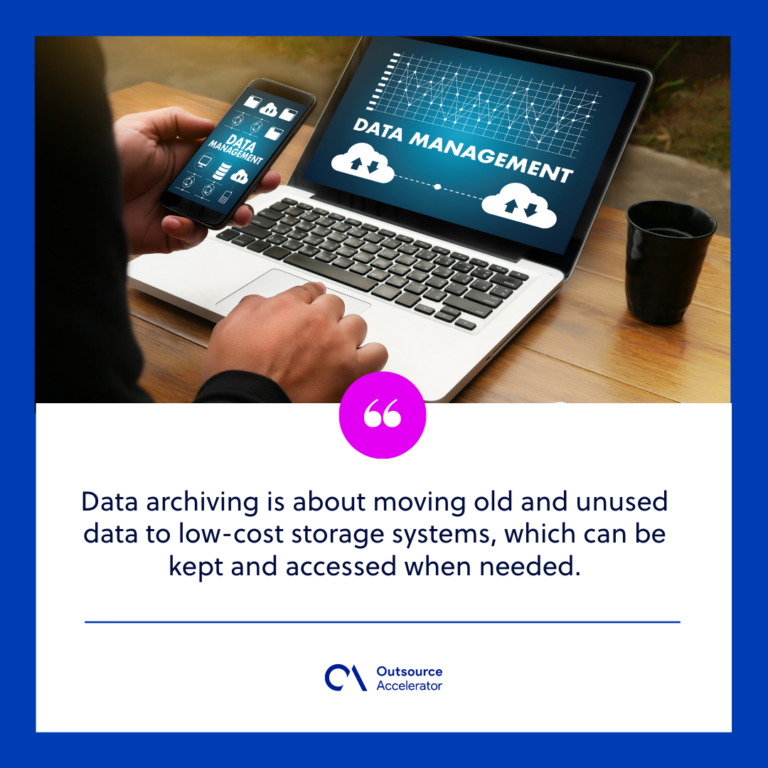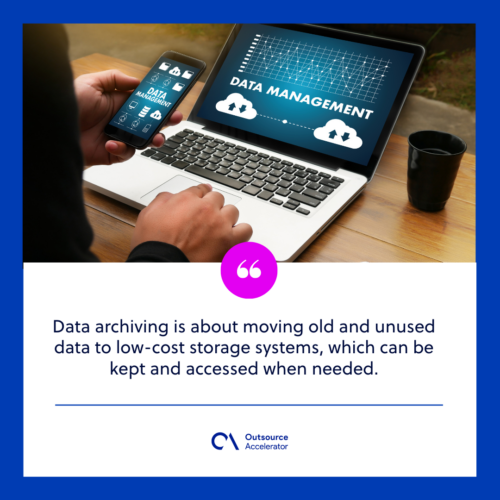 Compliance with regulatory requirements
Data archiving is essential for complying with various laws and regulations governing data retention and availability.
For example, regulations such as GDPR, HIPAA., SOX, and FINRA all require organizations to keep certain data for a specific time and make it available for potential audits and investigations. 
Retention periods may vary from six to seven years or even longer. How long you should keep this data depends on its type and category, the legal basis for processing, and the legitimate interests of your organization or third parties. 
Data archiving helps you stay compliant by:
Preserving data integrity:

It lets you store data securely and tamper-proof, ensuring it is reliable and accurate.

Providing data accessibility:

Well-archived data enables fast and easy retrieval, guaranteeing the data is available when needed.
Risk mitigation and data security
Data archiving goes beyond being a cost-saving and compliance-enhancing practice—it is a crucial step in mitigating risks and bolstering security.
By securely storing sensitive data in tamper-resistant storage, your can effectively prevent unauthorized access and guard your organization against data breaches.
This helps you avoid the harmful consequences of potential data breaches, such as hefty fines, legal action, reputational damage, and, consequently, loss of trust.
In addition, data archiving lets you ensure compliance with privacy regulations like GDPR and HIPAA. These regulations have strict requirements for safeguarding personal data, and data archiving can help your organization meet these obligations.
By retaining data for the required periods and ensuring its accessibility when needed, you can respect data privacy and mitigate non-compliance risks.
Uncovering valuable insights
In addition to cost savings and compliance, data archiving allows organizations to uncover valuable insights. 
Analyzing archived data can reveal patterns, trends, and historical context that may not be apparent when focusing solely on current data. 
These insights, such as customer behavior analysis, performance evaluations, or predictive analytics, can contribute to better decision-making, improved performance, and identifying new opportunities.
By putting all the archived information to good use, you can gain a competitive advantage and make data-driven decisions to drive your business success.
Cost savings and efficiency
Data archiving can help your organization save money and improve efficiency by:
Optimize storage resources

: Storing only the data you need regularly on your primary storage devices frees up space, improves performance, and simplifies maintenance.

Reduce storage costs:

Moving infrequently used data to cheaper storage options, such as cloud storage or tape storage, can help you lower the expenses of data storage and backup.

Manage data lifecycle

: If you apply policies and rules to determine which data to archive, when, and how long to keep it, you can ensure the data is managed according to its value and relevance.
Establishing effective data archiving strategies 
Data archiving requires careful planning and execution. However, you must establish clear strategies and policies to guide your practices to gain all the benefits of data archiving. 
These strategies and policies should address questions such as:
What data to archive?

You should identify the types and categories of data subject to archiving based on their value, relevance, and legal obligations.

How long to keep data?

Determine the retention periods for different data types based on purpose, legal basis, and legitimate interests.

Where to store data?

Determine what storage systems best suit your organization's needs, such as cloud storage, tape storage, or hybrid storage.

How to access data?

Ensure that the archived data is easily searchable and retrievable and that the access rights and permissions are adequately managed.

How to dispose of data?

Define the procedures and criteria for deleting or destroying archived data when it is no longer needed.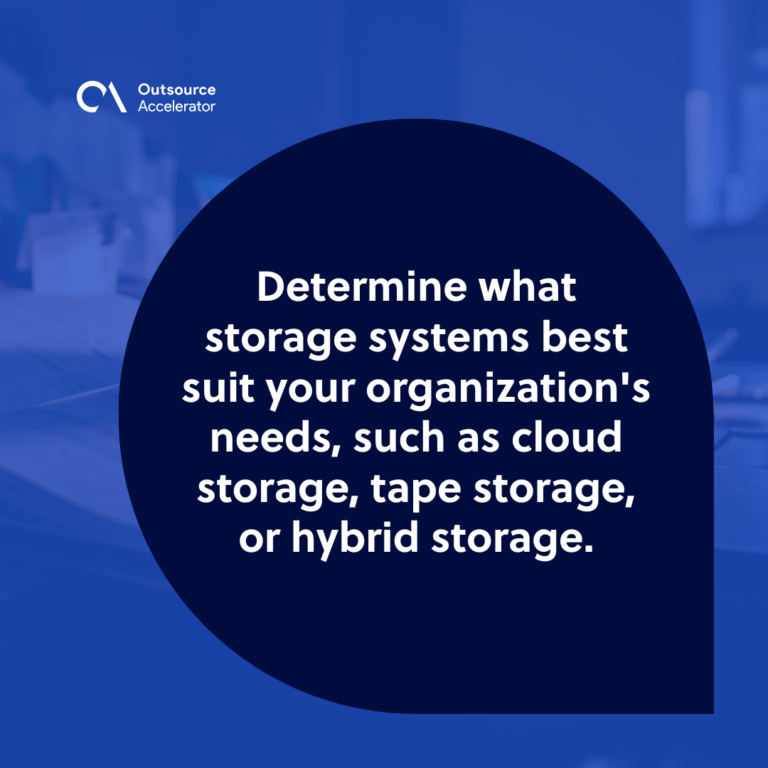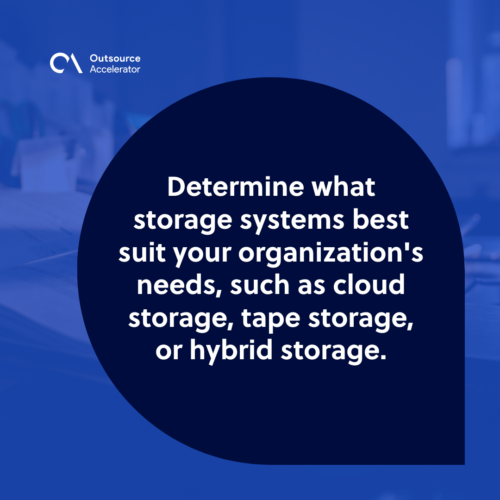 Choosing the right tools for data archiving 
Choosing the right data archiving tools and solutions for your organization is vital. Here are some of the features you should be looking for: 
Capturing.

The tool should collect data from various sources and channels, such as email,

social media

, web, etc.

Indexing.

Your software should be able to organize and categorize data based on metadata, such as date, sender, recipient, subject, etc.

Classifying.

It should be able to assign labels and tags to data based on predefined rules or policies, such as sensitive, confidential, personal, etc.

Searching.

The software should be able to locate and retrieve data based on keywords, phrases, filters, or queries.

Supervising.

The ability to monitor and audit data archiving activities and ensure compliance with regulations and policies.
Following these effective strategies and using appropriate tools can streamline your data archiving processes and reap its benefits.