9 customer service guidelines for providing better support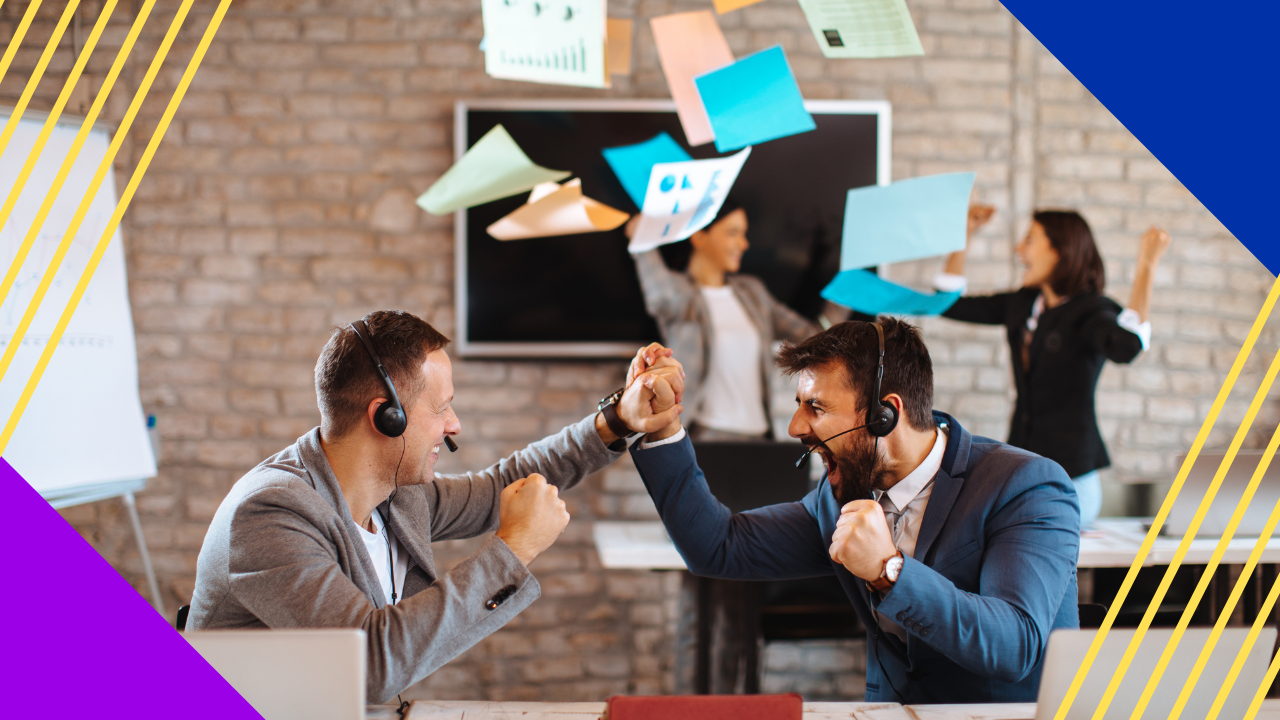 Providing excellent customer service in this competitive business environment is becoming increasingly important. When companies offer better support to clients, they can considerably increase their business earnings and retain more customers.
However, delivering exceptional customer service can be challenging, especially when dealing with an emotional or irate customer. Irate customers often find the solutions offered unsatisfactorily, leading to dropped calls and unmet quotas.
Customer service representatives need effective customer service guidelines to help them deliver an exceptional client support experience.
Importance of customer service in the business
Excellent customer service is fundamental to the success of any business. When a support representative delivers excellent customer service, it sets an initial impression on consumers, which significantly impacts their overall satisfaction. 
That first contact between the representative and the customer determines the client's motivation to continue doing business with that company.
Customers that receive stellar service are more likely to return and tell their friends about your business. Further, companies that go the extra mile for their clients have a better chance of succeeding in today's economy.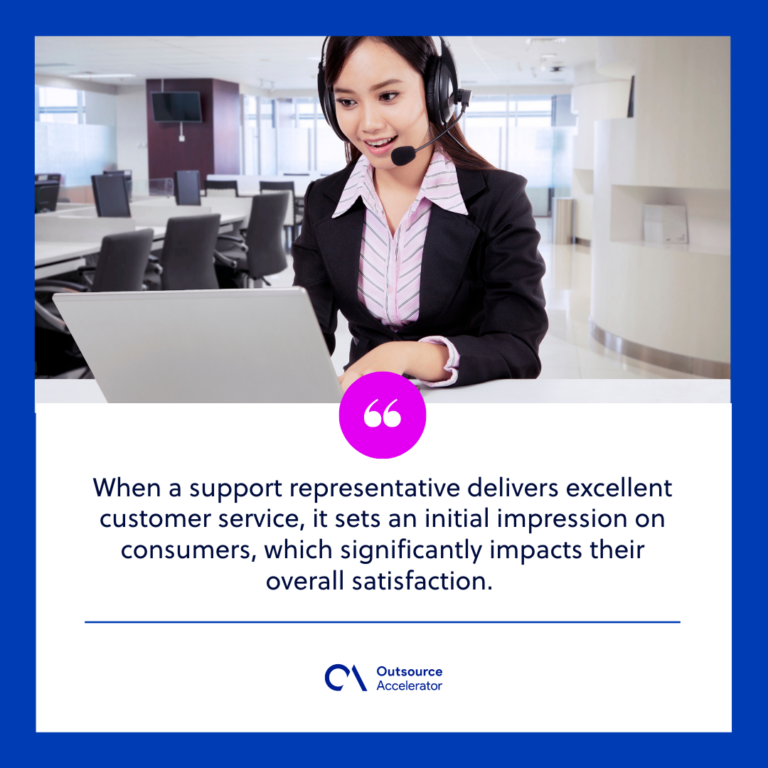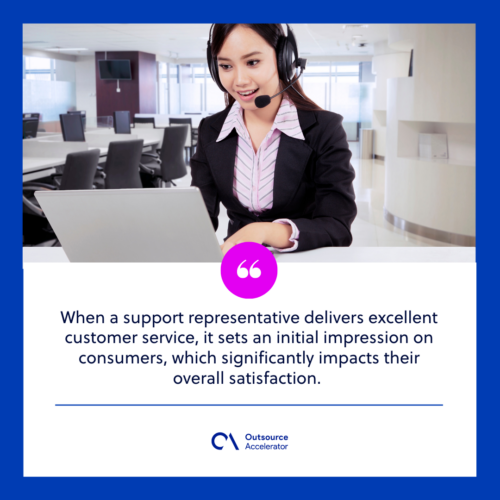 9 customer service guidelines
As previously noted, improving customer service can be challenging. Even if you're an expert in customer service, you'll still need a guidebook to help you get through the day. Here are the following customer service guidelines you should adopt in your organization:
1. Listen actively
Active listening is fundamental to providing excellent customer service. This is one of the customer service guidelines that entails listening attentively, asking questions to get more information, and providing suitable responses to the customer's inquiries. 
Attentive listening shows that you care about the customer's thoughts and feelings and you intend to provide a solution to their issue.
2. Show empathy
Empathy is being able to understand what another person feels. This is one of the most crucial customer service guidelines because it can help build trust with the customer.
Applying this technique to your calls shows that you understand what consumers are worried about and that you want to help them find a solution.
This can also help them feel better, ensure their feelings are valid, ease their concerns, and not worry about being negatively judged.
3. Communicate clearly
Customers are likelier to give you good feedback if you adequately explain your solutions and instructions.
In addition, when you communicate clearly, misunderstandings may be avoided. The client can feel confident in the proposed solution if there is direct-to-the-point and honest communication.
4. Be responsive
Keep in mind that customers can quickly get impatient and frustrated when waiting for a response.
As such, responsiveness fosters consumer confidence and demonstrates your commitment to addressing customer concerns. This also shows that you value the customer's time and are devoted to providing a timely solution. 
5. Provide a personalized service
These customer service guidelines require adapting personalized services to customers' requirements and preferences.
Personalization contributes to a positive consumer experience. Providing personalized customer service shows that you are dedicated to meeting customers' requirements and willing to go the extra mile to assist them.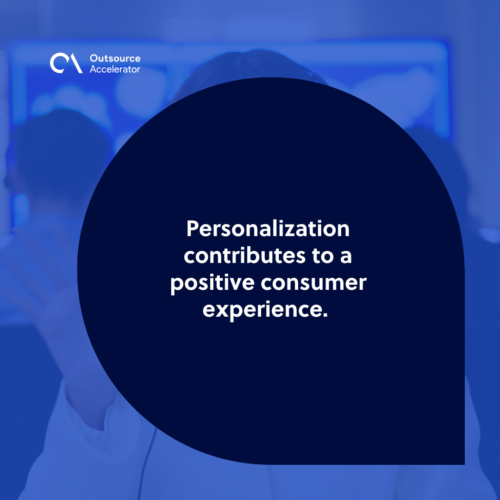 6. Offer solutions
Offering solutions is equivalent to fulfilling the requests and demands of the customers.  Customer service representatives can effectively use this part of customer service guidelines by proposing simple solutions to the complicated concerns of the client.
7. Follow up effectively
This part of customer service guidelines entails following up with the consumer after the solution has been given. The goal is to see whether or not they are pleased with the service and if the problem has been resolved.
Doing a follow-up call or email shows that you genuinely care about the client's concern and are dedicated to guaranteeing a permanent solution.
8. Take ownership
Taking ownership means you care about the customer's satisfaction and are prepared to do what it takes to make things right. In other words, excellent customer service happens when representatives are willing to take the extra mile to resolve a concern.
9. Learn from the feedback
Customer service representatives need to gain insight from consumer feedback. This part of customer service guidelines entails utilizing client feedback to enhance the customer service experience and addressing any areas for improvement.
Incorporating the feedback into your role as a customer service representative shows that you value the customer's opinion. Plus, you are dedicated to providing superior customer support. 
Learning from feedback ensures that the customer service experience is continuously enhanced and that the consumers' comments and suggestions are well noted.
Adopt these customer service guidelines for your firm
Customer service has always been a critical component of every organization and has evolved significantly over time. In addition, customers' expectations are also changing while the technology is becoming more and more advanced.

That's why adapting to the constantly evolving landscape and keeping customers' growing demands and behavior in mind is essential to client success. 
Provide superior assistance, boost customer happiness and loyalty, and gain a competitive advantage by adopting the abovementioned customer service guidelines for your firm.