5 common challenges in customer service and ways to address them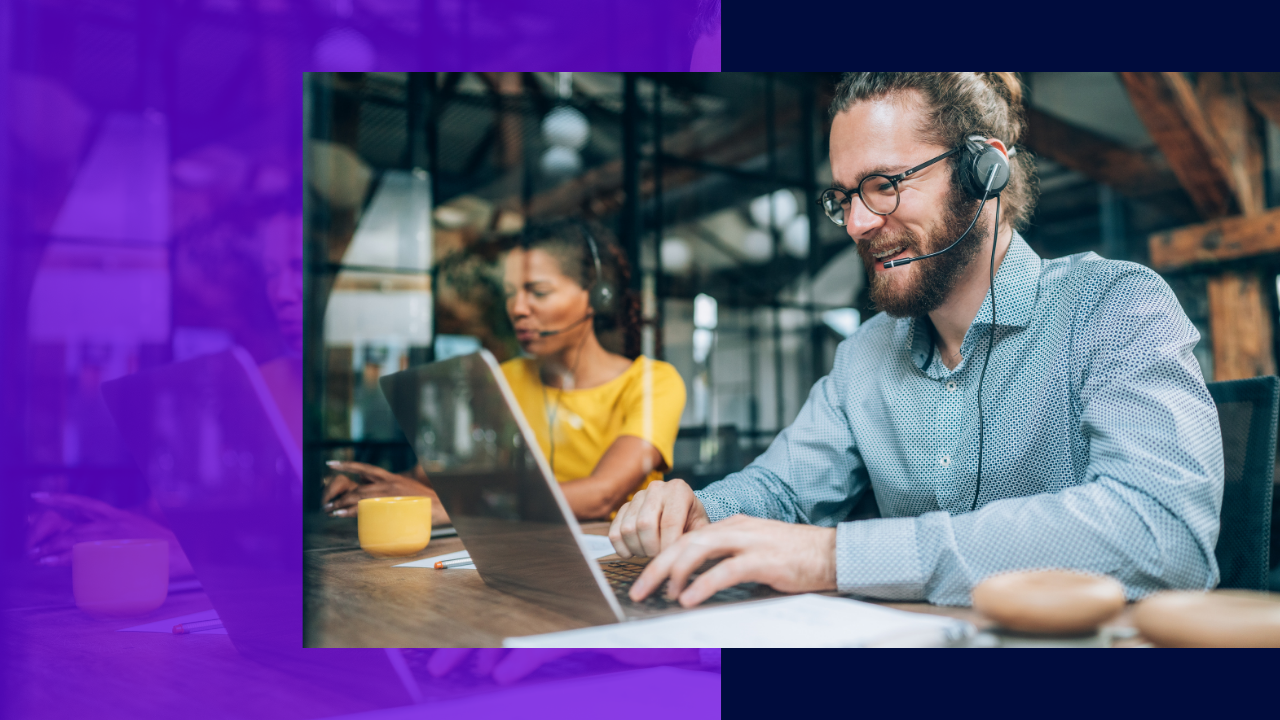 Customer service is the support you provide your customers before, during, and after a transaction with your company, and it can be a very demanding, stressful, and arduous business process.
When filling customer service roles, you need agents with excellent communication skills, patience, and a sharp intellect. Customer service also means dealing with different kinds of customers with various questions, concerns, problems, and issues. 
Being able to provide top-of-the-line support entails overcoming several predicaments. In this article, get to know five commonly faced challenges in customer service and what your team can do to address them.
Why should your customer service matter? 
Your customer service serves as your direct contact with consumers. It is especially crucial in fulfilling your customer satisfaction. 
It is also vital in fostering good customer relationships and retaining a loyal customer base. More importantly, your customer service represents your brand as a whole, including your mission, vision, and values. 
When your customers are happy with your services, they are more likely to promote what you offer to other consumers. Statistics have shown that 72% of customers will share their positive customer service experience with six or more consumers.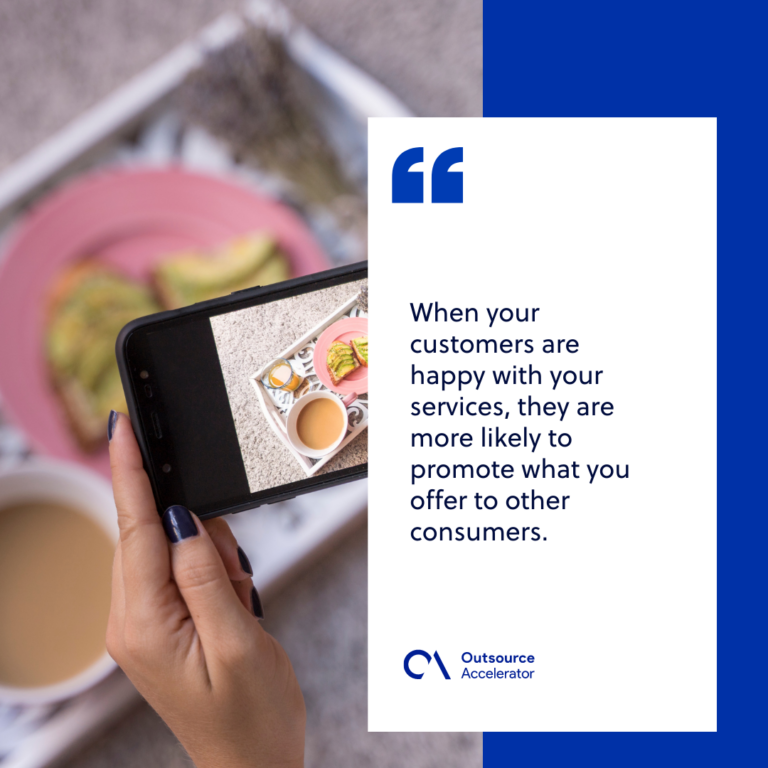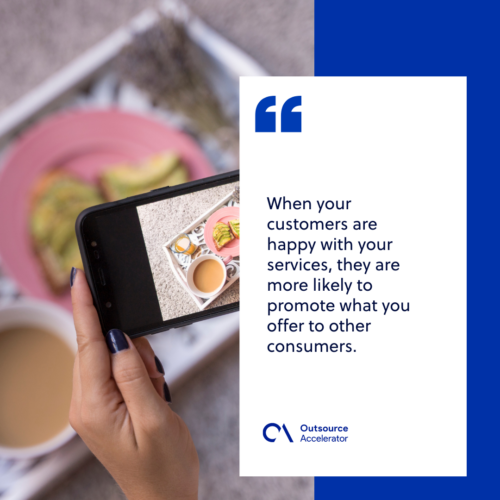 Further, 42% of customers are willing to pay more for a great customer experience, which suggests your customer service can hugely influence your customers' buying decisions. 
The key to providing excellent support is how you train and prepare your agents to handle different customer situations. Offshoring customer service agents to BPOs has always been a viable business solution for a lot of organizations around the world. 
Booth and Partners, for example, is one of the top BPO providers of customer service offshoring solutions to businesses of all sizes. 
Backed with years of industry experience, Booth and Partners have mastered the art of providing excellent customer experience by working with global clients in various sectors. 
However, as with other aspects of running a business, there are challenges in customer service that companies must learn to overcome
5 common challenges in customer service and their solutions 
Customer service has faced scrutiny over the years. Many people have drawn attention to agents' improper handling of calls, leading to frustrated customers. 
This type of job function comes with various challenges. If they are not properly addressed, it will lead to poor customer satisfaction, which will impact your business. 
Below are five of the most common challenges in customer service that agents can encounter  and the solutions they can use to resolve them.
1. Knowing the right answer to customer inquiries 
Not all customers will have the same questions and concerns. The truth is not all of your agents will have all the answers to your customers' queries. But this does not always mean that they should leave your customers with unanswered questions. 
What you can do: 
You must always acknowledge your customers' questions and specify how you plan to address them. You may also direct them to the right agent or department that is more capable of helping them. 
Of course, do not forget to follow up with the customers, even if it is just for a quick update. 
2. Transferring calls to the right person or department 
Customers usually end up becoming exasperated during calls. This happens especially if they have waited long enough to be attended to just to get transferred to another agent or department. 
What you can do:
You need to give your customers information on why there is a need for their calls to be transferred. More importantly, reassure them of how the particular agent or department can resolve their problem. 
Explaining why lets your customers know that you fully understand the issue and are not just trying to avoid dealing with them.  
3. Managing angry customers 
Among the challenges in customer service that agents face everyday, this one is perhaps the most familiar. Dealing with irate customers is inevitable, and there are plenty of reasons why they get angry during calls. Nevertheless, it is always your agents' responsibility to handle each situation appropriately.
What you can do:
Make use of the HEARD technique: 
Hear – listen to what your customers have to say. 
Empathize – let them know that you understand their frustration. 
Apologize – even if what made them angry isn't your fault.
Resolve – give a solution to the problem right away and prevent escalation. 
Diagnose – Determine the root cause of the problem and concentrate on how the team can fix it.
4. Having access to the right tools and technology
Providing customer service is no longer limited to phone calls. Through tech advancements, customers can reach out to businesses through different communication channels.
Moreover, today's customers prefer immediate responses to their queries and issues. Not having the right tools may slow down your customer service processes, which, in turn, also affects the customer experience.  
What you can do:
Look for customer engagement software that meets both your organization's and customers' needs. Choosing the tools you should utilize will depend on your goals and the customer service challenges your team is facing. 
With the proper software, your customer support team will easily overcome any challenges in customer service.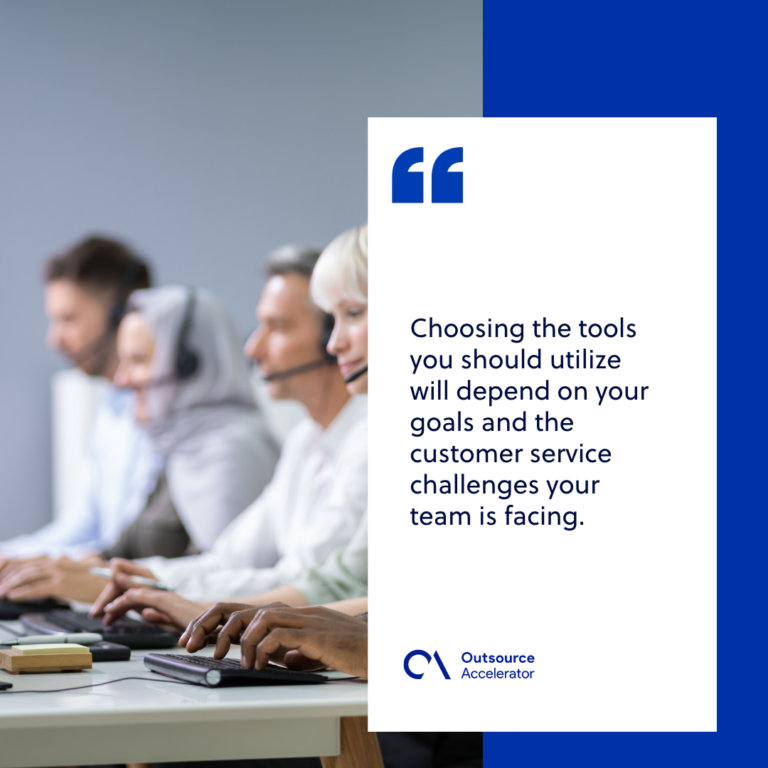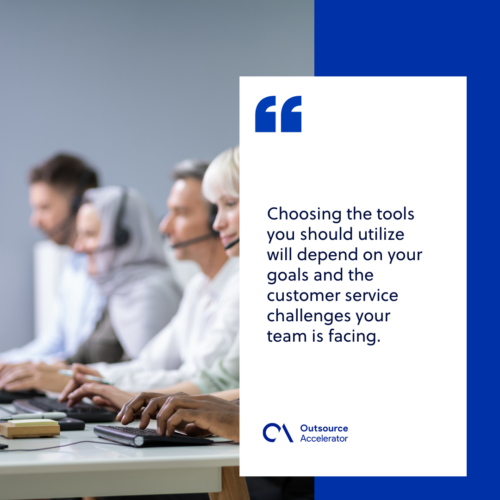 5. Meeting customer expectations
Customer expectations are constantly changing, and this is why you need a full understanding of who your target customers are. 
What you can do:
You can gather as much information as possible from your customers through surveys, interviews, and direct feedback from them. Modify your customer service processes according to your customers' needs and wants. 
Factors that affect challenges in customer service
There are many factors that can either make overcoming challenges in customer service easier or even harder.

Below are some of these factors:
Hiring the wrong people
There are times when you need to have people that meet specific criteria to become effective at providing customer service. For instance, gaming studios often hire customer service representatives who are also gamers or familiar with the gaming industry.
Filling the ranks of your customer services team with people who empathize with your customers can make a huge difference in customer satisfaction. 
Conversely, having agents who can't really relate to your customers' problems can make challenges in customer service even more grueling.

Lack of proper training
While a natural affinity for customer services can help your agents' success in their field, proper training goes a long way in ensuring this.
Customer service agents without proper training in providing customer care will have a hard time providing the best customer experience. Proper training also goes hand-in-hand with equipping your agents with the proper tools.
Employee burnout
Even the best customer service agents can experience burnout. Many factors can lead to employee burnout, such as excessive workloads and overtime, poor management, and low employee morale.
Burnt-out employees will have a harder time overcoming challenges in customer service, as they themselves have no motivation to resolve these problems.
Optimize your customer service functions with Booth and Partners! 
Outsource to the right people who can truly understand your business requirements. Booth and Partners have customer service specialists who have the skills, capabilities, and experience to cater to your customers. 
With this firm as your partner BPO company, you'll have no problem overcoming challenges in customer service
Get in touch with Booth and Partners today!