Analyzing customer sentiment the right way (without overdoing it)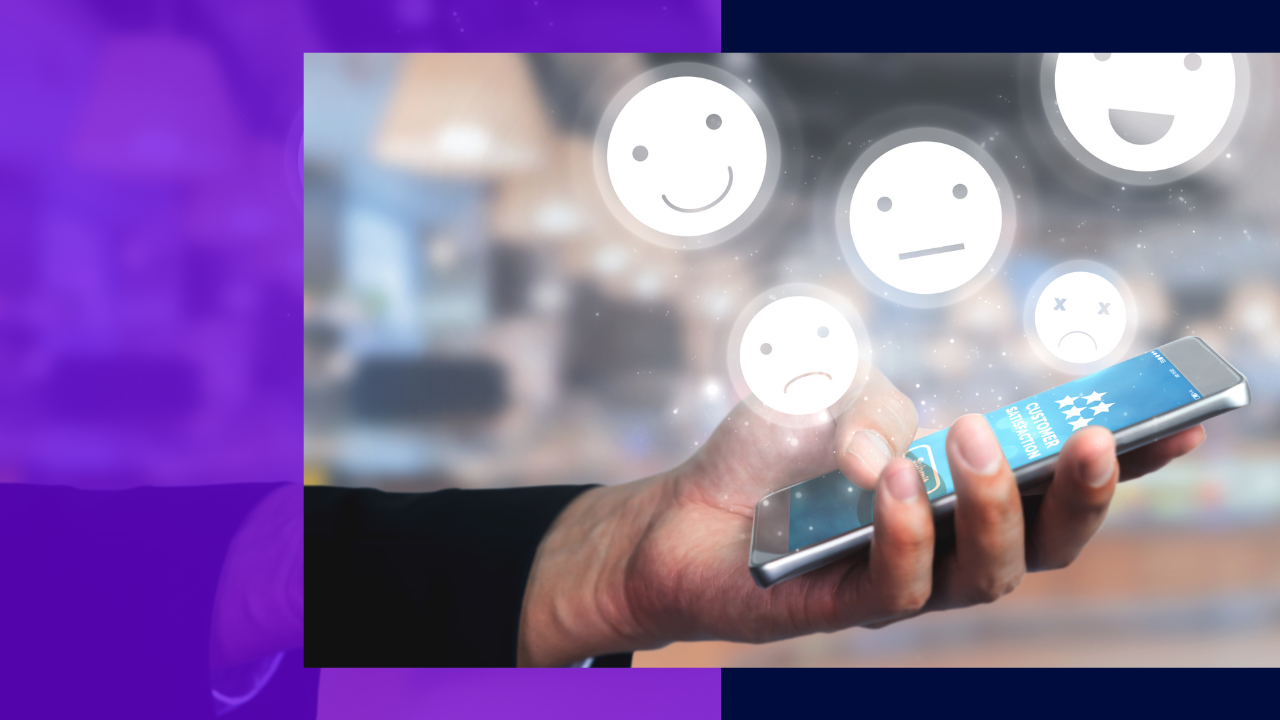 "The customer is king" is a popular notion that businesses follow daily. As a company, your priority is to analyze customer sentiment and make your market delighted with what you can offer for them. 
Every customer interaction with a company, whether through online advertisements, calls, or social media chats, has emotions and opinions involved. These opinions as well form the reputation your brand gives. 
While positive insights make them spend more and stay with your company longer, negative feedback can make them think twice about your company.
Customer sentiments can guide you in managing these opinions for your company's growth. Learn how customer sentiments can help you and how you can analyze them the right way through this article.
A quick look at customer sentiment analysis
Customer sentiment refers to the overall emotion your customers feel toward your company and products, whether positive, negative, or neutral. 
While customer satisfaction deals with the specifics such as the customer's experience in using a product or service, customer sentiment lies more on their opinions and thoughts about a certain business.
Customer sentiment analysis, meanwhile, is the process of determining the emotions of your customers based on their language. This usually comes from their opinions and responses off of social media posts and website reviews.
Customer sentiment analysis helps you determine overall reactions about your product, respond effectively to them, and gain insights and improvement cues.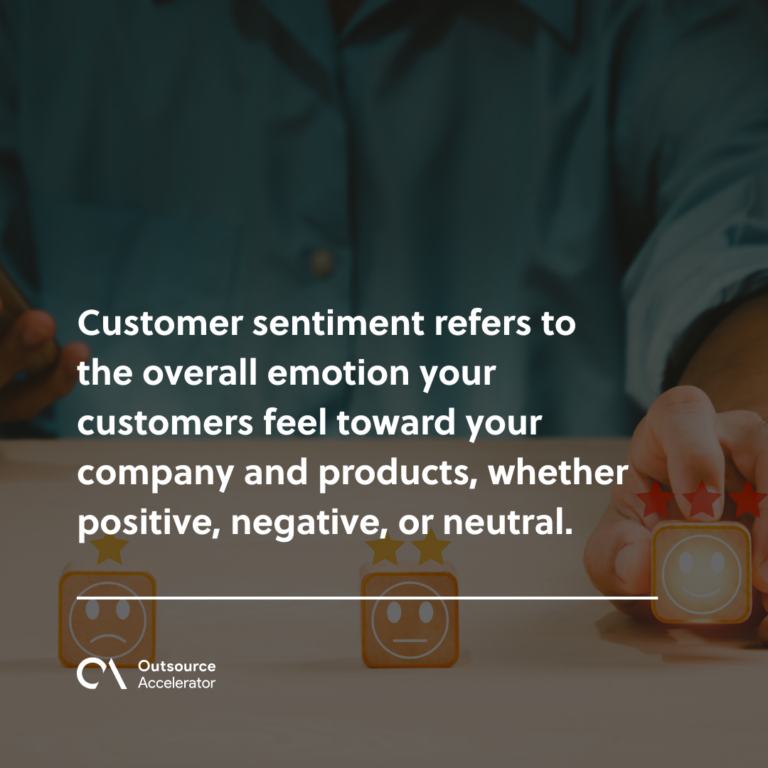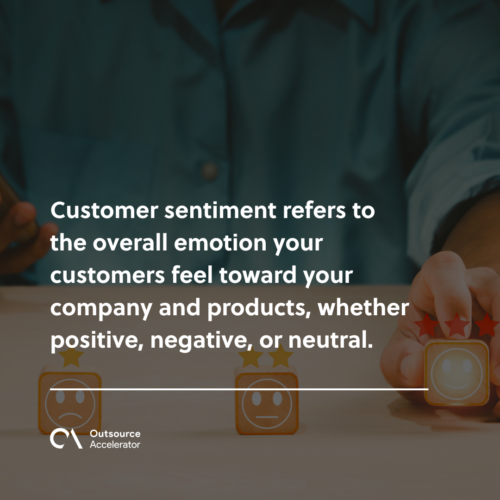 Why customer sentiment matters
Companies mainly use customer sentiment to improve their business and grow internally. Particularly, this helps you cultivate certain aspects of your organization including:
Customer service
Customer service, in general, has become increasingly demanding through the years. A 2020 study by Zendesk indicates that the majority of customers (80%) switch to a competitor after two or more bad experiences. 
A single mistake should be more than enough to help you improve your customer support. This is where satisfaction surveys should level up with the help of sentiment analysis.
Sentiment analysis on surveys can help you determine what features make them happy and what could frustrate them. 
Product offerings
Customers love to see your products and services improve the longer they use them. Customer sentiment points you to the industry trends, market insights, and best practices on product release. 
It as well provides hints on the following:
Major and minor problems

of a product such as bugs, security patches, and crashes;
Future improvements

to consider on next release;
Increased support

on several platforms, whether in smartphones or desktops; and 
Additional support

that can help with their needs.
Marketing strategies
Marketers can use customer sentiment to track the latest trends and insights that appeal to them. 
This could give you the opportunity to formulate campaigns accordingly, attract and convert more leads, and generate a bigger return on investment (ROI) as a result.
For instance, you can study and analyze your competitors' products, their weaknesses, and how you can improve your product for your audiences before releasing it. Memes, short videos, and rising platforms such as Tiktok, meanwhile, can grow your audience base quicker.
Proactive operations
In general, customer sentiment encourages you to become proactive in your operations. Through social media posts, feedback, and reviews, you will learn what your customer wants and act on them beforehand.
Comparing direct and indirect sentiments
You can measure customer sentiment by looking at two different ways: through a direct or indirect approach.
Direct sentiments refer to feedback and insights given directly to your business. Here, customers may take their time to reach out through email, feedback form, or direct messaging to express how they feel. 
This gives you the chance to communicate with them directly and answer their questions by replying to their messages.
On the other hand, indirect sentiments are reactions and feedback that come from social media posts, hashtags, and other forms of content that can reach a wide audience. 
Platforms such as Facebook, Twitter, and even YouTube have a way of tracking mentions about your company. With this, you can gain access to any positive or negative feedback about your services and products. 
Maybe, you can even find a song made about it, like in this viral United Airlines feedback.
How can you evaluate customer sentiment?
As a company seeking growth, you would be curious as to how your audience talks and feels about your business. Fortunately, this is made easier through online tools and best practices you can apply anytime.
Gather sentiments
As mentioned, customer sentiments can be found directly and indirectly. It as well takes different forms such as:
Word of mouth

. Word of mouth is the most fundamental and effective approach to marketing and gathering sentiment. This can be found through the "How did you hear about us" part of the form.

Social media

. This can be by far the most complex yet rewarding form of gathering sentiment. Most companies have a separate team that monitors

social mentions

through Facebook, Twitter, and Instagram as they interact with their audience base.

Customer reviews

. Most websites now let you create review forms directly through your website. Unlike social mentions, customer reviews can be easier to collect and analyze since they will come from a centralized site. 

Customer satisfaction (CSAT) surveys

. Lastly, you can insert a feedback space at the bottom of your CSAT surveys, one of the most prominent ways to gather sentiment.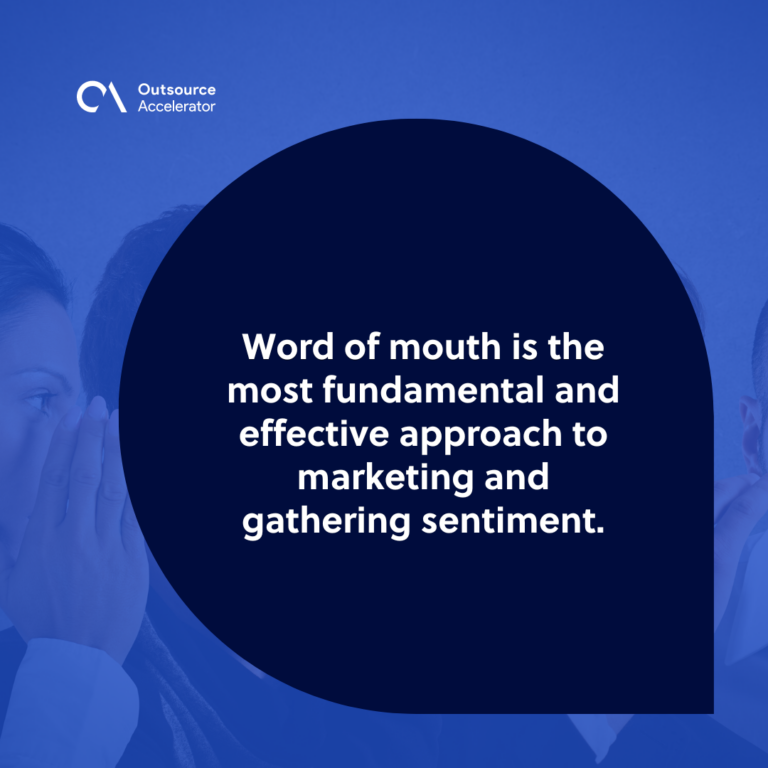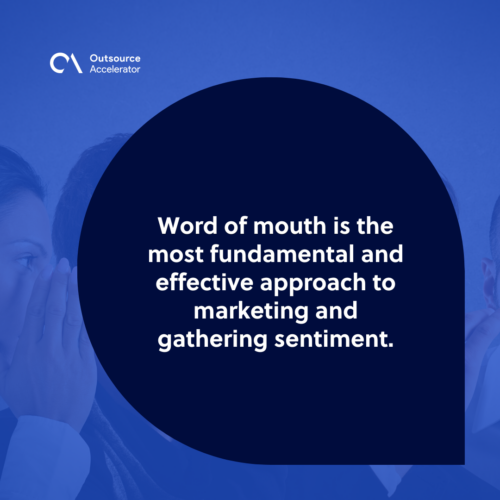 Learn to read between the lines
Simple feedback can say a lot about a customer's overall satisfaction. Negative sentiments can throw off your momentum a bit and discourage you. However, what your customers want is for you to listen to them and improve. This is why you should learn to analyze their reviews deeper.
Using the iceberg principle, try to read the tone of their reviews. You will be surprised by the valuable insights you can get from them. 
Act on the analyzed sentiments accordingly
In the end, customer sentiments should act as one of your tools in creating informed plans and strategies for your growth. 
Act on your received sentiments accordingly and take unnecessary negative remarks like a grain of salt. As much as possible, control your emotions in handling them and be humble in answering their responses so you won't be painted in a negative light.
With this, you will notice the increased satisfaction and profitability of your company in the long run.
Mastering customer sentiment analysis today
Reviews and sentiments can either make or break your company. This is since they are usually tied with the level of experience they get with your products and services. 
From your customer insights, you can work around your problems in a granular way and slowly create solutions for them. 
You can start gathering and acting on them with the help of online tools for surveys and social media monitoring. While this can be time-consuming and complex as your market grows, you can outsource them to a small team that can work on this better.
What's important is that you act on these sentiments and use them in the right way.