Where to outsource your back office staff?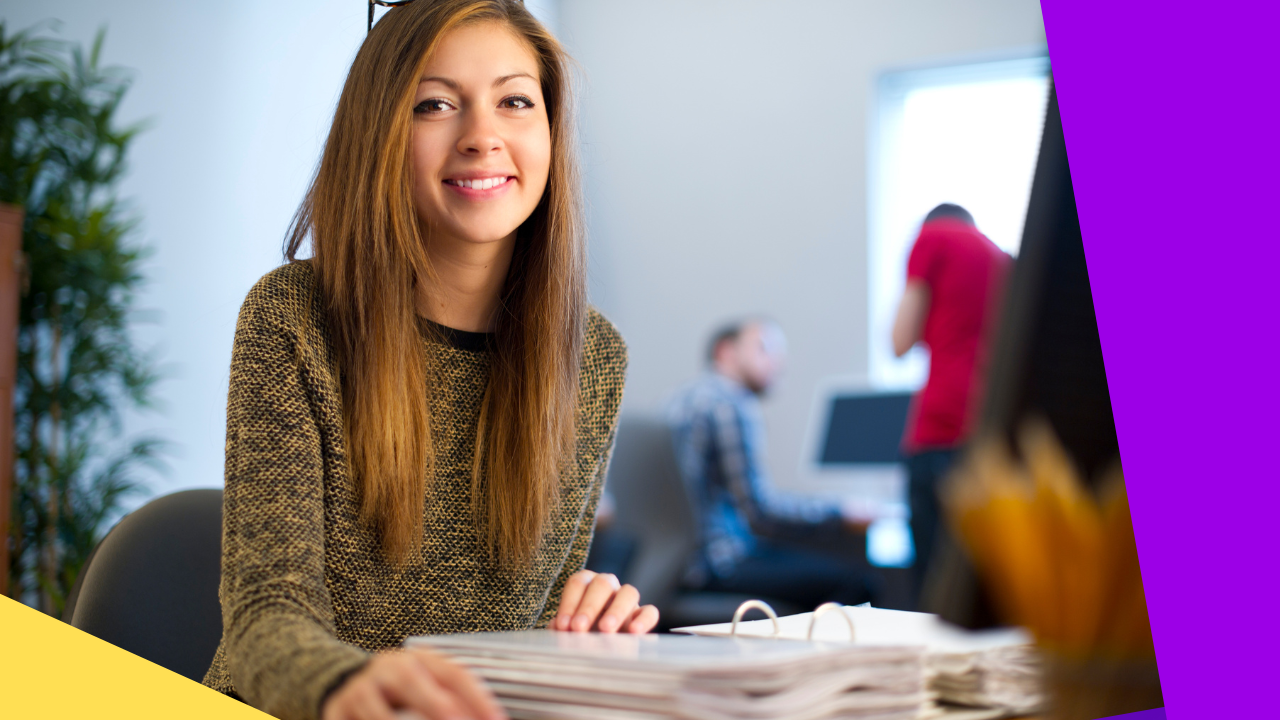 The Business Process Outsourcing (BPO) industry has a term called "location attractiveness." It is a metric that organizations use to determine where to take their outsourcing and staffing needs. 
It considers various factors, from the overall population skill, ease of communication and business operation, to how the current state of the country could affect the outsourced team. 
This emphasizes the first step in developing a strong outsourcing relationship – choosing the ideal country that could correspond to your needs.
Back-office outsourcing definition
An organization's back office serves as a support structure. It carries out tasks that are important in the smooth day-to-day operation of the business. Having back-office staff is essential but this can cost a lot.
Back-office outsourcing is the perfect solution for this dilemma. It is the method of hiring a third-party provider to perform some workload and project tasks.
These companies set up a complete team for your business. Including the office equipment, facilities, and more.
This approach helps businesses focus on their core competencies and free up their in-house human resources. It is an efficient cost-effective solution as work is outsourced to a specialized agency.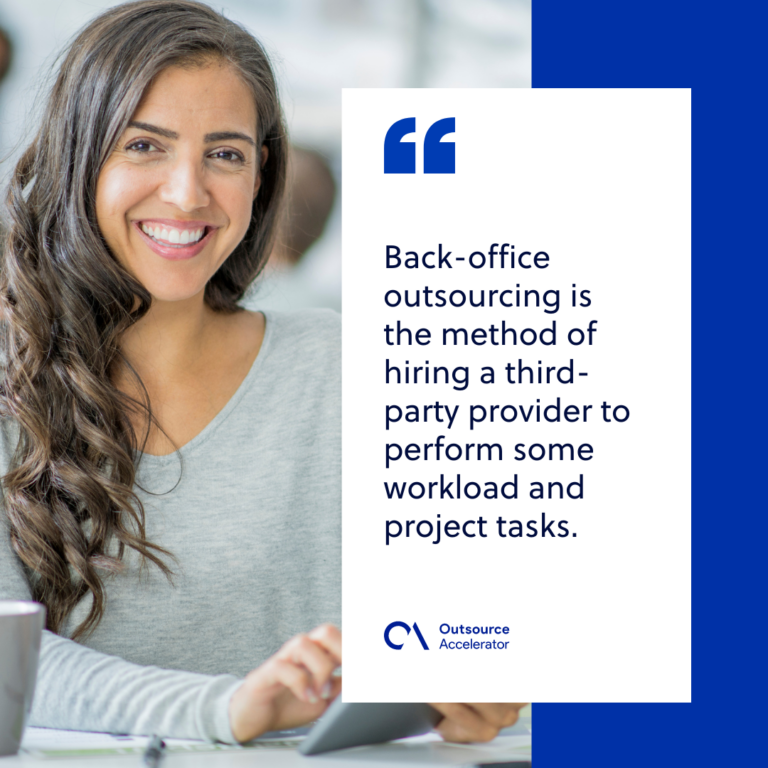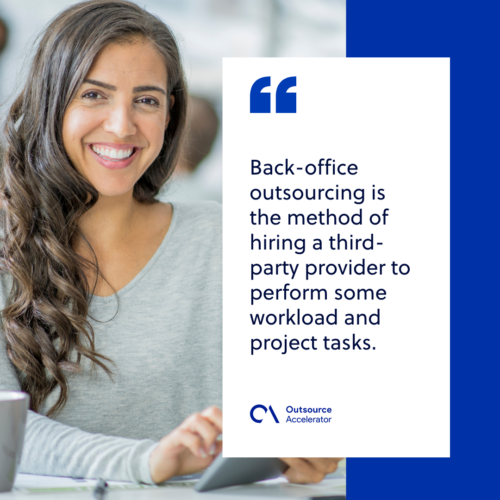 How does outsourcing help your business?
More than just its cost-efficiency, outsourcing has other positive effects on businesses. It is a strategy for companies that want to increase efficiency. This helps organizations, big or small, to succeed in their own industries. 
Access to cheaper labor is a well-known reason to consider outsourcing. Due to lower costs of living, workers in developing countries are paid less. Your business could get the work done for a fraction of the price.
The outsourcing company manages the hiring and training processes. You could concentrate on more important matters. This frees your time and enables you to focus on building your brand.
Additionally, service providers can afford the latest technology since it's part of their core business. It helps your business be more profitable by performing processes at an optimum rate.
Where to outsource your back office staff?
Businesses must spend the time to find the right outsourcing location and agency to ensure a great and worthwhile return on investment. But, with a vast global outsourcing market, which countries are the best to partner with professionally?
Philippines
The BPO industry in the Philippines has strengthened over the years. Its 96.3% literacy rate makes it ideal for businesses to outsource administrative, content, or data-centric tasks. 
Companies willing to outsource from there could find adjustment easier with its westernized culture and strong English proficiency. Moreover, the BPO industry in the country remains resilient despite the ongoing pandemic around the world.
Ukraine
One of the main advantages of outsourcing to Ukraine is its time zone. It partially overlaps with US and UK times. This makes it easy for companies to work around to provide 3-4 hours overlap with its shifts.
Aside from back-office tasks, Ukraine is a great outsourcing option for IT, software development, lead generation, and more. Outsourcing to Ukraine is ideal for those who prioritize working with companies that have a good quality to price ratio. 
Mexico
Mexico boasts the advantage of being within the same time zones as US-based organizations. 
Their bilingual familiarity with the English language and their rising work in the Information Technology (IT) and Human Resources (HR) services make them a good outsourcing location.
Companies of all sizes and across various industries have shown a growing interest in outsourcing in Mexico.
Even though manufacturing was its main focus before, businesses can now hire for other skilled job positions, such as IT, accounting, HR, and design engineering.
India
India's culture of intelligent, efficient, and hard-working individuals makes it the most popular country for outsourcing. Aside from 24/7 back-office and customer support, it remains the leading in providing tech support and IT-related services. 
As the second-largest English-speaking country in the world, India is an excellent choice for US or UK outsourcing employers. Their education system focuses heavily on mathematics and produces a lot of STEM graduates every year.
Taiwan
With its STEM-focused education, the Taiwanese government has a set goal of turning it into the Asian Silicon Valley. Over the years, it has been working on becoming one of the leading technologically advanced countries.
Outsourcing coding and other web-related tasks to Taiwan is a fitting idea. IT professionals in this country have a reputation for their hard-working spirit, good working ethics, and high quality of work compared to many other countries.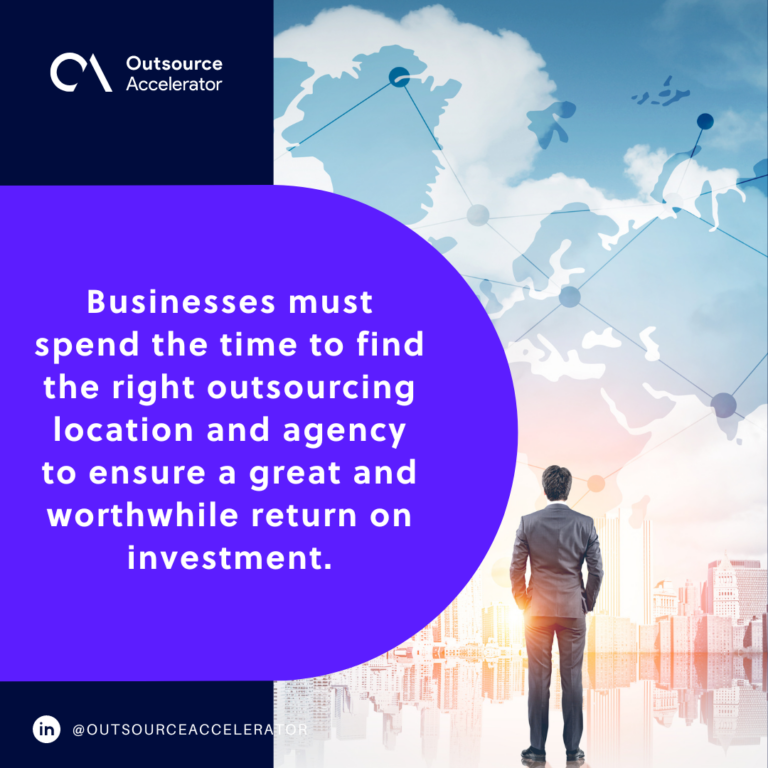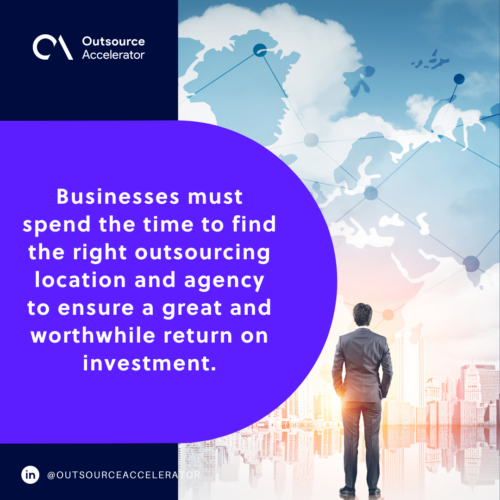 Outsource with Helpware
Back-office outsourcing is a fantastic business strategy that helps companies move closer to reaching their goals. The crucial part is in choosing the right outsourcing partner to experience all the benefits it could bring to your business.
When it comes to outsourcing, it is important to pick an organization whose vision aligns with yours. Top outsourcing provider Helpware is the perfect partner to help you with your back-office outsourcing needs.
Its numerous locations worldwide – from its main headquarters in the USA to its offices in Ukraine, the Philippines, Mexico, and Germany – can help guide you through your overall outsourcing journey. 
Contact Helpware now and experience a modern approach to the outsourcing industry.