Choosing the best data entry outsourcing company- 7 questions to ask
Choosing the best data entry outsourcing company- 7 questions to ask
Data entry is one of the trending job opportunities in today's market. Businesses of different fields consider it as one of the most crucial tasks, aside from their main operations, because it's the only way to maintain information that's necessary to these companies. It may sound easy, but most companies struggle in managing their operations because of this task.
As companies divert too much of their attention from data entry tasks, they start to compromise tasks that need greater focus. If you're one of the companies that is focusing too much on data entry, you should consider data entry outsourcing instead.
Why data outsourcing?
Nowadays, the number of data entry services is growing as companies prefer to focus more on how their operations more than admin work. Different outsourced admin services are offering data entry to help businesses in maintaining information in their databases for further effectiveness.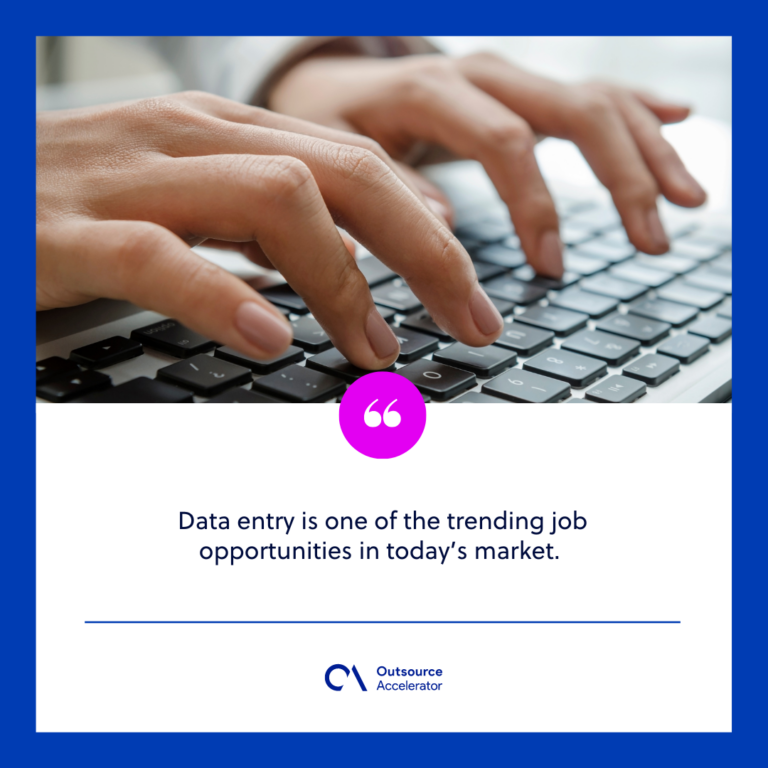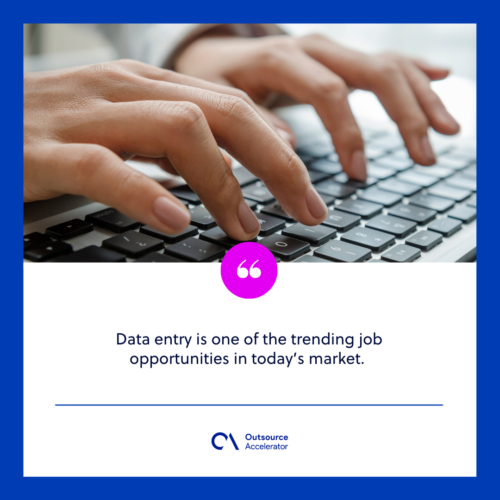 Where to outsource data entry services?
Aside from focus, some benefits of outsourcing data entry services are having less operational costs, improved productivity, and fast turnaround time.
If you've decided to invest in data outsourcing, you have to make sure you're spending on the right company.
Here's an essential checklist to consider before you choose your outsourced data entry company:
1. Does the company have the reliable data outsourcing experience necessary to take up your requirements?
Of all the data entry services available in the market, you may struggle in looking for the best company that'll suit your terms and conditions. Before anything else, you need to consider the company's experience.
There's nothing wrong with choosing a newbie, but if your concern is quality and efficiency, you would want a company with enough experience.
2. Do they know your business?
It's vital for an outsourced data entry company to understand your business to accurately collate your information. Their agents may have the skills to type fast, but if they don't know what they're inputting in your database, it is prone to errors.
3. Do they have established and robust technology infrastructure for data entry services?
Aside from guaranteeing data entry skills, your preferred outsourced company should have the technology to continuously provide you with services in the long run. Without robust technology, you and your outsourced company will struggle in maintaining information in your database.
4. Do they have scalable solutions?
Outsourcing data entry will surely save you a lot, instead of establishing your own team. If cost savings is the main reason why you prefer to outsource your team, you have to make sure that your preferred company has scalable solutions, wherein you only pay for the necessary service you need to be given your business situation.
5. What security measures do they have in place for data security?
Since inputting and maintaining information is the primary task of data entry services, security is another crucial thing that you need to guarantee. You have to make sure your preferred company has high data security against hackers and viruses.
They should have high-end security software to make sure their clients' information is safe, especially from identity theft.
6. Does the company have confidentiality and service level agreements for outsourced data entry?
When it comes to data entry, even the most straightforward detail about someone or something should remain confidential. Apart from confidentiality, their service level should meet or exceed your expectation.
Your preferred company should help you lessen your worries by taking over the job, which is why you have to make sure they pass your service level agreement to get the worth of what you're paying.
7. Are they flexible enough?
Flexibility is also an essential factor to consider in choosing the best data entry service provider for your company. In any business, the load of information is unpredictable, wherein sometimes there's a lot of data to maintain, and sometimes there's a little. Your preferred company should be flexible enough to meet your demands both ways.
Most companies nowadays are realizing how effective data entry outsourcing is. Established data entry service providers, like Booth & Partners, can help businesses focus more on their core operations without worrying about who's going to handle their data entry tasks. With the help of Booth & Partners, you can focus more on their core operations without worrying about who's going to handle their data entry tasks.
Further, if you're planning to invest your money in an outsourced company, these questions will help you out in determining which is the best company is for you.