8 CFO challenges and how to overcome them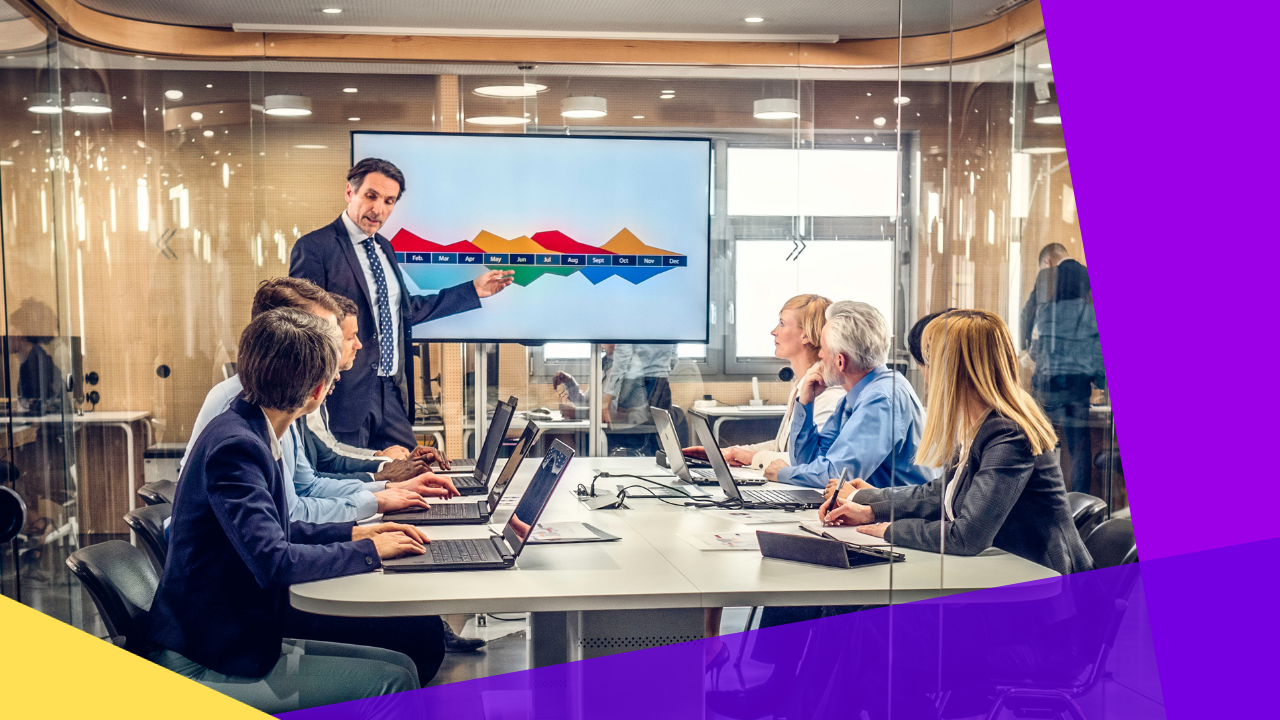 This article is a submission by D&V Philippines. D&V Philippines has years of experience in the accounting and finance industry. This third-party services company can generate the financial reports you need to make real-time financial decisions. 
Chief financial officers (CFOs) are an important part of an organization.
They are accountable for maintaining positive cash flow, determining the accuracy of financial statements, ensuring a company complies with tax laws and other similar responsibilities.
However, the role of a CFO has evolved over time to go beyond just finance. The latter is still their main thing, but they also do other tasks involving strategic decisions that have a profound effect on a company.
CFO challenges must be overcome so they can do their job to the best of their ability. 
8 CFO challenges and ways to solve them
These are some of the challenges that many CFOs might encounter: 
1. Acquire and retain talent
A CFO needs to find talent to fill vacancies in their department. CFOs roles have evolved and so have their teams. They need to have certain skills and experience levels to do their jobs well.
Technology has become more important in managing and analyzing financial data. This is a challenge a CFO might encounter because some might have all the skills they're looking for.
Some might only have financial skills and experience but lack the expertise in technology to collect and analyze data. You might have to hire a data analyst and teach them until they reach a certain proficiency in finance.  
In many cases, it's better to retain employees than to hire new ones because of its cost-effectiveness. Provide them with a competitive compensation package so they won't consider leaving your company.
Communicate with your team to identify their needs and wants. Get feedback from them so you know what policies and performance indicators work best for your employees.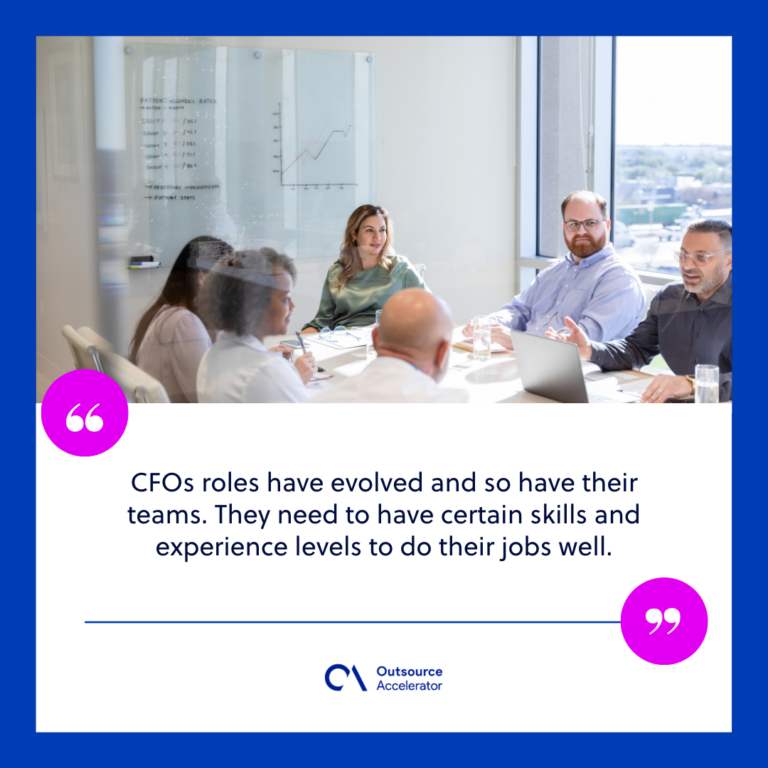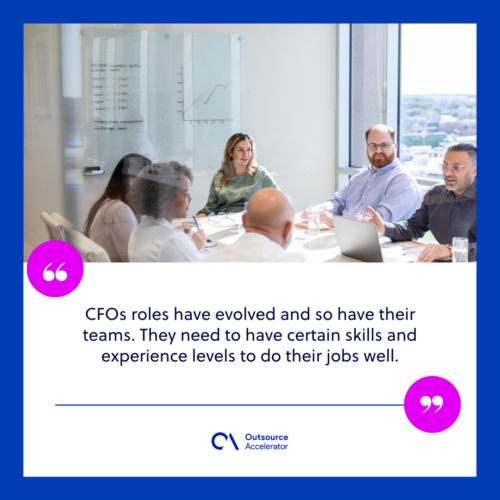 2. Integrate diverse data
Collecting data and drawing insights from a diverse set of numbers give many companies an edge. CFOs need current and accurate data to support their decisions.
It's tedious and challenging to use data from different sources. Integrate and unify data sets so that your collection and analysis are less time-consuming and more efficient.
It also makes it easier for your team to create reports and eliminate mistakes. Going through data sets and unifying them might be challenging, but the payoff is worth it. 
3. Leverage big data
Adding to the list of CFO challenges is creating a data-driven strategy that allows their companies to achieve their objectives.
Leveraging big data properly enables CFOs to make accurate forecasts that allow businesses to remain financially flexible regardless of the challenges they encounter.
CFOs and their teams now have to go beyond just data in finance. They might have to gather and analyze data from various aspects of a company such as marketing and operations. They must do these so they can turn numbers into actionable strategies.
However, despite the availability and effectiveness of analytics tools, some CFOs still rely on intuition. CFOs always find solutions to overcome this to leverage predictive data and strategize.  
4. Combine automation and technology
Several companies have used technology extensively since the pandemic and after it. However, CFOs still face a challenge when it comes to convincing some of their employees to trust automation and technology even more.
Others prefer doing some of their finance-related tasks manually instead of automating them. Doubts still arise as to the effectiveness of automation.
A CFO must convince their staffers of the benefits of automation and technology. One of the advantages of this is that they don't have to do redundant and some of their administrative tasks.
Technology integration also frees the schedule of your employees to do more creative, analytical, and strategic work.  
5. Improve cybersecurity and prevent fraud
Protecting sensitive financial information and preventing cyberattacks are among the CFO challenges faced as the size of a company grows.
The costs of cyberattacks and fraud eat into the budget and profits of companies. Loss of data may also threaten the privacy of a company's clients.
A CFO must find ways and identify the ideal technology to protect their company's data from cyberattacks and prevent fraudulent activities from taking place.
Cloud-based software is often a go-to choice for many companies because of its accessibility, ease of setting up, and layers of security. 
6. Learn to innovate
CFOs must be flexible and innovative to gain and keep their company's competitive advantage. They need to embrace their expanding roles and the tools that make their team's work more efficient and easier.
Their experience and knowledge of finance and their industry allow them to drive change and adapt to available technologies.
Establishing key performance indicators and using predictive analytics appropriately enable CFOs to determine opportunities and strategies to see them through. 
7. Make sure to comply with regulations
CFOs make sure that their companies comply with local laws, regulations, and taxes.
Delays and non-compliance incur penalties in the form of additional fees and/or restrictions. Regulations might change because of government policies.
The challenge for the CFO is to keep abreast of possible and current changes in policies. They must quickly comply with these changes with or without assistance from external auditors.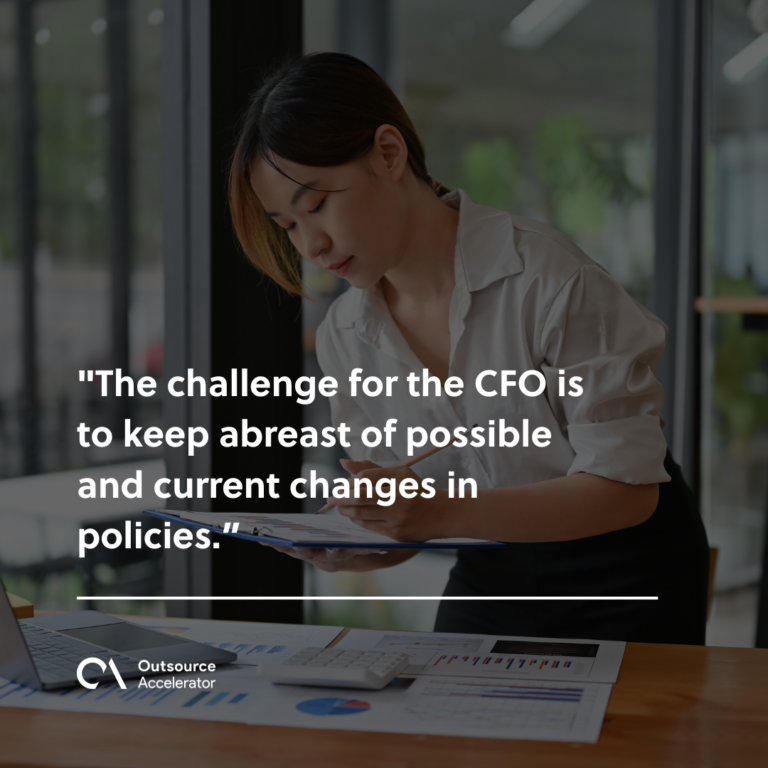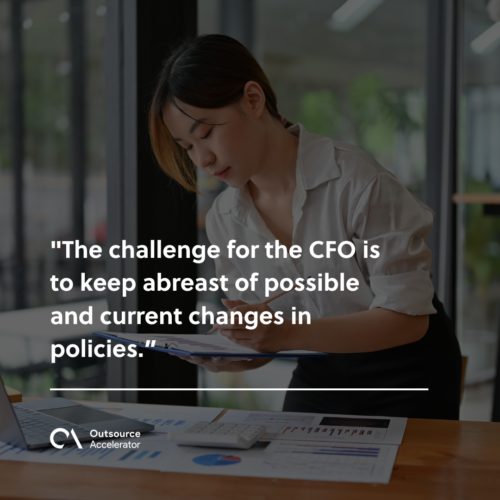 8. Shore up your remote workforce
The pandemic has revealed that teams can accomplish their task in a work-from-home setting. As the pandemic waned, many companies have shifted to a hybrid setup.
This, however, has led to an increase in work hours for many employees. The obscuring lines between work and home life have led to higher fatigue and stress levels.
CFOs must find the appropriate work-life balance for their employees in a hybrid setup. They must also identify technology and software to protect the data their teams access and use whenever they do their tasks. 
Getting over these CFO challenges
These CFO challenges might present momentary setbacks for high-performing leaders. These will test the latter's ability to lead and identify creative solutions for modern problems.
Once they have formed effective strategies, they'll be able to perform at a high level for their companies.