A quick guide to a CAD operator role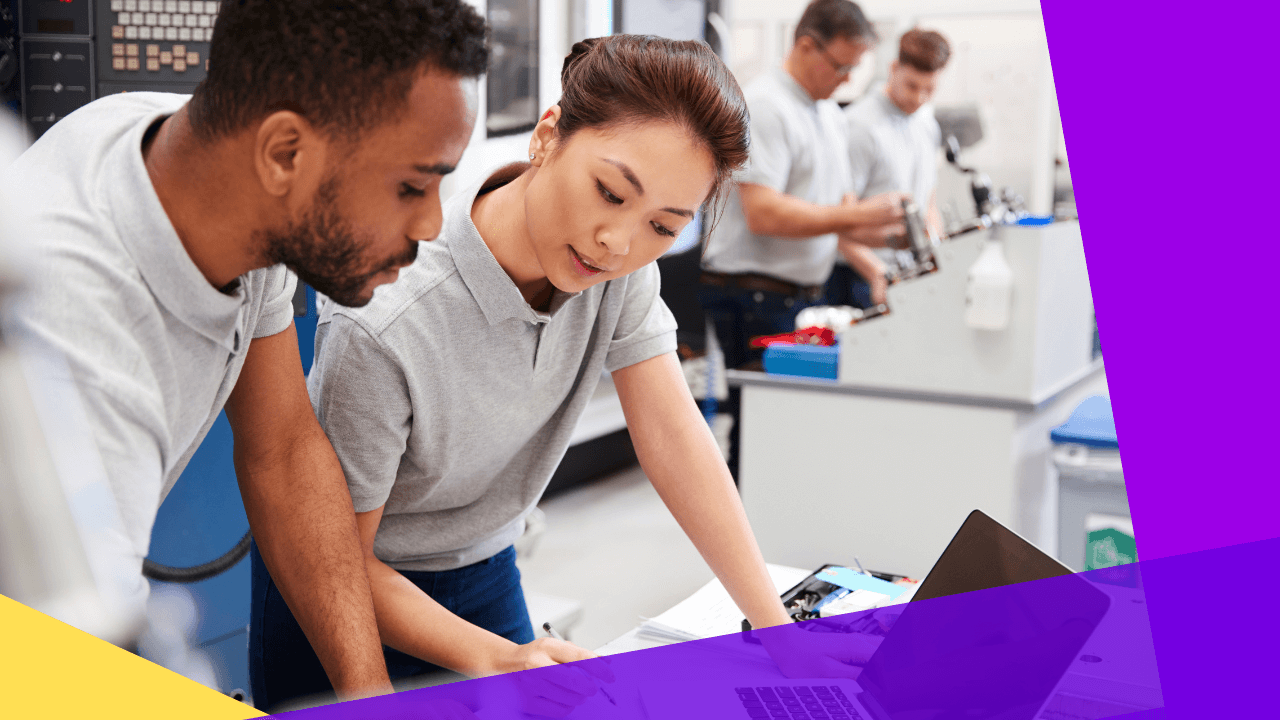 Computer-Aided Design (CAD) is a technology that allows for the creation, editing, visualization, and distribution of any kind of technical drawing or design. CAD is used in multiple industries but most frequently in engineering and architecture. 
According to P&S Intelligence's research, the CAD software market is expected to reach $18.7 billion by 2030. The manufacturing industry is a key sector, producing equipment for many other industries. From healthcare to game design, you've probably already come into contact with CAD products. 
This is why a CAD operator is a key role many companies will soon want to capitalize on.  
What is a CAD operator? 
A CAD operator is any professional who uses CAD software to create drawings or models. Clients provide the blueprints for the designs, and the CAD operator converts them into computerized models. 
A CAD operator must be familiar with different aspects of construction, including types of materials and building methods.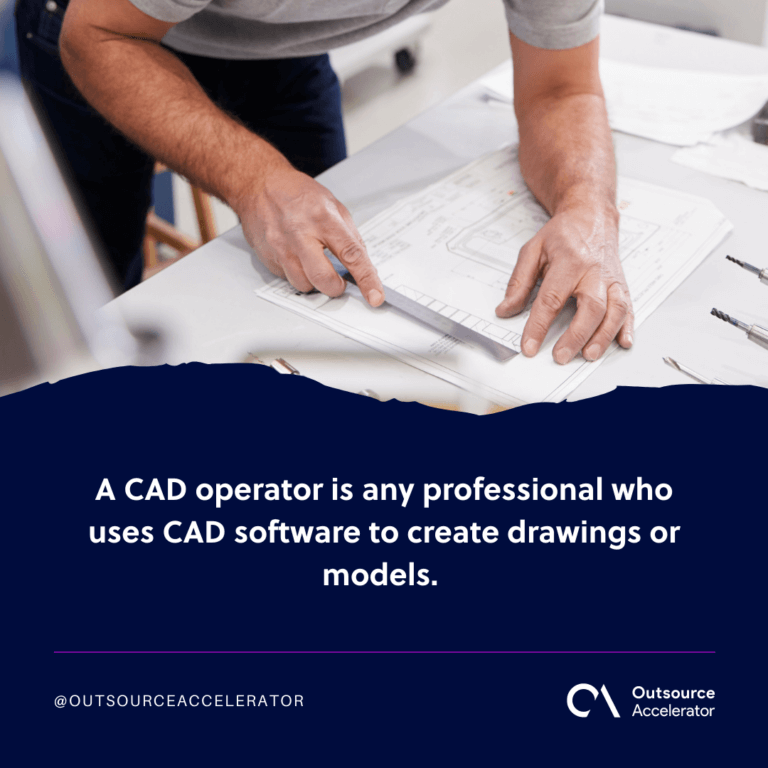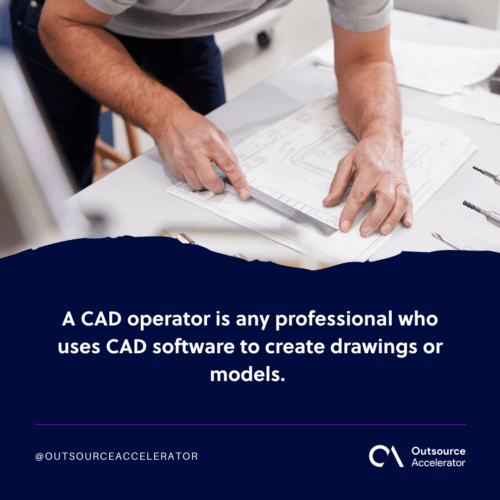 Duties and responsibilities of a CAD operator
CAD operators use CAD software to design and modify computer-generated models of buildings or products. They may work in product design, manufacturing, or quality assurance. 
A CAD operator's duties and responsibilities may include the following: 
Drawing plans for buildings and structures 

Creating accurate-to-scale drawings

Modifying existing designs to meet specifications 

Resolving problems with data entry 

Maintaining the database of designs 

Testing design accuracy by comparing against existing parts or prototypes

Performing routine maintenance on CAD equipment

Applying knowledge of engineering principles to determine the best course of action 
Required skills and qualifications of a CAD operator
To accomplish their responsibilities, a CAD operator must possess the following key skills: 
Proficiency in CAD software

Basic computer and data entry skills

Good math skills, including an exemplary understanding of geometry and trigonometry 

Excellent spatial reasoning skills to visualize two-dimensional drawings as three-dimensional objects

Knowledge of architectural and civil drawing methods, practices, and theories

Familiarity with building codes, standards, and regulations

Ability to read blueprints, sketches, and maps 

Can work in a

cross-team environment

Able to take ownership of tasks, projects, and assignments 

Excellent organizational skills with attention to detail and accuracy

Ability to multitask, prioritize workloads, and meet deadlines 

Good interpersonal and communication skills 

Can work well under pressure in sometimes stressful environments
CAD operator trends and opportunities 
As with any technology, CAD is expected to advance and evolve, especially as business needs change. Here are some of the expected trends that will impact both CAD and the role of the CAD operator: 
Expansion of AI 
As sectors like healthcare, finance, and entertainment roll out applications of AI, so does the CAD industry. Paired with AI, CAD operators can automate tasks, optimize design models, and increase productivity by working faster. 
Using AI, a CAD operator can integrate data from multiple sources to provide even greater accuracy for their engineering and manufacturing projects. A CAD project empowered by AI ensures that all elements work together to attain functional design.

Model-based definition
Model-based definition is a way of designing 3D models such that all information that one needs to know about a product can be gleaned from that model. It's become a popular way for manufacturers to record relevant product information, like geometric dimensions. 
By using CAD for model-based definition, operators can better unify designs and processes. It also emphasizes quality assurance by consolidating data from both techniques. 
3D printing
The 3D printing market is growing. It's already entered several major sectors and developed multiple different applications. It's estimated that 21.5 million 3D printing units will be shipped worldwide by 2030. 
As technology usage widens, more people and businesses will begin using 3D printing to produce parts from CAD software.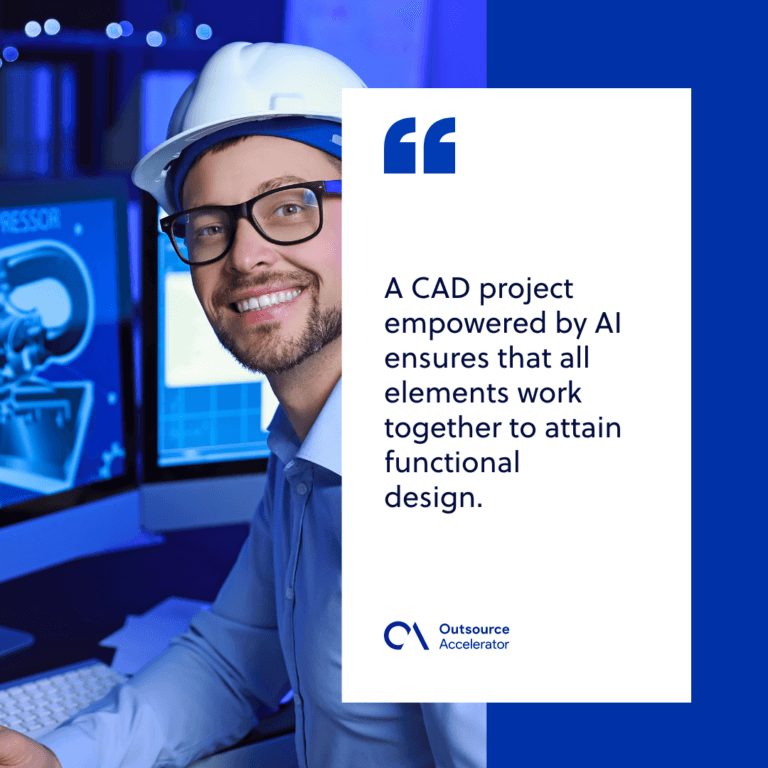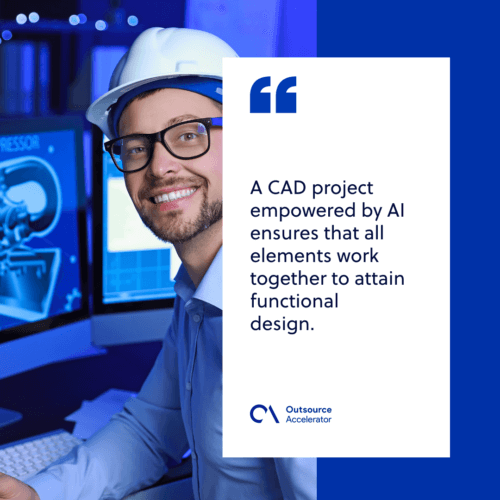 Why you should hire a CAD operator
A CAD operator is able to work in many different industries. However, if you are specifically starting an engineering firm or an existing company looking to expand your operations, a CAD operator will be a great investment. 
A CAD operator can be very beneficial for your business by providing the following: 
Accurate and detailed drawings

– This is very important when creating architectural and engineering plans, blueprints, and other documents that require precision and accuracy.



Work on multiple projects

– A CAD operator can multitask on several projects simultaneously without sacrificing quality or efficiency. This can be helpful to businesses that want to keep multiple clients satisfied.



Cost-savings

–  Due to their skill and experience, CAD operators can save your company money by completing projects faster than an intern or entry-level employee. They'll be able to complete more work for you in less time.



Flexibility in multiple roles

– Aside from their main role of modeling using CAD software, a CAD operator can also hold other similar positions in your operations, such as a designer or project manager for CAD programs. 
The CAD operator role is simply one example of a profession evolving or being born out of this new digital age of opportunities. If you're set on upgrading your construction design processes to the next level, outsourcing a CAD operator will help you do so.