The (unnoticed) benefits and examples of business texting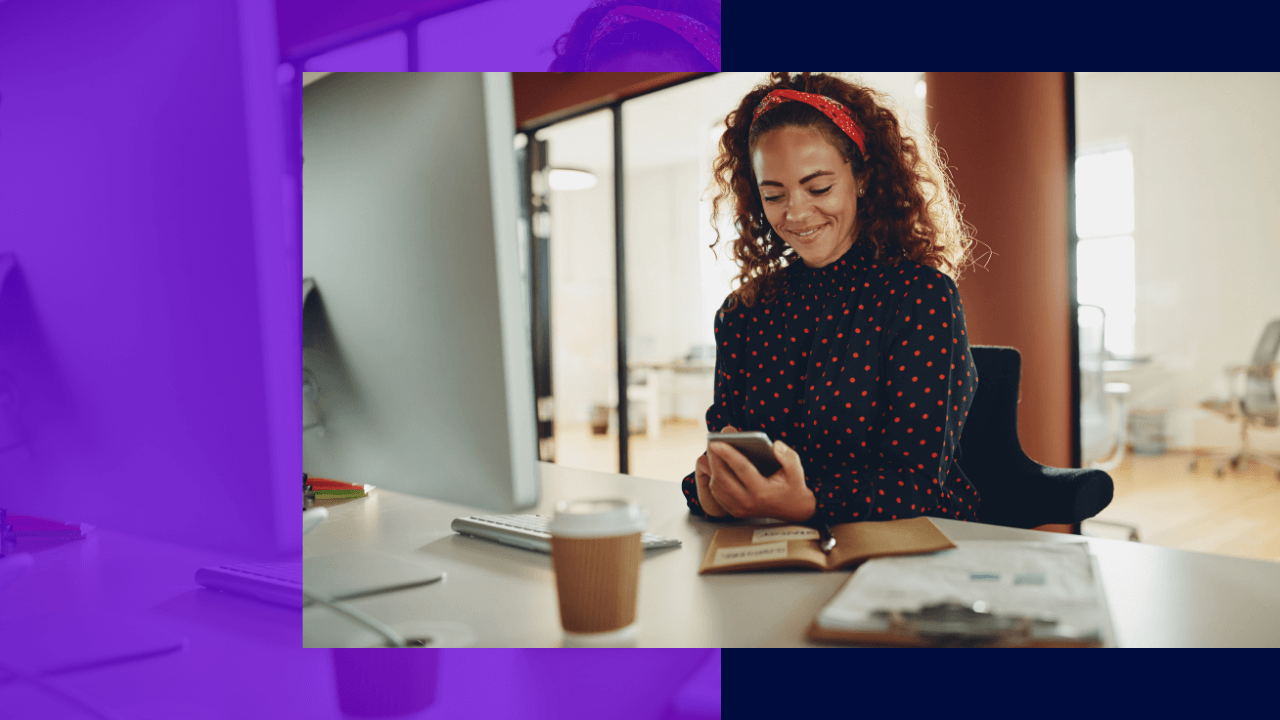 Digital communication is in. As a business, it's your responsibility to keep up with your customers and reach them as much as you can.
More specifically, mobile communications are now widely used worldwide. Around 97% of Americans nowadays own a cellphone of some kind, while half of the world owns a smartphone. Yet, most companies are focused on online-related channels such as email and live chat.
Having been here for a while, business texting is a hidden gem in terms of connecting with customers through mobile. It is also a cost-efficient way to communicate since it only takes a few pennies to text a single client.
Find out how you can use business texting and its unnoticed benefits to your advantage in this article.
Defining business texting
Business text messaging or business texting refers to the service where businesses can reach out to customers through text messaging.
Compared to other channels, business texting is the quickest correspondence with customers next to live chat. It is also easy to maximize for sending promotional deals, updates on orders, and appointment confirmations.
Originating with SMS messages, business texting has now spread through other platforms such as Facebook Messenger, Viber, and WhatsApp.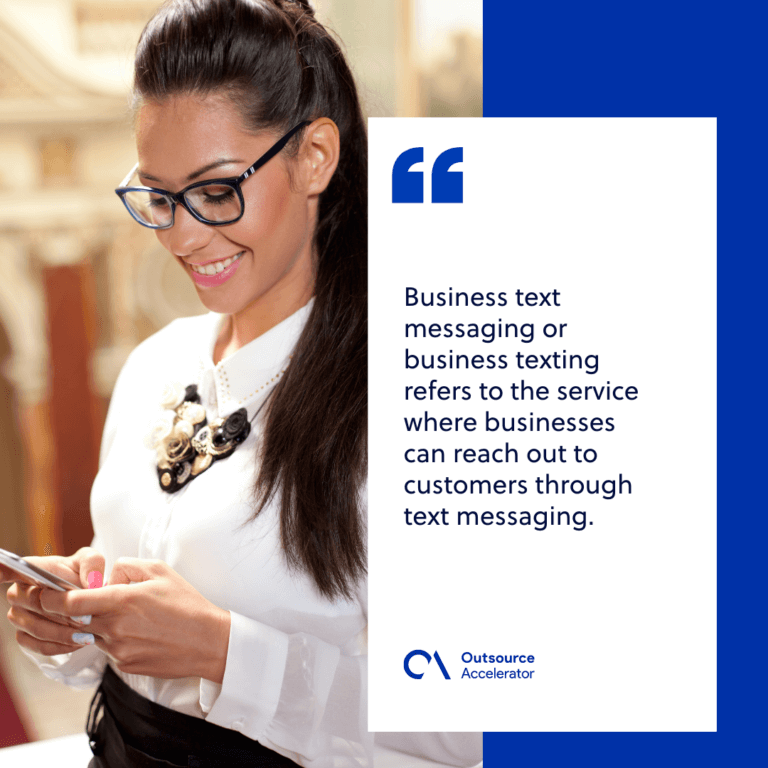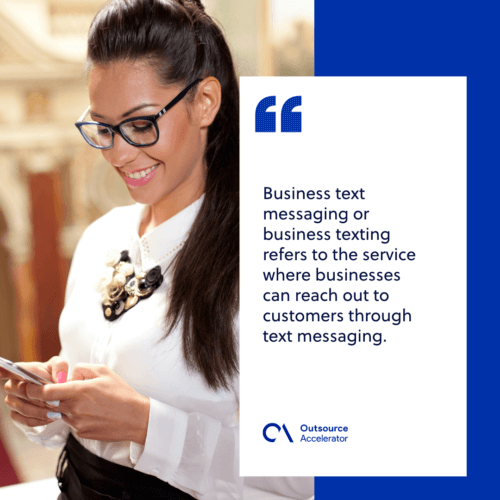 When you should use business texting
Business texting can be used across different industries, regardless of company size. More specifically, companies can utilize this in the following ways.
Appointment setting
You can have your appointment setting process done through business texting. You can have your customers set appointments, receive confirmations, and get reminded through text for an easier process.
At the same time, you can combine business texting with online booking through your website for a more convenient process. 
Promotional discounts
Business texting is also the best way to send promotional discounts to customers. You can easily send coupon codes or short links exclusive to each client so that they can get personalized deals accordingly.
For instance, like in appointment-setting, you can remind your customers through text updates in case of price drops or sale alerts.
Text-based customer support
Also, you can utilize text-based customer support to resolve your customers' pressing concerns right away. This could make your company easier to reach and communicate with since issues are presented and acted upon instantly.
An excellent example of this is setting keywords. Clients can use keyword-based texting to categorize and identify their concerns easily.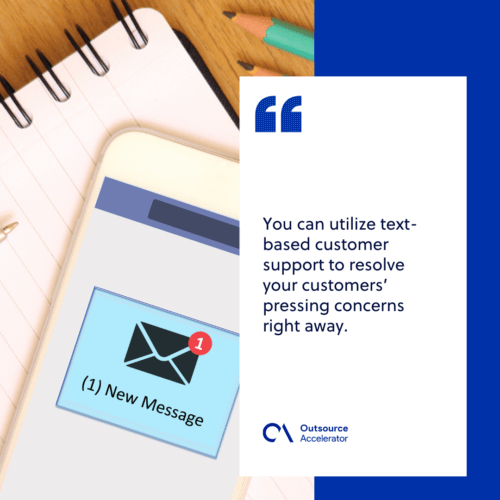 Surveys and polls
You can easily hear customers' preferences and opinions through texting. After a transaction, you can send survey forms or collect their opinions through text to instantly gather their insights.
Customers can also vote on your polls by having text-to-vote campaigns.
Order-taking and updates
Restaurants and e-commerce stores usually have online ordering systems to accommodate services such as dine-ins, takeouts, and reservations.
You can do this as well – through text messaging!
Have your clients text their one-off orders and details to you directly. At the same time, integrate texting into your CRM or order-taking software to help you keep track of their orders and transaction history.
Contest entries
Lastly, organizing a text contest effectively increases your engagement and relationship with customers. Ask them to enter a code, register, or send their entries through text messaging to participate in sweepstakes or short competitions.
While it is legal to have text contests, different laws and regulations can apply according to the participants' locations. This is why you should seek legal help if you plan to organize such contests.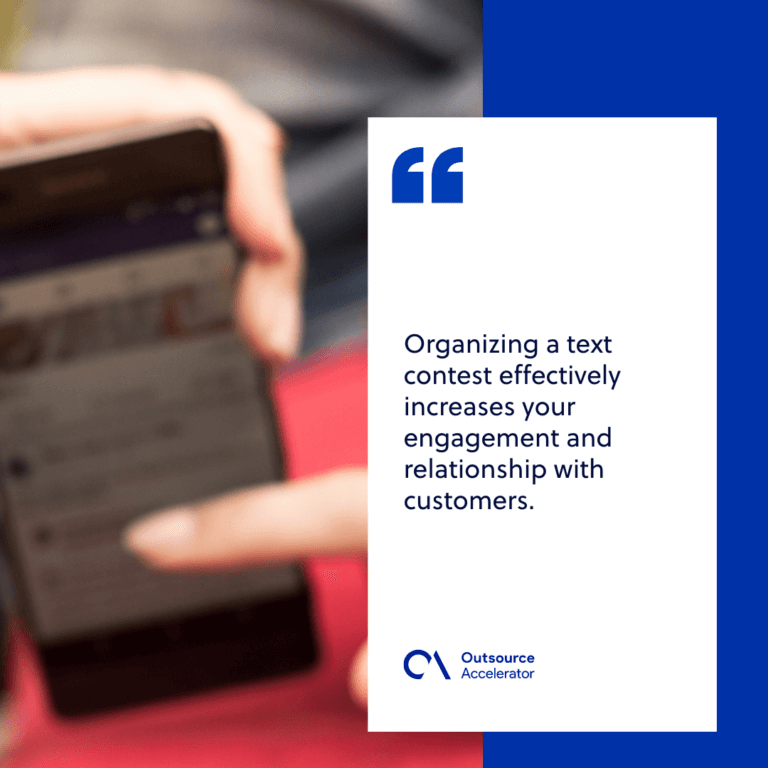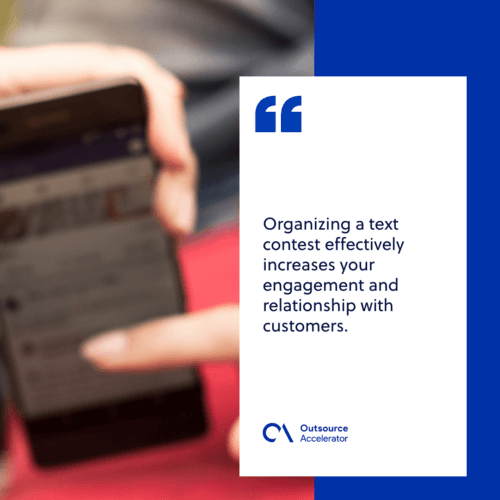 Benefits of business texting to a company
Business texting offers several benefits that are not always available to other communication channels. Here are some of them.
More personal interaction
This method provides a more personal way of interacting with your patrons. As long as you have an updated number and mobile device, you can reach them and send updates anytime, wherever they are.
Better engagement
Text messaging is the best way to engage more consumers, especially in marketing campaigns. Since text messages can be instantly seen without an internet connection, customers can act immediately on promos and campaigns.
At the same time, customers can easily opt-in or out of subscriptions to your services whenever needed.
Quick response
Aside from social media messaging, text messaging is one of the quickest ways to respond and get feedback from your audiences.
However, be mindful of how you are managing your text messaging. 74% of consumers prefer texting with a business when a real person is on the other line, based on 2021 statistics. 
Carefully plan how you will communicate with your audience if this is your preferred channel.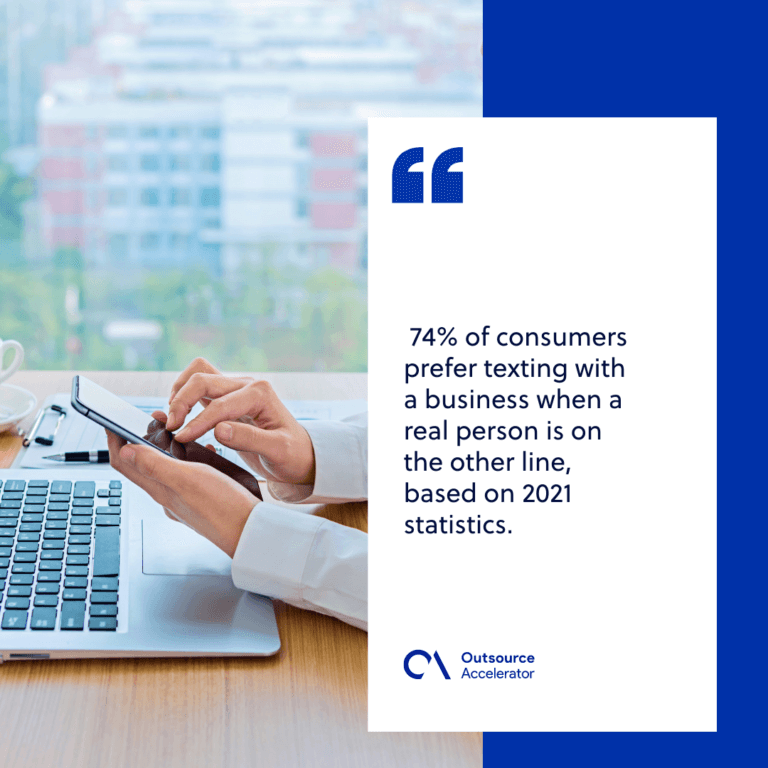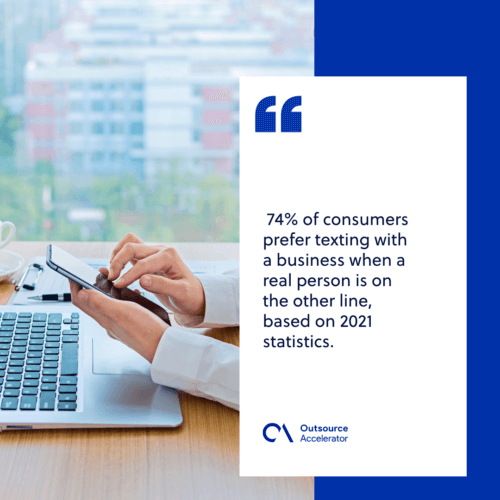 Larger-scale communications
Lastly, you can reach out to more audiences cost-efficiently through business texting. Use SMS blasting for surveys, polls, and other campaigns that target a large number of leads to attract and convert.
Business texting vs. other communication channels
Despite the benefits listed, only a few organizations (39%) use this channel to talk to their customers. This is since most companies nowadays turn to tools such as email and live chat.
Companies like you should not hesitate to use business texting as another way to connect. Being a different channel, it also has features that you cannot find on other platforms.
Business texting vs. phone calls
Voice call is still primarily used by companies, especially in customer support.
Meanwhile, business texting can fill the gaps that this channel lacks, including the following.
Instant connection with clients

.

According to Gartner

, it takes 18 dials for salespeople to connect with buyers. With business texting, you can message your leads for offers instantly.

Direct communication

. Customers get annoyed easily when they are transferred to other departments for their concerns. Meanwhile, business texting lets a certain department communicate through their mobile numbers.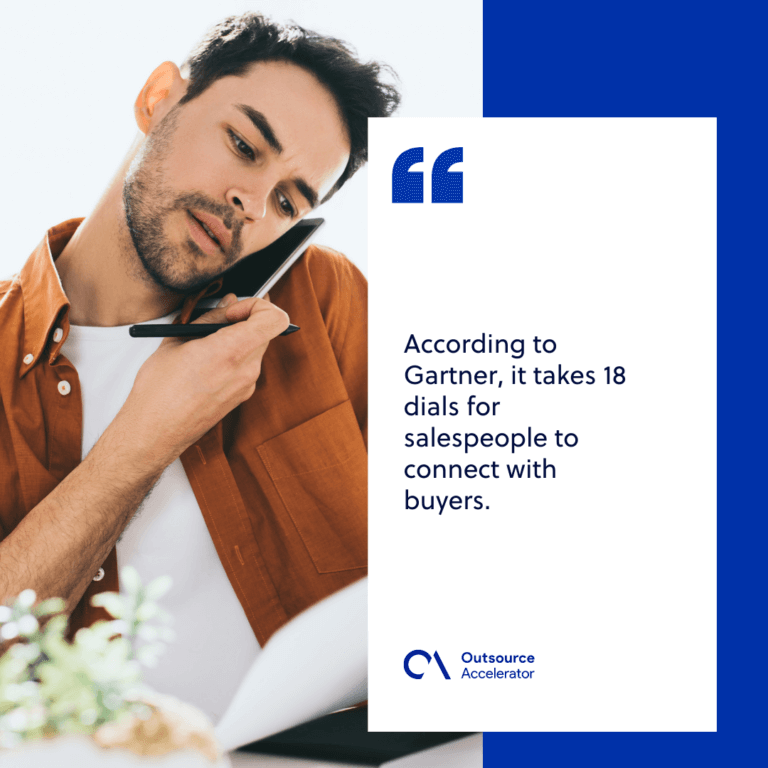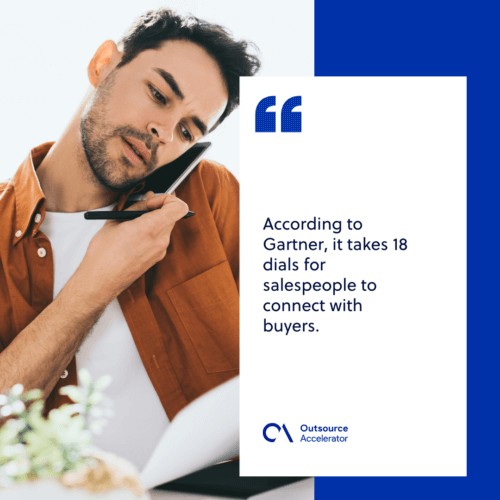 Business texting vs. email
Text message marketing is way more effective compared to email in terms of conversion and connection. On the other hand, use email marketing for more in-depth and appealing content to deliver straight to your audiences.
Support-wise, email communications make paper trails easier and more formal compared to text messaging.
Business texting vs. live chat
One of the ways that make business texting unique to live chat is its modes. Text messaging is asynchronous and does not require customers to be active while talking to agents. This makes it easier for them to track your conversation when they're away.
In a live chat, meanwhile, clients have to stay online and responsive. Else, they will lose track of the conversation, causing them to start over.
Another is its availability. In a live chat, you have to be online to connect with an agent. Text messaging only needs load credits – sometimes it's free! – even when you're not connected to the internet. This makes customer service better for your company.
Business texting tools
You can start setting up business texting with only your phone and a working mobile number. However, if you want to level up your texting services, here are some tools that can help you.