Essential guide to business registration in the Philippines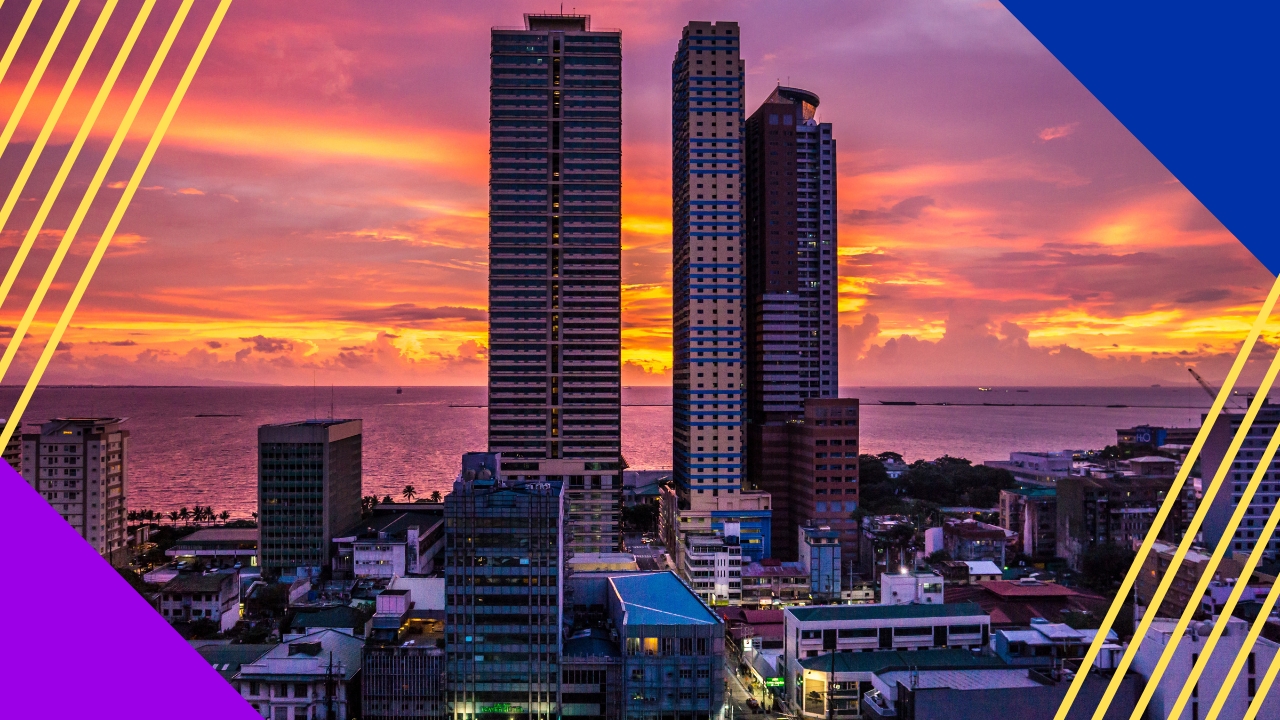 The Philippine economy grows with the help of foreign and local investments. With this, the welfare of its citizens and businesses continues to improve by providing jobs, creating better infrastructures, and improving several aspects of the government.
Starting a business is one of the most common ways to invest in the Philippines. Both foreigners and local citizens can start their company whether in the comforts of their own home or with a physical office. 
When you have your business plan and concept ready, it's natural to think of ways to legitimize your operations. The best way for this is to register as soon as possible
This guide walks you through the business registration process in the Philippines. It also aims for you to get to know the business climate in the country and the permits needed to register your business.
Doing business in the Philippines
The Philippines fares in its doing business index today compared to a decade ago. From 124th in 2019, the country now ranks 95th, jumping 29 notches the following year.
Since 2010, several measures have been done to improve this ranking. Though, the country still has a lot to improve in terms of infrastructures, cost of utilities, and red tape in government processes and procedures.
The country attracts foreign investors for several reasons.
Strategic location

. The Philippines is considered a gateway to trading in Asia with its geographic location.
Natural resources

. The country is abundant in natural resources, making export processing more accessible and affordable.
Less investment risks

. The Philippines is considered less risky to investors compared to some of its neighboring countries.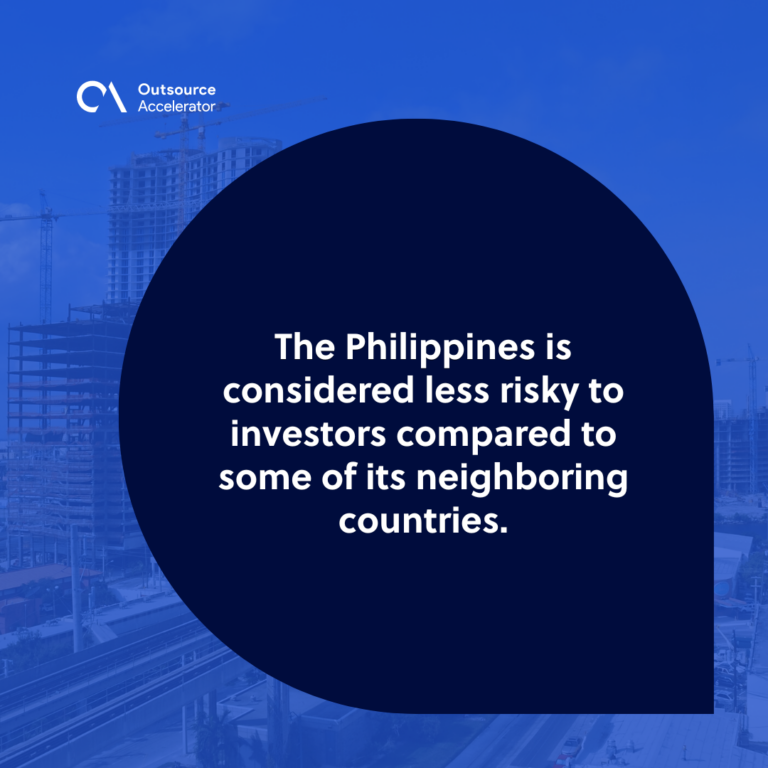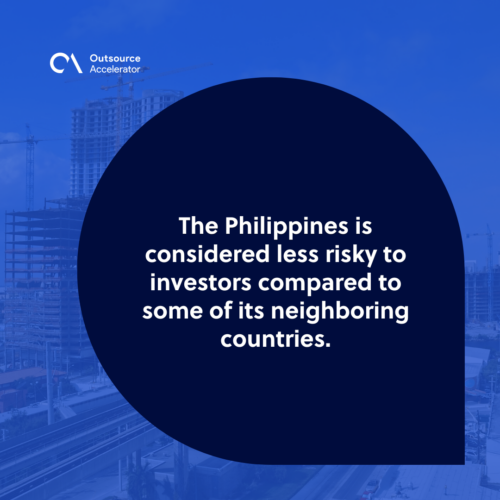 Corporate entities in the country
Corporations in the country are identified by their stockholders' nationalities and their inception. This can largely affect certain business aspects in terms of registration, investment restrictions, and other policies that apply to it.
Domestic corporation
Domestic corporations refer to companies founded and started their operations in the Philippines. It could range from a single proprietorship, partnership, to incorporations and limited liability companies. 
These corporations can have either 100% foreign or domestic ownership or up to 60% domestic and 40% foreign.
One-person corporation
Meanwhile, one-person corporations (OPCs) are companies built without the need for shareholders or a board of directors. Here, the business owner is its shareholder, acting director, and president at the same time. 
This is the best way for entrepreneurs to open a corporation without minimum capital requirements and the need to look for shareholders. 
Foreigners can build an OPC in the country. However, it should be within an industry approved by the Foreign Investments Act, including manufacturing and export.
Foreign corporation
Lastly, foreign corporations are not directly founded and built in the Philippines. Rather, a regional office or department operates in the country under the laws of the parent company's location.
Foreign corporations operate in the country through the following:
Branch office

. A branch office is allowed to do business and generate income in the country from its operations under certain conditions as prescribed by Philippine laws.
Representative office

. A representative office, meanwhile, aims to simply establish its corporate presence in the country without generating income there.
Regional headquarters (RHQ)

. RHQs are tasked to supervise, inspect, and coordinate branches and subsidiaries within the APAC regions. 

Regional operating headquarters (ROHQ)

. Unlike RHQs, regional operating headquarters (ROHQs) are allowed to offer and engage in income-generating activities in the country, but only to its subsidiaries and branches.
How to register your business in the Philippines
Registering your business in the Philippines these days can be quick and easy thanks to simplified government measures. 
However, you should consider first the industry you want to enter. The Foreign Investments Act indicates the industries that are qualified and limited to foreign investors when it comes to starting a business in the country.
These restrictions protect several measures in the country and encourage local small business sectors as well.
When you're ready and have chosen the industry you want, you can proceed to register your business.
Register your business name
First, secure your company entity through DTI or SEC. Register through available forms on their websites and check the availability of your proposed company name. 
Usually, you may encounter difficulty in securing company names especially if they found close matches that can cause confusion when you start operating. With this, prepare at least three proposed names for DTI registration or an affidavit for SEC.
Then, prepare requirements such as notarized articles of incorporation, by-laws, IDs, and registration fee. Processing may take up to two weeks.
Business name registration (BNR) can be done online for both agencies. Though, make sure to secure physical copies of your registration and requirements in case you are required to bring them to a local office.
DTI vs SEC: What's the difference?
Depending on your nature, you can register your company to either the Department of Trade and Industry (DTI) or Securities and Exchange Commission (SEC).
Businesses with sole proprietorships require DTI registration. Those that are qualified to register here are micro and small-medium enterprises (MSME), including e-commerce stores and small-scale businesses.
Corporations, partnerships, incorporations, and other similar entities, meanwhile, must secure SEC registration. Compared to DTI, the agency gives the power to allow companies to do business, trade assets, and other functions under the country's corporate and investment laws.
Secure necessary permits from local government
Next, you need to secure necessary permits from the local government unit where your business is located. Secure the following permits even before you start your operations to prevent legal consequences from the government.
Barangay clearance
A barangay clearance can be obtained through a barangay hall that covers your place of business. It is a requirement to obtain a mayor's permit, that's why it is necessary for you to get one.
To get a barangay clearance, bring the following to your barangay hall:
Duly filled-out application form

Certificate of registration from DTI or SEC

Sketch of business location or office

Contract of Lease if your place is rented, or land title if you own it
You can get your barangay clearance within the day.
Mayor's permit
Requirements are almost the same for securing a mayor's permit, but with barangay clearance added. Go to your local municipality and pay the necessary fees to obtain this. Processing may take up to weeks depending on your locale.
Business permit
Also called a mayor's permit, a business permit is required especially for companies operating in physical establishments. It certifies that your company has the license to operate in the city or municipality where you registered it.
This also gives you access to business loans, financial assistance, and other related transactions.
Basic requirements for obtaining one are also the same as the first two permits. In addition, you need to secure the following permits from other government agencies:
Public Liability insurance

. Meanwhile, companies must acquire public liability insurance as protection against legal liabilities brought by property and physical damage to third parties.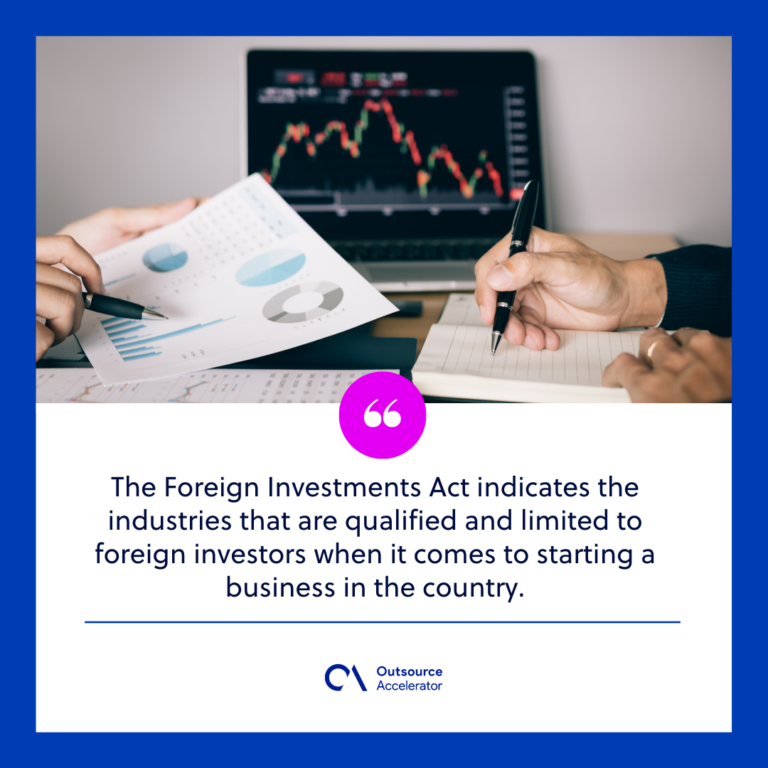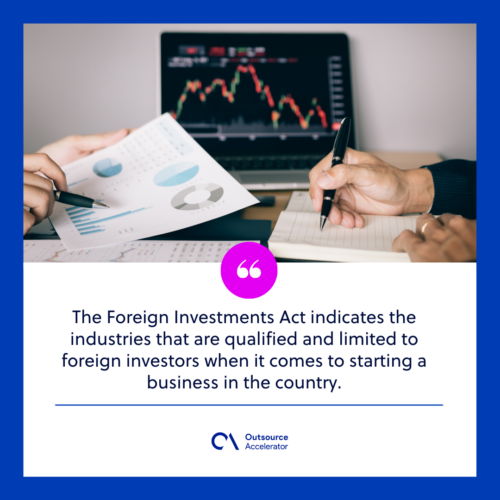 Register with the BIR
The Bureau of Internal Revenue (BIR) is responsible for regulating taxation, finance, and other related policies in the country. This includes collecting taxes from working individuals and businesses in the Philippines.
To remit and pay for business taxes, your company must be registered to the BIR. You can apply to the nearest revenue district office (RDO) where your locale is covered and bring the following:
DTI or SEC registration

Barangay clearance

Business permit

Contract of Lease for rented space or Land title for owned space

Three copies of the duly-filled application form

Payment fee
BIR has two types of application forms for businesses. For single proprietorship, fill up BIR Form 1901. Corporations and partnerships, meanwhile, should fill up BIR Form 1903. Couple these with BIR Form 0605 for payments.
All of these can be found on their website.
Apply for employee contributions
After securing the basic registration, you should start taking care of your current and future employees as early as possible. 
As required by Philippine laws, employers are required to pay for employee's benefits and mandatory contributions, including their monthly salary, overtime, and 13th-month pay. 
As for the contributions, you'll be required to file their applications at least within 30 days of their employment. Paying their contributions accurately and on time ensures that they get to apply for loans and claims whenever they need it. 
To do this, you first need to register to the following:
Social Security System (SSS)
You have two steps for SSS Employer registration – through a physical office and through online registration. First, go to the nearest SSS branch and bring the following documentary requirements:
For single proprietorship:
Filled-up

SSS Form R-1 for employers

Approved SEC certificate and documents

Business permit 

Barangay clearance

Valid government ID
For companies:
Filled-up

SSS Form R-1 for employers

Approved SEC certificate and documents

Sketch of business location map

Validated SSS Form R-6
Once you get your 10-digit SSS number, register to My.SSS portal using your account details and email address for verification.
Home Development Mutual Fund (HDMF).
Also known as Pag-IBIG, HDMF contribution is required for both public and private entities in accordance with the HDMF Law of 2009. Unfortunately, online registration for employers is no longer available. 
To register for a Pag-IBIG ID number, go to the nearest branch that monitors your membership and submit a duly filled out Employer's Data Form along with your certificate of registration from DTI or SEC and a specimen signature form.
Philippine Health Insurance (Philhealth).
Lastly, all employers from the public and private sectors are required to register for Philhealth ID so their employees can get socialized health insurance.
To do this, submit two copies of the Employee Data Form and Membership Registration Forms for existing employees along with DTI or SEC registration to any Philhealth office.
Philhealth and HDMF registration are easier in terms of requirements and processing.  
Secure PEZA registration for BPO companies
Founded in 1995, the Philippine Economic Zone Authority (PEZA) oversees and facilitates foreign investment operations and promotes these investments inside special economic zones. They aim to boost investments in the country as a way to contribute to the Philippine economy.
Export-oriented and business process outsourcing companies mostly benefit from the agency's incentives. Their incentives range from tax holidays and duty-free importation to simplified documentation procedures.
To register your BPO company, it should first be located in a PEZA-certified establishment or economic zone. Then, you can submit your application form along with several documentary, technical, and financial requirements to the nearest PEZA office.
Registration and approval may take up to several weeks depending on the approval by the board of directors.
Cost of business registration in the Philippines
One of the advantages of starting a business in the country is its low costs. Compared to China and other neighboring countries, you can establish a business in the country for as low as US$200,000.00.
Thus, business registration is even lower. The total cost of registration can sum up to at least Php 15,000.00 or approximately US$300. Some processes might require you to have a minimum capital depending on the nature of your company and whether 
All in all, the Philippines continues to develop its processes, infrastructures, and systems for foreign investors.
With this, we should look forward to more advantages and investment opportunities in the country in the future.