Eight reasons why your firm needs a business playbook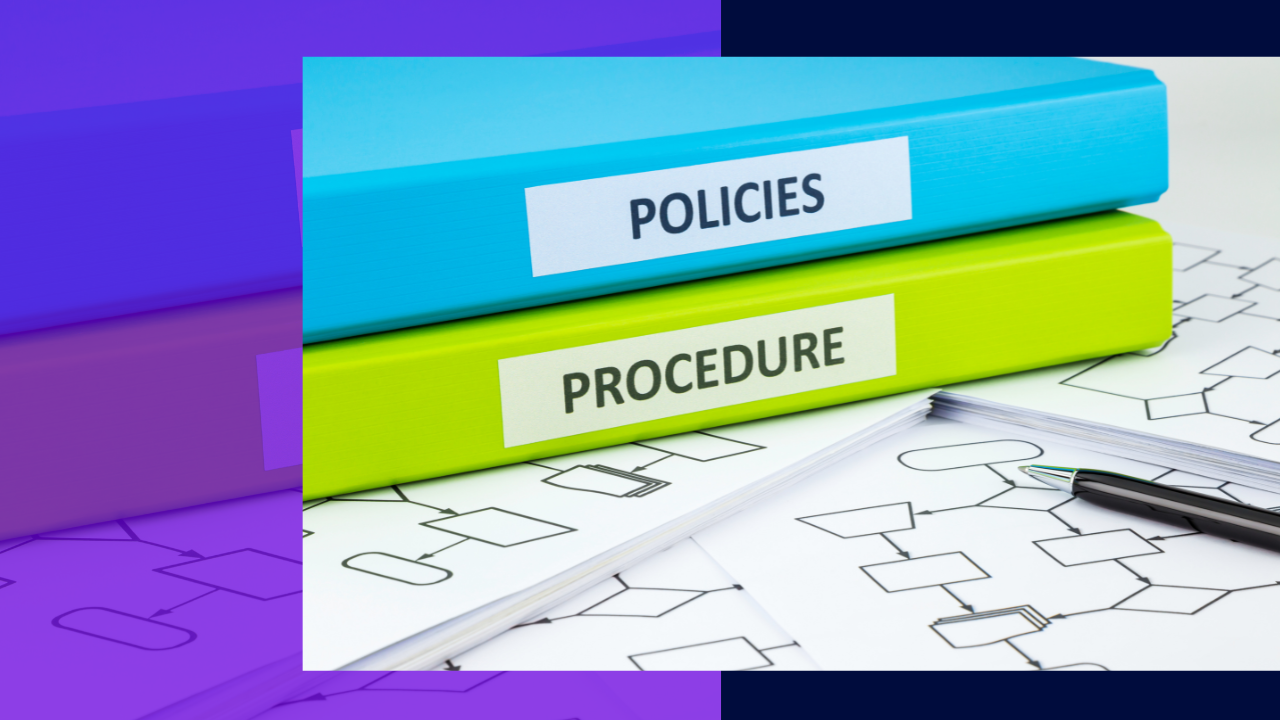 There is so much to think about when starting a business. Firms must get their products and  services up and running as soon as possible. 
But running a business only gets more difficult as the company grows, especially if you need to tailor your goals and procedures for your employees to follow.
If the business is growing, its leaders and managers must do their best to ensure that all the new employees understand the company's methods well.
A well-written policy and procedure that instructs your staff on completing tasks helps them stay focused, productive, accountable, and organized.
Every business requires a road map outlining its objectives and the steps necessary to achieve them. This is where the business playbook comes into play.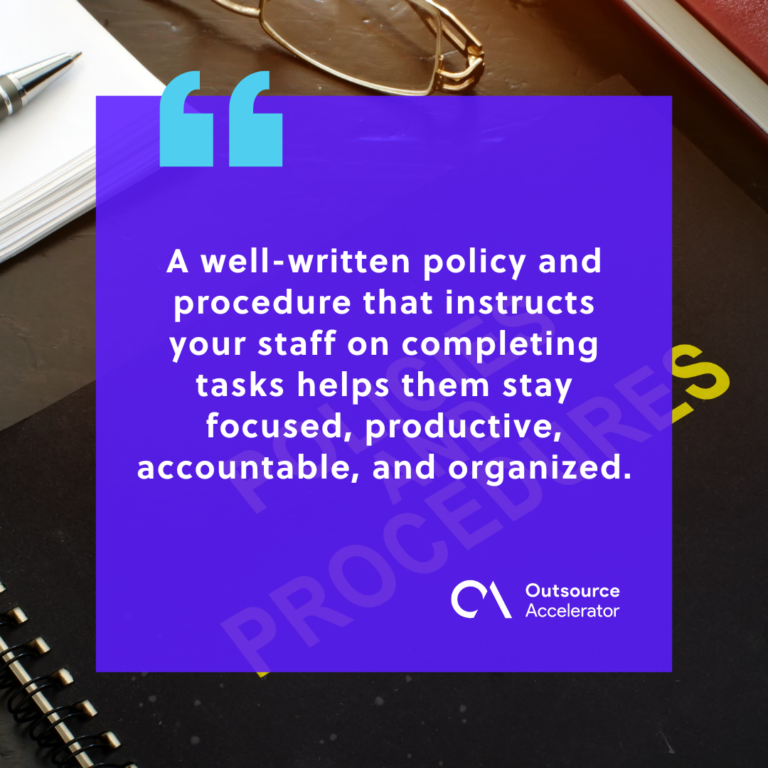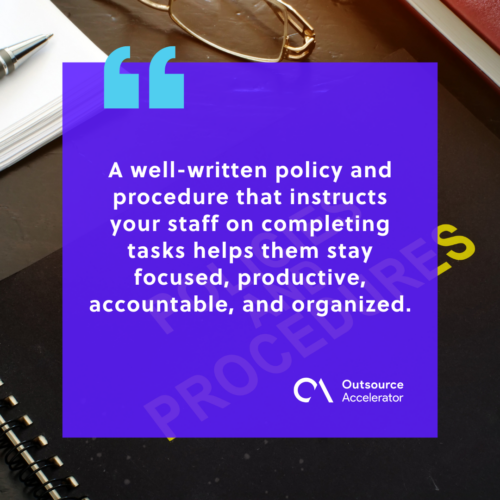 What is a business playbook?
A business playbook consists of several action plans to efficiently and quickly achieve significant objectives. 
It is often known as a standard operating procedure[1] that covers the policies, processes, and strategies to run a business smoothly and successfully.
It also helps establish a framework to sharpen strategic thinking, planning, and execution. Companies may utilize business playbooks for various purposes, such as:
Onboarding and offboarding

Selling a company's USP to organizations

Generating manuals for sales 

Educating employees

Launching and marketing new products
It appears as a document that combines business strategy, vision, and goals to help an organization succeed.
An excellent business playbook ensures that essential strategies and best practices are easy to find, understood by the entire team, and easy to share on a moment's notice.
Further, organizations can utilize a business playbook to coordinate their work and get better results quickly.
Eight reasons why your firm should consider a business playbook
The significant benefits of having a business playbook include having a resource for important information that can help you make quick decisions for the organization.
With a business playbook, you can also provide your employees with the necessary information so they can do their tasks more effectively.
Here are other reasons why you should consider a business playbook:
1. Scale the business
A business playbook assists an organization in streamlining processes, organizing an entire company, and keeping clients in line. 
It also has the added benefit of being a scalable way of creating a framework for growth.
Clear and well-written instructions allow a team to generate high-quality work or fulfill job obligations aligned with the company's objectives.
Because of its simplicity and ease of use, staff can move past the tedious stuff and focus on growing the business.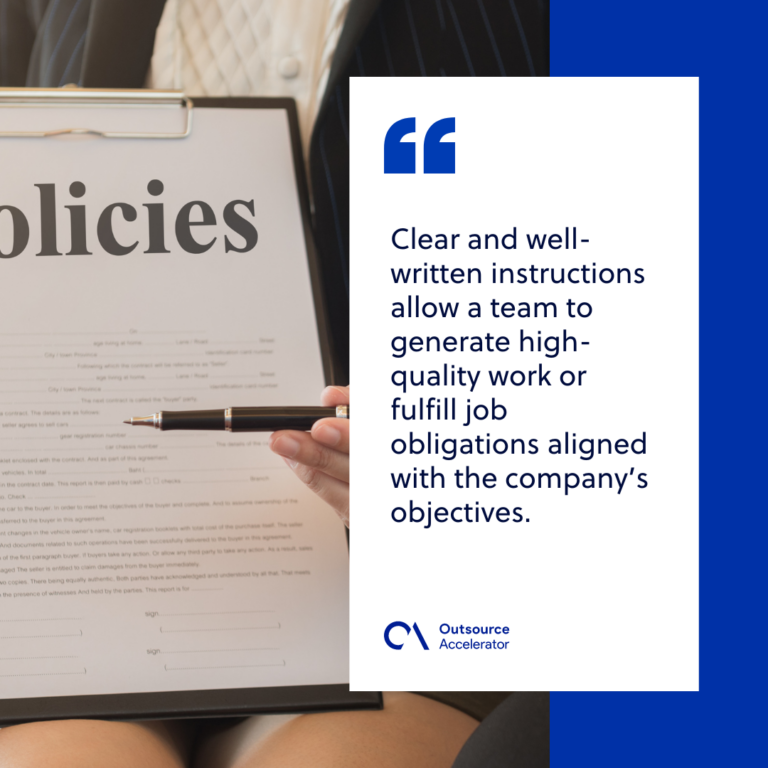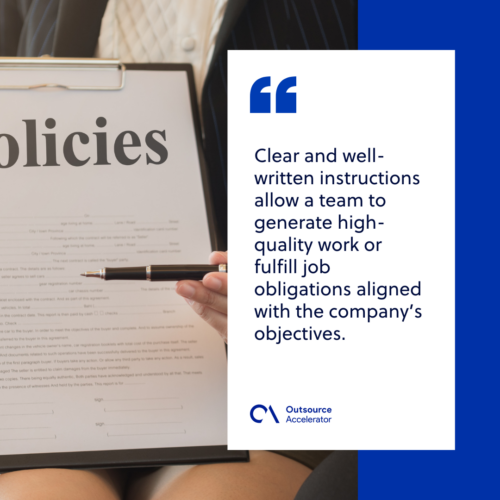 2. Ensure compliance with regulations
An organization must perform several employer responsibilities to avoid legal action. This includes ensuring that the business is not violating government regulations[2] or tax laws.
A business playbook can make compliance with accessible regulations by acting as a reference guide for a company's policies and legal procedures.
3. Produce quality work
Business playbook provides quality work that helps grow a business by customizing a marketing plan for social media and other things.
For instance, firms launching a new website use the business playbook to guarantee that all the material is error-free and fulfills the target audience's expectations.
4. Time saver
You can use a business playbook when introducing a new product or service to speed up the process and minimize costly errors.
So your team can use the additional time to engage in activities that bring value to the organization.
5. Help with onboarding and training 
When teaching new employees about corporate processes and procedures, a business playbook is handy.
For example, if you're onboarding a new customer service agent, you can use your playbook to instruct them on the procedures they need to follow as part of their training.
The step-by-step tutorial can assist them in understanding the process and getting up to a speedy onboarding process.
6. Increase productivity
A business playbook also makes everyone aware of their roles and responsibilities because of its comprehensive guides.
When everyone knows their business functions and how to do their tasks, they can work more efficiently and accomplish more in less time.
7. Improve collaboration
Business playbook incorporates unique ways of working and communicating with the staff. As a result, it creates a friendly and encouraging environment that enables collaboration.
Additionally, when everyone in the organization uses the same reference book, it is easier to synchronize activities and work toward similar objectives.
8. Identify areas of improvement
Corporates can readily identify areas for improvement with a business playbook. It can serve as a guide for organizations in evaluating the following factors:
Employee performance

Company strategy

Performance management

New employee training
Further, you can use a business playbook to see if your business runs effectively or if there is a need for adjustments.
Streamline your company's operations with a business playbook
Having a business playbook is such a vital part of any team–it streamlines business operations, making them more efficient.
With the help of a business playbook, you can make the most of your time with your business knowledge.
Developing and refining the company guidelines will help an entire business become operational immediately.
So whether you are a startup or an established firm, it is essential to have a business playbook to make your firm more creative, productive, and profitable.
Article references
[1] standard operating procedure. Hollman, S., Frohme, M., Endrullat, C., Kremer, Andreas., D'Elia, D., Regieger, B., and Nechyporenko, A. "Ten simple rules on how to write a standard operating procedure." National Library of Medicine Journal, 2020 Vol. 16 (9), doi: /10.1371%2Fjournal.pcbi.1008095
[2] government regulations. Graafland, J., and Bovenberg, L. "Government regulation, business leaders' motivations and environmental performance of SMEs." Journal of Environmental Planning and Management, 2020 Vol. 63 (8), doi: 10.1080/09640568.2019.1663159