5 reasons you need a business growth consultant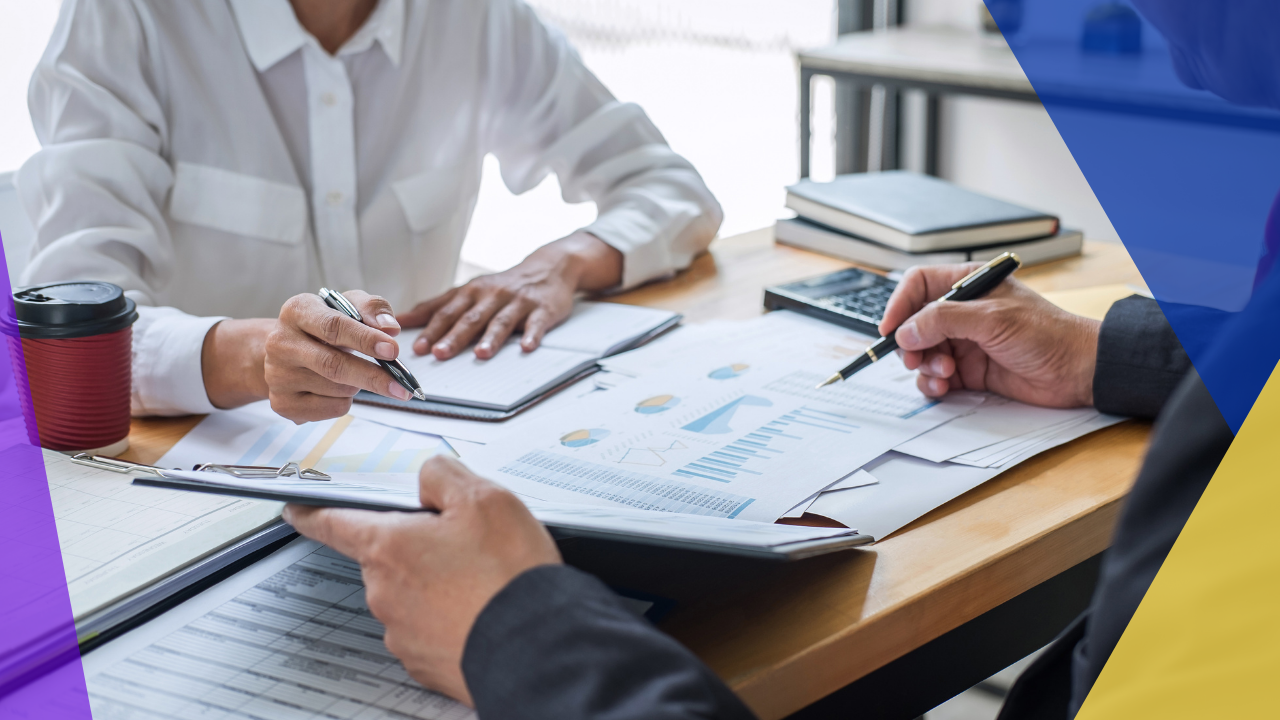 As the demand for improvement of services increases, companies like yours should continue to improve their business strategies to adapt to the new trends. If you stick to your original mindset about running your business operations, you might see slow growth and progress in your company.
Failing to innovate could be one of your biggest causes of business failure. A lot of companies in the past have become irrelevant since they were unable to adapt to the changes and seize growth opportunities.
If you need help in forming a new market strategy, whether in getting new audiences or increasing your profit, then hire a business growth consultant for your company.
What is a business growth consultant?
A business growth consultant acts as an advisor or analyst that helps a business achieve growth and success. They understand their client's goals and visions, address their challenges, and provide expert advice according to their needs.
Professional business growth consultants focus on forming long-term, sustainable strategies that will increase a company's sales and profitability.
They are hired before companies start a certain project. They examine every detail of the project, including its potential for growth, possible risks, and the possible strategies to increase its success.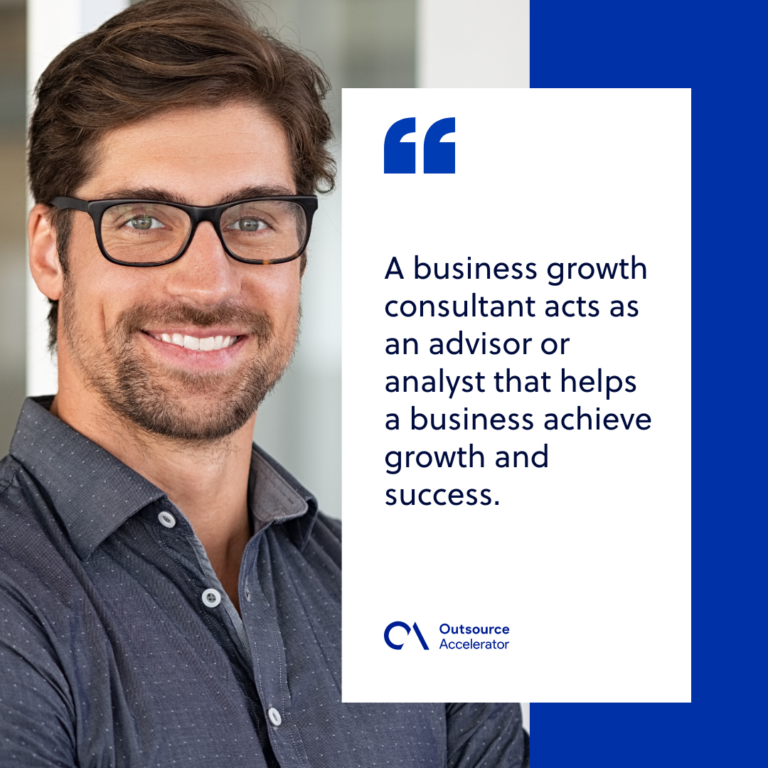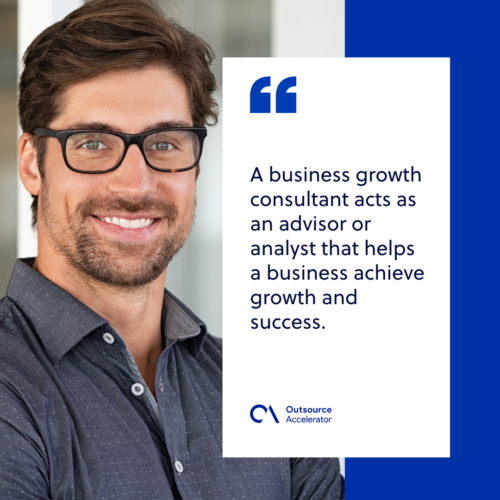 What services do business growth consultants provide?
Business growth consultants are tasked to analyze what a business needs for it to expand. As their title implies, these specialists offer business growth consulting services. As such, they can fulfill the following functions:
Identify growth opportunities
Assess customers' expectations
Compare a company's goals vs their strategies
Gain competitor insights
Identify future disruptions and challenges
Evaluate ways to expand (mergers and acquisitions, branch expansion, etc.)
Find ways to gain profit from assets
More so, a business growth consultant provides both industry-specific and general services such as:
Introspection workshops
Market research and tactics
Financial insights
Why do you need a business growth consultant?
As a business owner, you will get to a point where you'll need help with planning an expansion. You can experience difficulties in growing your business due to several factors, including your core team's mindset.
This is why you need a business growth consultant to help you and your team achieve the following.
Provide a detailed and unbiased view of your situation
You have a clear view of the goals and visions of your company. However, while your company grows, you could get stuck in tradition, sacrificing your core team, employees, and brand reputation.
With a business growth consultant, you get a perspective that will balance out any outdated views you and your team have. You can get a clearer view of your strengths, weaknesses, and potential for future growth so you can act on them sooner.
What's more, hiring a business growth consultant is a good way to clean waste off of your processes. This gives you a leaner, more streamlined way to run your operations.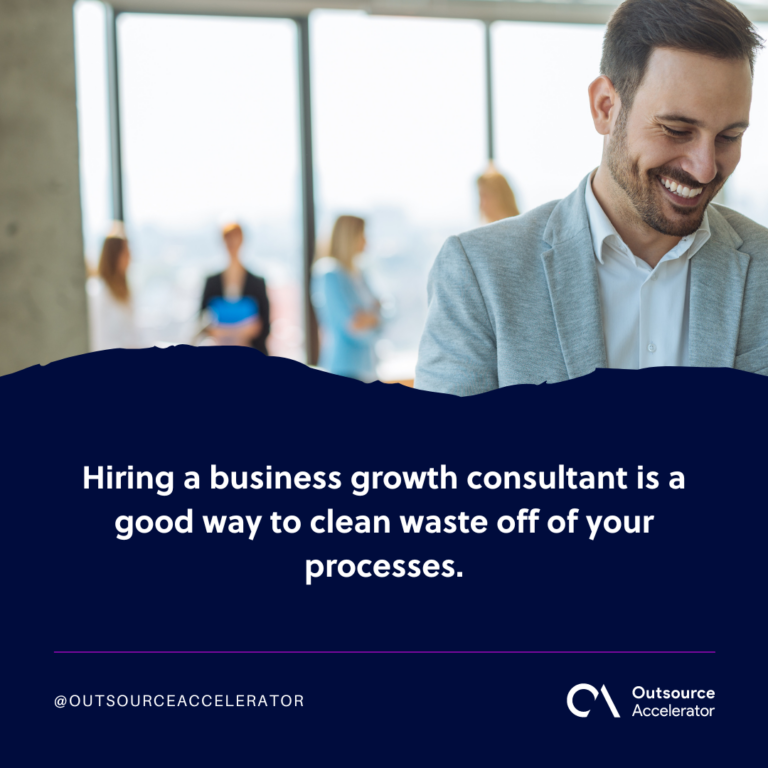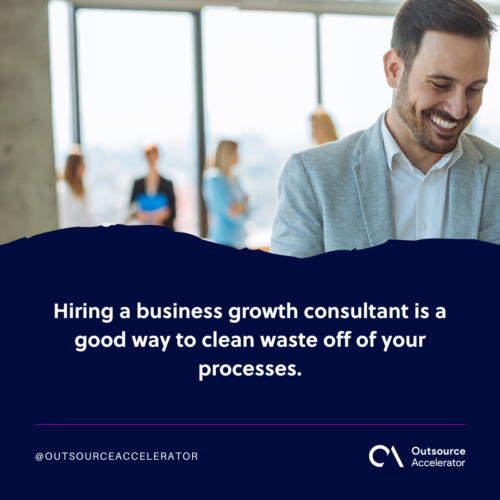 Train teams and leaders
Having a synchronized mindset is crucial in helping your business grow. Your employees should develop as your company expands, which is one of the reasons providing workplace training is important.
Furthermore, your employees have a better chance of staying once you invest in their growth, per a 2019 LinkedIn report
A business growth consultant helps you provide workplace training to your employees. They can undergo short training sessions to ensure that they work towards the fulfillment of growth strategies. These will also help them be productive, engaged, and motivated.
Get to know your competitor's best practices
In business expansion, a crucial area that shouldn't be overlooked is the competition. Competitor analysis helps you better identify your position in the market and visualize where exactly you want to be.
An effective consultant will give you insights into your competitors' best practices and develop strategies to bring more customers to your company and drive business growth.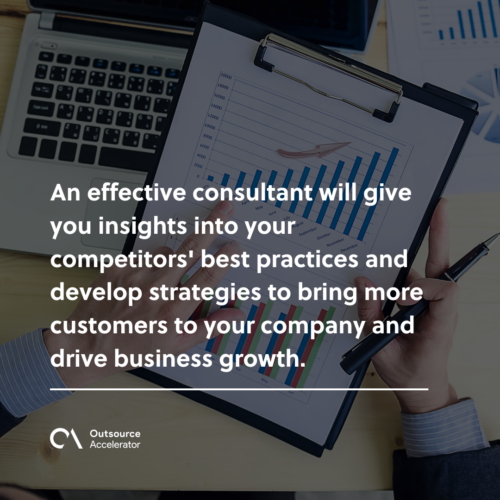 Specialize in your industry
You might find it difficult to expand your business, especially when you're a newcomer to the industry. You might end up not knowing where to start on getting your leads, which increases your chances of failing.
A lot of business growth consultants focus on specific industries to specialize in. Find one that specializes in yours to gain relevant insights and data about your field.
Move your company forward
Most importantly, hiring a business growth consultant helps move your business forward more smoothly.
Usually, companies experience stagnation at some point, risking slow business growth. Periodically hitting the same goals is a sign that your company does not move forward as intended.
Your growth consultant will identify the reason for your stagnation and provide ways on how you can overcome them.
Hiring a suitable business growth consultant
Not all business growth consultants can cater to everything you need as a company. While they can help provide what you need to expand, you still need your plans and strategies at hand as your foundation.
A lot of growth consultants in the market are ready to help you prepare for your expansion. Outsourcing companies also offer growth consultancy services to help you navigate the industry and make outsourcing work for you.
All in all, proper communication and processes are the key to successfully hiring a business growth consultant for your company.