How to be a business development representative in 2024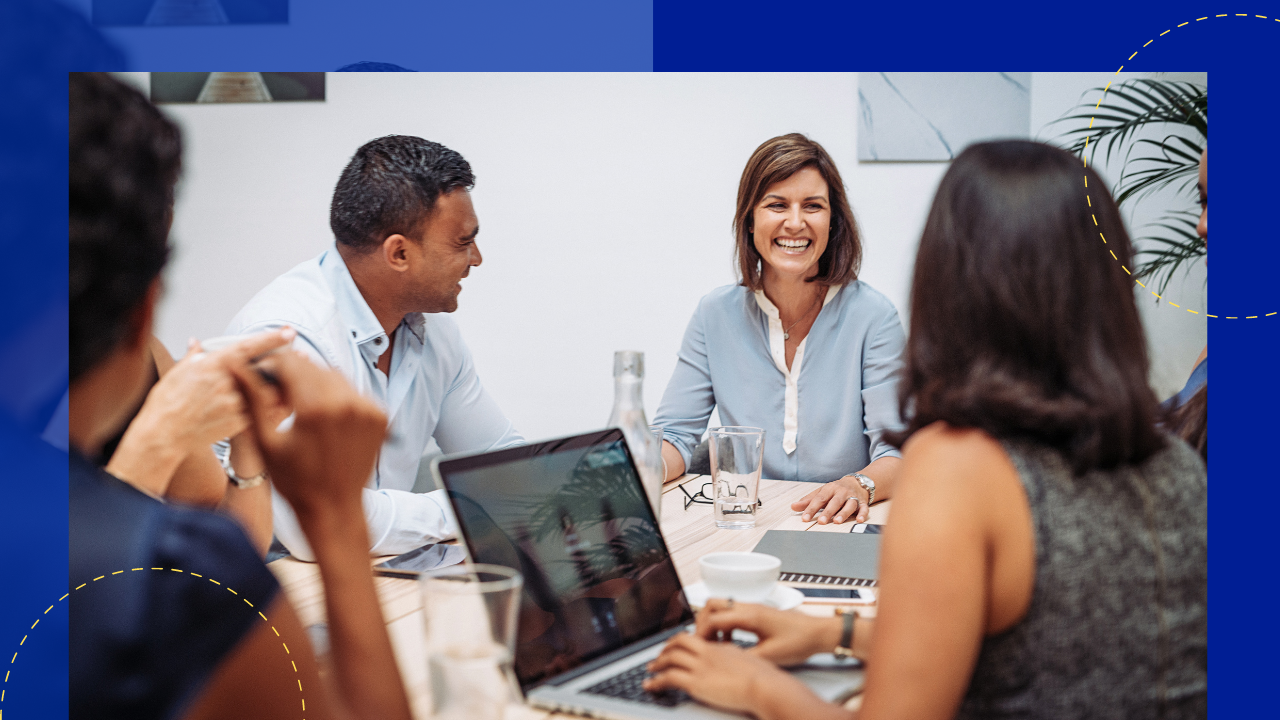 If you're looking for a lucrative career path in 2024, you've come to the right place. Business development representatives are needed in every company and every industry.
They serve as a company's first point of contact with clients, partners, and patrons. One of their responsibilities is to market the company and its brands to produce greater interest and more revenue.
What is a business development representative?
Business growth relies on the actions and processes done to pursue trading strategies that will invite growth. As expected, business development representatives (BDR) are handling this responsibility. 
They are responsible for outreach strategies and lead generation activities, working alongside sales personnel or as part of the sales team themselves. In this case, the goal of a business development representative is to find opportunities and pass qualified leads on to the salesperson.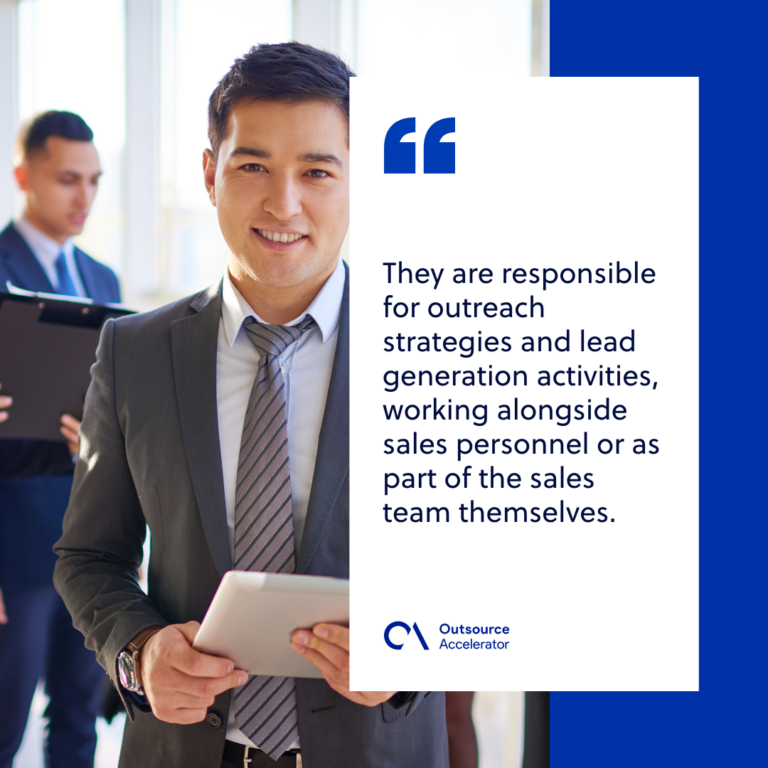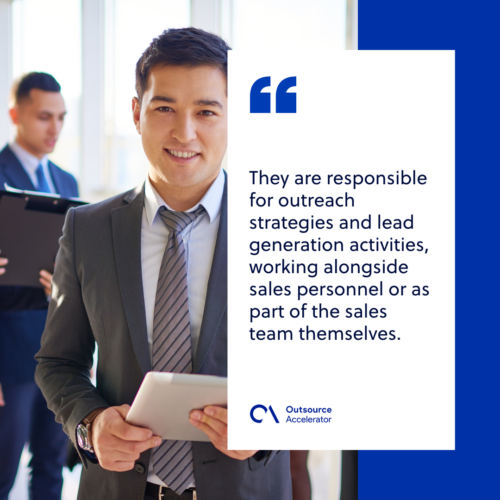 Without them, companies are at risk of never developing beyond their initial phase, forever stuck with their first goals.
Business development representative vs B2B customer representative
While some of their responsibilities may overlap with one other, there are key differences between a BDR and a B2B customer representative.
BDRs are expected to reach out to prospective clients and partners in order to bring in more sales to a company. 
On the other hand, B2B (business-to-business) customer representatives handle concerns, complaints, and inquiries about a certain brand or product that a company has.
Skills you need to be a business development representative
Most online learning platforms like Coursera, EDx, Masterclass, and Skillshare have short certificate courses for aspiring BDRs who want to upskill and learn new things.
If you aim to land a role as a business development representative, these are the skills you should focus on honing.
Communication skills
Every working professional is expected to have a certain level of communication skills. Both verbal and written communication are used every day to communicate with the team and the clients as well.
If you're not that confident with these skills, there are ways in which you can sharpen them. It can range from taking formal training to self-practicing and asking for feedback from a mentor.
Knowledge of marketing and sales strategies
As a business development representative, you will be tasked with bringing new activities into the company. The very nature of the job involves sales and marketing, so aspiring BDRs should have a basic grasp of sales and marketing information and strategies.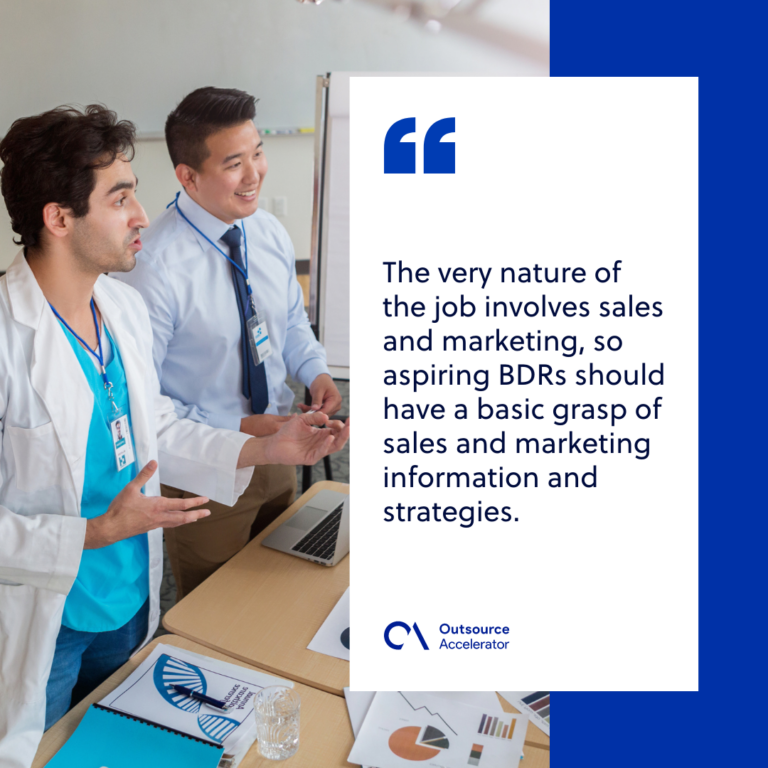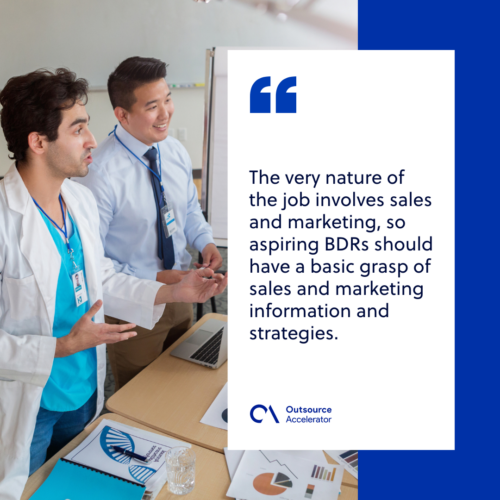 Organizational skills
Business development representatives often have a busy calendar and a full day ahead of them. Being an organized person in and out of the workplace can help you be more efficient and productive.
Technological know-how
Whether we like it or not, technology will always come as aid, especially in the workplace. In order to become a successful business development representative, you have to be technologically inclined.
Working on the sales floor means that you are surrounded by computers and other peripherals necessary for your role.
Business development best practices
Like any other profession, being a company rep has its own code of conduct and best practices that help you stand out in your role.
Working smart
Working smart means that you are resourceful and that you use the tools provided to do your job properly. You work for quality and not just for quantity.
Some professionals don't work a full 9-to-5; they can finish their tasks in fewer hours than prescribed. This is possible because they work smart.
Staying professional
There will be times when BDRs have to deal with a difficult situation regarding a task or a client. However, they must remain calm and professional.
Remember, company representatives should mirror what the company and the brand stand for. They are often engaging in brand awareness and spreading the word.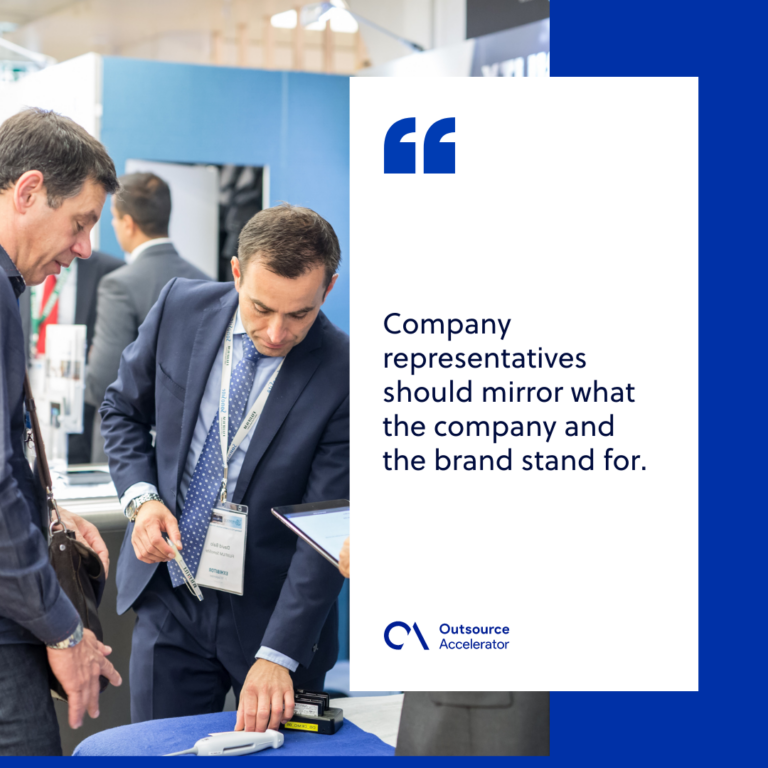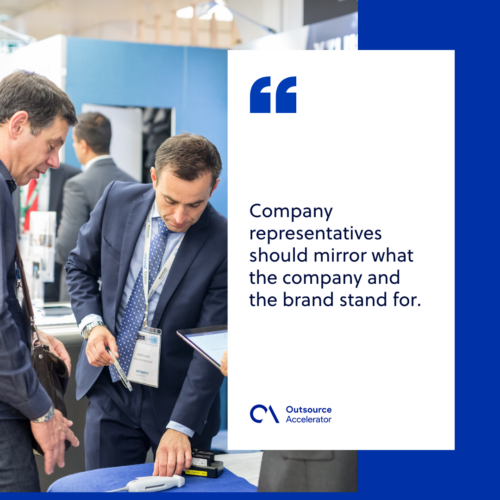 Studying your product and brand
One of the most important parts of being a business development representative is having adept knowledge of the company, its products, and its brand. 
Tenured BDRs wouldn't be caught fumbling for answers when a client asks them a product-related question.
A business development representative's impact on a company
In this article, it's been repeated numerous times that BDRs bring in revenue and new connections to the company — this is their impact.
Without them, companies would be having a hard time connecting with other enterprises and organizations that may complement their products and services.