The key to building effective teams offshore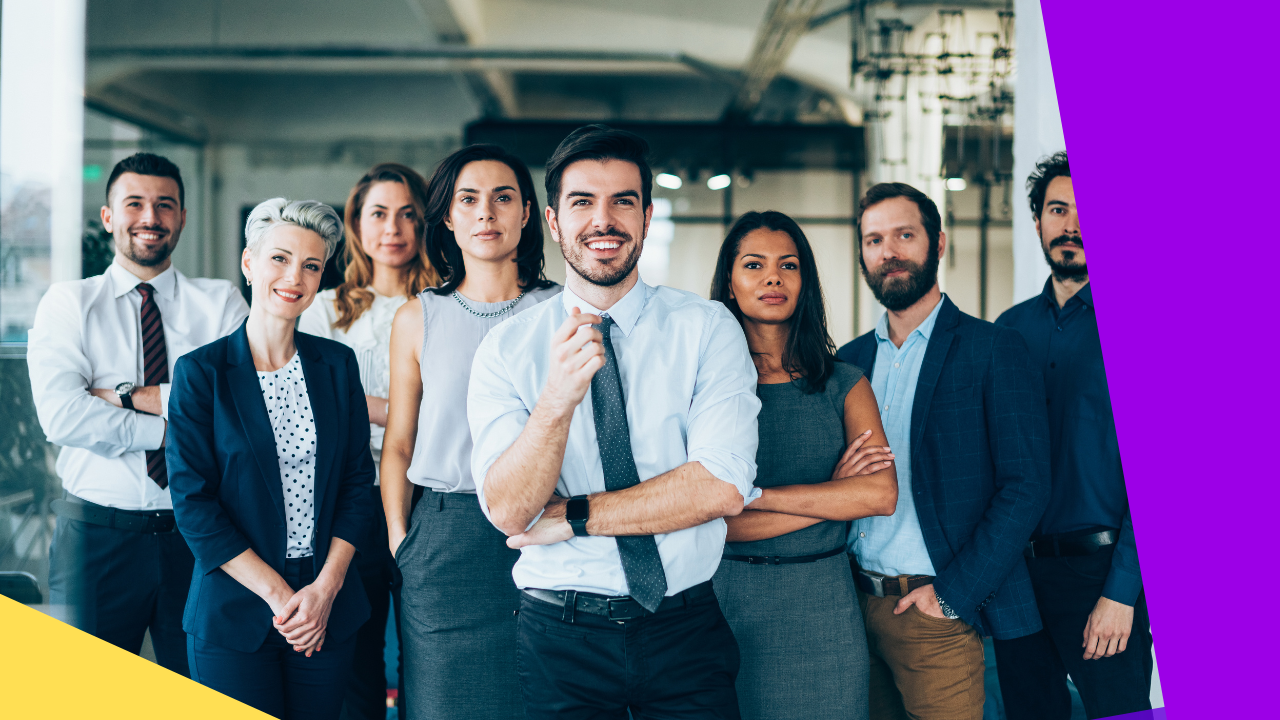 The key to building effective teams offshore
Effective teams are crucial to a company's growth and success. Since not everyone can do things on their own, having a reliable team eases the burden of dealing with tons of tasks in a workday.
This weighs more when hiring offshore staff. Having offshore teams not only alleviates your functions but also helps you retain several benefits in delegating your operations to a service provided.
Your offshore team is the key to the successful outsourcing of your operations. Robert Brough of Healthscope Services and Agility Staffing Solutions defined the ways to building effective teams offshore on episode 425 of the Outsource Accelerator podcast.
How effective offshore teams impact a company
Businesses now have the chance to expand their operations through outsourced staffing. While cost savings is one of the main purposes of outsourcing, the impact of having an offshore staff expands on more aspects.
Operational efficiency

. An effective offshore staff helps businesses achieve operational efficiency. Their in-house staff won't get overwhelmed with the increasing workload,

increasing overall productivity

.

Diverse knowledge

. Effective offshore teams can also contribute to improving processes and concepts. Each staff can share their knowledge on doing a task better and quicker.

Expansion

. Offshoring opens businesses to the possibilities of

international expansion

. This is because their business will be introduced to a new market and audience.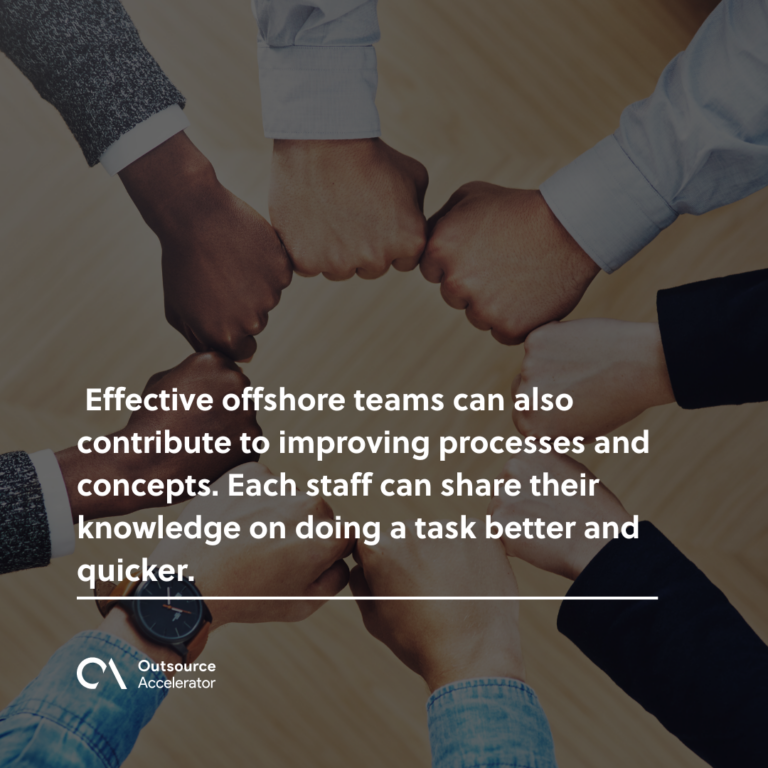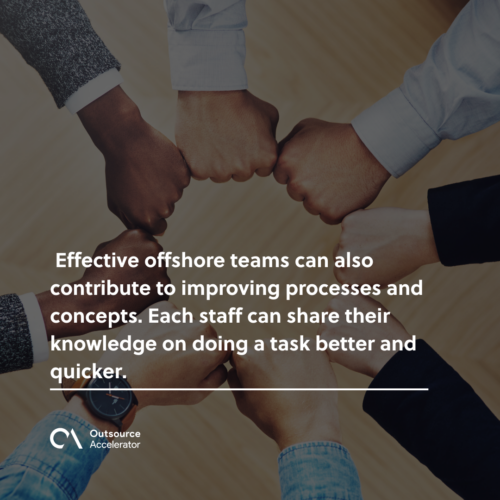 Tips for building effective teams offshore
It takes planning and strategies to make offshoring successful for a business, regardless of its industry.
Here are some of the tips for building effective teams offshore.
Establishing goals and objectives
Primarily, an offshore team becomes effective with a clear set of goals and objectives.
With this, businesses looking to build their teams offshore should set a clear purpose and objectives in delegating their services offshore.
Having the basic knowledge of a role
Rob stated that businesses "cannot offshore [their] problems." He explained that businesses must at least have a basic understanding of the process they will delegate to their teams.
Indeed, gone are the days when companies could simply hire a team to do repetitive work, such as customer service and data entry. An effective offshore team nowadays works better with the guidance of their client on doing their processes right.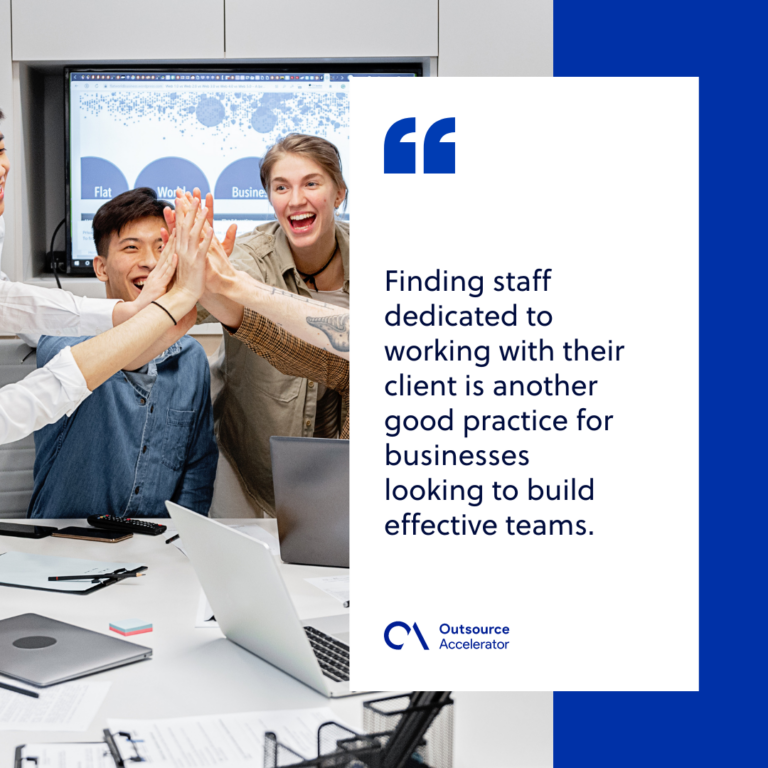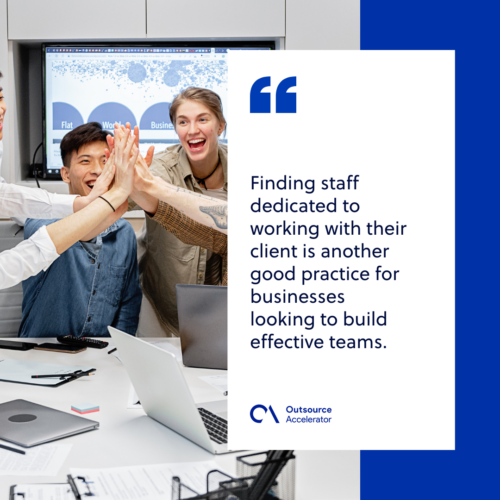 Preparing written processes
One thing Robert noticed, especially in his recent clients, is that most businesses "[don't] have good written processes."
Companies looking to outsource their services should have properly written processes for doing their functions well. This helps their staff get acquainted with how things work and attain the results the clients prefer.   
Finding dedicated staffing
Finding staff dedicated to working with their client is another good practice for businesses looking to build effective teams. Robert even experienced this as a former outsourcing client himself.
According to Robert, one of the distinguishing factors of building an offshore team is that their employees "want to work [with their clients]." More so, they are committed to doing great work for every task.
Taking care of the team's welfare
Robert highlights the importance of taking care of teams through "paying people well, [continuous] recognition, and making [work] fun" for them.
Healthscope and Agility take care of their staff by implementing programs to motivate them further. This includes giving salary raises and recognizing top performers for a specific period.
How service providers help in building effective teams offshore
With years of experience providing offshore staffing to global organizations, outsourcing providers have the knowledge and skills to know what suits best for their clients.
Healthscope Services and Agility Staffing Solutions have some of the best practices for this. 
Being in the healthcare industry for years now, Healthscope maintains its credibility in building offshore teams by hiring quality talents and ensuring its operations are at par with HIPAA and other certifications in the US.
Agility, meanwhile, taps into the more generalist side of offshoring. They guide their clients by managing their teams and building their processes to ensure everything flows smoothly in their operations.
Check out Healthscope Services' and Agility Staffing Solutions' offerings through their respective websites.