Best funny BPO office pranks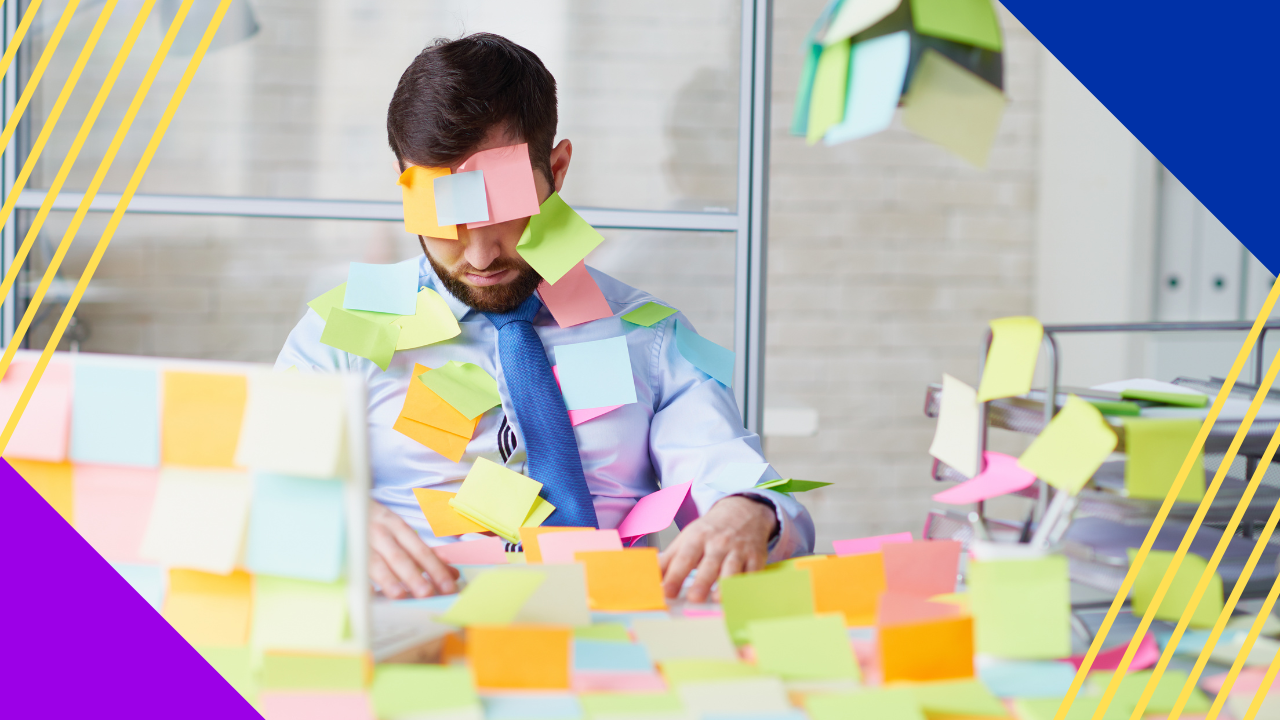 Every office needs a little "fun" sometimes. A good bit of comedy or social icebreaker usually lightens the mood especially when a tense workload is ahead. And in these situations, there's always someone who takes it to the next level and pulls a prank.
Pranks are about demonstrating your ingenuity in the art of practical jokes. Pranking has been around for ages now, usually involving friends, family, and coworkers.
Business process outsourcing companies in the Philippines and India also have a share of experiences from these. Already a part of office culture, teams pull different tricks up their sleeves on ordinary days and during special occasions to help their coworkers get in the good vibes.
>> Are you looking for highly paid remote, WFH and online jobs? Professional roles, full-time jobs with HMO and standard employment benefits. Join PROSPA today.  Read more…
The television show The Office has popularized several workplace pranks such as the bathroom office and stapler in Jell-O trick. Aside from these, there are other classic and unique pranks that can be done by a team leader, an operations manager, or even a junior staff. 
Here are some of the best office pranks everyone can pull up easily during their free time.
Show us your pranks!
Let us know about any pranks you've done.  Contact us, tell us how it went, and send us some pics!  We'll add the best ones to this list. Just email us: [email protected]
Just make sure though that you don't break any rules, and you're not acting unfairly to anyone.
Top 20 BPO office pranks
1. Googly eyed equipment
One of the easiest stunts everyone can pull involves a pair of googly eyes. This is both fun and functional at the same time. Whenever a staff has too much break time or takes too little calls, stick those eyes over their equipment such as monitor, CPU, or phone. Just get imaginative with where you can stick them.
It is a fun way to remind them that their work tools watch over them even when a supervisor is not around.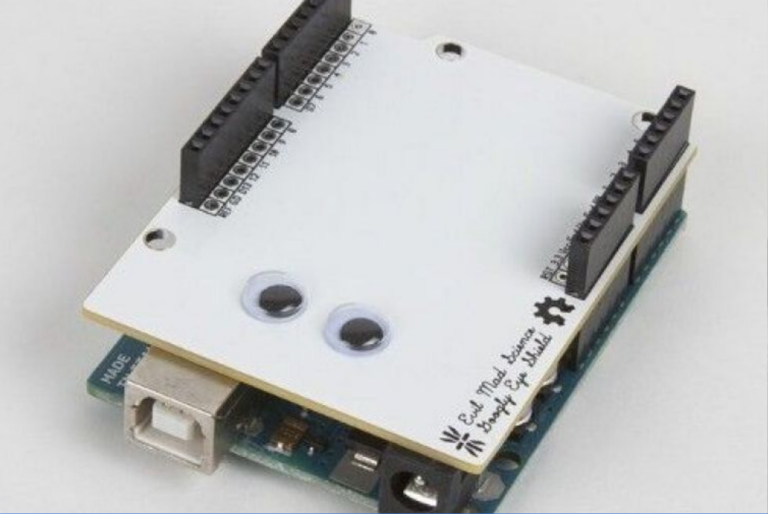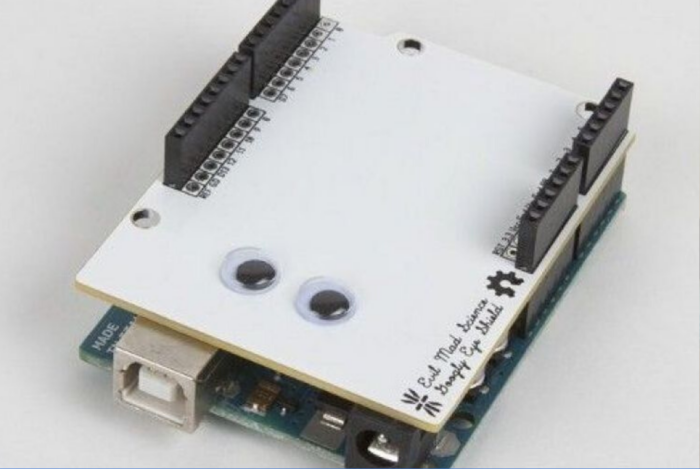 2. Voice-activated machine
Another classic and easy trick, the voice-activated machine prank usually gets the newbies in the office. All it needs is a plastered note that says "voice-activated." it can be plastered anywhere, from the common printer, newbie's CPU, monitor, to even a glass door and the coffee machine in the pantry. 
To add more feel, commands can also be added into the note, such as for Alexa, Siri, or Google Assistant.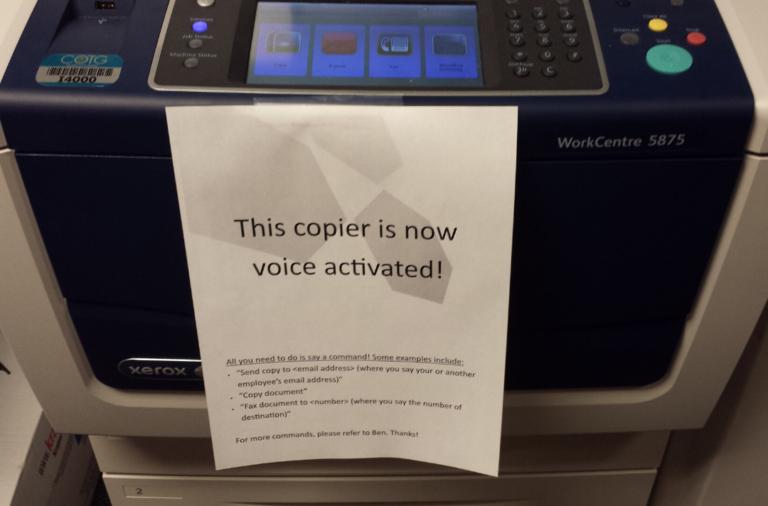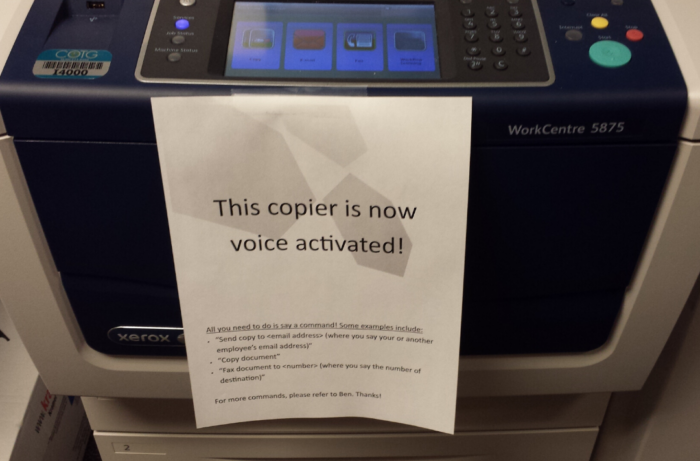 3. Ghost at the door
Every Halloween comes office ghost stories, parties, and jump-scare pranks. Widely popular and classic, the ghost at the door trick involves a printed image of a ghost woman appearing from the office entrance. 
A lot of varieties have appeared from it, including a hand touching the door, a shadow standing in the way upon opening, and the ghost woman peeking from a hole in the ceiling.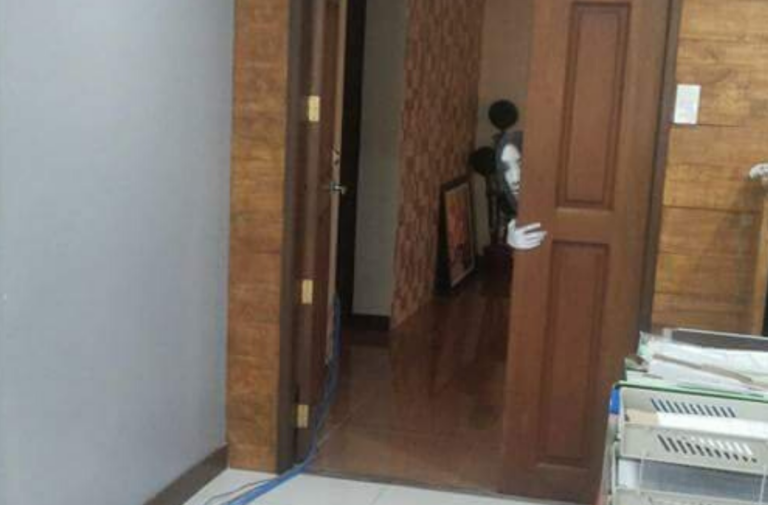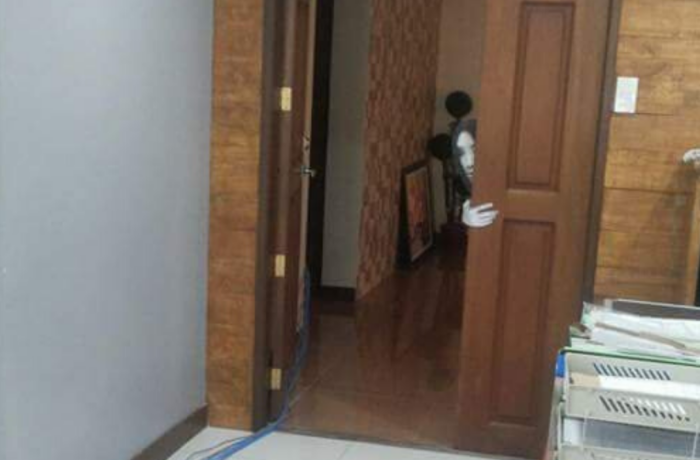 4. Substitute coworker
Since many BPO employees have graveyard and weekend shifts, stories about ghosts walking in the hallway and doppelgangers are also a thing. For the substitute coworker trick, an employee uses a prop as their "substitute" to be found by their officemate during late-night while they work alone. 
Like the ghost at the door trick, it intends to scare employees a bit as a part of a series of Halloween pranks.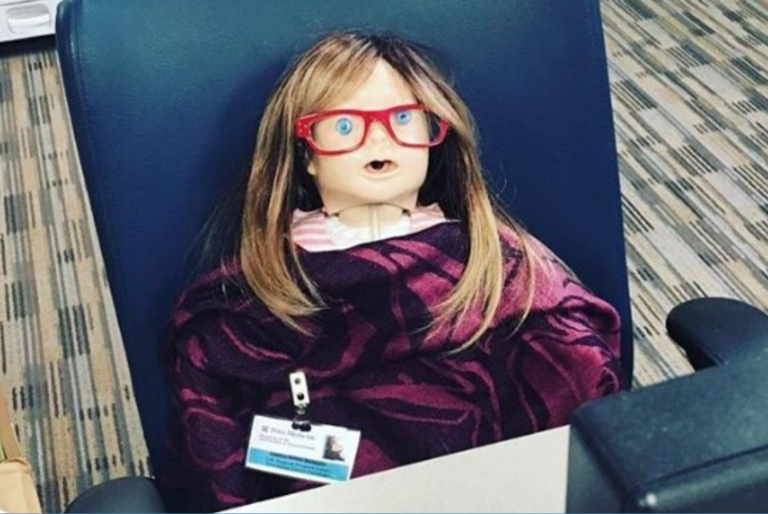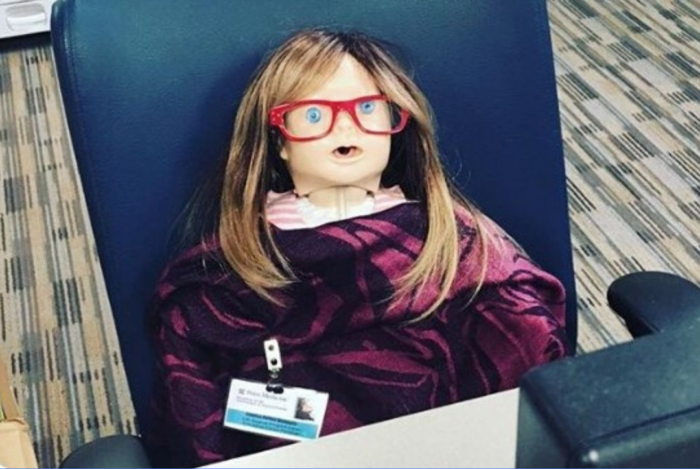 5. Nicholas Cage desktop
Confuse a coworker not with ad popups but with pictures of Nicholas Cage in it. A Google Chrome extension can do the trick, just download and activate it through the victim's desktop without their knowledge.
Watch their reactions as they see a bunch of Nicholas Cage pictures popping up their desktop for no reason at all.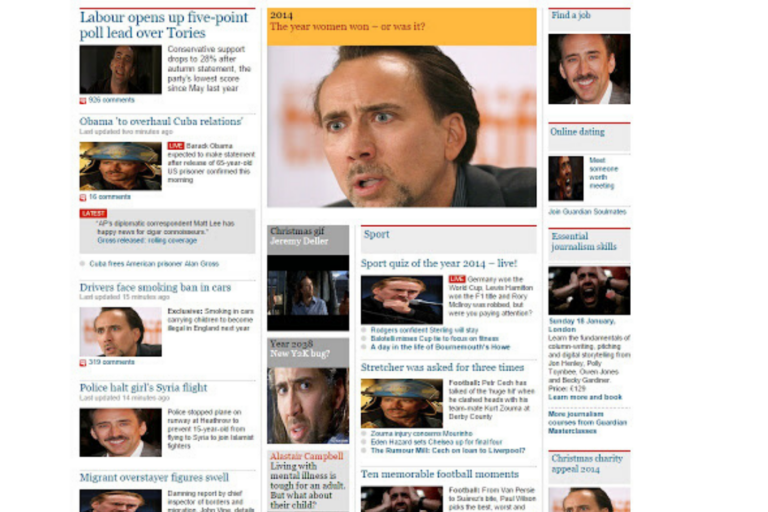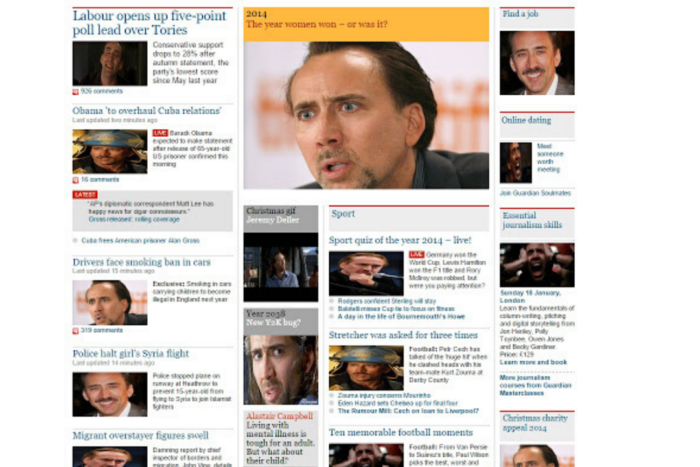 6. Zipped office supplies
Nothing annoys an employee more than office supplies suddenly unable to use. Zipping office supplies, including scissors and staplers, might annoy them a bit, but their precious reactions upon finding out the stapler isn't working is priceless.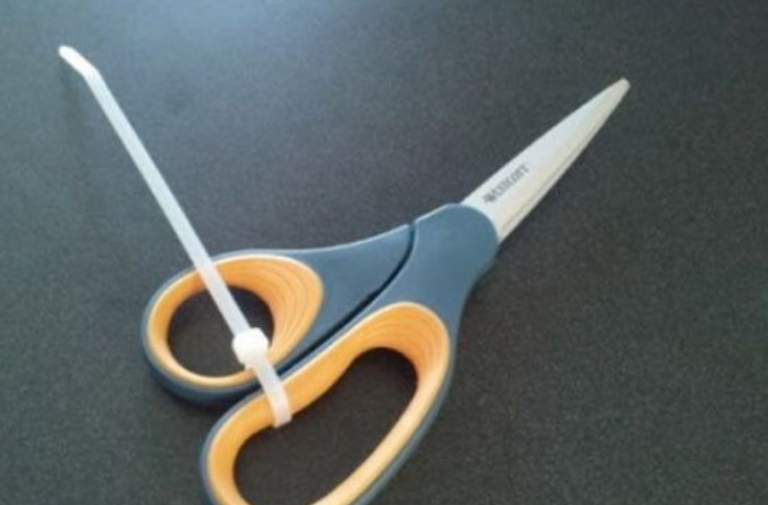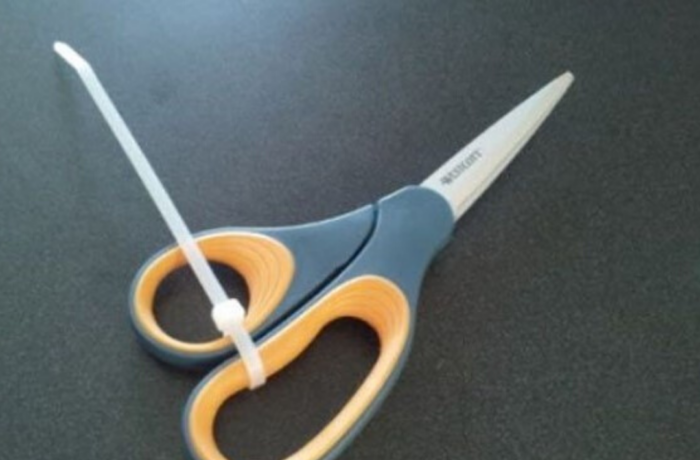 7. Frozen desktop
Even techies in the office can be easily fooled by this prank with the right timing. Here, someone will take an actual screenshot of the victim's desktop, replace their wallpaper with it, and hide the actual icons and shortcuts from the desktop. 
The most priceless reaction here is seeing the victim's face blush up in thinking that their computer has lagged or frozen.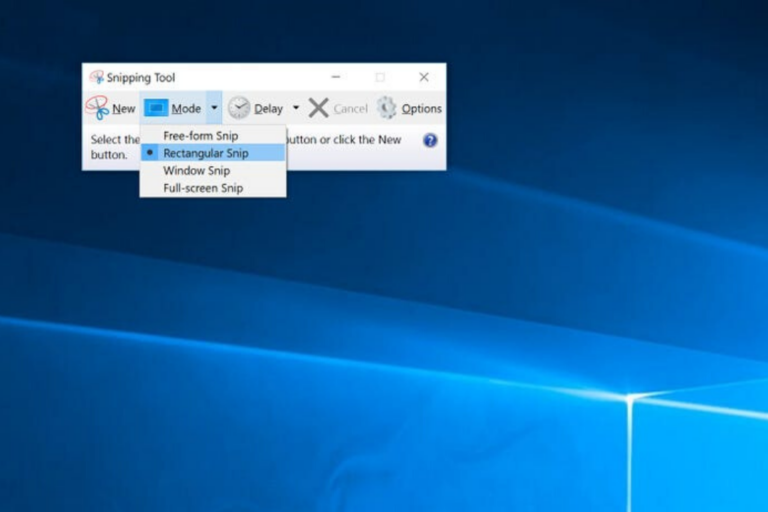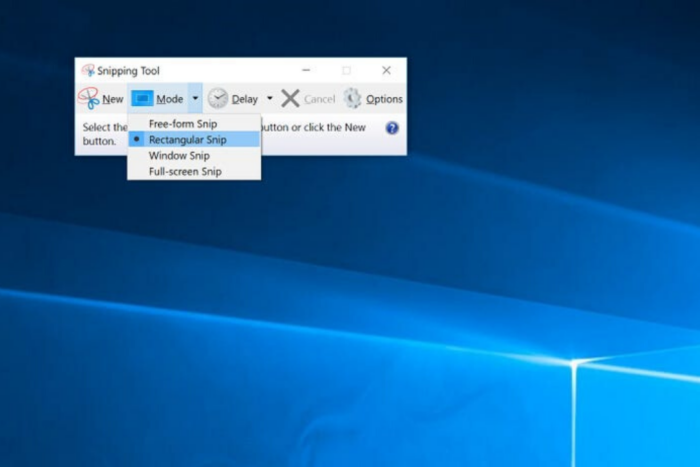 8. Make everything honk
Jump scares are not just the ones that make us jumpy. A sudden honk or beep can do it as well. To make something honk, an airhorn or a chicken toy is placed behind a door or under a chair. With this, the silence in the office can be replaced with good laughs whenever someone sits at the horned chair or open the door.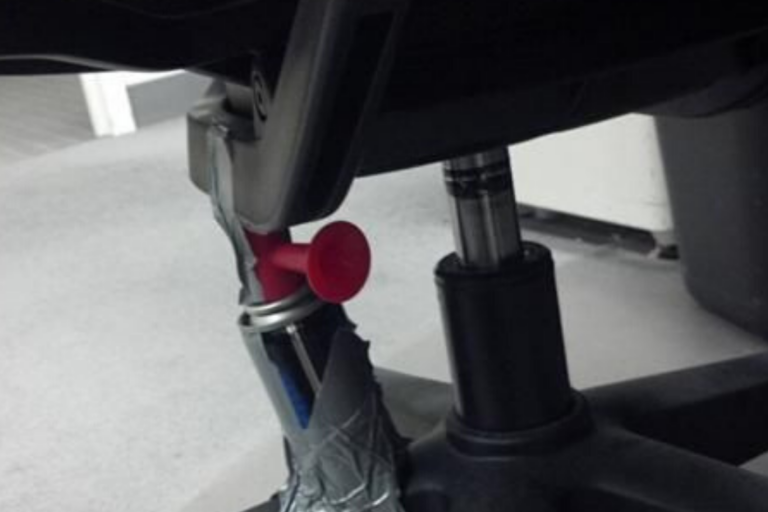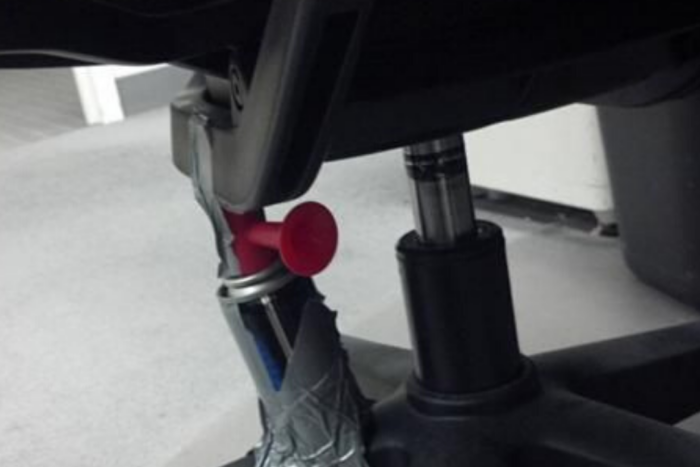 9. Crime scene cubicles
Make the victim's workspace look like pulled out of a CSI crime scene. Surround their space with yellow ticker tapes like in a crime scene and don't let them get to it at first. For better results, props such as printed chopped hand or a mannequin with a missing limb can also be placed in their chairs.
This trick may be a bit complicated to put up but it will be worth it with the victim's reaction.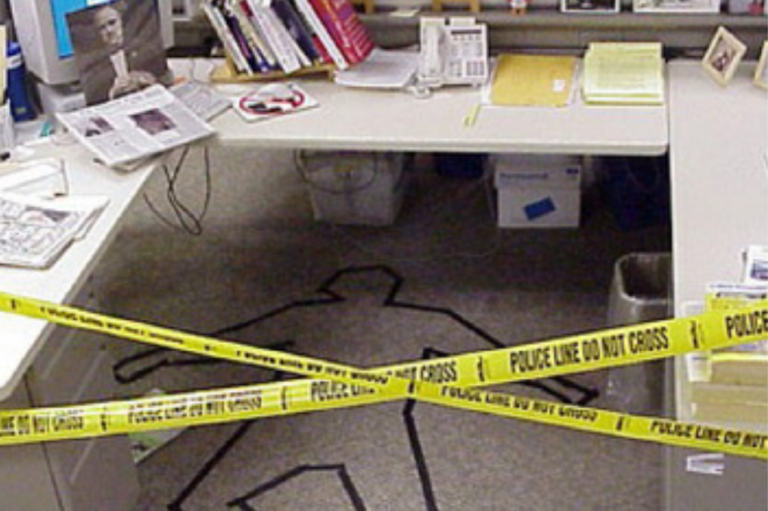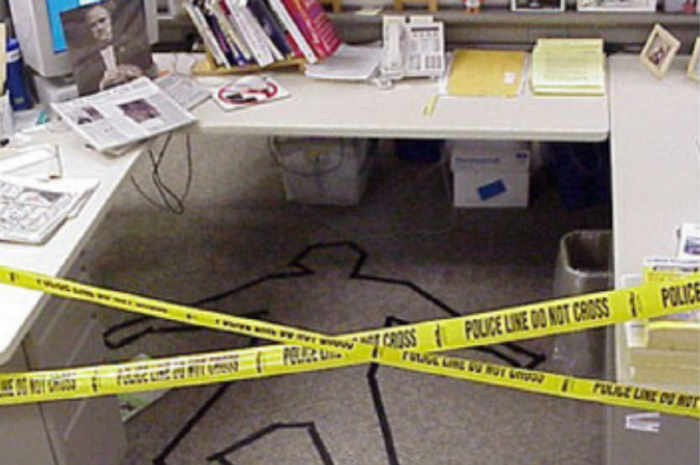 10. Spilt milk prank
Got an overly conscious coworker? Try to freak them out a bit with thinking their laptops or desktop keyboards are spilt with milk. This only involves the right amount of glue, dried in plastic and put on top of their keyboards.
A simple reminder that not everyone will get a laugh out of this, so choosing the right victim for it is necessary.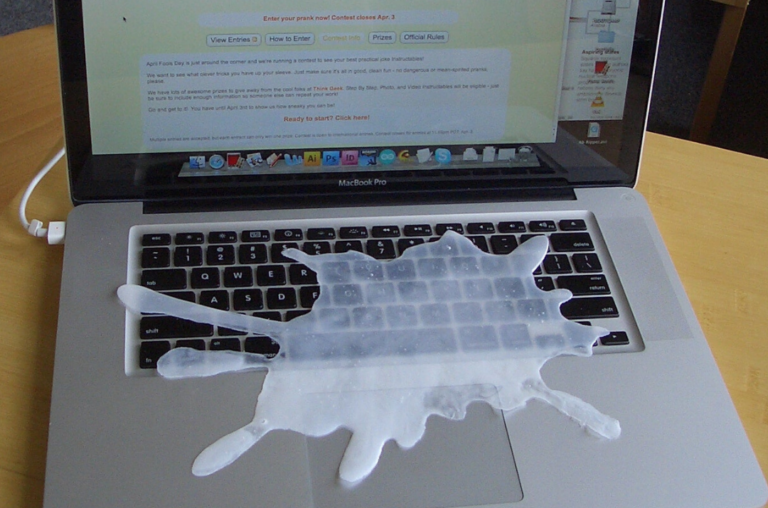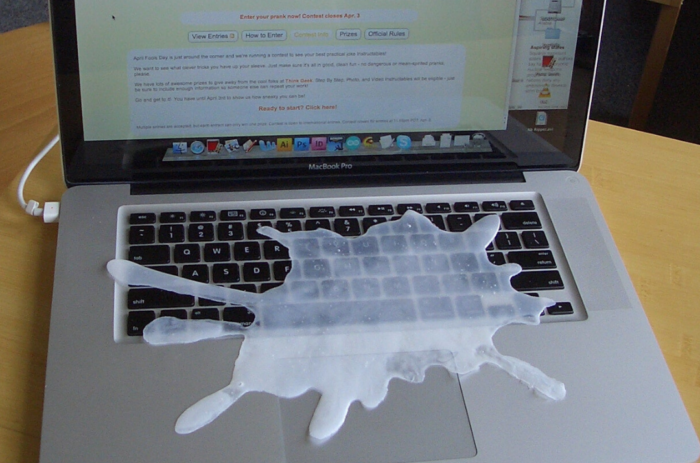 11. Mouldy sandwich
In some workplaces, there will always be someone who will steal sandwiches and other snacks from the pantry area. Food and beverages, meanwhile, are not allowed inside the production floor so bringing it is impossible.
The mouldy sandwich prank is a fun way of tricking the culprit by placing a fake snack with moulds for them to see. Hopefully, it teaches them a lesson to not take someone's food again.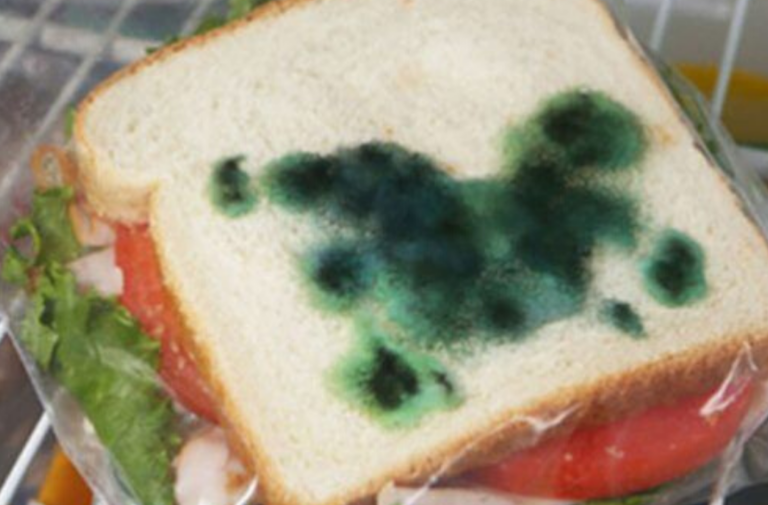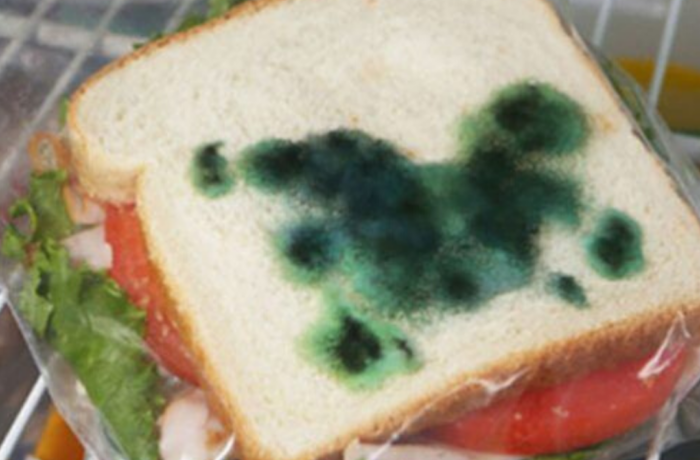 12. Time traveling workspace
Sometimes bringing back the old school workspace can be refreshing, but embarrassing when only a few use it. Try to surprise a stressed coworker with a workspace that can take them back to the past, with all of its technology.
For a day, try replacing their desktops with the old school Macintosh computers or a typewriter for a more convenient performance. Place old calendars, big notepads, and other accessories of that time to match.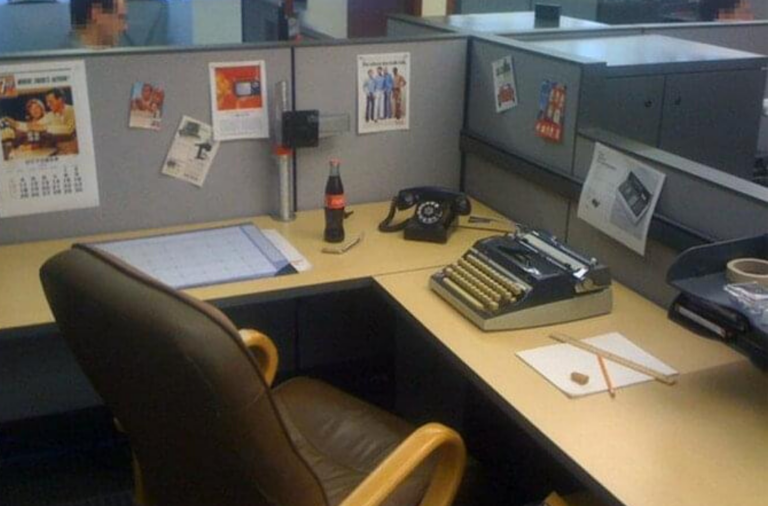 13. Cash on the floor
What will an employee do when they see a currency note sitting on the floor? The note on the floor prank can be more effective in common areas where most employees gather. Stick a fake note on the floor of the hallway, production, common area, or other locations where people go. The bigger the currency, the more it will gain attention. 
Watch their reaction as they try to get the note with all their effort.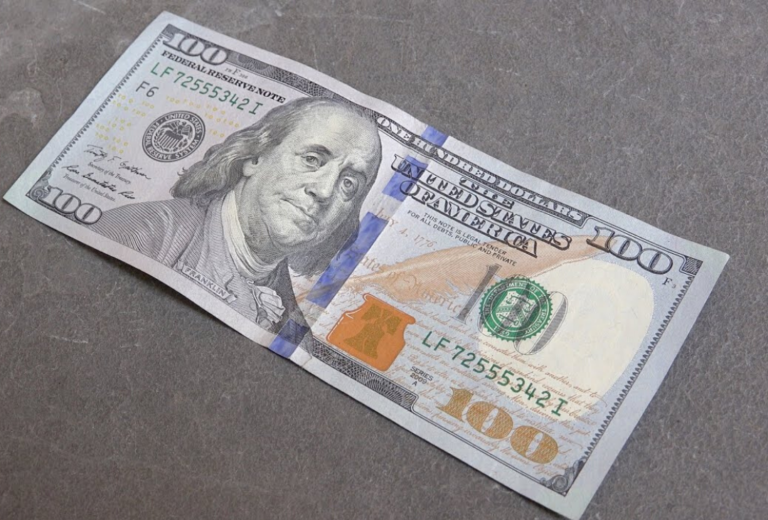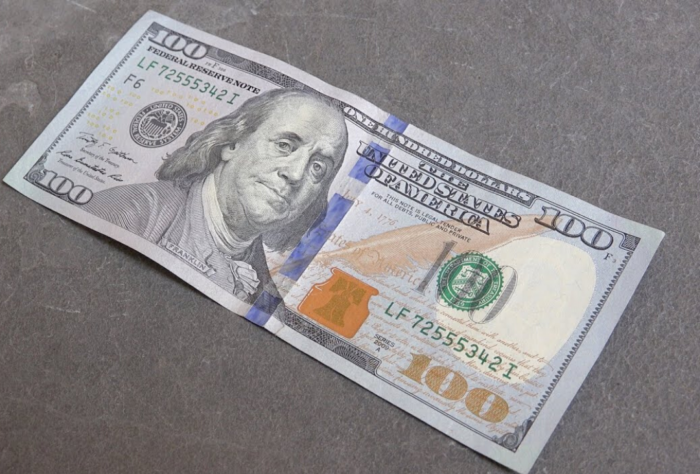 14. Healthy Creme
Employees also need to be conscious of what they eat. This prank can help a coworker forget about eating sweets in a day by replacing doughnuts with a healthy vegetable salad. Never forget to place a little note inside about how you care for their health and a little "Happy April Fools!"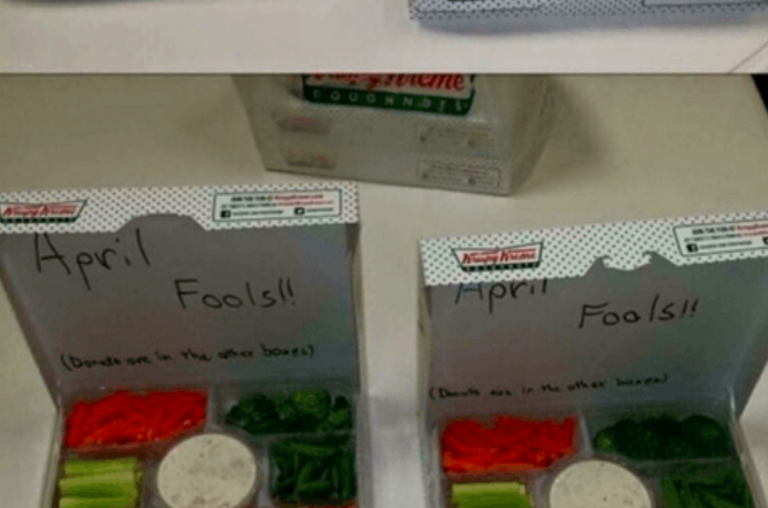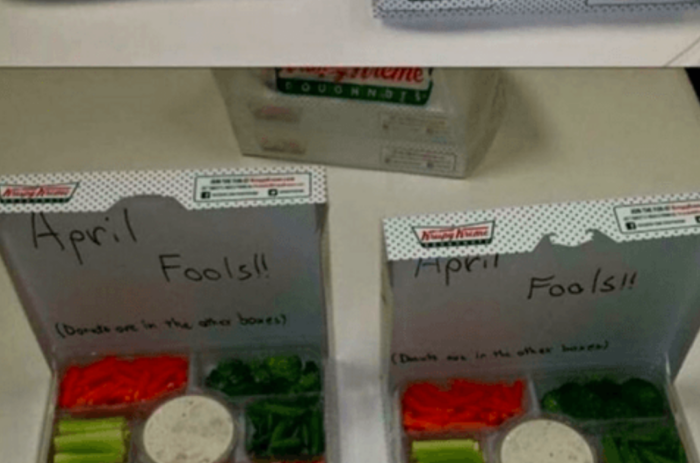 15. Sticky notes on the workspace… all of them!
Have a coworker who always forgets something, who loves sticky notes for reminders, or neither? Give them a good laugh by placing sticky notes not just on their CPUs, monitors or tables, but in all of the places they can see. 
The sticky note trick requires effort to do. However,  it will be worth it once they see their entire workspace covered with it.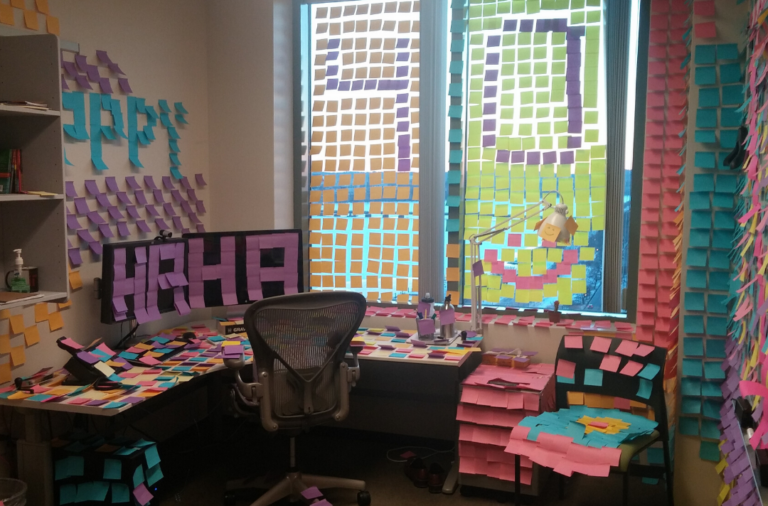 16. Desk beautification
A clean and presentable desk can help an employee get into the right mood for work. A decorated desk, meanwhile, does more. Surprise them with workspaces designed with their favourite themes. Fill their workspaces with either pictures of cats or troll dolls, grow plants through their keyboard, or fill them with pictures of their favourite mem icon, Nicholas Cage.
Get a good laugh from them once they see the work of art created for them.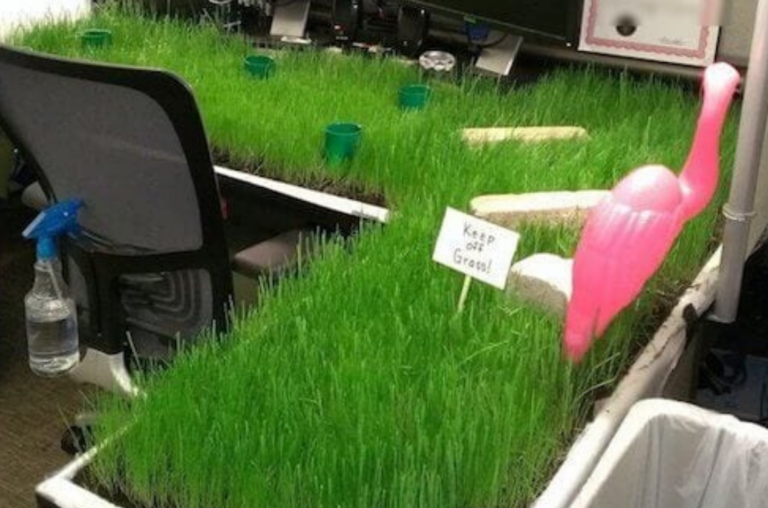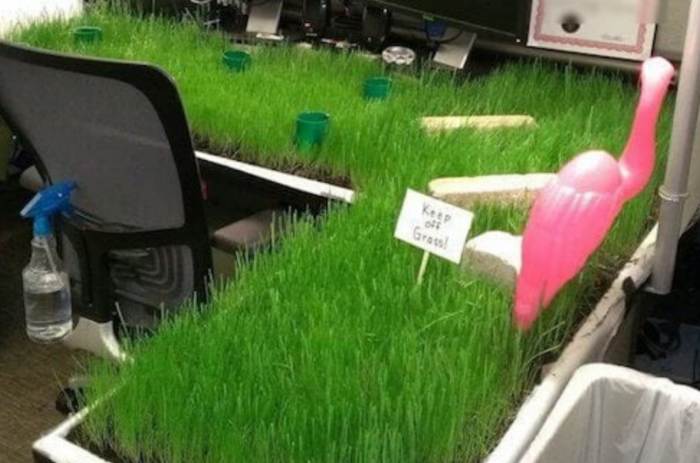 17. Spider cup
Not everyone loves spiders, but many coworkers would either freak out or kill their curiosity on what's really inside the cup on their desk. Spider cup can be easily done by putting a note on a paper cup then put it upside down as if something is inside it.
This prank also tests their reactions on the thing at their desk. They say some people will still open the cup despite the note on it while some will stay out of it.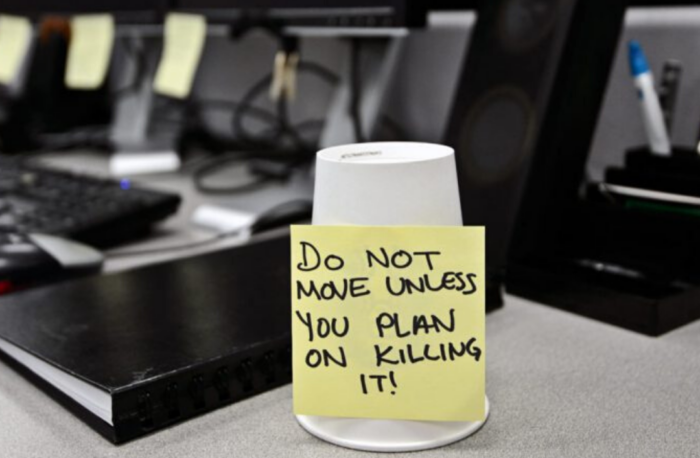 18. Endless unwrapping
Giving gifts every occasion is fun, but continuous unwrapping takes it away. Surprise a coworker by wrapping all of their supplies and equipment as a "gift" to them. The thicker the wrap, the more annoyed they get. For additional effort, box inception or a box within a box can also do the trick.
Also, give them a hug or a small thoughtful note to console their tension due to endless unwrapping.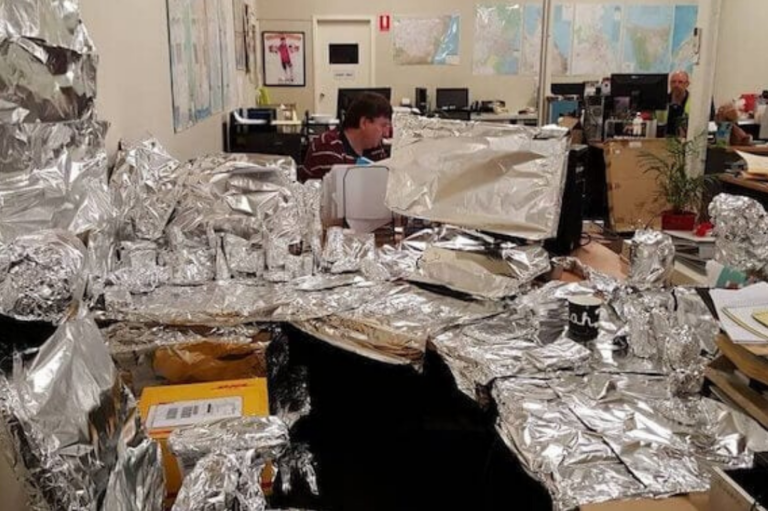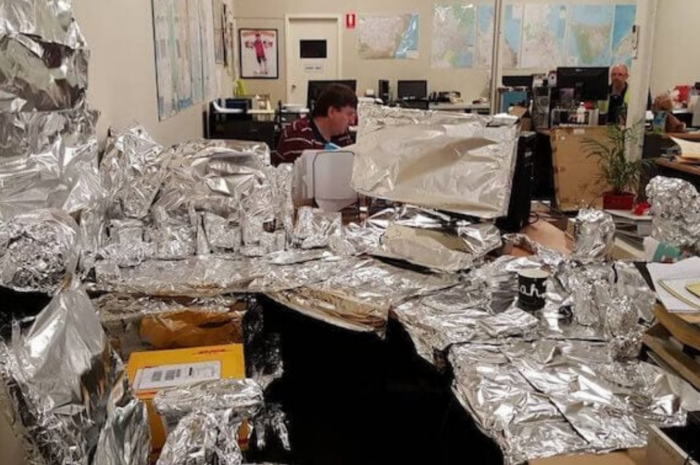 19. Balloons in the meeting room
Balloons are a great way to celebrate a holiday, an event, or major milestones in the company. Take it to the next level by filling up balloons in the meeting room, pantry, boss's room, or any other common areas in the office. 
Just make sure to avoid getting it too close to light bulbs or fluorescents to avoid accidents.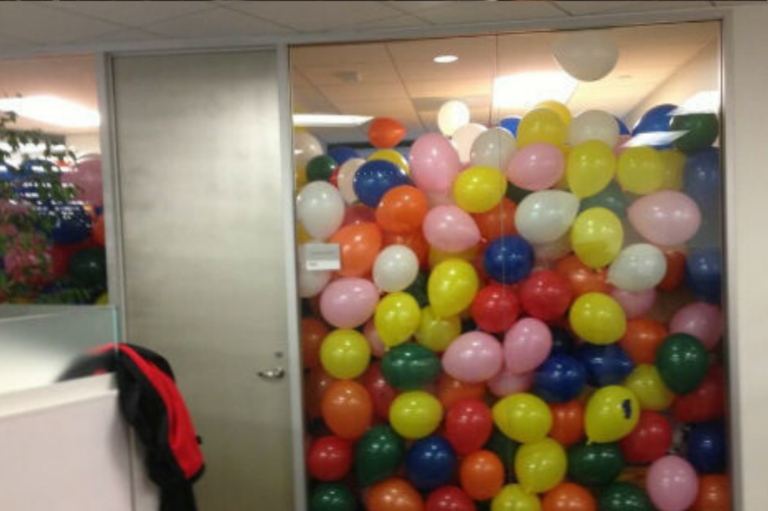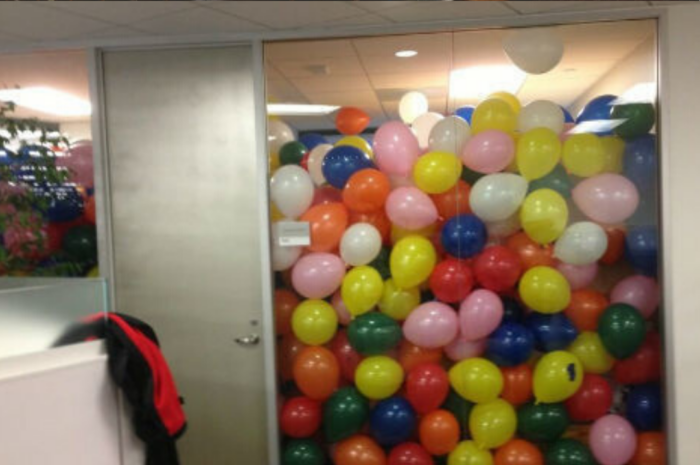 20. Own throne in the bathroom
Finally, for a coworker who takes too many bathroom breaks, it might be better to save a spot for them even for a day.
Decorate a stall and create a "throne" for them to make them feel special with every break they take. Put some of their favorite things such as their preferred newspapers or magazines on it. Give a "red carpet" entrance for them to add a little more glamour.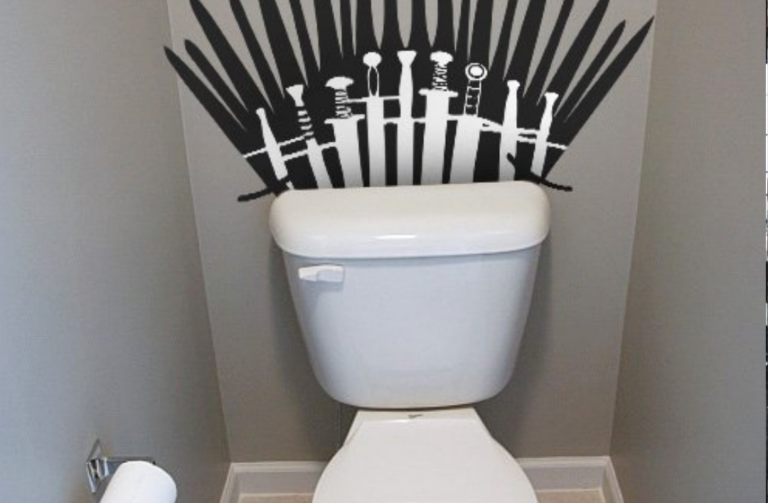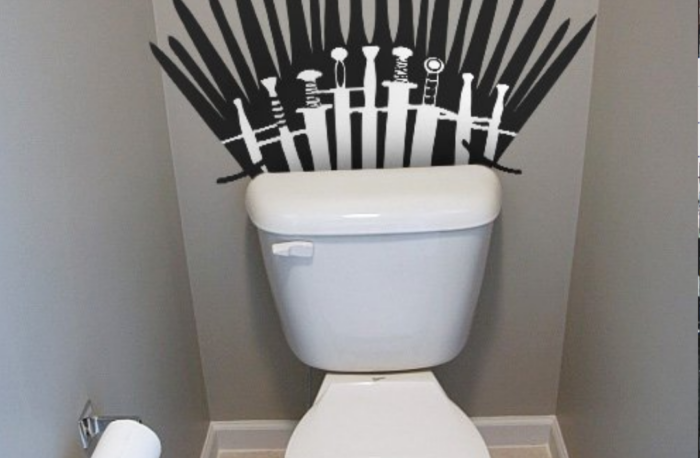 A few reminders on doing office pranks
No matter how harmless the intentions are in doing a prank, some of these may go too far. This may cause damages to property, relationships, and credibility in the office. When done often, a person may be tagged as mischievous or trouble maker and may end up having a bad record in HR.
Seek advice. It is better to seek advice from HR or an immediate superior on whether doing a certain prank is allowed in the office.

Set the right timing. Set the right timing for each prank and make sure it will not further delay or postpone any important workload or activity.

Consider co-workers' welfare. Make sure that their prank should not do any physical harm to them of any sort.

Be sensitive. Pranks should be designed so that they are not offensive in any way.  Ensure that your target sees as much enjoyment in the exercise as you do.

Be a good sport. To all the participants, always be a good sport and keep in mind that this is intended for practical joking.