B2B consulting: Why does every business need to hire a consultant?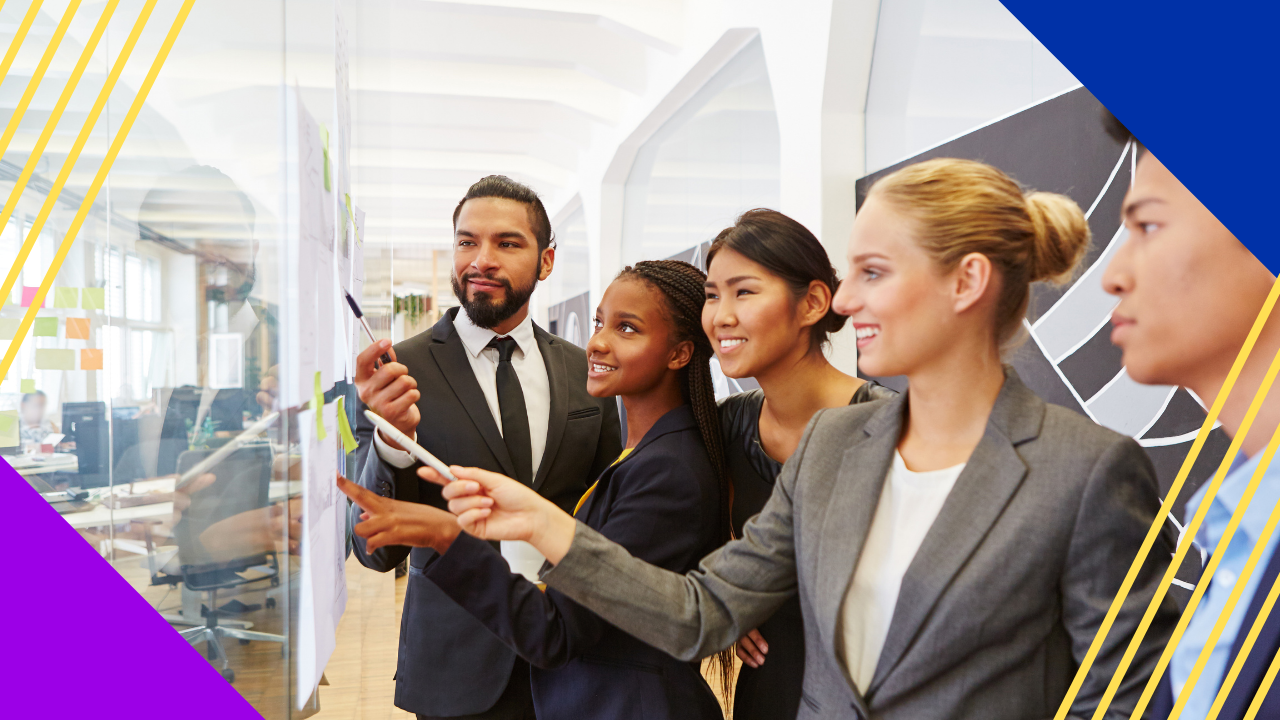 As your company grows, your day-to-day responsibilities also increase. Everyone in the business has a set workload for them that should be completed on time to avoid project delays.
However, issues within and outside the company will also not go away even if all the internal team is busy. Fortunately, companies can now hire B2B consulting partners.
Here are the things that a business consultant can do to help your business thrive and stay competitive in the market.
What is B2B consulting?
B2B stands for business to business, which means that transactions and sales happen between businesses. This contrasts with B2C or business-to-consumer, where the products or services are delivered directly to the end-user.
B2B consulting is a business strategy where a company hires someone, usually outside the organization, to provide advice, oversight, and subcontract work.
The most essential tasks of a B2B consultant include the following:
Apply extensive knowledge and expertise in the B2B sector
Provide an outsider's perspective and fresh ideas
Focus on the overall business development
Create plans to solve company-wide problems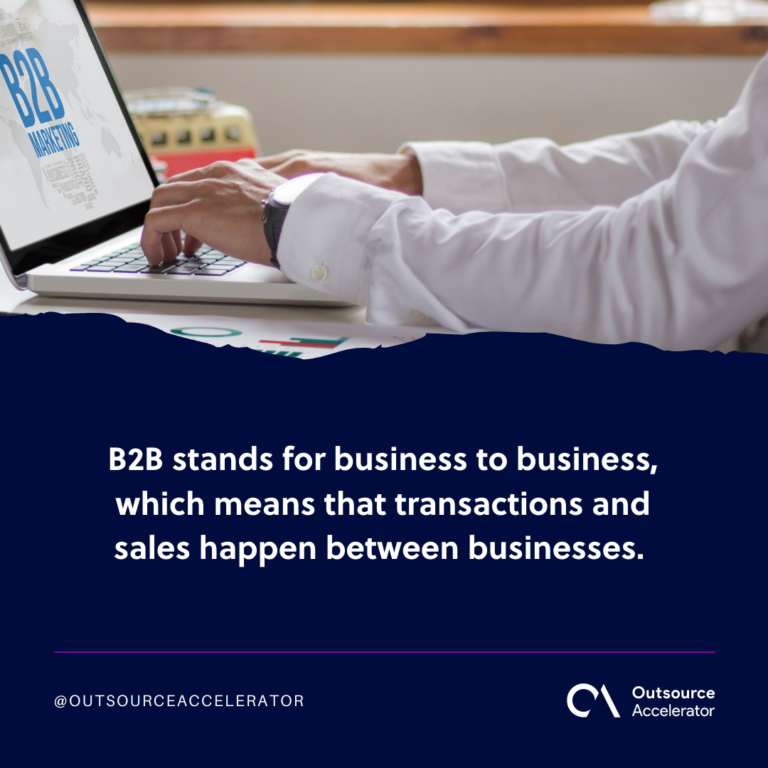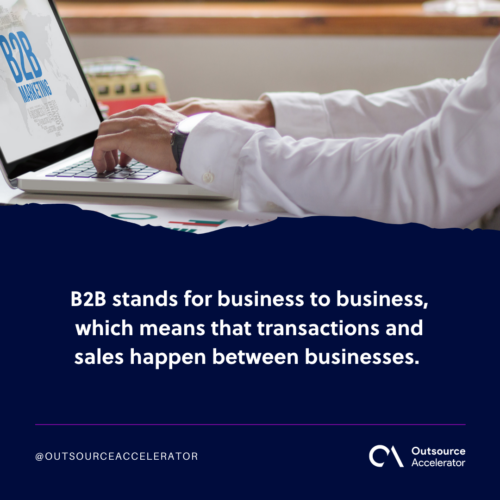 Main qualities of an excellent B2B consulting partner
Several common qualities are shared by most B2B consulting partners due to their long experience in the industry.
If you are looking to recruit a B2B consultant for your business, it is important to consider someone with the following qualities to ensure tangible results.
An excellent consulting partner knows how to:
Prioritize the client's business and issues
Offer several detailed options rather than a singular solution
Determine the answer that can generate "great" results
Develop innovative ideas into real-world outputs
Create partnerships that drive growth
Work hard towards an exceptional outcome regardless of how hard the process is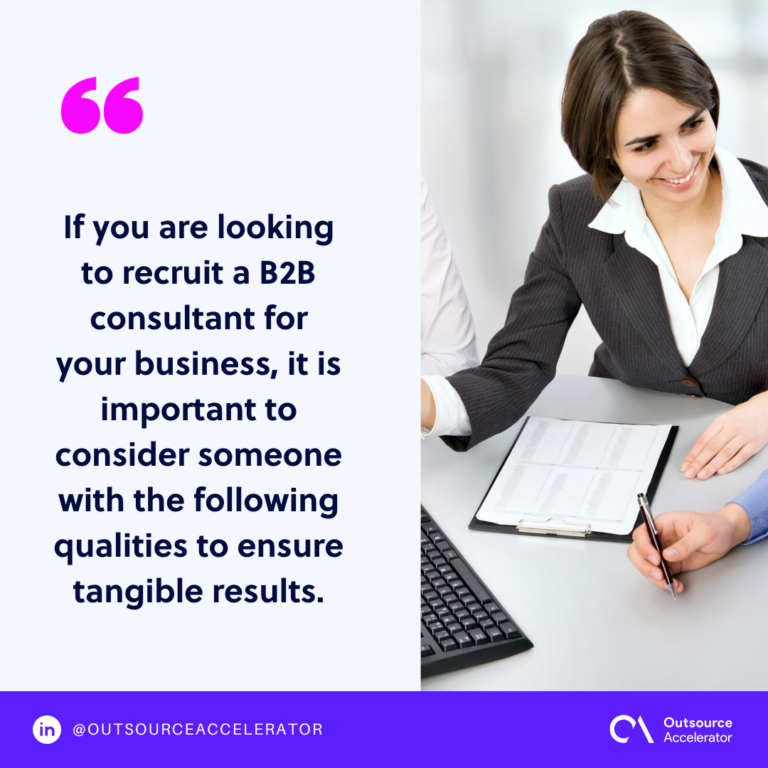 5 key reasons every business should rely on B2B consulting
Hiring a B2B consulting partner can help ease the burden of resolving every issue that lands in an organization.
Aside from that, consultants can also help the company with the following incidents:
Fresh perspective
Hiring a consulting partner is important especially when you have to make informed decisions. They offer fresh perspectives and opinions that their clients can rely on to ensure the business is growing.
They have expertise in examining the needs and wants of every market segment, as well as discovering future opportunities and potential options that businesses can navigate to keep moving forward to their goals.
New competitors
In this age, every market change or emerging startup can easily affect your entire business strategy. With the help of B2B consulting partners, you can easily gauge your industry competitors.
B2B consultants know how to assess the current situation of your industry. Moreover, they can help examine your strengths and weaknesses to create a new plan that plays out all your advantages in the field.
Company culture
A culture of stagnation and complacency can seriously hurt your company's growth. Change is always welcome to any business, especially now that trends go by fast.
Still, there will come a time when everyone will be stuck in the old ways of doing business.
B2B consulting can help with this dilemma. They bring in unbiased perspectives and concrete, fact-based issues that the company can resolve to ensure that they are operating according to what the market wants instead of against it.
Innovations
You cannot showcase your competitive advantages to your market if you do not introduce new products or services to your clients.
Through B2B consulting, you can gather and align market input, customer feedback, and internal resources and review your processes and capacity.
These methods can help you understand what the clients are looking for and, effectively, drive change within the firm.
A clear exit strategy 
All company leaders eventually retire. Without having a clear strategy for the company in the future, your business could slowly come apart or decline into disarray.
A clearly defined plan for growth and exit is essential to ensure continued operations even if the management is replaced. B2B consulting can assist you in creating one while also strengthening the company's market position and future growth potential.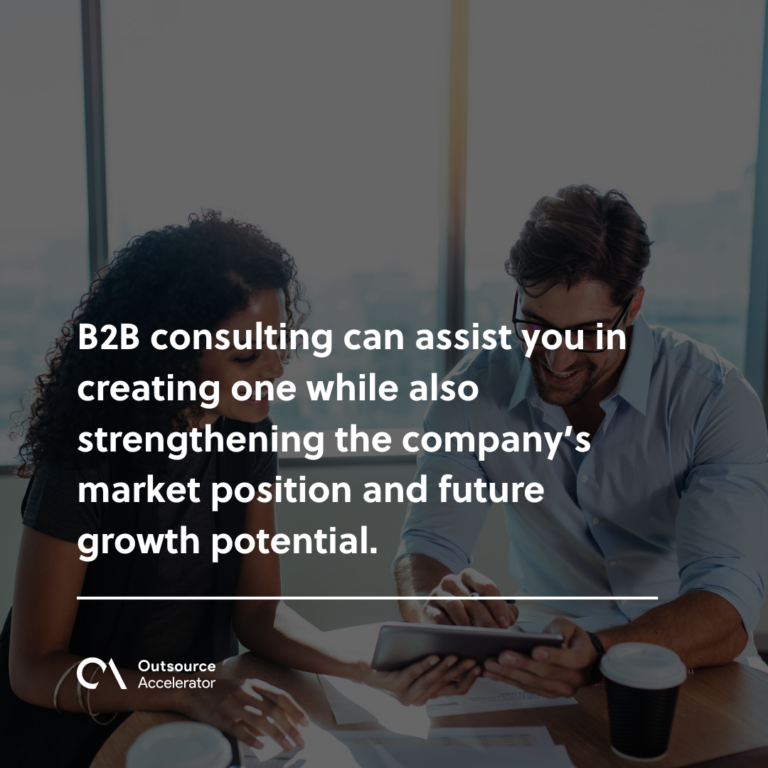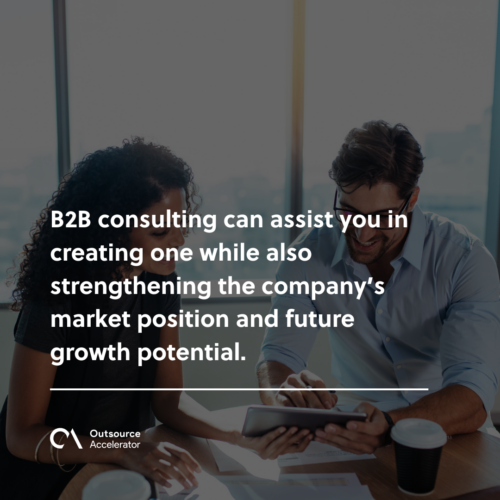 Finding a reliable B2B consulting partner
Of course, it will be foolish to partner with the first B2B consulting firm that you come across. You have to be sure that you can entrust your business to them first before enlisting their services.
Whether you find a potential consultant through research or recommendation, you will have to figure out first if they are a good fit for your business.
The first thing you have to consider is their track record in your industry. Find out how long they have worked with businesses in your field and how much they know about resolving issues in a company like yours.
Second, think of how much time you want the partnership to last. Do you want it to be long-term and collaborative or just a short one that would yield quick fixes?
It will also be helpful to look into their current client load. If you have a time-sensitive issue, then you may want to avoid someone who is already juggling several businesses on their hands.
Lastly, ask for client reviews to get information about how they operate and if they could deliver value-adding work. This will also help you discover whether they give unique ideas to every business they work for or simply provide the usual solutions.