4 to-do list: Upgrading B2B cold calling practices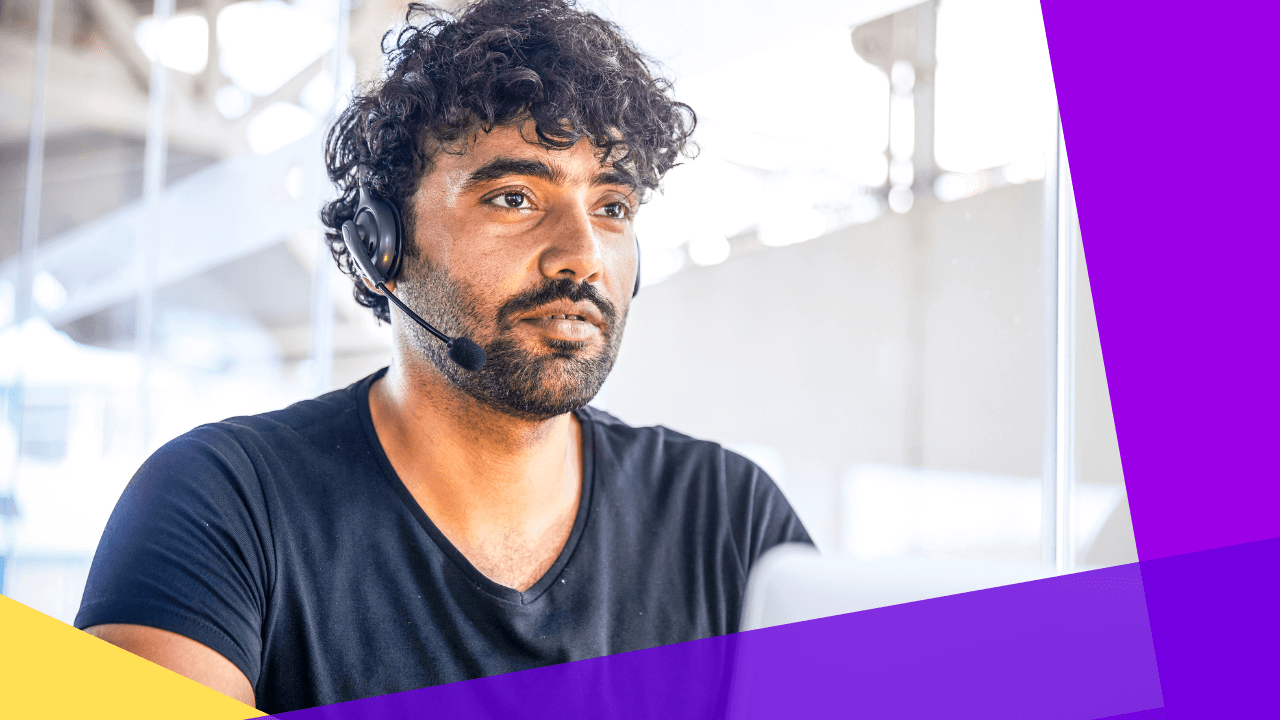 Many marketing strategies and techniques can easily guide businesses in making their services visible today. Technological advancements enabled companies to be reachable digitally and on other online marketing platforms.
However, some companies still prefer to maximize the potential of B2B cold calling as a marketing strategy despite the challenges of making calls.
The practicality of its process, which provides direct interaction with target leads, makes it one of the most attainable ways to introduce products or services.
Understanding B2B cold calling
If we look at the current progression in the market, business-to-business (B2B) is still one of the most utilized forms of business transaction.
Combined with the cold calling technique, they have proven beneficial in generating leads and achieving a successful prospect acquisition. 
B2B cold calling enables you to open a proactive discussion, provide information and initiate deals about how you can help their business grow. Hence, you can deliver B2B transactions with a more personal approach.
Although cold calling is a common technique, some businesses look for alternative ways as they struggle to handle rejections when making calls.
But other industries, like business process outsourcing agencies, translated this challenge as an opportunity to improve and upgrade their usual cold calling practices.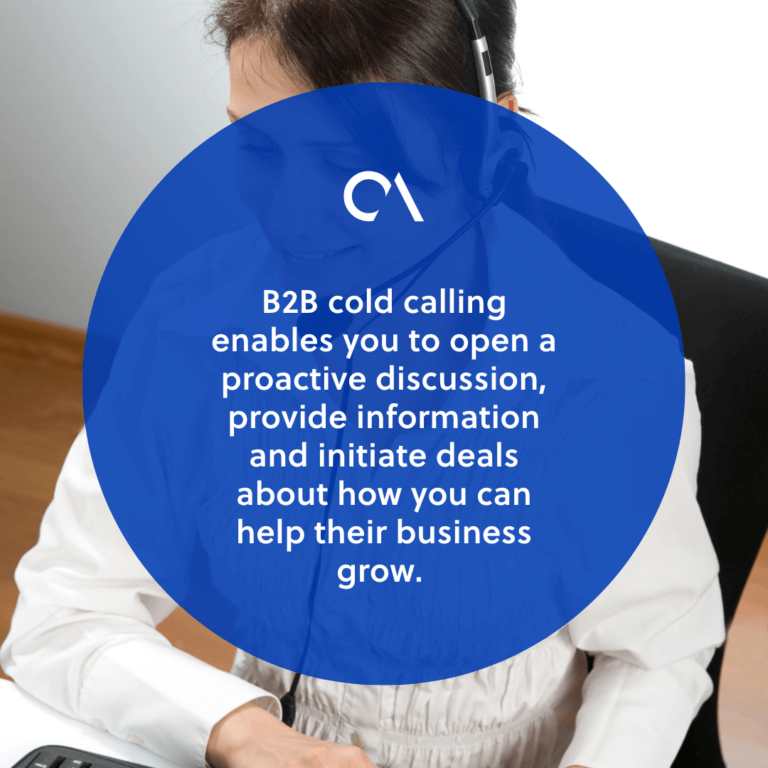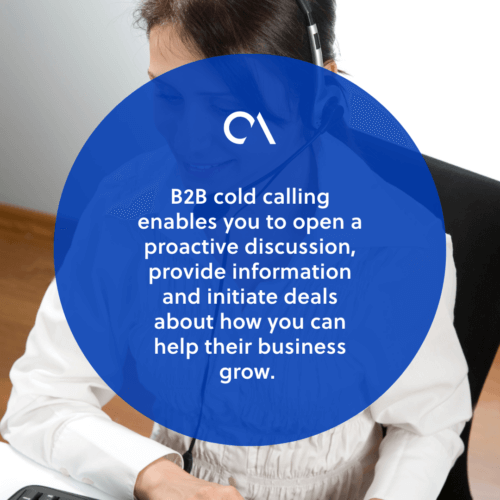 What are the typical B2B cold calling practices?
It is necessary to understand the process of making cold calls aside from its purpose. By identifying the common practices performed by various companies, your capacity to analyze possible areas for improvement will also advance.
Here is a list of typical B2B cold calling practices:
Identify your prospects and create your list 

Research your potential leads

Prepare B2B cold calling script and practice well before making a call 

Have your pitch at the right time

Gauge prospects' tone of response and emotion before selling or offering service

Focus and avoid distraction while making a call

Be okay with rejections

Leave a pre-recorded voice message

Do not forget to make a follow-up
Why is upgrading cold calling practices important? 
As marketing strategies keep changing over the years, businesses need to learn and adapt to current trends. 
Most sales representatives research their prospects to increase opportunities and improve the success rate in lead generation. However, the eagerness to close a deal sometimes affects the delivery of their pitches, making them sound aggressive.
The B2B cold calling technique is an effective target-driven communication tool but has earned a negative connotation over the years. 
By upgrading typical calling practices, we can change this impression and help this technique to stand the test of time. Note that B2B cold calling is a common strategy, and introducing new ways of making a call will make you different.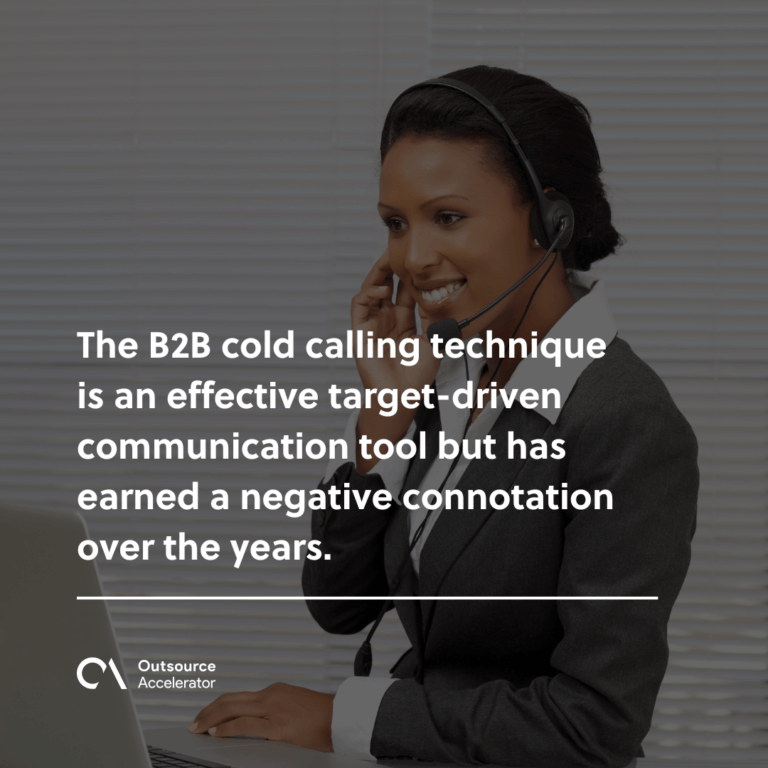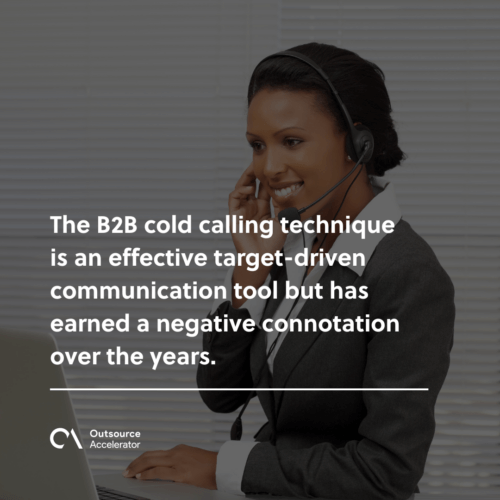 4 to-do list in upgrading B2B cold calling practices
The technique is also part of the original marketing strategies still used today because of its practicality and direct interaction with target leads. However, upgrading practices is a factor that will make it more effective and engaging.
Here are four things you can do to elevate your cold calling practices:

1. Do market research on your prospects and competitors
Conducting research is one of the best practices you can adopt to engage and connect target leads. Business process outsourcing agencies usually have teams of skilled and well-experienced professionals who can take on various forms of market research.

This data-driven tool will help you to understand the current standing and performance of your prospect given its existing competitors in the market.
In this way, you can easily identify the weak points of your target lead and emphasize how your company works for possible solutions.
2. Use why-what-how strategy to make your pitch stand out
Your cold calling pitch will sound more appealing to your target lead if you communicate with them uniquely. Focusing on why you are here, what you can do, and how you do services, to help them achieve their success is a best practice.
The result of the research can also help you draft perfect pitch content. Constructing the outline properly and starting by making a powerful introduction will increase your success rate.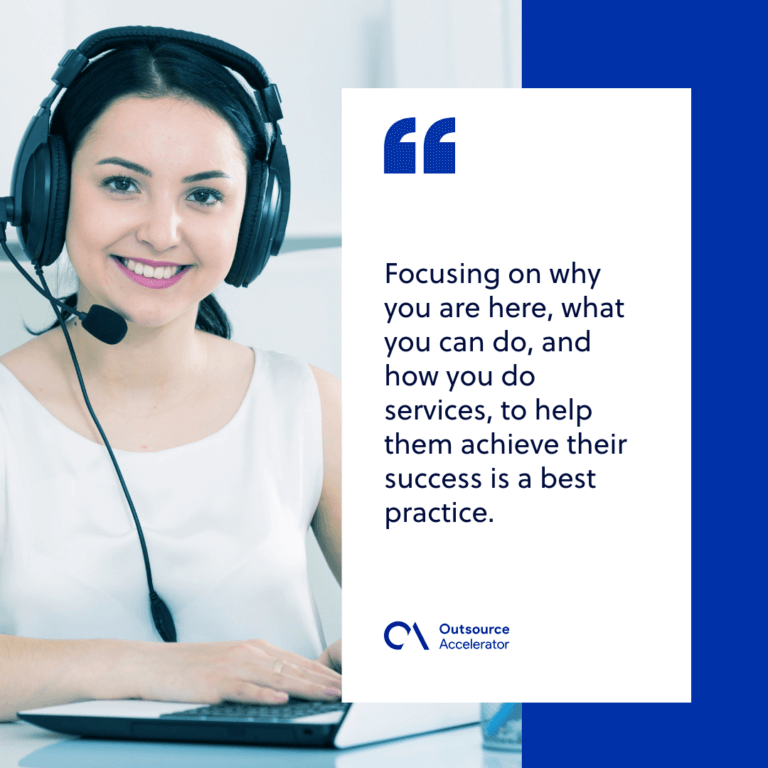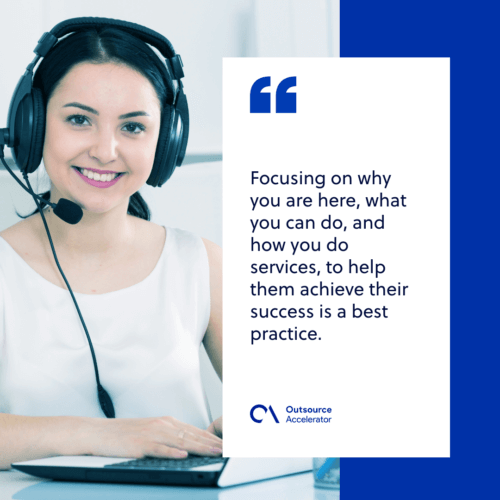 3. Deliver your pitch with the right tone
Remember that setting a good impression affects the kind of response that you can get from your prospect lead.
You can be sure of your statements based on research or facts, but if the tone of your voice and the way you deliver doesn't match, you will end up sounding unconfident and unreliable.
Confidence can be a great source of an ideal impression. You have to sound assured but not too aggressive. To be pushy sometimes makes your call destructive.
4. Aim for commitment and relationship
B2B cold calling transactions are not only about business but also relationships. Your aim to offer your services and products to help them grow is good, but building a relationship with your target lead is better. 
A relationship is where you can gain trust. And without trust, there will be no commitment. Companies like business process outsourcing firms use this to communicate outsourcing partnerships as a lifetime commitment, not just a business solution.
Improved practices drive competitive B2B lead generation
One of the biggest misconceptions in B2B lead generation strategy is that cold calling is dead and no longer responsive. 
But in the present, cold calling is still one of the best marketing techniques used based on research and testimonies from different companies. It significantly helps businesses to generate profits and boost their success rate in lead generation.
Many companies need to learn that with a simple upgrade of current call practices and in-depth market research, B2B cold calling can be an integral part of their marketing strategy.
Businesses continuously discover unique and advanced ways of communication. It is a practice that ensures they stay connected and relevant with their prospect leads despite the ever-changing market trends.