Choosing a call center in Australia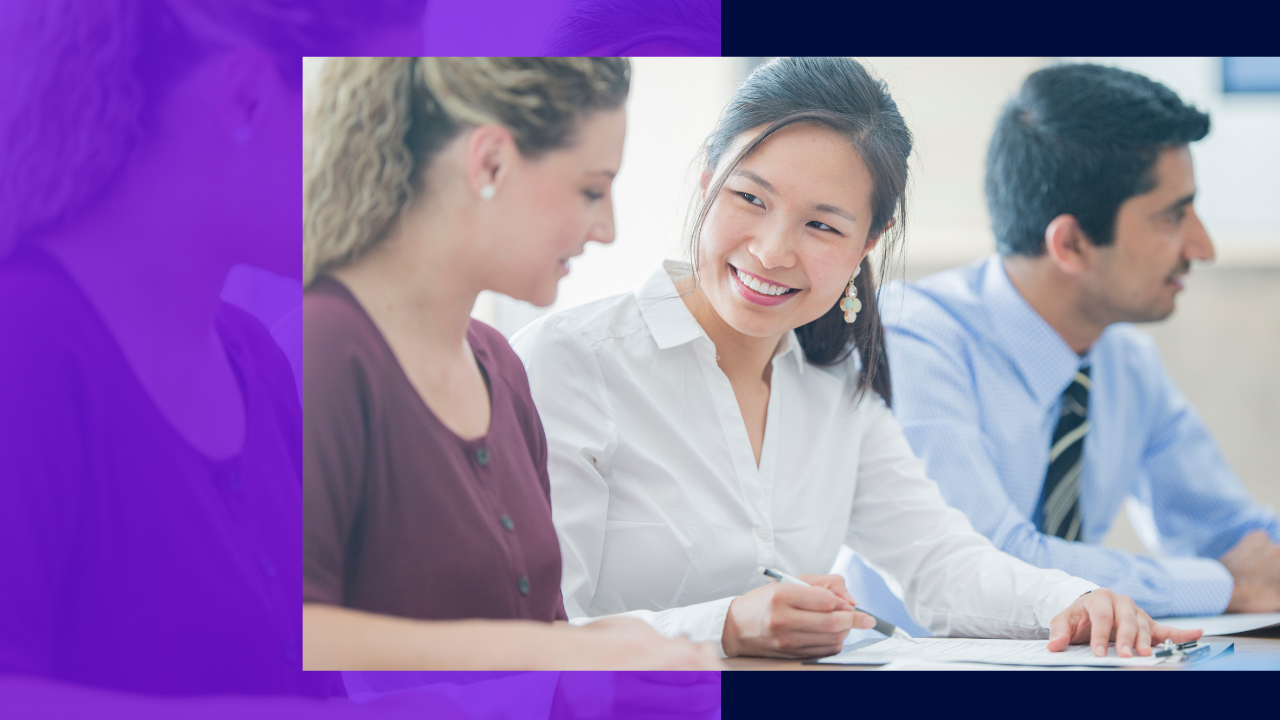 Behind every successful company customer service is a strong call center system.
In a day and age when the quality of customer experience and support can make or break your business in a snap, companies are faced with the tough challenge. 
The challenge of having to take an honest and thorough look at their customer care efforts to see where they could further improve.
The quality of a company's customer care depends on the excellence of the call center that performs the tasks. For instance, choosing a call center in Australia may need a bit more effort than usual.
If your business is serious about providing top-notch service to your clients, it's time to invest in a quality call center for a much better customer experience.
The importance of customer care and service
Customer service is the heart of the business. Obviously, your business will not be able to survive and thrive without this vital organ.
In fact, 93% of customers have said that quality customer service was important to maintaining brand loyalty. They are more likely to be repeat customers at companies with amazing customer service. Brand loyalty and customer retention are huge contributing factors to a company's brand and revenue.
Without superb customer support call centers in Australia, businesses will fail in no time.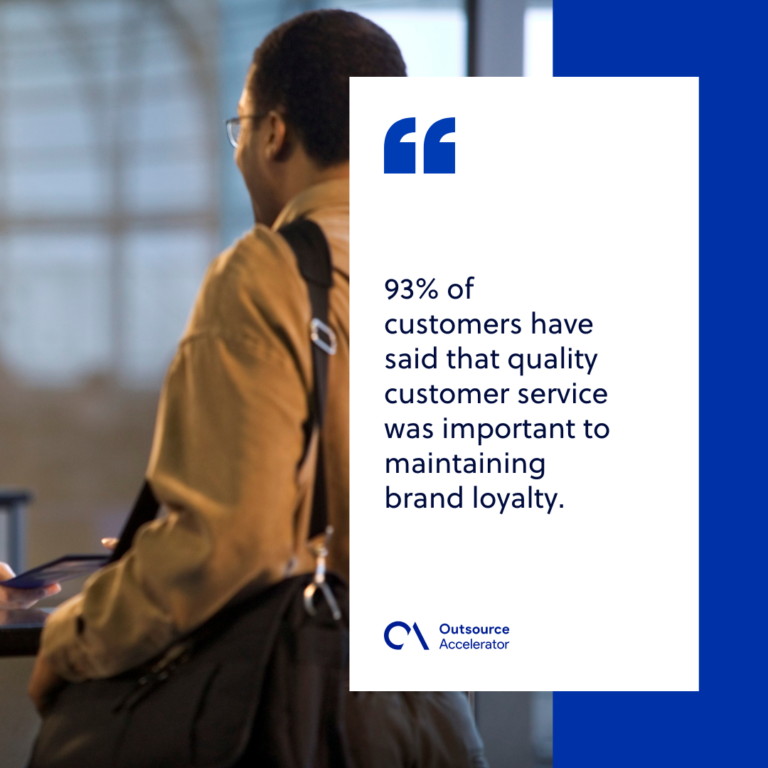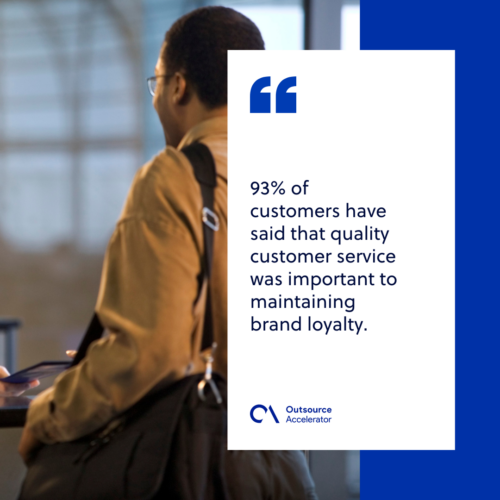 If that's not enough motivation, here are other reasons why customer service is important:
It represents your brand and business.
Awful customer service can translate as poor management, low-quality products & services, and horrible employee training. On the other hand, personalized and high-quality customer service can be interpreted as willingness to provide service, a welcoming environment, and happy and engaged employees.
Which one would you like to be associated with?
It helps generate positive word-of-mouth
When customers feel well taken care of, their instinct is to share their experience with their family and friends.
They'll attest to your service, and provide free advertising without them knowing.
Who needs to spend tons of money on advertising and influencers when you can just keep your customers satisfied and make them do the free advertising for you, right?
As a word of advice, make sure to be consistent.
If Customer A's friends and family availed your products/services and they're satisfied, they're even more likely to advertise your brand to their other friends and family.
This could cause a domino effect, which you can very well utilize to your company's advantage.
It increases revenue
In the end, every business strategy boils down to how it will affect the business' revenue. The thing is, not only will improved customer care boost your reputation, but it will also help increase your revenue. 
It can also help you attract leads without doing anything.
Satisfied customers can rave and leave a positive review on social media, which can be seen by people who are just needing the right push to buy your products.

It's one of the "domino effects" from the free word-of-mouth advertising mentioned above.

It's easier to attract customers and convert leads if your customer service team is knowledgeable, proficient, experienced, and dedicated.
Choosing a call center in Australia
As of June 2019, there were more than three million actively trading businesses in the Australian economy. Competition can get really tight out there, and businesses need to possess something that will make them stand out.
This is where call centers enter the picture.
Call center employees have the ability to connect with your prospects and existing customers. They can create strategies based on buying patterns that they witness from your day-to-day operations. They can directly ask for feedback on how to further improve your products and services.
Most importantly, they can also amaze and convince customers to purchase your products, resulting in improved sales.
More importantly, they can make your prospects and customers feel welcome and well taken care of, which can serve as your company's main advantage.
However, how do you choose a call center that will best represent and suit your company?
In-house or onshore
call centers in Australia
One of the main factors that decision-makers consider is the location. Some companies prefer a direct customer care team because they feel like it's easier to manage a team that way. 
If the business is located in the cities of the country down-under, call centers in Australia are a good spot to start hunting customer care agents.
It gives them direct access to the team, but it will also make them directly responsible for hiring, training, supervising, and managing their customer service team.
For companies that are too busy to handle a customer care team apart from their core and sales team, they delegate this task to an onshore call center. 
An onshore call center is a third-party service provider that is located in the same country/city as the company's head office.
Seeking the services of an onshore call center is advantageous in a way that the responsibility of providing quality customer care is delegated. 
However, it can be expensive. 
As a compromise, you can try dealing with Australian-managed offshore outsourcing companies like Cloudstaff.
Offshore outsourced
One good compromise is outsourcing a call center. Did you know that a variety of Australian companies have successfully offshore outsourced to the Philippines? Yes, and that includes Acumen Data, Vodafone, and Star News Group, among others.
With an outsourced call center, businesses' core teams can focus on their main responsibilities, while the outsourced customer service team is minding their business and efficiently performing their tasks in a far-off location.
Additionally, you'll be assured of the quality of service that the top Philippine BPO companies can provide. With over two decades of experience, this leading outsourcing destination has mastered the art and science of call center management.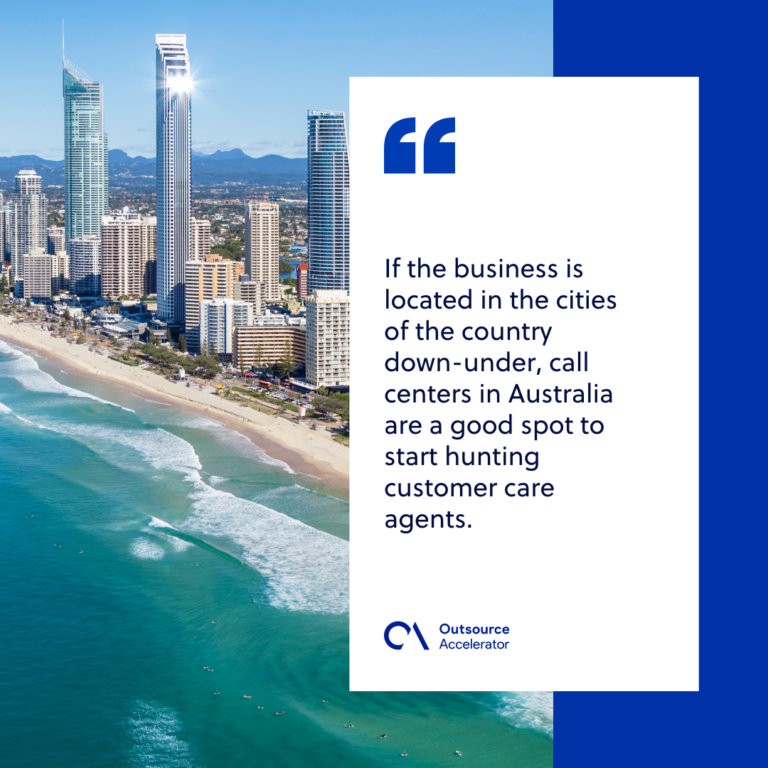 Finding the best
call center in Australia
for you
Considering outsourcing your business' call center? Here are some factors to consider and questions to ask your possible outsourcing provider before diving in:
Factors to consider
Location

Your budget

Your goals with regards to improving customer experience

Volume of calls

Languages (if you need your agents to speak another language aside from English)

Contact channels (phone, emails, social media, fax, etc.)

The complexity of the tasks you're delegating
Questions to ask your outsourcing provider
Since you will be making a huge decision, let us help by giving you some ideas on some questions to ask your possible outsourcing partner:
Can you give us an overview of your company?

How do you choose the best candidates? What is your recruitment process?

How do you train your call center agents?

What kind of performance reports would I receive?

What are your contingency plans?

How do you normally charge clients?

Can you provide client references?
These are only some of the more important questions that you need to ask. If you're struggling to choose providers or unsure if you're doing the right thing, it's best to seek professional advice.
Outsource Accelerator is the world's leading outsourcing marketplace and advisory. The platform lists over 700 BPO suppliers that you can choose from.
Further, you can get three free quotes by visiting their website or sending an email to [email protected]
Best of luck!