August Performance: Traffic & Inquiries up 30%, Quality Score at 92%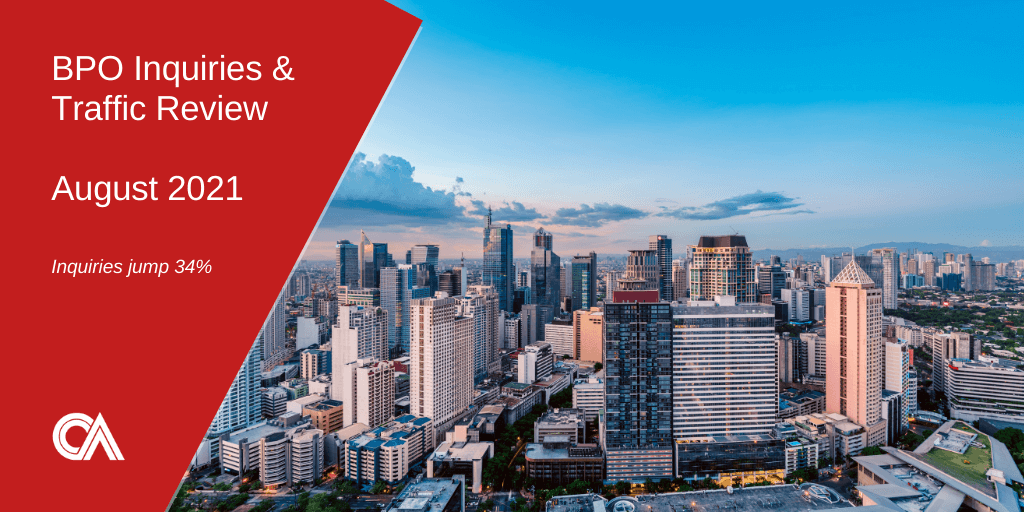 August outsourcing inquiry & traffic analysis
August was a very strong month for the number of outsourcing inquiries generated and also the quality rating of the inquiries. In fact, all metrics significantly jumped up in August.
The volume of inquiries also jumped up 34% to 770 inbound inquiries. representing 28 different sectors from 31 different countries. There were 439 outsourcing quotation requests (up 35%), representing an estimated 2,265* full-time staff with an estimated value of $67,950,000*. See all statistics in the Source Partner dashboard.
The annualised quotation inquiries amounted to an estimated total combined value of $335,010,000* requesting a total of 11,167* full-time roles.
Outsource Accelerator has focused on quality of inquiries for the last 12 weeks, and this has resulted in August inquiries producing a record 92.34% Validation Score, and also the best Quality Score to date.
Website traffic also jumped up significantly to 71,201 unique visitors (up 22%), and 239,191 page views (up 25.01%) for August.
Outsource Accelerator is about to launch a new website, new landing pages, and new visitor engagement funnels over the next 1-3 weeks.  These new implementations will have a positive impact on conversion rates, client engagement and will also mitigate lower quality inquiries.
*Conservative client value calculation: take the lowest end of their role request numbers, multiply by conservative top-line revenue of $1,250/role/month, multiplied by 24 months (conservative team lifetime value & duration)
Validation & Quality scores – August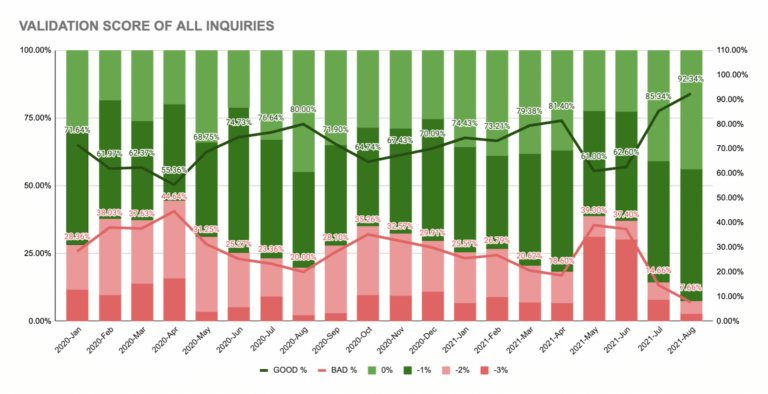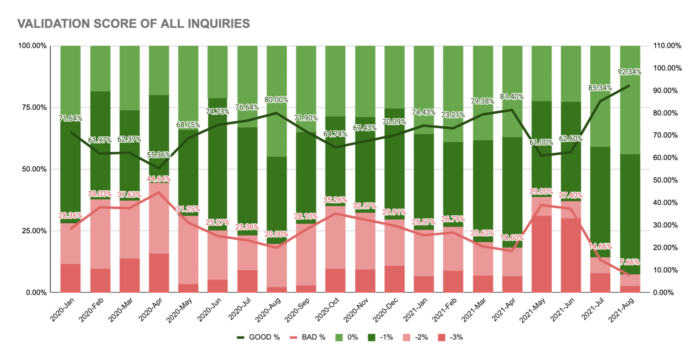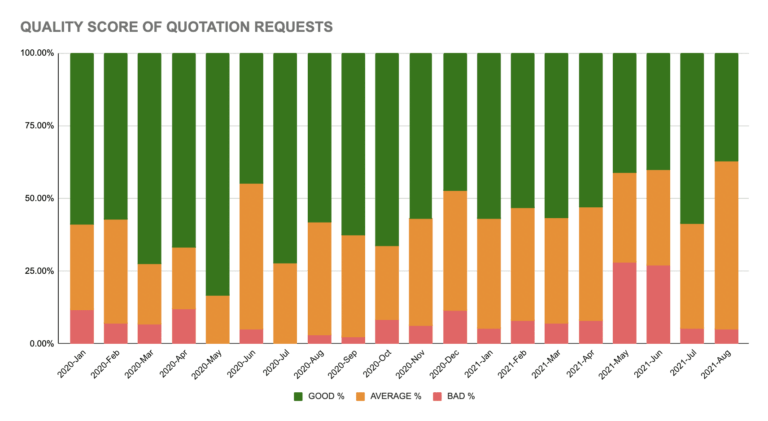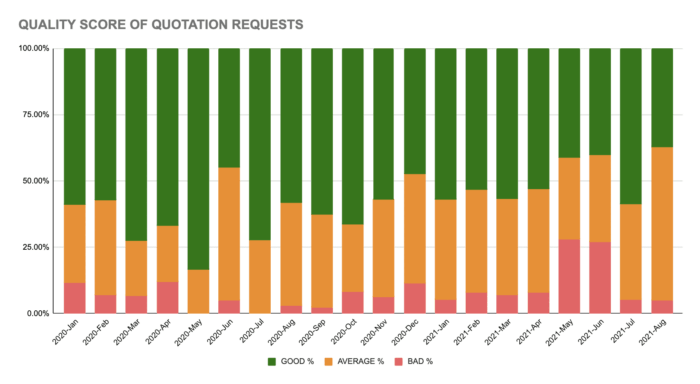 Key Metrics for August


Total outsourcing inquiry value – (12 mo)


Total outsourcing inquiry value – (Aug 2021)

Notable inquiries
OA generated nearly 25 inbound outsourcing inquiries for every day of the month in August and over 439 quotations requests for the month.  Of those 439 requests, here are just 4 interesting inquiries: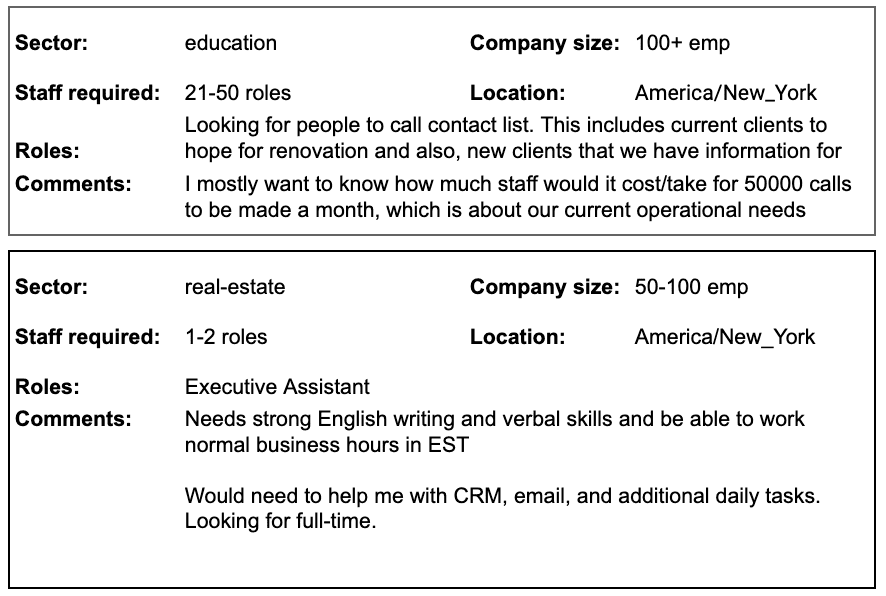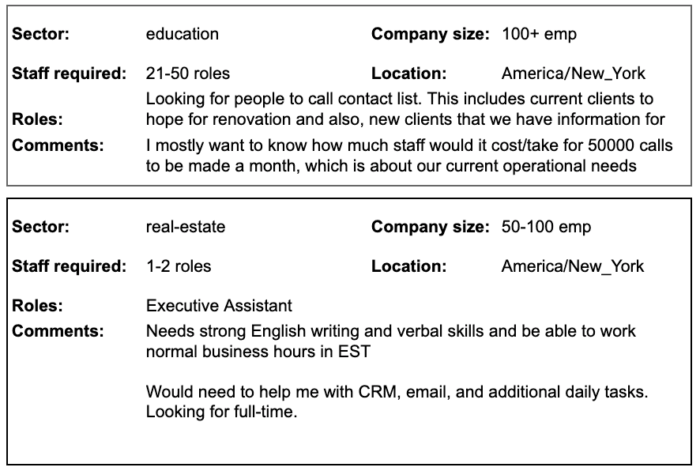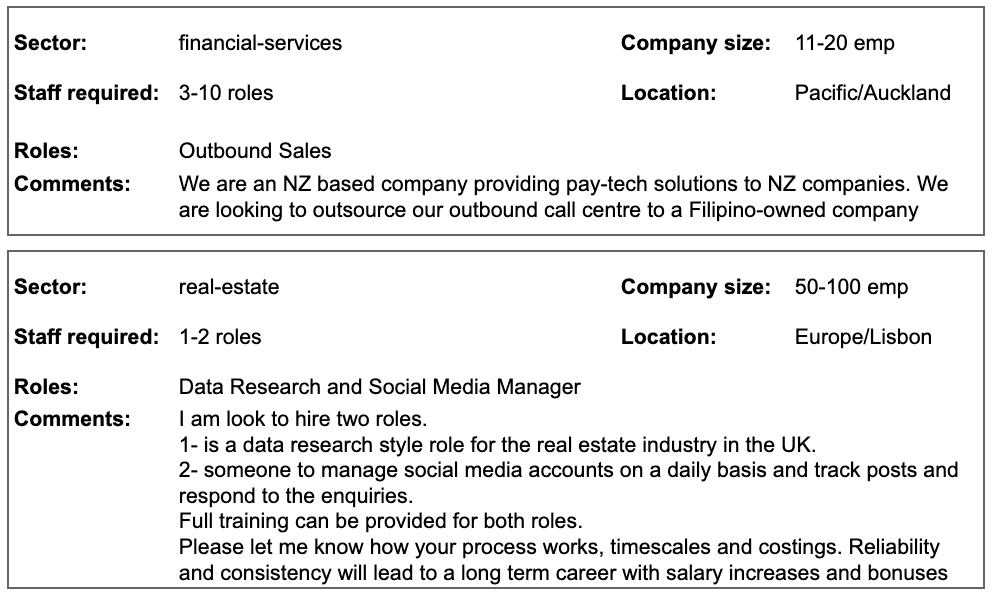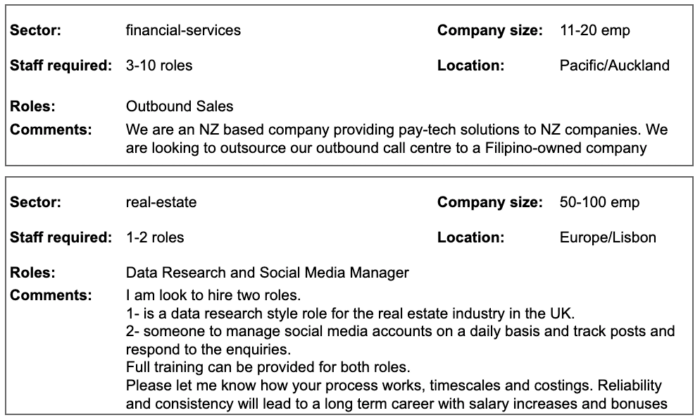 Outsourcing inquiry insights – Aug
The Source Partner dashboard provides live analysis and deep-dive insight into the traffic and inquiries coming through. Some insights from this month:
Number of roles required – initially
Clients typically start with a smaller requirement and then grow the team once they settle the team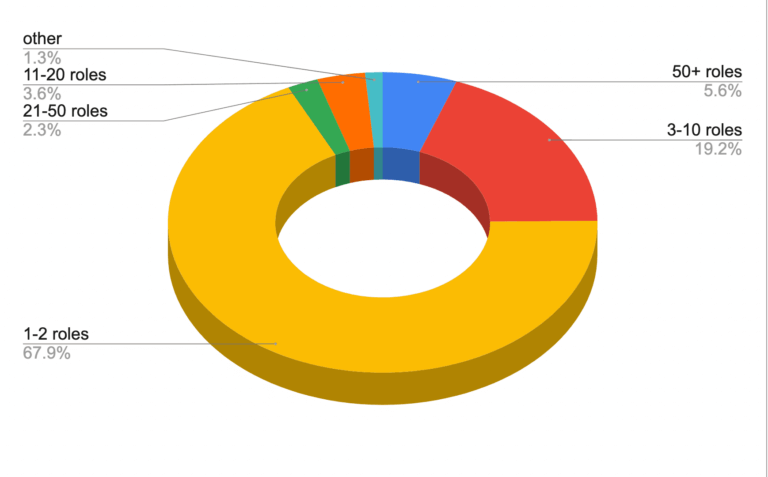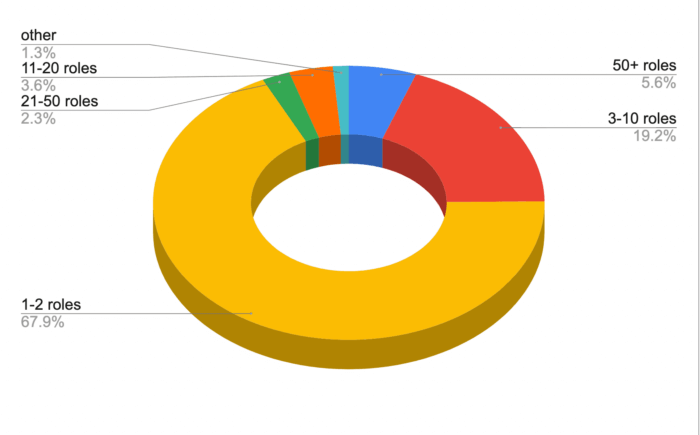 Size of clients' company
The inbound inquiries come from companies of all sizes – from startups to multi-national enterprise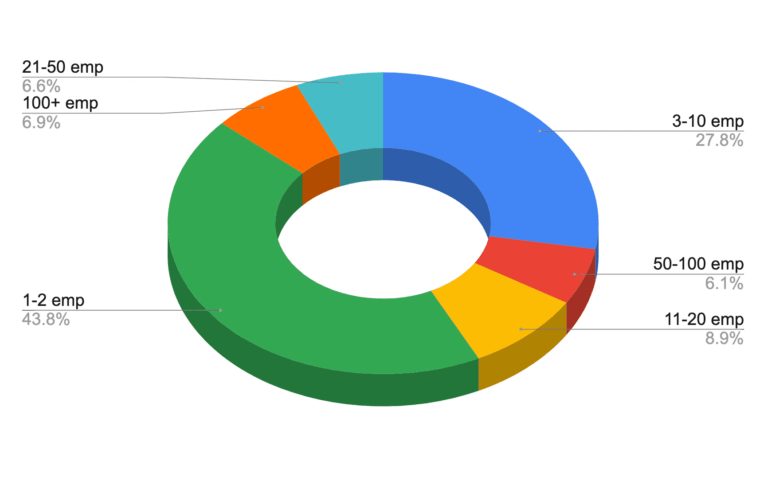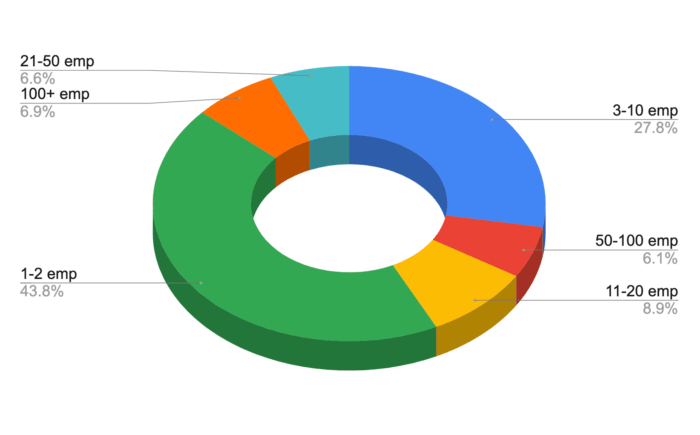 Location of clients' company
The client inquiries come from across the globe – typically from the high-cost English-speaking nations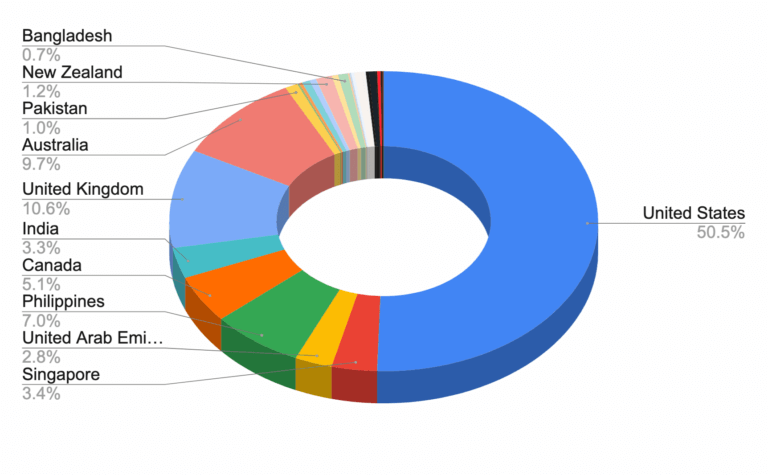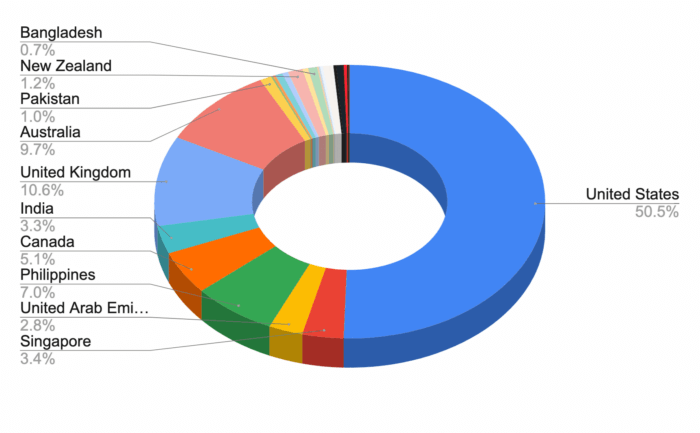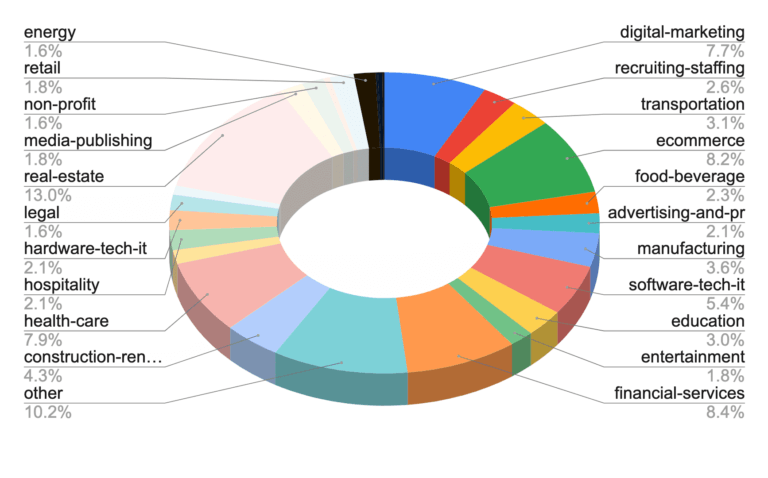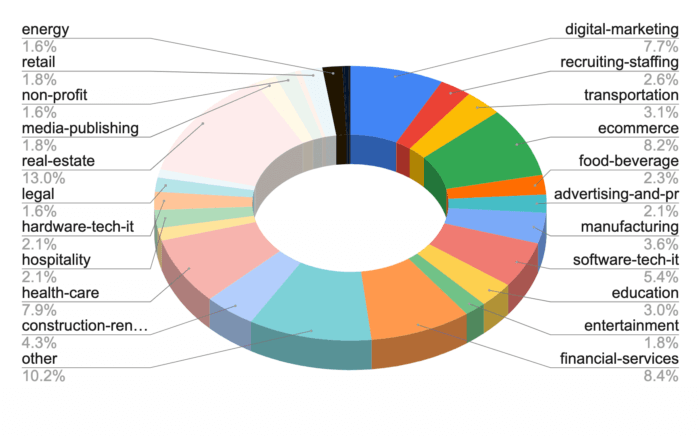 Clients' company sector
The client companies cover almost every sector possible, and the roles they seek are also very varied

OA website performance
OA's website continues to grow in strength.  August was a particularly string month.  This was in part because one of our pages was shared in an outsourcing community and it went slightly viral.  You can see the spike in traffic in the chart below (green arrow).
The page was Top 40 BPO companies in the Philippines 2021. It attracted 12,388 page views in three days.  The page typically gets about 25,000 page views each month.
Every month, OA is producing 200-400 new articles to educate and inform the business community about outsourcing, and to increase ranking with Google.  We are also shortly launching a new website, and adding a further 2,5000 outsourcing firms to the BPO directory – which should increase visitor engagement even further.
The 239k page views means that over 7,700 pages are visited every day of the month – all of them exploring Philippine outsourcing services.


OA website acquisitions
Outsource Accelerator has recently secured a $1.5m equity-free fund with the purpose of acquiring other websites and external (internet) traffic.  This will further OA's efforts to spread the knowledge of Philippine outsourcing far and wide.  We are still searching for suitable targets.
>> Read the full article here
New website launch
Outsource Accelerator is marching forward with an aggressive product development timeline.  We are rebuilding and launching the main website, pop ups and funnels in a few weeks. This is an impressive upgrade and should have a big impact on client engagement. We are also planning to build a launch a Client Dashboard – which aims to increase client inquiry engagement, stickiness and retention.
We continue to be excited about the prospects of 2021 and the opportunity to put outsourcing and offshore staffing on the global stage.