AI trends to watch out for: What's next after 2023?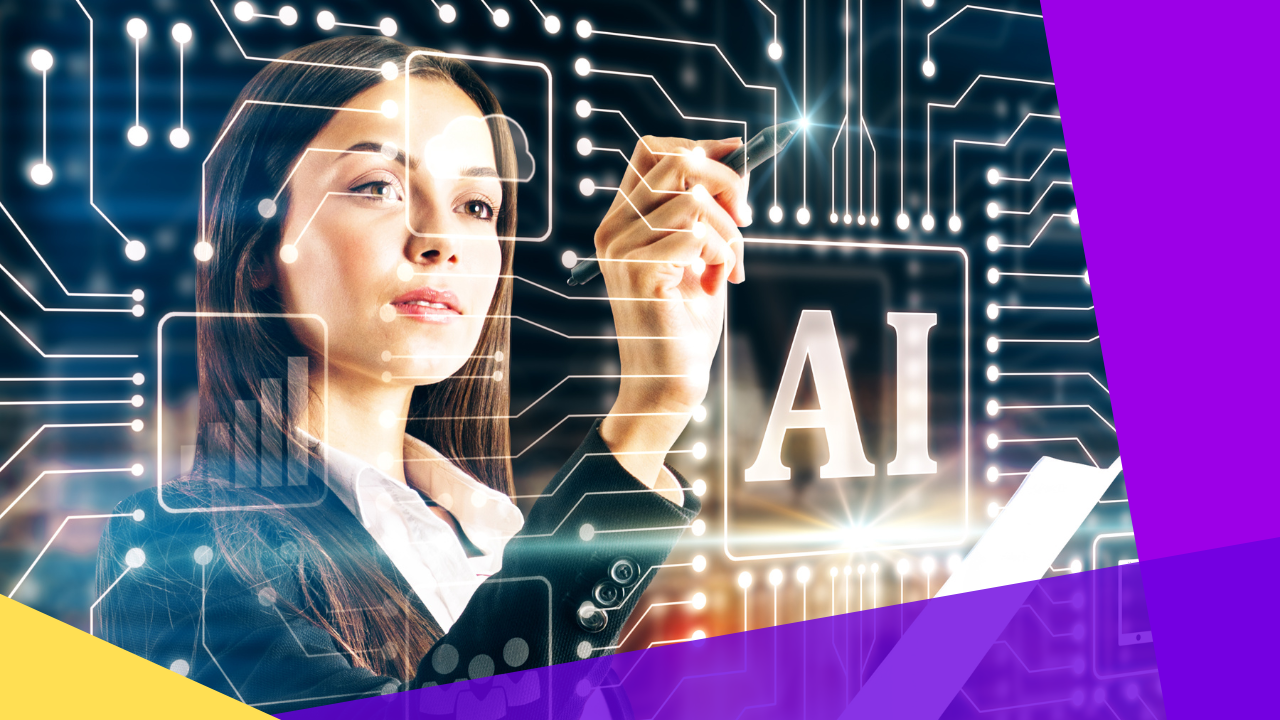 This article is a submission by Safnah. Safnah is an Iraq-based information technology services provider with over eight years of experience in the MENA region.
Artificial intelligence (AI) has already begun transforming the world of application development and will continue disrupting the field beyond 2023.
As AI capabilities become more sophisticated, application developers need to understand how adopting AI can impact their roles and prepare for the future landscape.
This article explores emerging AI trends and their implications for app developers.
8 AI trends that will transform application development
Here are the application trends that will boost application development:
1. AI-powered development tools
One significant trend is the proliferation of AI-powered tools to aid software development. Advanced machine learning techniques have enabled the creation of:
Code auto-completion programs
Error detection capabilities
Automated code reviews
Debugging solutions
For example, TabNine's auto-completer uses deep learning models to suggest entire lines or blocks of code as developers type. These AI-assisted programming tools will become more widespread and advanced.
For application developers, this means AI will help accelerate parts of app building. Tasks like writing boilerplate code, fixing bugs, and code reviews can be automated to boost efficiency.
However, developers will still need to supervise auto-generated code, integrate core logic, and train AI models. Creativity and strategic thinking will remain essential.
The key is finding the right balance between leveraging AI productivity gains and retaining control over critical design decisions.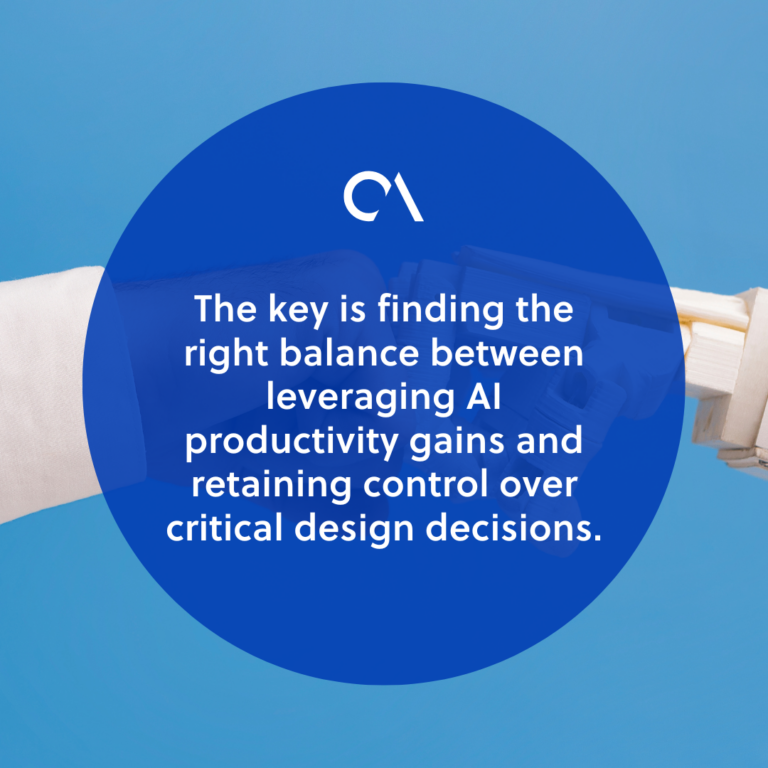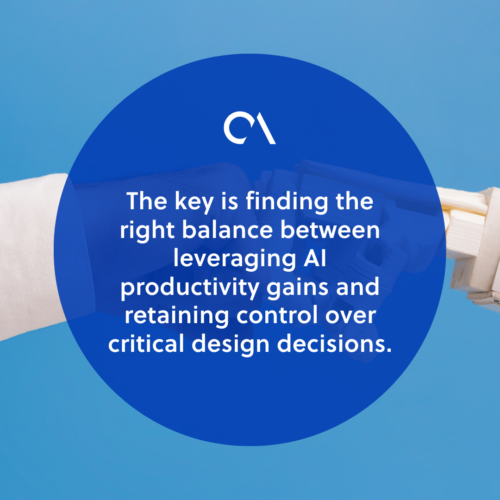 2. Building trust in AI applications
For consumers to widely adopt AI apps, developers must prioritize transparency, explainability, and fairness. Apps seen as untrustworthy or opaque in how they operate will struggle to gain user acceptance.
Developers can employ techniques like local explainability and counterfactual testing to make AI's inner workings more understandable. Providing transparency into what data is utilized and how outputs are determined builds user trust.
However, excessive transparency could sometimes compromise IP or commercial interests. Developers must strike a balance between openness and competitive secrecy.
Accounting for issues like algorithmic bias and potential discrimination is also crucial for ethical AI apps. Diversity in training data, testing for fairness across user groups, and external audits of models and outcomes will grow as best practices.
By engineering AI responsibly and maximizing explainability, developers can create apps users can rely on.
3. AI cloud services streamline development
Third on the growing AI trends are major cloud platforms offering AI services to help developers construct apps. These cloud-based solutions provide pre-built AI capabilities so developers don't have to build from scratch.
For example, Microsoft Azure, Google Cloud, and Amazon Web Services now offer AI tools for computer vision, speech recognition, language processing, and recommendations.
Instead of coding AI functionality, developers can simply integrate it using API calls and configuration settings. This massively reduces development and training time.
It also allows smaller teams or individuals to harness powerful AI for apps. But dependence on proprietary cloud platforms also raises questions of vendor lock-in and lack of customization.
4. Emergence of AI-powered apps and features
Driven by progress in deep learning, AI-powered apps are emerging across domains. Apps can now:
Understand speech and images
Respond intelligently to text or voice
Automate complex analytical tasks
Generate content automatically
For instance, AI writing apps like Jasper and Rytr create customized marketing copy without human input.
Developers must consider how to best incorporate AI capabilities into new or existing apps according to target user needs. But they also need to weigh ethical questions around data privacy, algorithmic bias, and transparency.
Striking the right balance between utility and responsibility will be crucial. Overall, AI expands the horizons of what's possible for application developers if applied judiciously.
5. Impact of AI on app security
As AI capabilities become integrated into more applications, security will be a major consideration for developers.
Apps powered by AI may carry inherent risks depending on how they are designed. Developers will need to build intelligent defenses against threats like data poisoning, model theft, and manipulation by adversaries.
AI systems rely heavily on data, so protecting access points and preventing leakage will be critical.
Apps should encrypt sensitive data like user info, usage patterns, and algorithm models wherever possible. Rigorous testing is also needed to identify any loopholes or vulnerabilities in AI logic that could lead to exploitation.
Developers will likely leverage AI itself to bolster app security. AI-powered cybersecurity tools can provide predictive threat detection, automated defenses, and advanced analytics to counter sophisticated attacks.
AI could also be used for fraud prevention in fintech apps, threat detection in messaging platforms, and identity verification across domains.
Overall, guaranteeing the security and integrity of AI apps presents new challenges. Developers must make responsible choices around data usage, model robustness, and risk mitigation functionality.
6. Rising prominence of MLOps
To integrate AI models into production-grade apps, Machine Learning Operations (MLOps ) principles and tools will gain prominence after 2023.
Among the AI trends, MLOps combines DevOps best practices with ML workflows to enable continuous integration and deployment of apps with embedded intelligence.
Key MLOps capabilities like automated testing, reproducibility, model monitoring, explainability, and governance will need to become part of the development lifecycle.
Developers will have to gain new skills in MLOps engineering to build, deploy, and manage AI apps properly. Having solid foundations in both software engineering and ML will be highly valued.
Understanding end-to-end MLOps pipelines and using dedicated MLOps platforms like Allegro, WhyLabs, and Seldon will be required.
7. AI specialization across industries
We will see more differentiation in how AI is applied based on domain-specific needs. Healthcare apps will leverage AI differently than e-commerce apps, for example.
Developers must pay close attention to the distinct use cases and requirements of the industry they operate in. Specializing in fields like finance, transportation, healthcare, defense, and more will reveal unique ways to integrate AI.
Domain knowledge will be crucial. Developing applications for clinical decision support systems or autonomous vehicles demands specialized understanding. A strong grasp of industry needs beyond just coding skills will be essential.
8. The rise of 'AI engineers'
A new role of AI engineer will emerge as a hybrid between software developer and ML expert. These specialized engineers can convert business needs into software requirements and then develop and deploy complex AI-powered apps.
AI engineers will possess technical skills such as Python programming, data processing, model serving, A/B testing, and infrastructure management. But they'll also understand product design and have the business acumen to make AI work for real-world solutions.
Application developers may need to skill up or pivot into this role to remain competitive.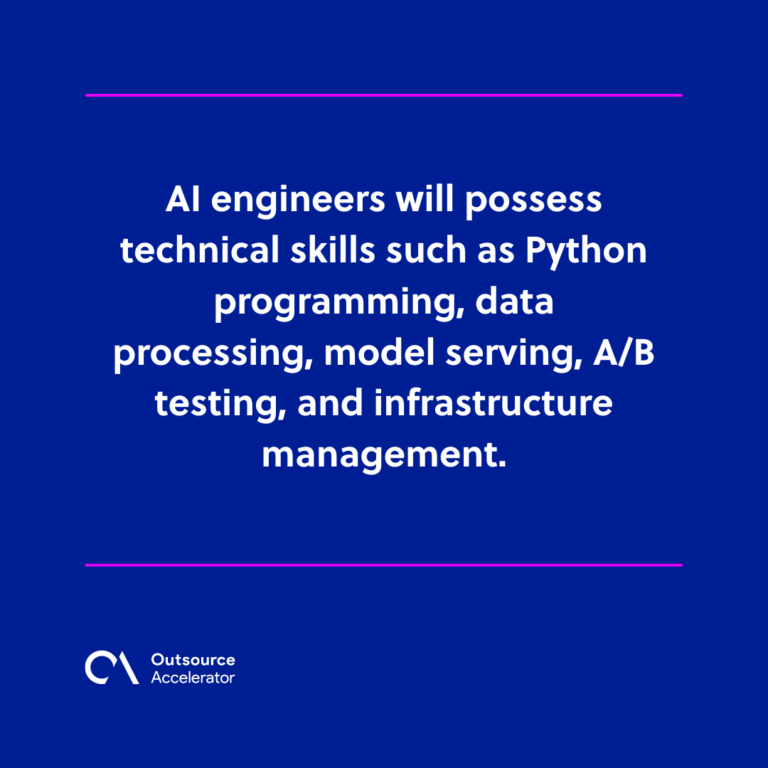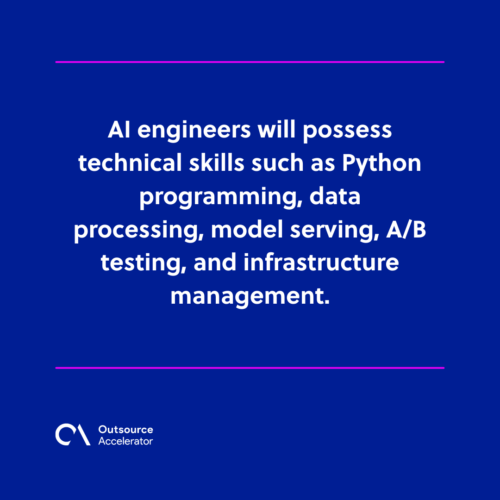 AI trends: Continuous learning will be critical 
Given the rapid evolution of AI, continuous learning will be critical for developers to stay relevant after 2023.
Keeping up with the latest techniques and tools through courses, certifications, conferences, and reading will help avoid technical obsolescence. Soft skills like creativity, communication, and collaboration will also retain importance as core differentiators.
Overall, these AI trends will transform application development by augmenting human capabilities. But it won't replace developers entirely.
In fact, demand for talented developers may grow as companies race to build AI apps. Developers who can adapt, specialize and collaborate effectively will continue delivering cutting-edge solutions that solve real business and consumer problems.
Preparing strategically today will ensure developers lead in building an AI-powered future.