Amazon VA: Hiring virtual assistants 101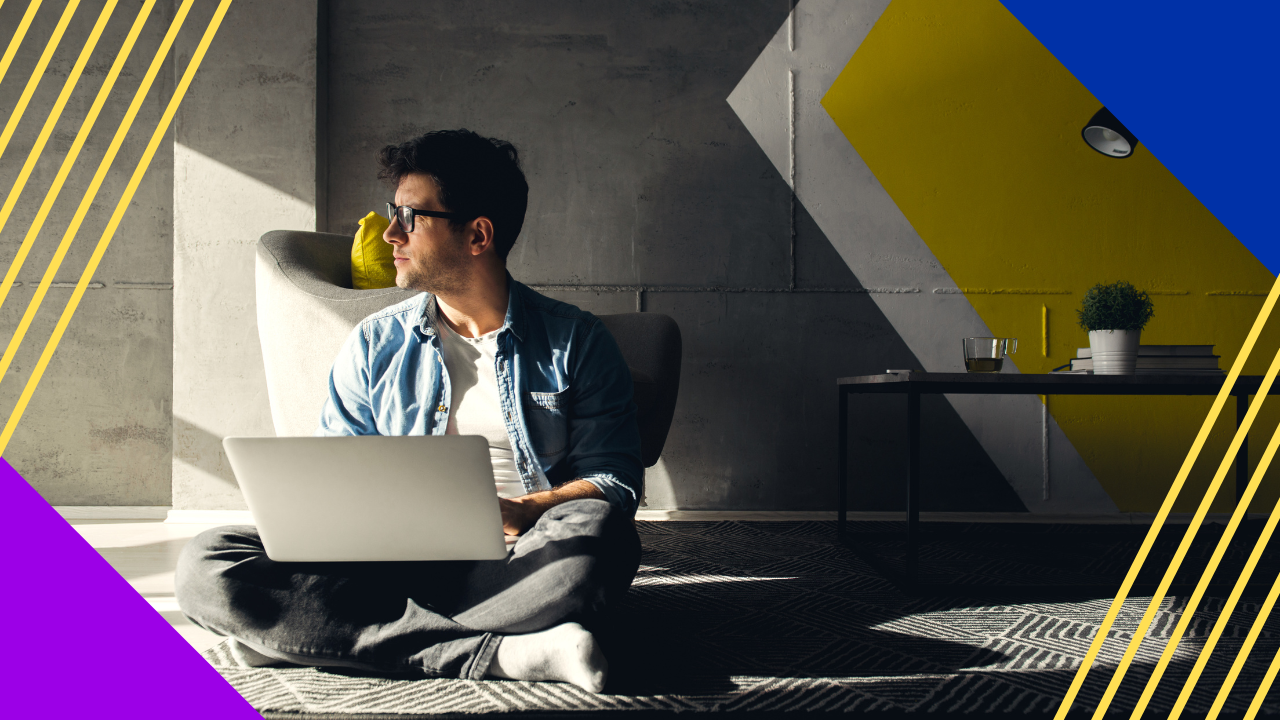 Having a virtual assistant will make your work life easier. There's no doubt about it. Instead of working over dozens of unanswered emails and picking up calls, you're working on the necessary tasks.
As an Amazon shop runner, having an Amazon VA will be life-changing for you. No more endless hours spent on lead generation, following up on supplier orders, and disputing charges. 
Virtual assistants are there to support you and your business day in and day out.
What is a virtual assistant?
Virtual assistants (VA) are individual service providers who offer their skills to support businesses, companies, and solo business people. They handle administrative tasks such as data entry, file organization, online research, and client outreach. 
A more experienced VA can tackle bookkeeping, content writing, social media management, and select channels of digital marketing. Virtual assistants wear many hats in order to stay relevant, sharp, and in the game.
They are no different than in-house or office-based ones. The only thing that differs between the two is the lack of physical presence. That being said, your VA can and should always be reachable during work hours.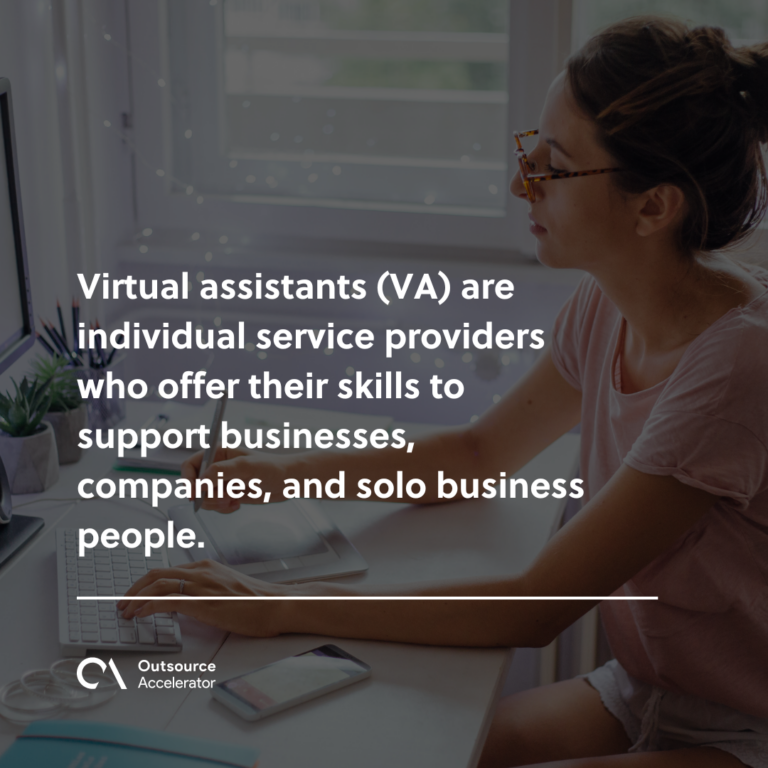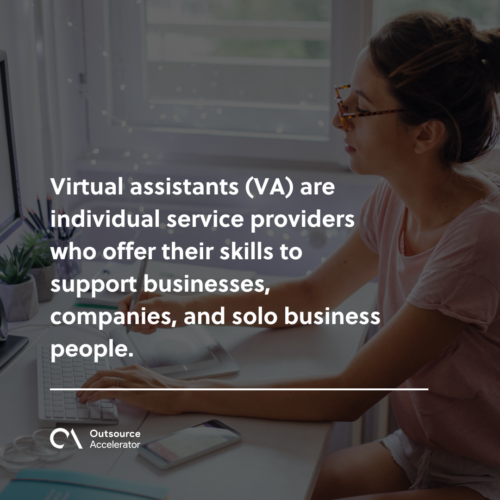 Why hire an Amazon VA from the Philippines?
The Philippines is another hotspot for overseas clients who are looking for a quality yet inexpensive Amazon VA.
From social media VAs to Amazon VAs, the tropical country is booming with young professionals and industry pioneers looking for long-term clients.
Here's why you should hire an Amazon VA from the Philippines:
Reduced costs 
For a booming nation, the Philippines is still considered a developing country—even with its sprawling central business districts, the cost of living in places outside of the metro is comparatively lower.
So, what does that entail? Lower cost of living means workers, remote or in-office, usually expect lower rates as well. Filipino Amazon VAs may work with a starting rate of $5 to $10 (USD), the rate can go higher if they have more experience under their belts.
Save time
You can save time by delegating tasks to an Amazon VA instead of completing them yourself. It will only take a few hours to train them, and once they get the hang of it, they can complete them independently. 
Moreover, if you don't have time to sell on Amazon, hiring an Amazon VA will help you increase your sales volume and lower your selling costs. 
Highly-skilled workers
The Philippines has an extensively educated and skilled workforce available at a meager cost. Filipinos are proficient in English and are familiar with computers, making them ideal for work on Amazon platforms such as Amazon Seller Central and Amazon Marketplace.
You can rest assured that Filipino Amazon VAs will be more than willing to work with you on any project you may have in mind. 
These workers are very motivated and take pride in their work, so they always deliver results beyond expectations.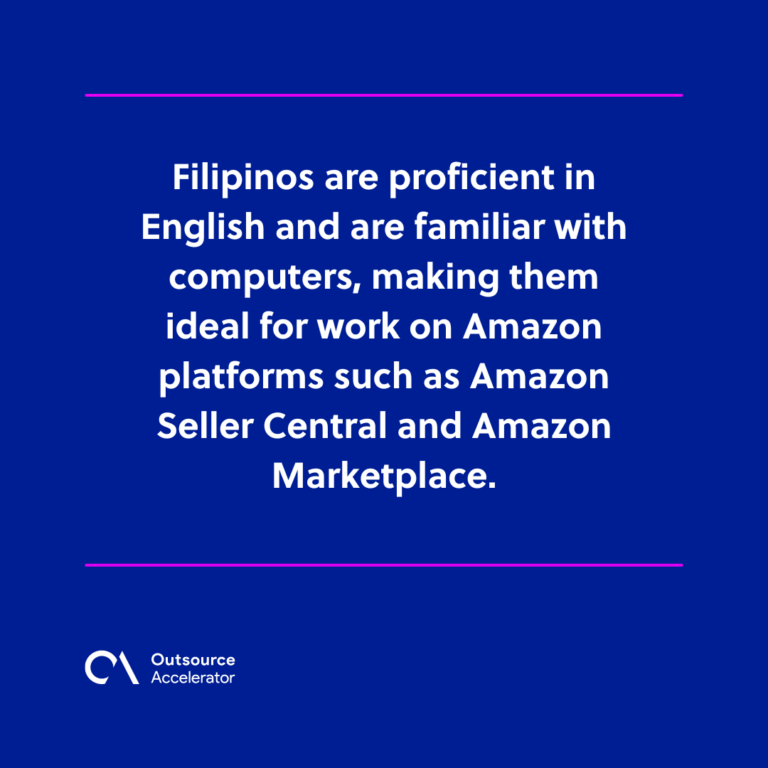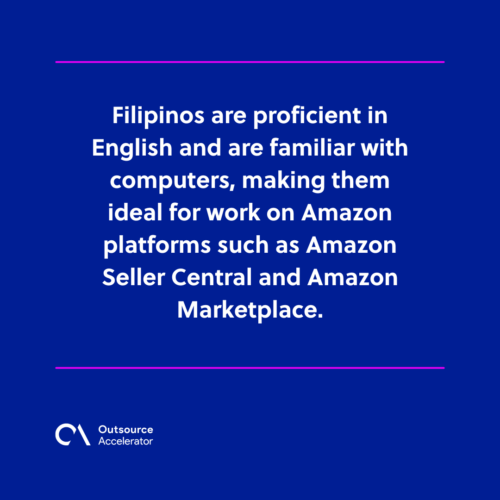 Virtual assistant skills to look out for
When hiring an Amazon VA, there are certain things that you should look for—soft skills and hard skills included.
If you're willing to train someone on how you like to run things on your end, maybe some hard skills can be negotiable. But if you're expecting to hire someone who will hit the ground running, you may want to consider more experienced applicants.
Communication skills
From written to verbal communication, VAs should have above-average communication skills in order to be successful in their field.
People who can carry a conversation are more likely to land their preferred job and role in a company. Not to mention that they're more likely to succeed in establishing meaningful connections with others.
As Amazon VAs, they have to converse with suppliers, other shop owners, and customers on a daily basis—carrying a productive conversation should be a skill they already have.
Technological know-how
Having technological knowledge is one of the most basic and preferred skills that employers look for.
Virtual assistants, as the name suggests, spend their day in front of their computers so employers are right to expect them to have the basics down.
Other than knowing how to navigate the internet and most operating systems, skills like manipulating a spreadsheet can be taught.
Multitasking
The VAs you're looking for should be able to handle two to three tasks at the same time. Given that the responsibilities are light in nature, VAs should be able to multitask.
Employers should be able to give multiple tasks without worrying about the quality of work. After all, multitasking is possible through effective prioritization.
Flexibility in time zones
Even if Amazon shops have no preferred business hours, your Amazon VA should be able to work alongside you. Virtual assistants who work on the opposite side of the world may have to adjust a graveyard shift to accommodate your schedule, make sure to ask about their availability.
If you're not a stickler for the 9-to-5, some assistants prefer working on their own hours while setting overlapping one-on-one meetings.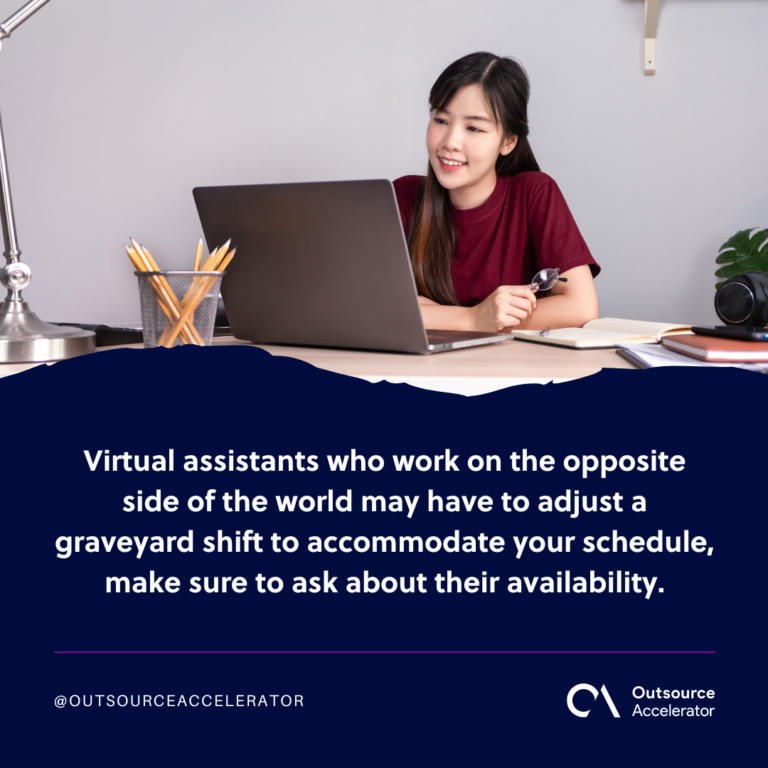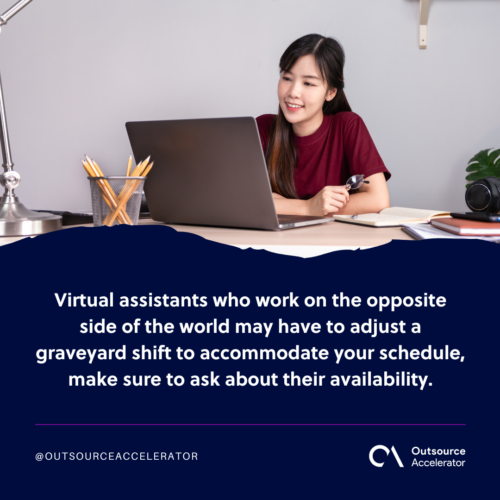 Varying rates (per hour, project-based, or salaried)
As mentioned above, Amazon VA rates start from $5 an hour, if their contract dictates that they are on a per-hour basis.
For project-based virtual assistants, their rates vary on their experience, the length of the project, and how challenging the project would be. It would be best if you could publicize your rates so VAs can bid on them.
When hiring a salaried virtual assistant expect that they will be staying for a long time. 
Consider them as remote employees or independent contractors, as their rates may change depending on who will shoulder the benefits and insurances.
Assessing your need for a virtual assistant
Before hiring an Amazon VA, assess your working conditions first: do you need them for an X amount of hours every day? Or do you need them to work on something less permanent?
If you're worried about "wasting" money on a virtual assistant, shed light on the other side of the argument—think about how you're investing your time in more important aspects of your business.
Time is money, as they say.