How Outsourced's AI developers can help your business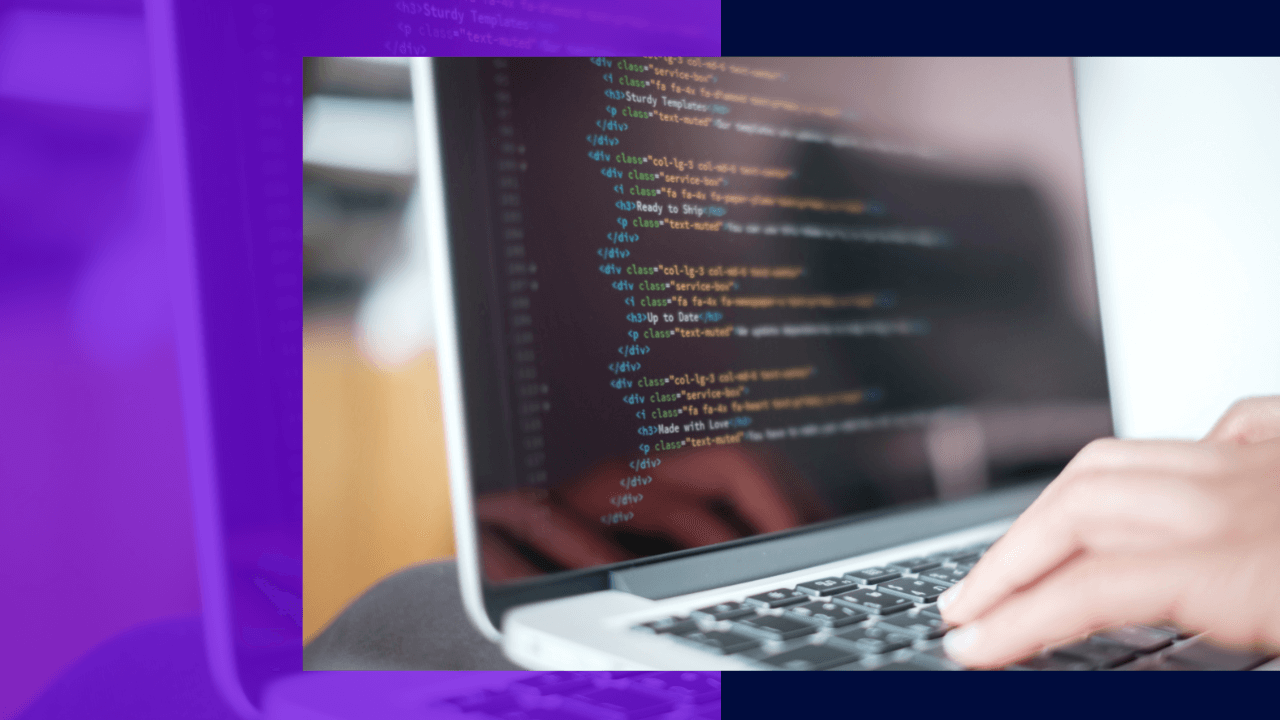 Utilizing artificial intelligence, or AI, in business processes can significantly improve its efficiency.
For this reason, many companies employ AI developers to create custom AI solutions for their business processes.
These developers use their expertise to help businesses use AI to streamline their existing processes and make better data-driven decisions.
However, skilled AI developers are not easy to come by, and the global demand for them outstrips the present supply.
Consequently, many companies turn to outsourcing firms like Outsourced to augment their workforce with highly-qualified developers.
What are AI developers?
AI developers are professionals who use AI to provide intelligent solutions to existing business problems. They are responsible for the design, development, testing, and deployment of AI-based systems.
AI developers work closely with AI engineers and architects.
For this reason, people often interchange these roles. Further, it should be noted that there are discrete differences between AI developers, AI engineers, and AI architects.
While all three are deeply involved with artificial intelligence, experts in programming languages, have extensive experience with data management software, and have degrees in computer science or engineering, they differ in their responsibilities within their organizations.
As stated earlier, AI developers are tasked with the design, development, and deployment of AI-based systems.
AI architects, on the other hand, are responsible for putting these systems into operation and managing them.
Lastly, AI engineers are responsible for creating the AI application or software itself, as well as the production infrastructure for them.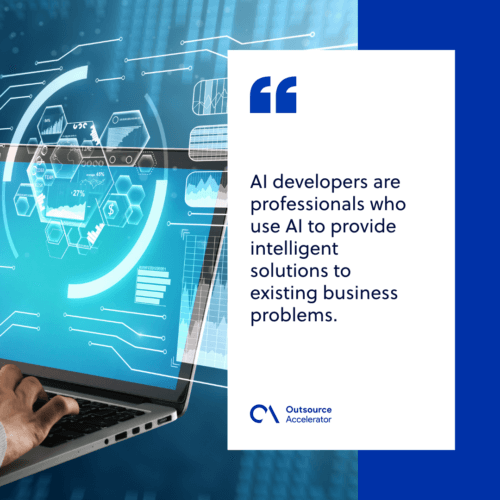 How can AI developers help your business?
Artificial intelligence has an overwhelmingly vast potential in practical business applications.
From streamlining product development and improving sales and marketing to making end-to-end recruitment more efficient, using AI to enhance overall business performance has become the latest industry trend.
Seeing this development, it's understandable why businesses are scrambling to have AI developers on their payrolls and bolster their position in the market.
However, these advantages of employing AI developers are by no means the only benefits these professionals bring to the table.
Below are a few more examples of the benefits businesses gain by hiring these AI experts.
Better advertising
AIs are programmed to adapt, learn, and recognize patterns using the data that they process.
"Feeding" AIs demographic and behavioral data helps them analyze these and help marketers distinguish which marketing approaches work best.
Thus, integrating AI solutions into advertising and marketing campaigns will result in better future outcomes.
Eliminates redundancy
One of the most common applications of AI is automating repetitive tasks, such as data entry, data cross-referencing, and data analysis.
Being built with machine learning capabilities, AIs are used to take over these time-consuming processes that often require dedicated human resources to complete.
Improved customer experience
The analytical capabilities of AIs are put to good use in improving customer experience.
AIs can be used to analyze consumer behaviors and give them a more personalized experience. These include using chatbots, offering custom product recommendations, and showing them content tailored to their preferences.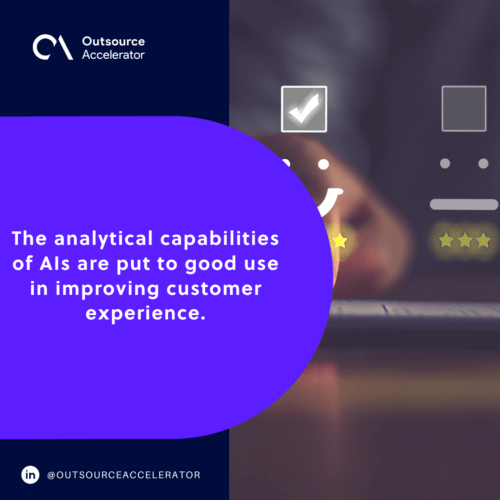 Turn to Outsourced for your AI developer needs
Outsourced is an ISO-certified company and one of the Philippines' premier IT offshoring and IT business process outsourcing (BPO) firms.
The company has over 10 years of experience in providing businesses with their IT staffing needs, including AI developers.
Turning to Outsourced to supply you with professionals in AI development ensures that only the top 5% of talents in the market will be assigned to you.
Moreover, the skilled and experienced AI developers that Outsourced provides you come at just a fraction of the price it would cost if you hired in-house.
Contact Outsourced now and level up your business with AI!