Making staff outsourcing work for you: Tips from the experts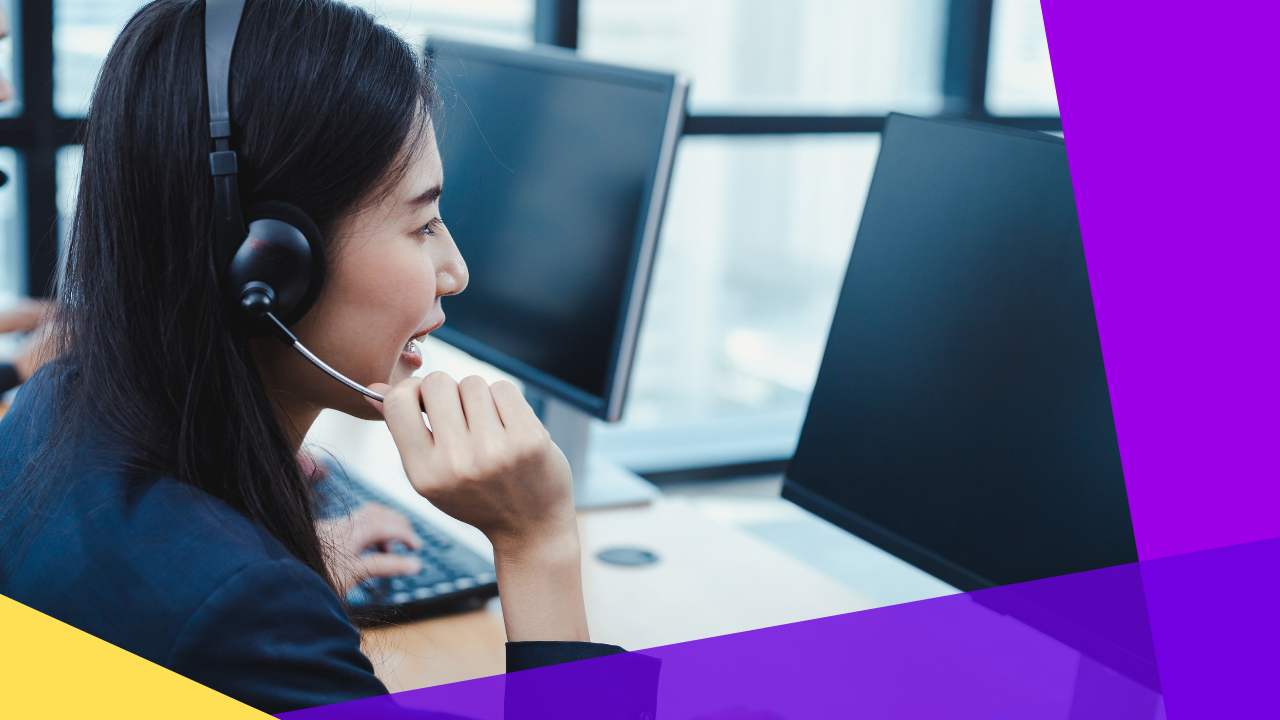 5 Ways on How to Make Staff Outsourcing Services Work for You
Hiring a staff outsourcing service is so much more essential to your business growth than you might think. You may be hesitant to trust the hiring and recruiting activities to a third-party service provider, but it has been the trend in these modern times. Surely, you don't want to be left behind. It might be the right time to consider outsourcing.
Outsourcing definition
Outsourcing is a business practice of paying an external party to perform tasks and services that your business need. You can outsource a specific role or task, or it can be an entire department such as staffing. 
Employees are the lifeblood of a company, and hiring the right kind of people would determine long term success. This is why it is best to let seasoned professionals from a third-party provider handle this aspect of your business—this is the key value of outsourcing.
Apart from outsourcing your staffing needs, you can also outsource other roles and resources from a provider. In general view, it saves you time, energy and money while increasing your workload flexibility and scalability.
What is recruitment process outsourcing or RPO?
Recruitment Process Outsourcing (RPO) is when a company transfers all or part of its recruitment processes and decisions to an external provider.
An RPO provider doesn't  only deliver a holistic recruitment solution. It also gives you the necessary staff and technology needed to fulfil a client's recruitment requirements. 
To give you more confidence in finding the best outsource staffing solution, here are five ways you can make it work for you:
1. Take advantage of your extra time
When you have an external party working on your staffing department, you'll have more time on your hands for your other department, so you might want to do the following:
Focus on your core tasks
With a third party outsource temp service doing the recruitment, you and your team will have extra time that allows you to focus on your core competencies. Having more time to do the things that are needed to be done allows the whole operation to become faster and more efficient.
Organize your schedule
Some organizations don't have the luxury of setting up an organized schedule because they are overloaded. Make the most of this time surplus by fixing your calendar. This will not only make your life easier, but it will help your whole staff as well. Roll out the process to the rest of your team afterward.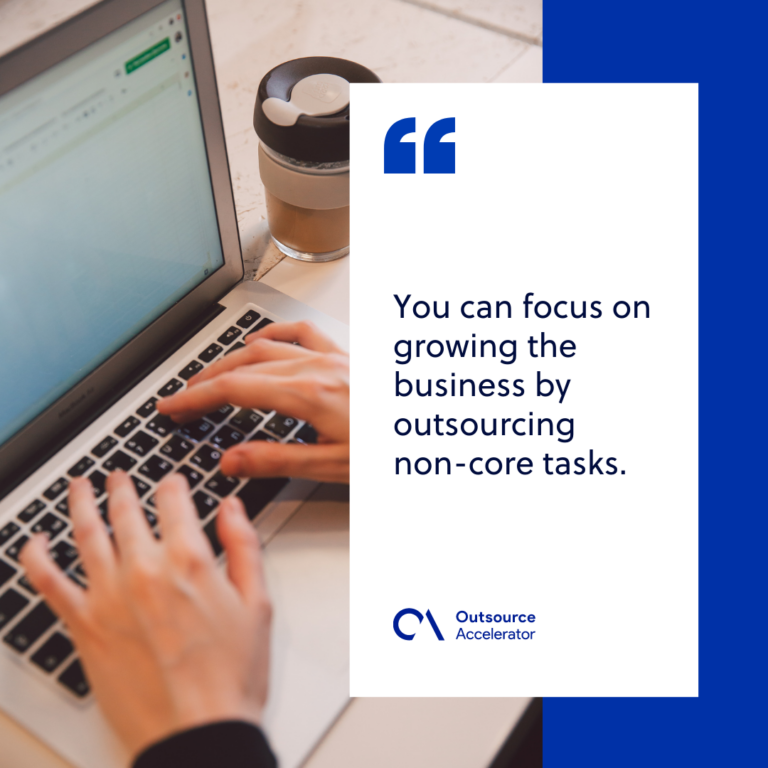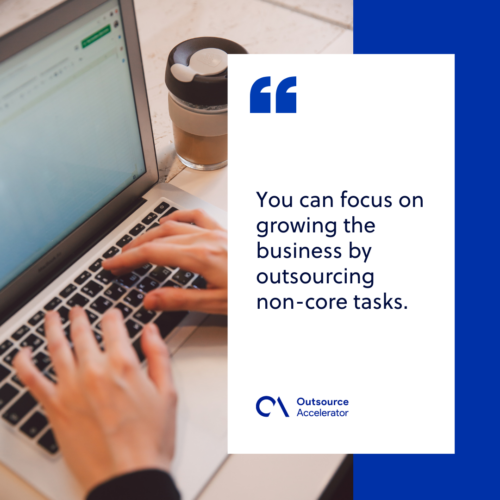 2. Maximize your outsourced employee
Your outsourcing partner will only let the best experts handle your staffing requirements. This saves you time while they deliver the quality of work you demand. To effectively maximize your employees, you can;
Know his best strengths and skills
A new hire's strengths and skills should be determined during the recruitment process. With the right testing materials and staffing procedures, you will be able to find out the quality of talent you will be getting. The best outsourcing services will help you do this.
Benefit from global talents
This is one of the most important reasons to acquire outsource staffing solutions. Expert recruiters are adept in locating the best talents around the world. It does not matter whether it is a local hire or an overseas hire; your service provider will help you get the right applicants for the job.
Delegate cumbersome tasks
Another way to make the most out of your outsourced employee is to assign them to tedious, routine chores that are not so critical but time-consuming. Identifying these tasks is the first step. If you want, you can also ask for the advice of your provider regarding this matter.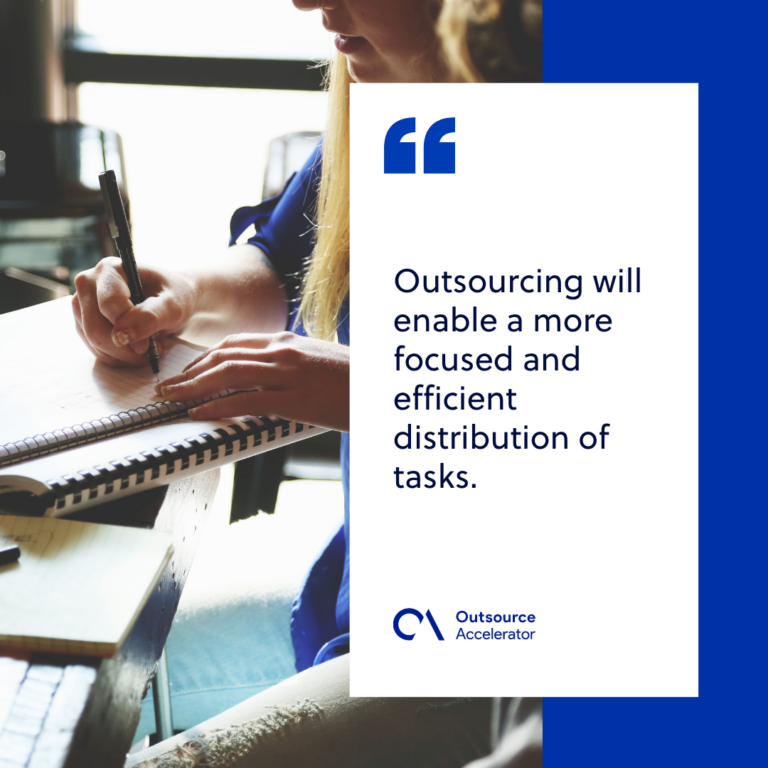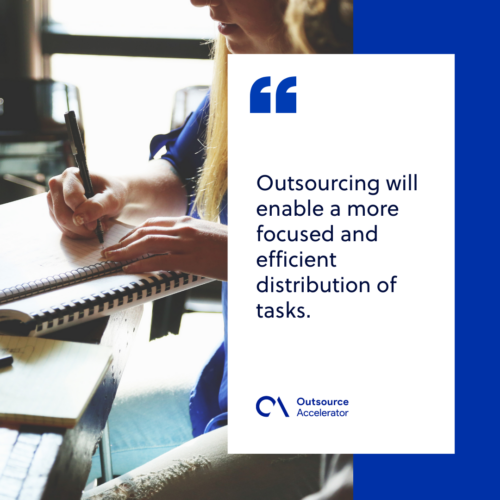 3. Take advantage of outsource temp services
Outsourcing can offer you the staff you need on a temporary basis. You can take advantage of this strategy while saving on a lot of cost, too.
Scale your manpower requirements
Having a staffing service will help scale up or scale down your workforce with ease. In the case of hectic and loaded weeks, an outsourcing partner can provide you with temporary personnel as needed. No need to hire new regular employees that will make you commit long term financially.
No need for expanded retention programs
Complex and tedious retention programs are also unnecessary as you can keep everything simple.
By making your outsourced employee do the tedious tasks, you boost the morale of your team members, letting them work on tasks that they love and excel on. It's a win-win for everyone involved.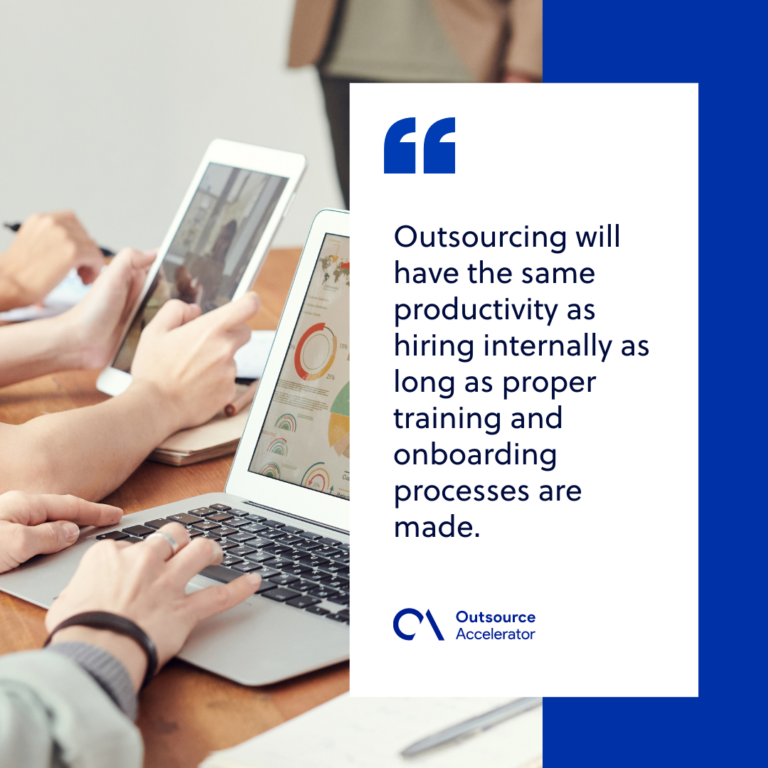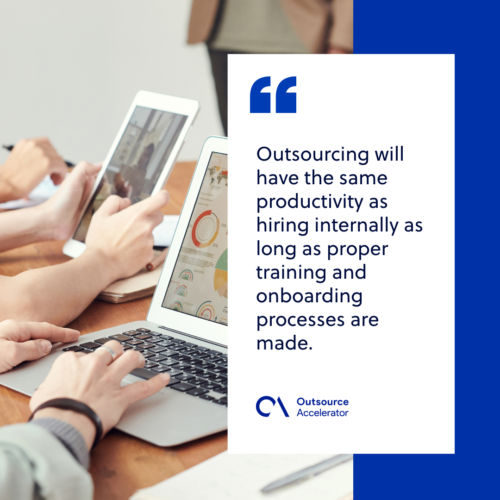 4. Benefit from a structured recruitment process outsourcing
Outsourcing companies have a long history of dealing with staffing services. The right firm will know who to hire, what traits to look for, and what goals to achieve. When you let them give you a structured recruitment plan, you will gain these benefits.
Hire the right people
Having an organized recruitment process outsourcing (RPO) provider will always be a better option than just seeking help from a regular recruitment agency. Typically, these agencies do help in filling up vacant positions, but they do not necessarily find the right people for the job.
RPO companies do not only fill up vacant positions. They also enhance a company's overall recruitment process by finding workers that fit well to your business culture.
The best RPO services will not only handle recruitment, but they also carry out retention and monitoring schemes and report the results periodically.
The goal of RPO companies is to have long-term relationships with their clients. This means that they offer more than what traditional recruiting agencies provide.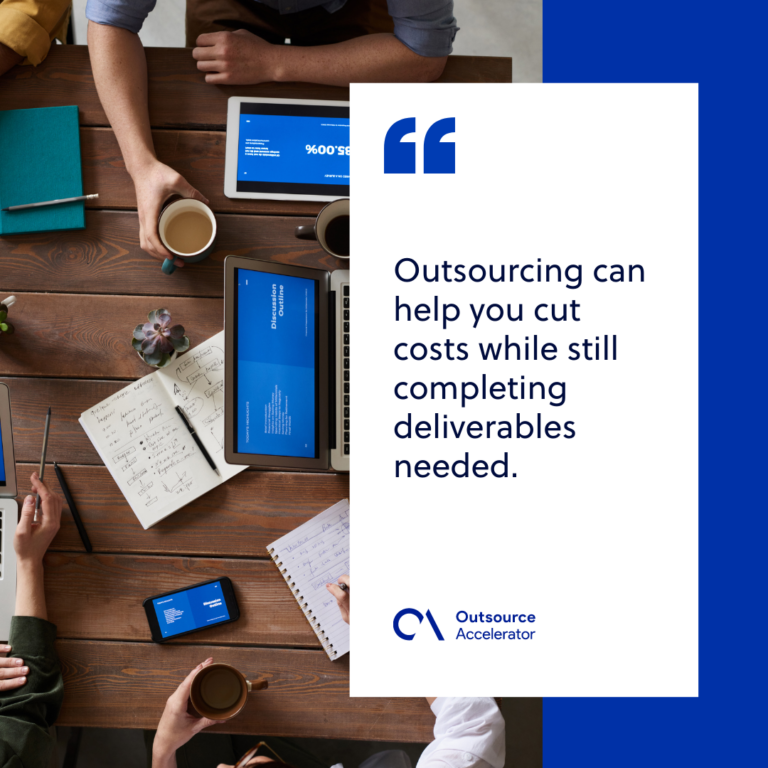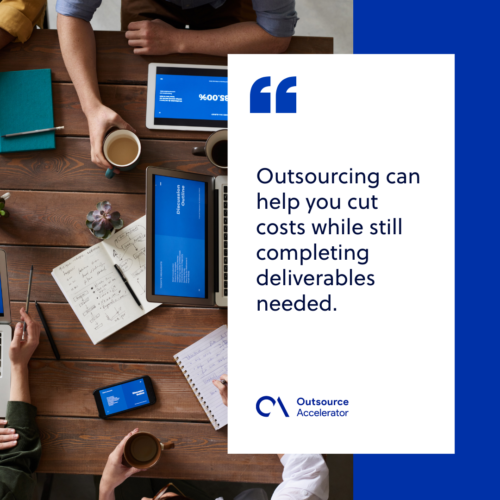 5. Choose wisely from the recruitment process outsourcing companies
Upon finding the right provider, make you you have established your needs and business plans so that you can coordinate it with them.
Establish your recruitment needs
When dealing with recruitment process outsourcing companies, you need to firmly identify and convey all of your recruitment needs from the get-go. This is important to avoid any future conflicts and to manage expectations successfully.
Not all RPOs are the same, and some may not be capable enough to meet all your recruitment requirements.
Share your long term and short term recruitment goals
Your preferred outsourcing partner should not only know what your present needs are but should also become aware of where you want your business to go. By sharing your corporate vision, you will help your outsourced team help you get there faster.
Study and understand contracts and fees
This is perhaps the most overlooked aspect of outsourcing. Do not rush to sign a contract with any staff outsourcing service unless you have understood fully all the terms and conditions included in the agreement.
Both sides should be confident that they are in for a long-term relationship and that they both need to progress together.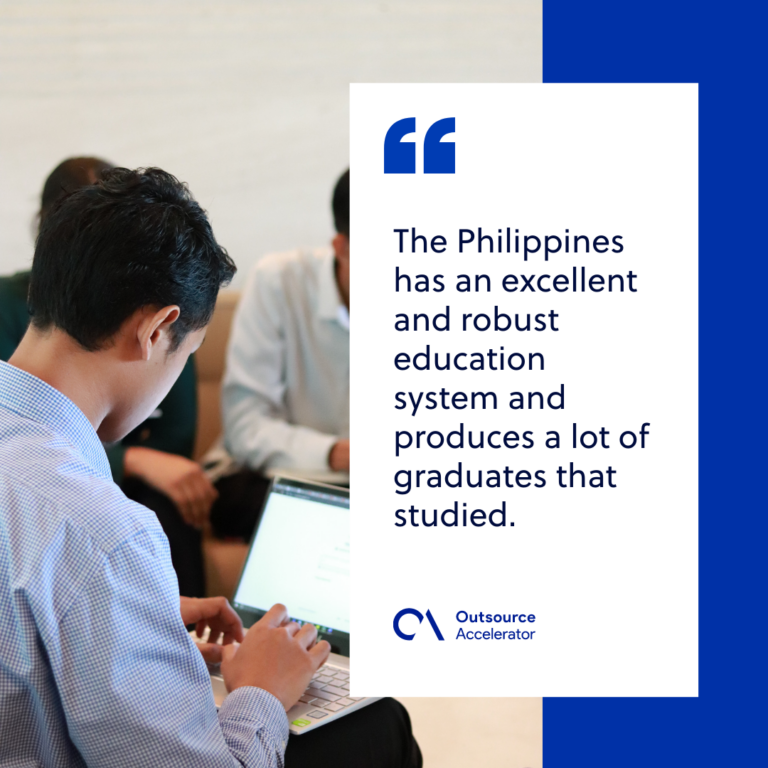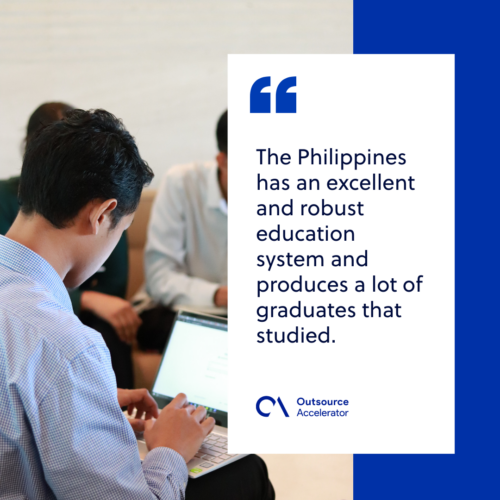 6. Grow your team by outsourcing staffing services
While it seems logical to have your internal recruitment team take care of something as important as staffing, there are limitations to that route. 
Successful companies adapt to change and maximize all their available resources to keep up with competitors. 
RPO companies not only fill up vacant positions, but also enhance a company's overall recruitment process by finding workers that fit well to your business culture. Revisiting these advantages of outsourcing can give your staffing team the boost it needs to grow and expand the best way possible.