5 Key areas in evaluating software development firms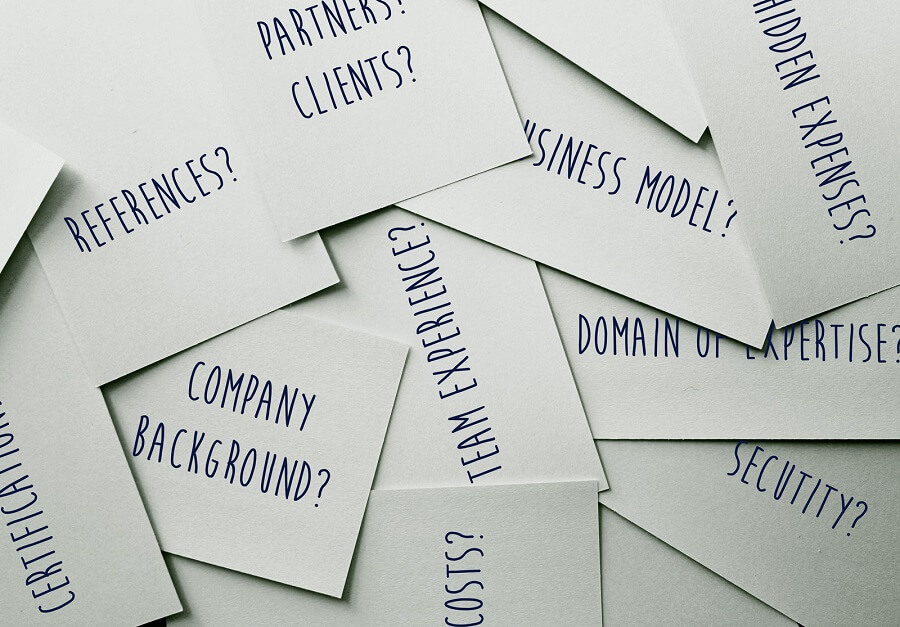 What you need to keep in mind when looking for a software development company
Contracting the services of an outsourcing software development firm is a major investment. With so much time, resources, and money at stake, you want to ensure that you're getting what you are paying for.
Working with the right vendor can help you reach your business goals faster. It can also give you a competitive advantage. Of course, the opposite is true if the partnership fails, as it can affect the performance of your business.
A successful partnership starts with knowing your provider, their capabilities, limitations, and work ethics. The search doesn't end even after you've found a provider who can meet your project requirements. You also have to determine if you can have a healthy working relationship with them in the long run.
Increase your chances of finding the right outsourced software development firm. Here are the five key areas you should consider to help narrow down your choices and find the right software development outsourcing company for you, whether in the Philippines or not.
1. Company background
Look for a firm that will be there for the long haul. This means that you must determine if you are dealing with a reliable company that uses a sustainable business model. To find out if they're a right fit, consider asking the sample questions below.
How many years have you been in the software/web development business?
Describe your company's business model.
What is your area of expertise?
2. Client list
Knowing whom the vendors have partnered with will give you an overview of their capabilities and expertise. Find out if they've handled similar projects with other organizations in the past to help you gauge if they have the experience necessary to handle and complete projects similar to yours.
They should also be able to provide references with complete contact details at a later stage of the evaluation phase.
Some of the questions you should ask include:
How many clients have you handled?
Describe the last three projects you recently finished.
Provide at least two references with contact information.
3. Employees
You also need to determine if their team has the right qualifications, certifications, and experience since your project's success relies on their expertise.
Aside from determining if their team has the right mix of talent, you also need to know if their employees will be around from the project's start to finish. These questions will help you in this regard:
What are the educational backgrounds of your employees?
What is your attrition rate?
What are the specific certifications of your employees?
Also Read: How to Avoid Hiring Bad Programmers
4. Project cost
You need to know your vendor's pricing model as early as possible during the evaluation phase. This will help you project the costs required for your current and future needs right from the start.
It will also help you decide if their pricing model complements the budget you've set aside for the project. Avoid hidden charges by asking for all upfront costs including taxes and other expenses. Find out if they allow a customized pricing model that can accommodate your specific business needs.
Here are the specific questions you should raise:
What is your pricing model for these types of projects?
Discuss any hidden or recurring expenses that may arise in the course of the project.
What is your payment schedule?
5. Security
To reduce costs, some vendors outsource parts of a project to other vendors. If your company has strict confidentiality guidelines, this could be a potential security risk.
Ask your vendor if they outsource to others, and then refine the specifics of your contract. Prepare and decide on any accountability, security, privacy, and data integrity issues that you may need to address down the line.
Some of the additional questions that will address these issues include:
What are your security and confidentiality guidelines in protecting your clients' IP, source codes, and/or other sensitive information?
Who owns the code, process, hardware, licenses, and other materials required for the project?
Before you come to a decision, make sure that your shortlisted vendors have satisfactorily answered the questions discussed here. This will help you choose the right outsourcing partner. A solutions provider that complements your strengths will be an invaluable resource that will enable you to focus on your core competencies and grow your business. Consider widening your horizons by working with software development teams from countries such as the Philippines, or other places with a deep talent pool and a competitive price point.
This was originally published in Arcanys website.