2022 Outsourcing Review: 28,570 full-time jobs worth $857m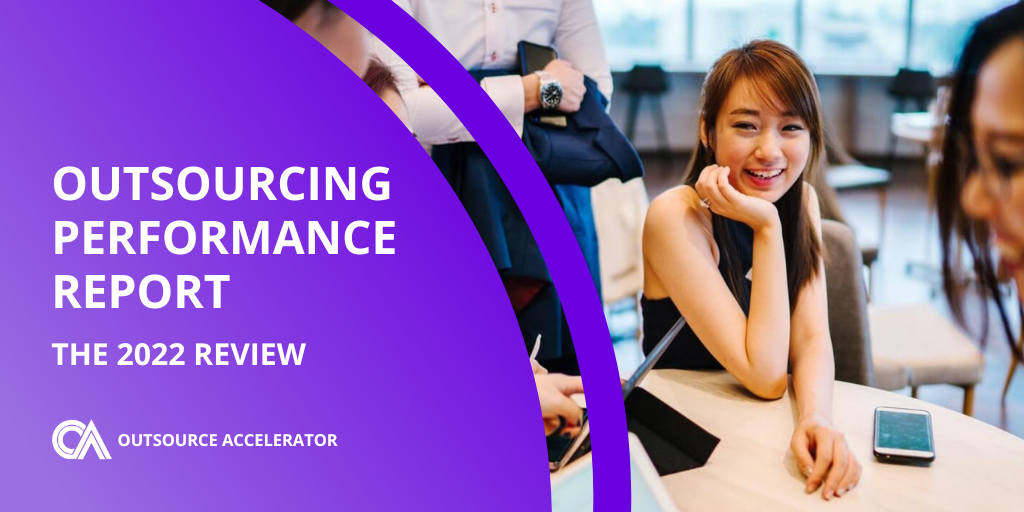 2022 saw remarkable growth
The outsourcing industry saw remarkable growth in 2022.  This was catalysed by the global recovery from COVID, increased acceptance of remote work, and staff shortages.
We expect the growth to continue into 2023 as the world faces recessionary threats causing companies to implement cost-saving measures.
Visitors to outsourcing
The Outsource Accelerator platform grew significantly in 2022. The website recorded 5,063,039 page views (up 145%) from 1,575,898 unique visitors (up 120%) which yielded 14,663 inbound inquiries (up 125%).
The platform generated 1,627 phone consultations, 2,309 toolkit downloads, and 11,794 quotation requests. Collectively, the quotation requests generated role requests for 28,570 full-time jobs with an estimated value of $857,100,000*
*Conservative client value calculation: take the lowest end of their role request numbers, multiply by conservative top-line revenue of $1,250/role/month, multiplied by 24 months (conservative team lifetime value & duration)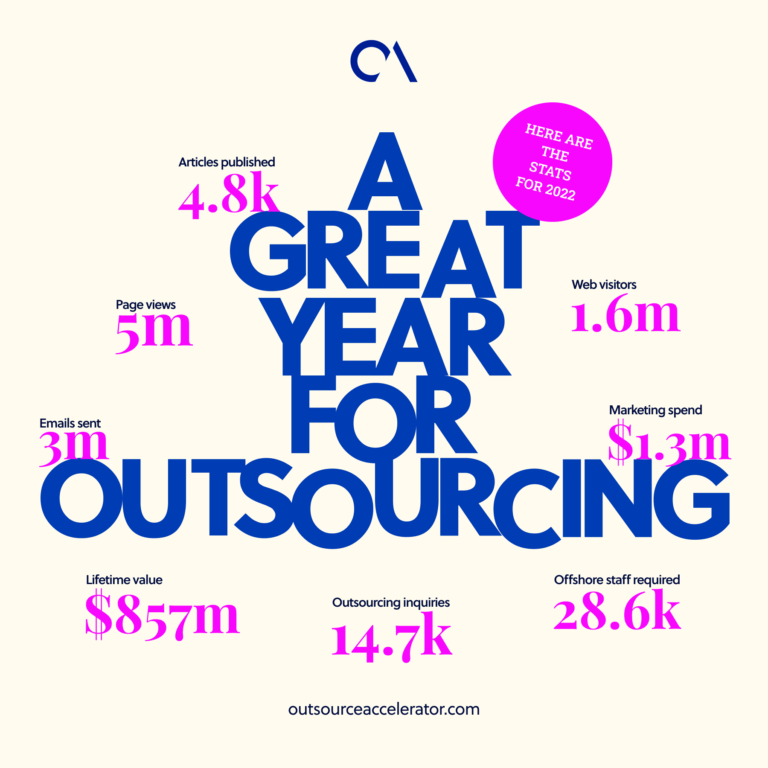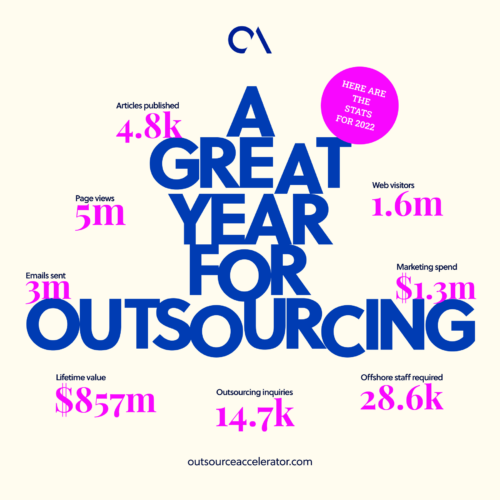 Promotion of outsourcing
Outsource Accelerator has invested heavily in the promotion of the global outsourcing industry. In 2022, the platform spent $875,834.09 on paid advertising and $400,058.25 on content production. It sent 4,760,979 emails (open rate of 21%), published 4,974 articles, 51 podcast episodes and 37 YouTube videos.
At a high level, total platform spend of $1.27m generated $875m of outsourcing inquiries. We estimate closure rates of 3%-6% which means that every $1 invested generates $20-$40 value for the outsourcing industry. This means a conservative value of $26m-$52m for the year.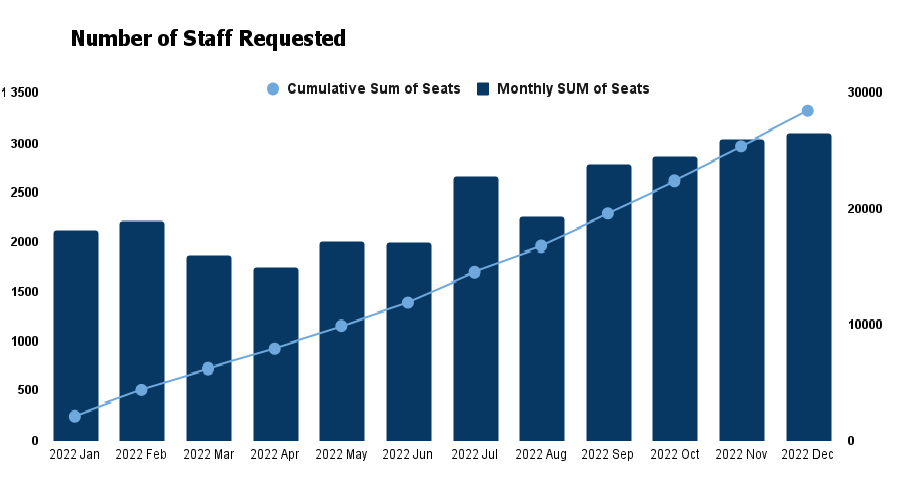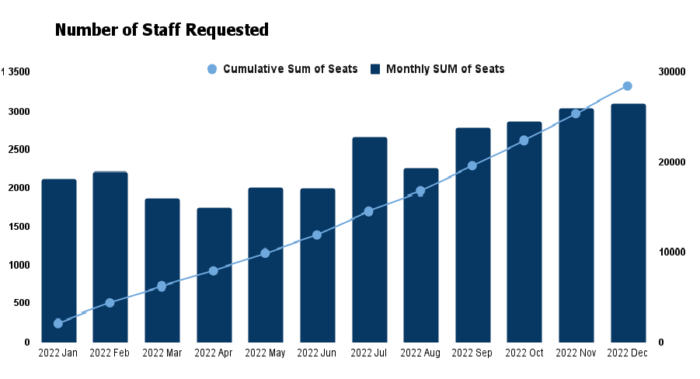 2022 Number of Staff Required Per month & cumulative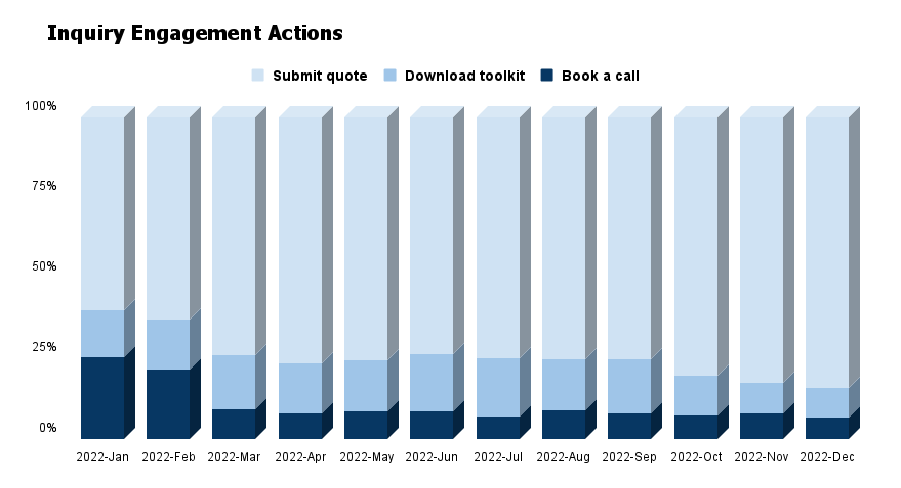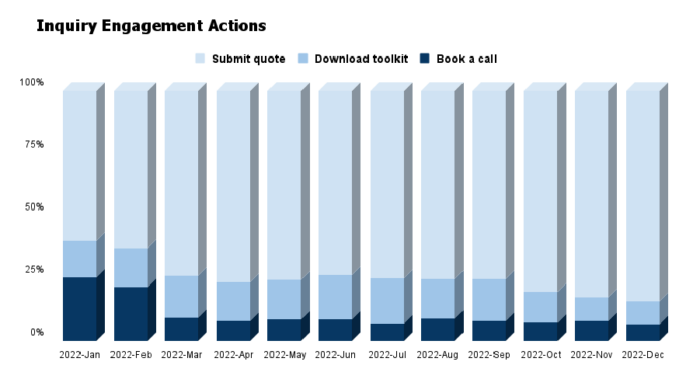 Inquiry action – Quotation, Book a Call, Download Toolkit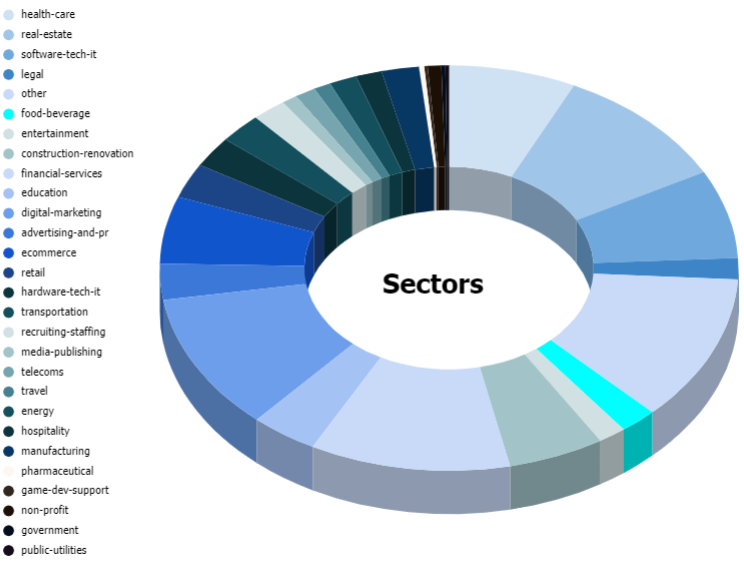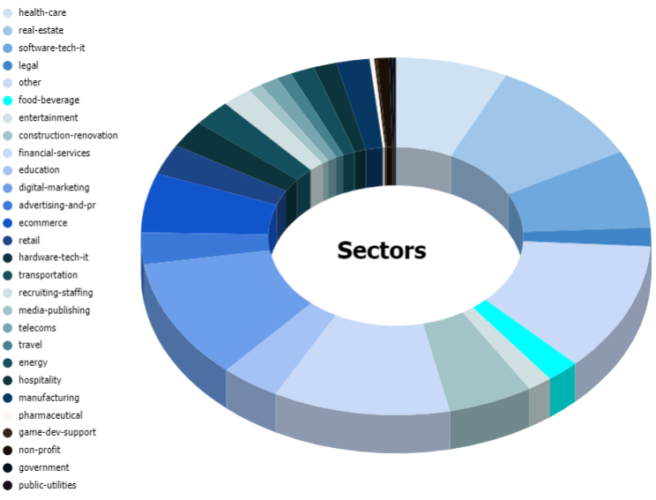 Company sector analysis
(source of inquiry)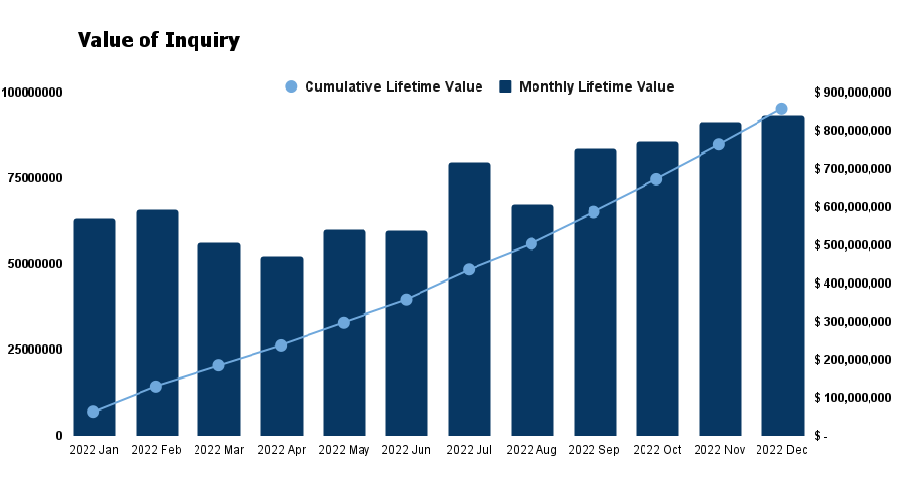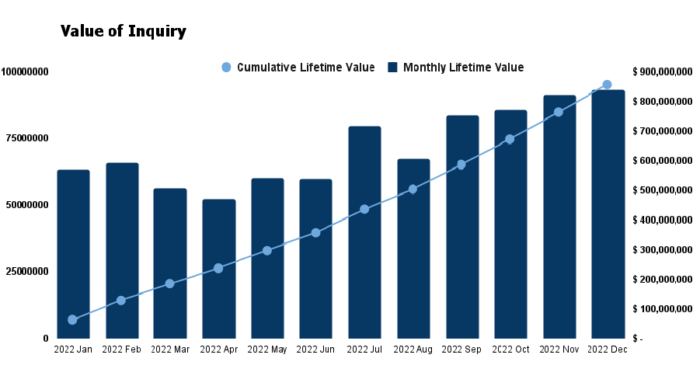 2022 Inquiry Value (from quotation request)
Per month & cumulative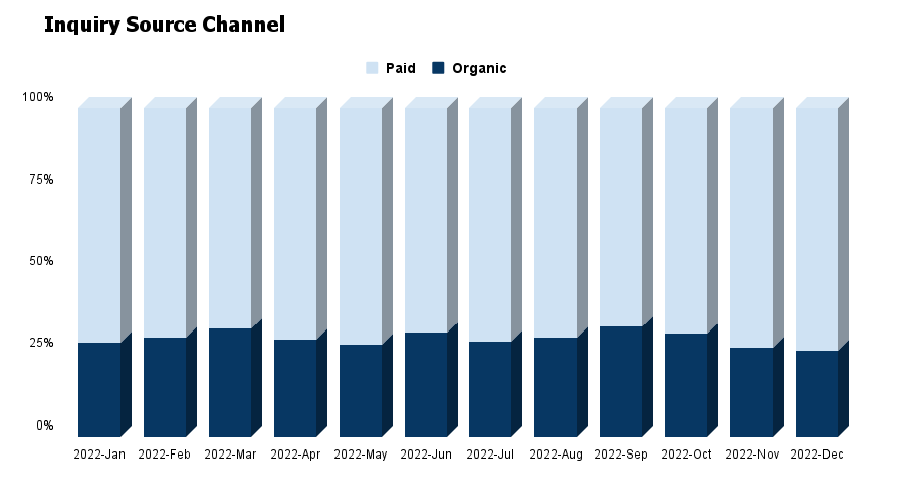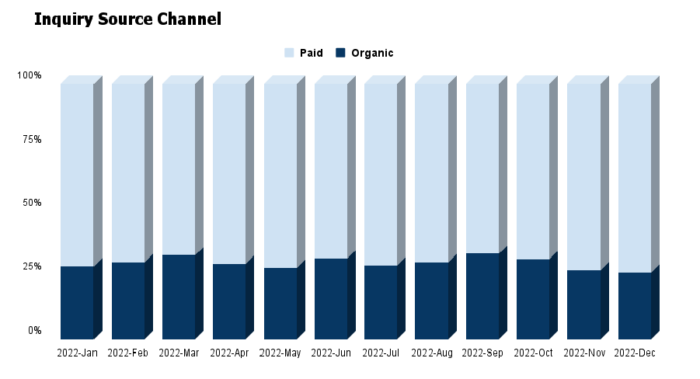 Channel Analysis – Paid versus Organic inbound traffic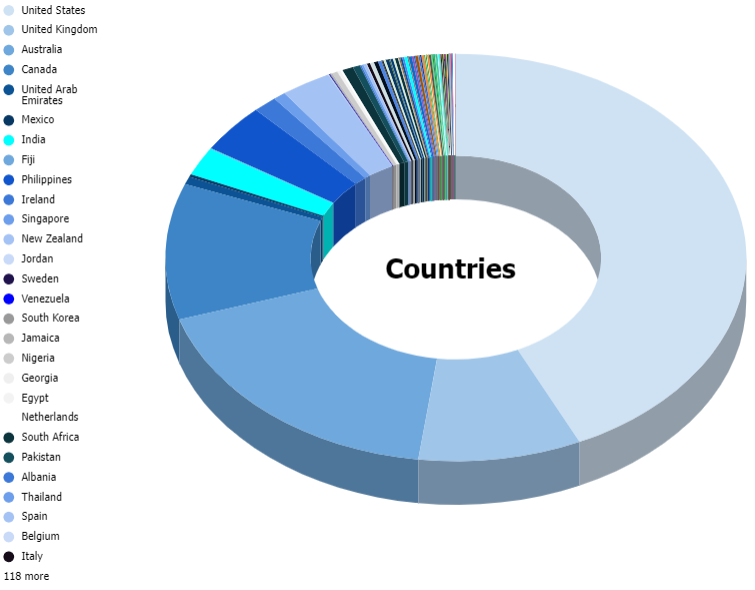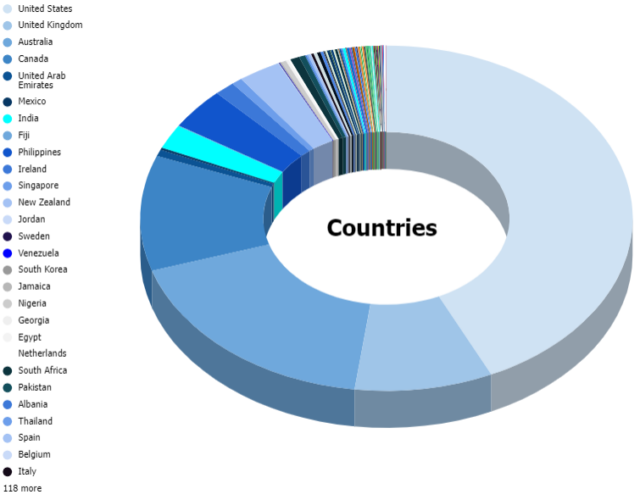 Target country inquiry analysis
(source of inquiry)


2023 growth curve
We expect to expand 2x-4x across 2023. The platform is hitting is stride, advertising and content will 4x, and the industry is aided by strong trends toward remote and outsourcing services. This will reflect in website traffic and outsourcing inquiries.

Introducing OA500: The Global Outsourcing Firm Index
Outsource Accelerator monitors the outsourcing industry and has developed a ranking system for all outsourcing firms globally. Our research team has spent the last 12 months collecting the necessary data (measuring over 20 publicly available metadata points), analyzing, and publishing the findings.
All firms within the OA directory shall be ranked in order – from #1 to #2,532 – based on the results of our analysis.  We are about to publish our findings, and would like to give you the opportunity to amend or verify the publicly available metrics that we have for your company.
Read the OA500 methodology white paper here.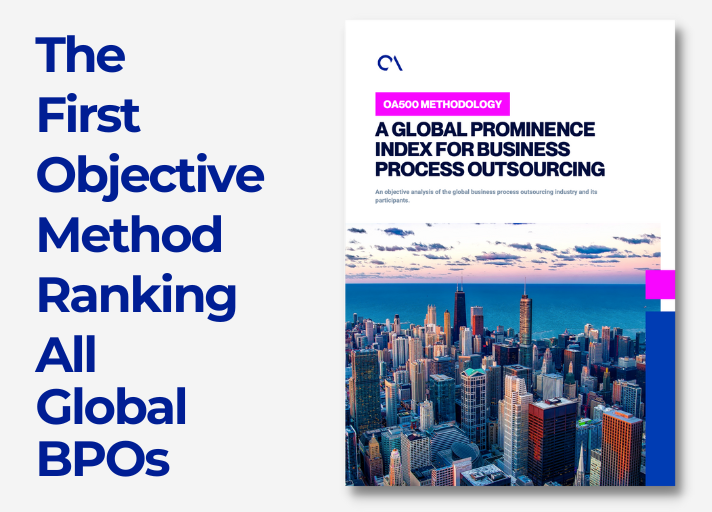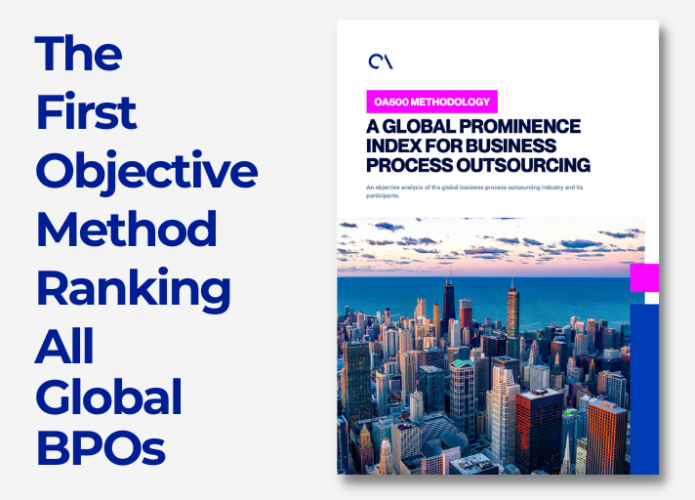 Outsource Accelerator will be announcing the inaugural OA500 in February 2023. The OA500 is a prestigious index of the top 500 outsourcing firms globally. We expect this first, objective index of the top 500 outsourcing firms to become a vital metric for the industry moving forward.
To ensure the most accurate representation of each firm, we encourage all BPOs to claim – or list – their company page now. 
Stay tuned.  Email us, if you want to know more.
December 2022 outsourcing performance
As we headed in to the festive season, the website traffic slightly decreased but we are confident of a significant rebound at the start of the new year. Despite the holiday festivities, the site generated 576,524 page views (down 16.93%) from 184,161 unique visitors (down 13.34%) in December.
The last month of the year is usually a slower for inbound inquiries, as businesses look to wrap up their work for the year. With this, the OA platform generated 1,459 inbound inquiries for the month. While this is lower by 9.27% compared with November, this number is still 30.73% higher compared with December 2021.
The inquiries came from 59 countries, representing 28 different sectors.  Out of the 1,459 inbound inquiries, there were 1,226 outsourcing quotation requests (down 7.61%) representing an estimated 3,099* full-time staff with an estimated outsourcing value of $92,970,000*. See all statistics in the Source Partner dashboard.
*Conservative client value calculation: take the lowest end of their role request numbers, multiply by conservative top-line revenue of $1,250/role/month, multiplied by 24 months (conservative team lifetime value & duration)
Key metrics for December

Total outsourcing inquiry value – December


Notable inquiries
OA generated over 47 inbound outsourcing inquiries for every day of the month in December. Of these, there were 1,226 quotation requests for the month. Here are six interesting examples:
Quality analysis
Outsource Accelerator analyses the data form all inquiries monitoring them for quality. The platform now assesses lead quality on a range of validation, quality and engagement metrics.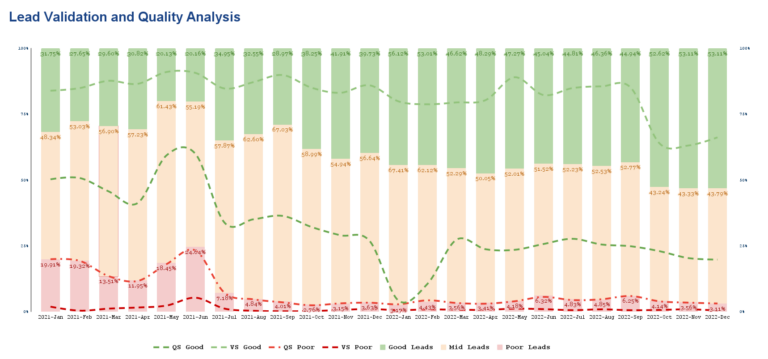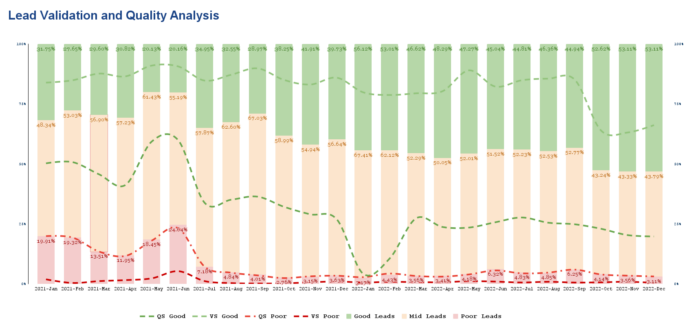 Source Partner v3.0 is now live!
The new Source Partner dashboard is now live!  The v3.0 release is a complete rebuild and offers unrivalled tools to help outsourcing firms attract new clients, and make more sales. It offers:
➤ Powerful business intelligence tools to identify outsourcing client prospects.
➤ Get introduced to hot inbound outsourcing inquiries.
➤ Powerful analytics and business intelligence tools to assist the sales process.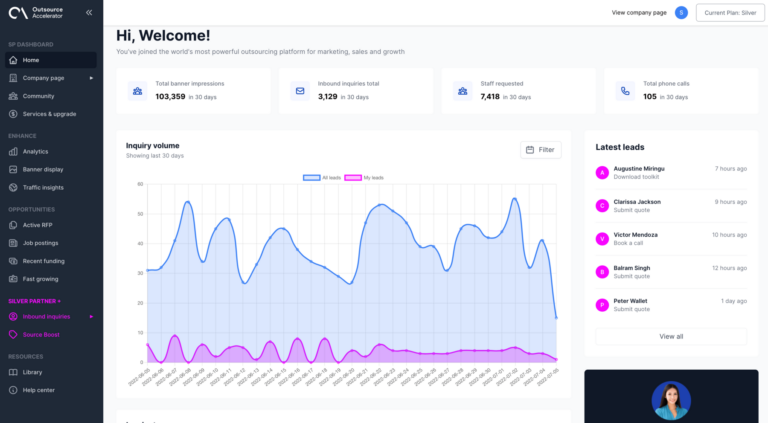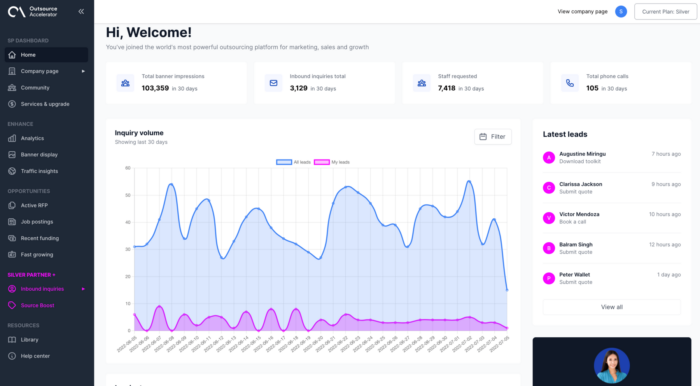 The most powerful outsourcing platform
The Source Partner platform is the world's most powerful outsourcing marketing platform, business intelligence tool, and community. Join us in this journey. Early birds catch the worm!
We are about to offer a one-off launch deal to get you all onboarded.  Stay tuned for this. 
List or claim your company page today – and get access to the SP dashboard. It's free.