About Sanas.ai
Derek Gallimore interviews Andrés Pérez Soderi of Sanas.ai. Sanas makes a promising breakthrough by creating an accent conversion technology for BPOs and other companies in different industries.
Language barrier is one of the common downsides of outsourcing customer service and other tasks, both onshore and offshore. Sometimes, this even leads to misunderstanding between the agents and their customers, which lowers down customer experience and satisfaction.
This is what Sanas wants to break down through their technology. In this episode, Derek and Andrés will discuss the company's role in revolutionizing call centers and other industries that can benefit through their service.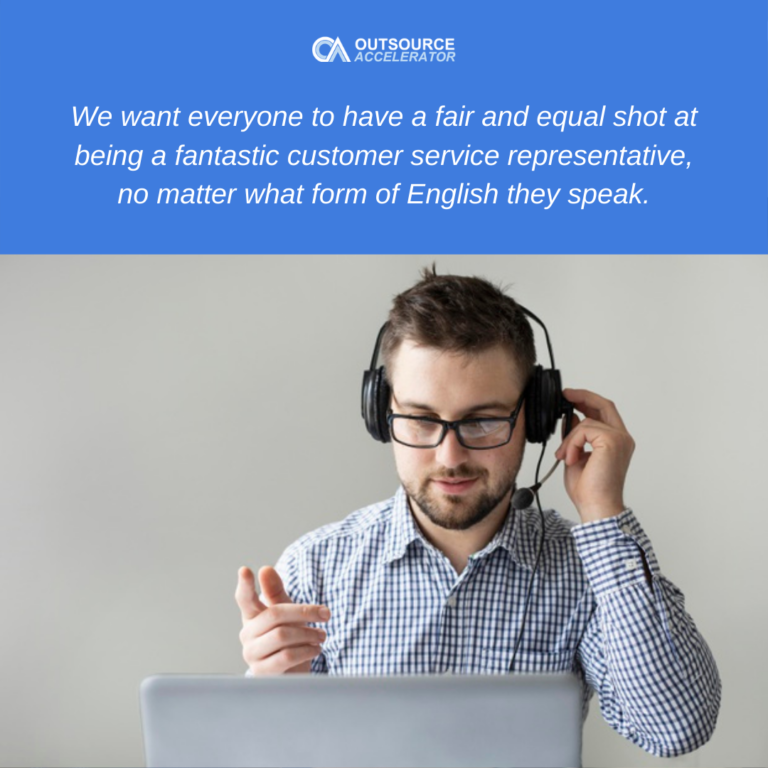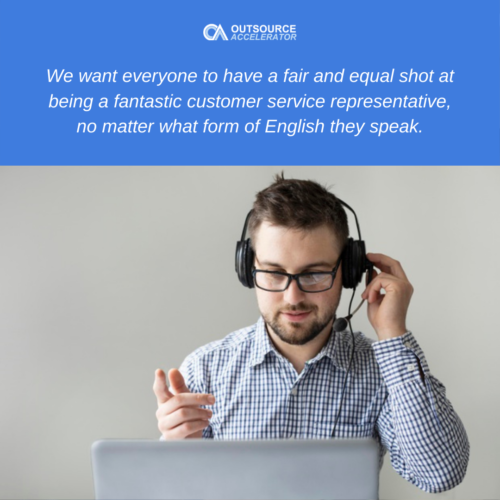 Introduction to accent conversion and Sanas.ai
Different accents, in a way, can hinder two parties in fully understanding each other. Sanas, through their revolutionary accent conversion technology, is here to make communication much easier.
Andrés said accent conversion is basically using a machine learning algorithm to match accents. The idea for this technology started when the founders have a Guatemalan friend who was working at a call center in California. They said, "Who's better to handle technical support than someone that codes all day and all night and goes to Stanford?"
However, the friend was "underperforming quite a bit," which was "really, really interesting because he's the perfect call center agent." However, they realized that since he's from Guatemala and is tasked to answer questions coming from the United States, there is "a large mismatch" when it comes to accents.
After seeing that, Andrés said that they "got [their] thinking hats on, we got to work, hired a fantastic team, and built the fantastic technology." From there, the product got funding from Village Global, "which is a pretty large venture capital firm who has fantastic LPs, such as Bill Gates, Jeff Bezos, and Mark Zuckerberg."
Call center concerns and how Sanas can help
Andrés said that Sanas is 'consistently gathering, consistently checking, authenticating data in different ways in order to be sure that we're always one step ahead of what could be needed." He said they want users to have a "natural experience," that's why they'll just convert the accent while retaining the tone of voice and inflection points. They'll only change the accent, leaving "everything else completely untouched."
Misunderstandings can "cause huge issues and [increase] average handle time," which can result in "pretty big drops and customer satisfaction." Andrés notes that they're not saying that one accent is better than the other, it's just that the mismatch is quite difficult. This is why some companies "pay over $40,000 per agent per year more to hire someone in the United States than to hire someone offshore."
They aim to close the accent gap, "so that everyone starts [to have] a fair and equal shot at being a fantastic customer service representative, no matter where they're stationed, no matter where they're from, and no matter what form of English they speak."
Further, the Sanas executive said they want to "make their software into a product that has no downsides for call centers." He noted they've thought proactively and considered "the nuances that could come from every deployment in every different area of industry that their call centers are catering to."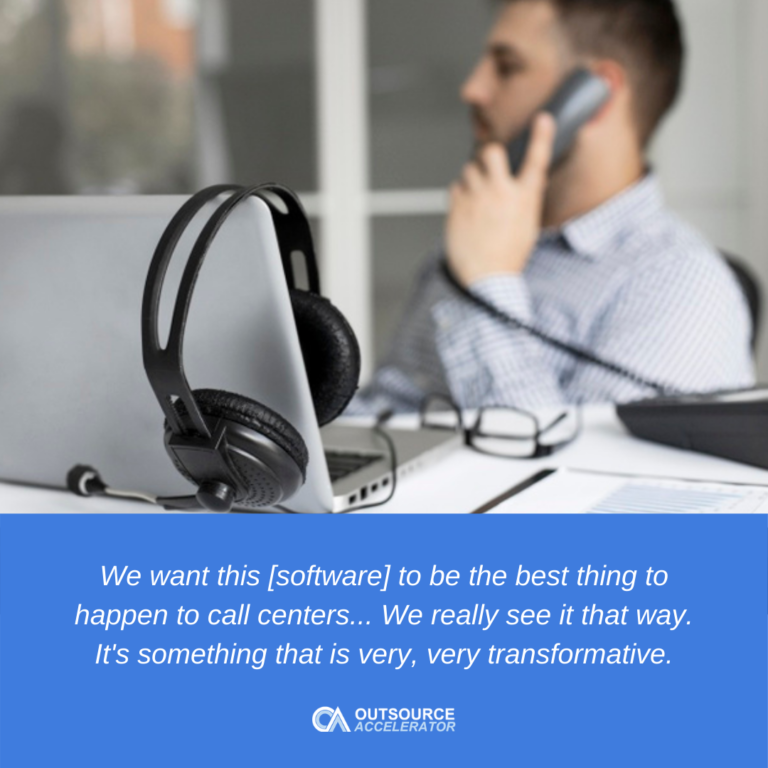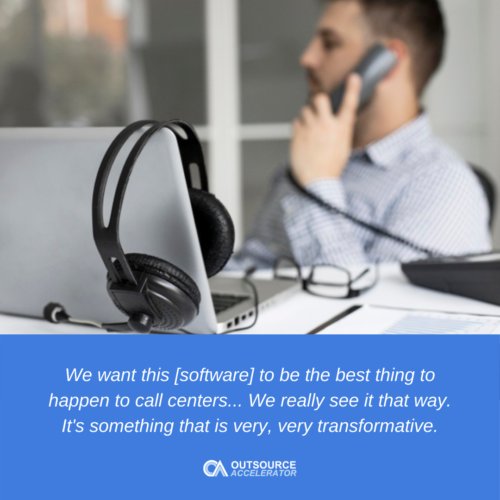 Here are some features of Sanas' accent conversion software that can truly benefit call centers:
Low CPU utilization.

It doesn't affect the computer.

Perfectly integratable.

The software can be integrated into over 800 communication apps

Excellent data security.

The data never leaves the computer, so "the data security is as high as it could be."
Andrés stated that they "want call centers to win," and they see their software as "something that is very, very transformative."
Sanas' goal to help different verticals
Sanas' goal "is quite ambitious." Andrés revealed that they want "to help the world understand and be understood." To do that, he said they're looking to engage in basically every form of digital communication that can be out there. They're thinking of helping spur the following verticals' transformation through their accent conversion software.
Call centers.

To boost seamless communication

Media

. For movie dubbing, among others

Video game streaming

. Since video game streamers sometimes have trouble with accent mismatches with their audiences

Education

. Studies found out that "if you hear your own voice speaking in the accent that you want to speak in, then the positive reinforcement actually makes you learn two to three times as quickly."
Further, Andrés concluded that the company's goal is to help the most people as possible so they feel confident as they speak. They want people to understand, and be understood. 
"This is why we signed up for this crazy roller coaster that is building something so ambitious," said Andrés.
Partner opportunity
Sanas is offering two BPOs (one in India and one in the Philippines) the opportunity to use their product for free. They are giving away 2 x 12-month trials, with zero tie-ins.  
They will be working in partnership with the just two successful call centers to publish co-branded case studies and white papers.
If interested, reach out to Outsource Accelerator now to see if you qualify:
Email: [email protected] – Subject: SANAS
References: