Strategic Advantages of Mexican Nearshoring – with Remote Team Solutions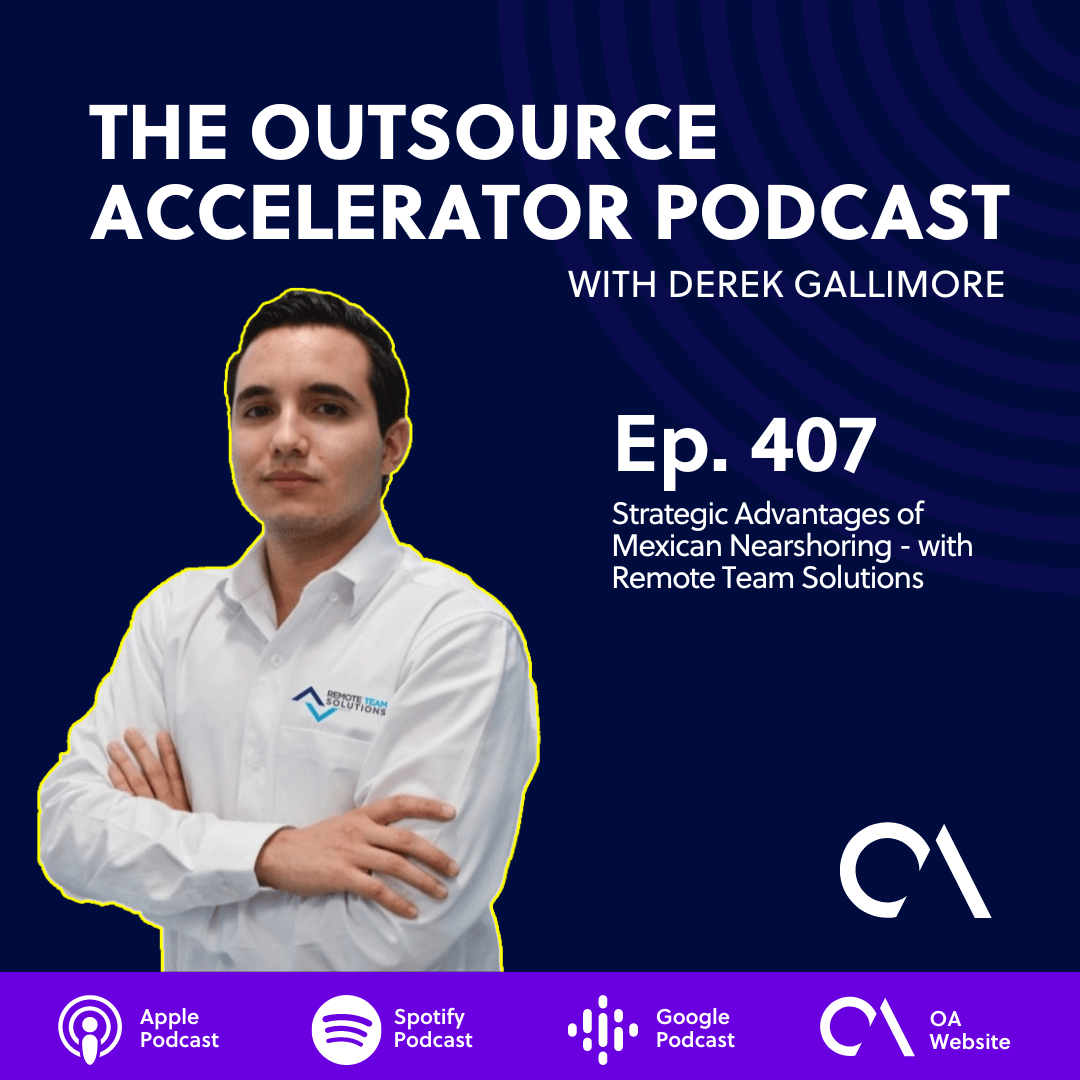 Remote Team Solutions
Derek speaks with Mauricio Cipres, the business development lead of Remote Team Solutions.
Remote Team Solutions is one of Mexico's leading providers of remote services and offshore staffing solutions.
Mauricio has also previously written an article about the future of remote work, where he discussed how the pandemic had affected this work setup.
In this Outsource Accelerator Podcast episode, Derek and Mauricio talk about the outsourcing revolution gripping Mexico; the nearshoring opportunities the country presents; and the advantages that can be gained therein.
The pair's discussion highlights the strategic business opportunities and other benefits companies can take advantage of by outsourcing to Mexico.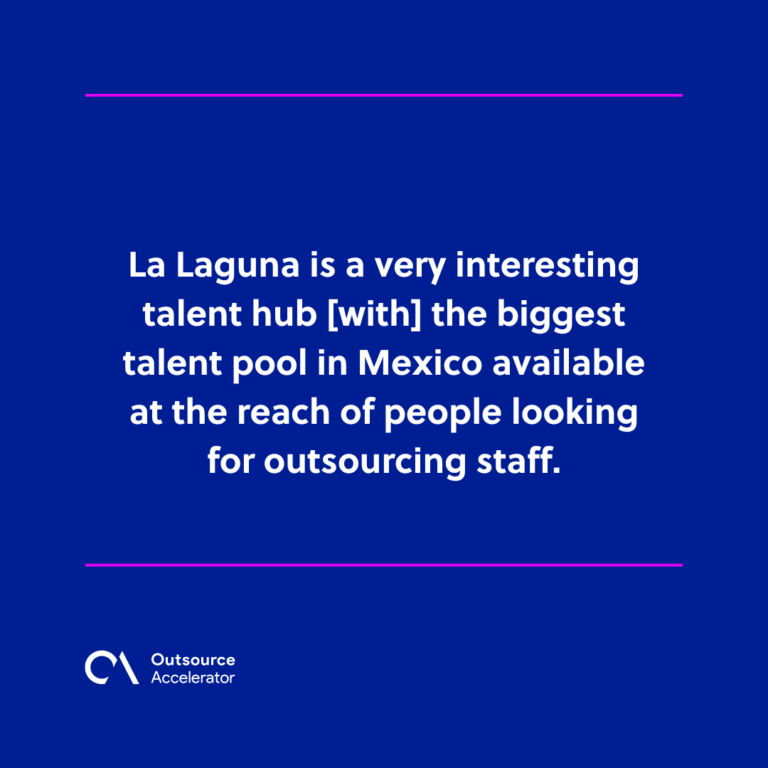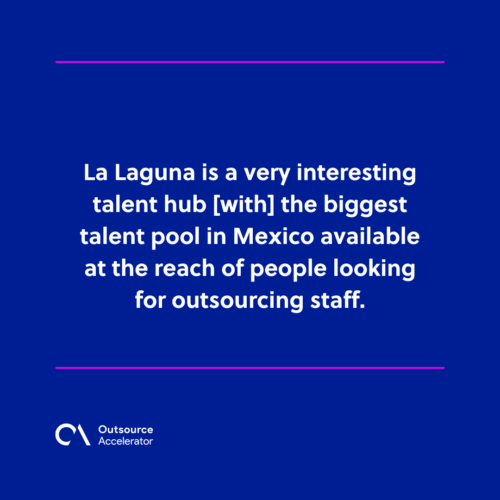 Nearshoring in Mexico: An overview
Mexico's outsourcing industry – as well as the entire Latin American region's, in general – has experienced a boom in recent years.
In particular, the La Laguna region has piqued the interest of investors and businesses looking to outsource their operations.
"La Laguna is a very interesting talent hub [with] the biggest talent pool in Mexico available at the reach of people looking for outsourcing staff."
"… The population in Mexico is over 130 million. And [La Laguna] is the prime destination … for Fortune 500 companies because of the talent pool and advantages."
Recent years have also seen a change in the talents outsourced from Mexico.
As Derek points out in the podcast, a lot of the trades that happened across the US-Mexico border tend to be physical products and physical manufacturing.
Today, however, Mexico has become one of the world's largest exporters of IT services and professionals.
In fact, "The World Bank published that Mexico's information technology outsourcing industry has been growing at an annual rate of 10 to 15%."
It isn't surprising to see many countries choosing to outsource their IT services to Mexico, considering that "many Mexican universities offer outstanding STEM programs, some of which are ranked higher than US universities."
This results in a rich and highly skilled talent pool that comes at a much lower cost than those in the US and other Western countries.
Nearshoring with Remote Team Solutions
Remote Team Solutions has been in the outsourcing business for a long time and "[has] been doing this for more than five years."
The firm has successfully "helped companies start, run, and manage remote teams" by providing them "an auxiliary for operational or administrative support."
Remote Team Solutions also "help companies scale for new and existing projects."
While the company's demographics will show that it has "been doing a lot of customer support call center," Remote Team Solutions also specializes in providing IT services.
In its years in the outsourcing industry, Remote Team Solutions has provided support for companies from various industries and business niches.
Its most recent venture is in the home security sector.
Remote Team Solutions primarily caters to clients from the US and Canada, but it has also already supported two European companies.
One of the company's main selling points is risk-free and convenient talent onboarding.
With Remote Team Solutions' talent onboarding approach, clients unsatisfied with the services given by the talents they've been provided are given a full refund.
This fosters company loyalty and shows that Remote Team Solutions is steadfast in upholding its belief that "the best way to keep a client is by loyalty alone."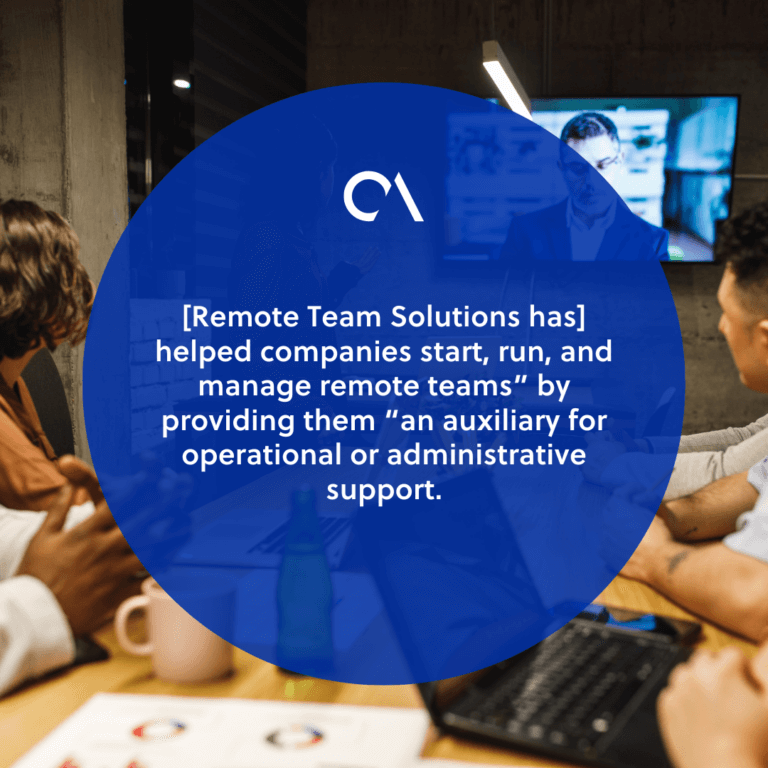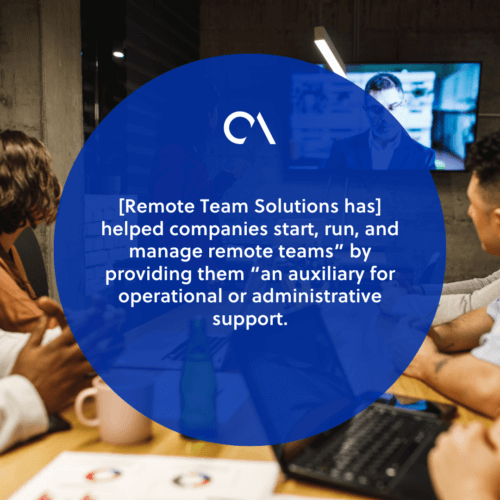 The advantage of Mexican nearshoring
Mexico offers abundant nearshoring opportunities, primarily due to its geographic location.
For instance, the La Laguna area is just 330 miles away from the Texas-Mexico border.
This proximity makes it an ideal location for nearshoring operations.
Despite being Texas' geographical neighbor, the labor cost in Mexico is amazingly almost 60% lower than in the US.
More importantly, Mexico's time zone overlaps with most of the other North American countries' time zones, presenting an opportunity for outsourcing processes that require same-day execution as their main office.
Much of the country's workforce is also highly proficient in English, making communication between the outsourced and in-house teams easier.
Business owners interested in nearshoring to Mexico can visit Remote Team Solutions' website at https://www.remoteteamsolutions.com/ to learn more about their services.
Or, they can reach out to Mauricio through [email protected].
Listen to more podcast episodes here: