Optimizing the Virtual Assistant Model – with Barbara Turley of The Virtual Hub
In this podcast episode, Derek Gallimore welcomes Barbara Turley, the founder and CEO of The Virtual Hub, an outsourcing firm specializing in virtual assistants. 
Barbara's approach to running her firm sets her apart from others in the industry, with a unique system for recruiting, onboarding, and training virtual assistants before deploying them to clients.
Evolution of VA training
Barbara reflects on her unconventional start in the industry, admitting, "I didn't have a background in recruiting or HR or outsourcing. I had actually never really even been to the Philippines when I accidentally started this business."
Her journey began as a business coach, where she unexpectedly recruited VAs for clients. Despite her initial lack of experience, she realized the challenges of finding the right talent for the job. 
She recalls, "In that first year, it was very tumultuous. You would find people with great resumes and tick all the boxes, but they didn't seem to perform on the job or there were issues."
To address these challenges, Barbara initiated a basic training program to provide much-needed guidance and direction to her recruits. Over the eight years, she realized:
 "Sometimes the best people are those without experience but have the right smarts."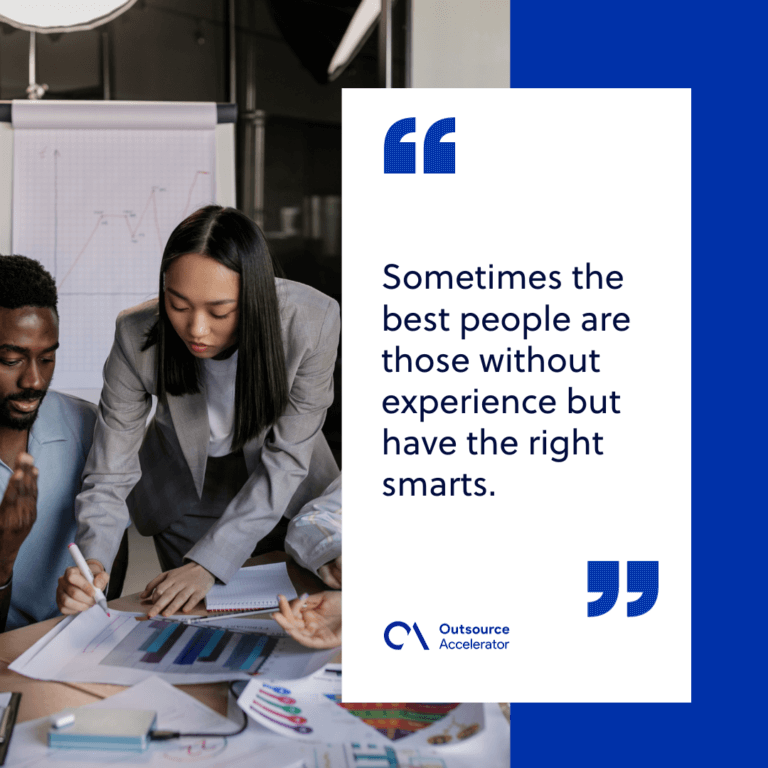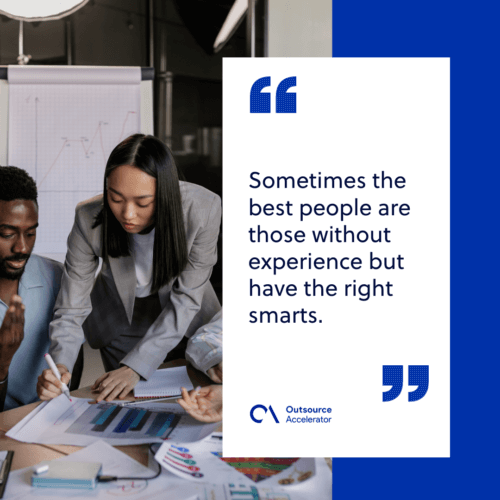 The CEO's approach has evolved into a successful model where her company hires individuals based on their attitude, smarts, and energy and then provides comprehensive training. She explains.
"We hire them on full salaries and benefits from day one. And they can be there anywhere from one to three months before we start to look at our client pipeline."
Revolutionizing VA training and recruitment
One of the challenges Barbara faced was dealing with character issues among VAs, including absenteeism and dishonesty. 
She realized the importance of thorough filtering and extended training. Barbara's approach essentially turned the training phase into an extended recruiting process, enabling her team to identify potential issues before assigning VAs to clients. 
Barbara also discusses how she transformed the traditional recruiting model by placing the interview as the final step in the process.
She explains, "Anyone can say anything in the interviews, and some people are great at interviewing, they're really good at it, and they can shine. So instead of doing the interview first, that's the last step in our recruiting process. "
Undersell, overdeliver
Barbara emphasizes the importance of honesty in their approach to client relationships. She says. 
"First of all, we are brutally honest on the discovery call. From the start, we dive deep into understanding their goals and expectations." 
During the initial discovery call, Barbara highlighted their commitment to thoroughly understanding client needs and expectations.
Furthermore, Barbara mentions their preference for managing client expectations by being truthful. 
She says, "We can do this bit. But you know, you might get a unicorn that could do that bit, but we wouldn't advise it. So we prefer to undersell and overdeliver rather than oversell and underdeliver." 
Realistic role of virtual assistants
 Barbara believes that some people misunderstand the role of a VA, and she seeks to clarify this misconception. 
She states, "A virtual assistant is an assistant. They're not a specialist, and I think that's what people get wrong… An assistant is there to execute a process that has been designed and delivered by somebody else."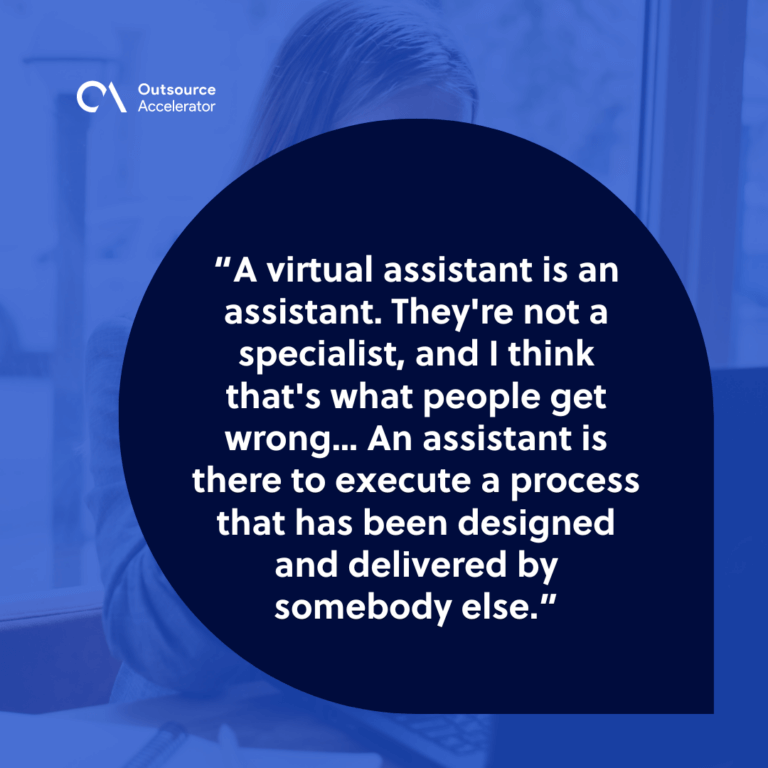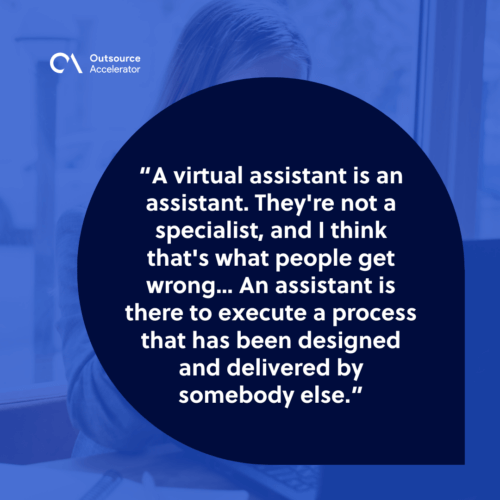 Barbara acknowledges that while VAs can collaborate to build processes, the success of this endeavor depends on the clarity of instructions, the client's delegation skills, and the level of systemization within the client's business.
Discover more about The Virtual Hub by visiting their website here. Further, you can connect with Barbara Turley via her LinkedIn page.